How to Get Rid of Facebook Black Screen on iPhone/Computer Browser
Posted by Brian Davis on Oct 31, 2022 12:00 AM • Category:
Fix iOS Issues
6 mins read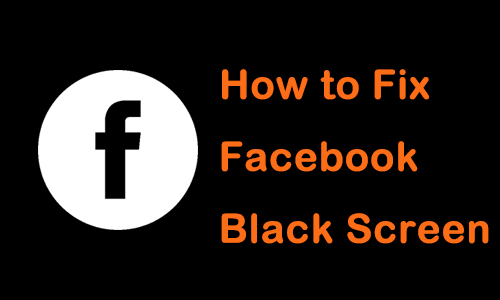 Social media is something that people visit every day, such as Facebook, the social platform with the most active users, allowing them to share, expand and discover new things. When you are browsing on Facebook, you definitely don't want anything bad to happen that would annoy you, such as a sudden Facebook black screen of death.
But don't worry. This article will provide solutions for those who have experienced the same thing. Whether the Facebook black screen happens on your computer browser or on your iPhone, we have listed the possible ways below.
Part 1. How to Fix Facebook Black Screen on iPhone
1) Refresh and re-login
When you open the Facebook app on your iPhone and the black screen appears, the easiest and most direct way is to quit the app and open it again. Quitting does not mean going back to the main screen of the iPhone and then back to the Facebook app, but rather stopping and then restarting it.
2) Uninstall and reinstall the latest version of Facebook
Generally, the Facebook screen is black because of an error in the application itself. If restarting doesn't work, try uninstalling it and downloading the latest version of Facebook from the App Store, and then logging back into your Facebook account.
3) Factory reset your iPhone
Facebook black screens have a rare but real cause of iPhone running or system problems. In this case, we recommend that you factory reset your iPhone, but before doing so, always remember to back up your phone data to avoid losing important content. Then go to Settings > General > Reset > Erase All Content and Settings > Erase.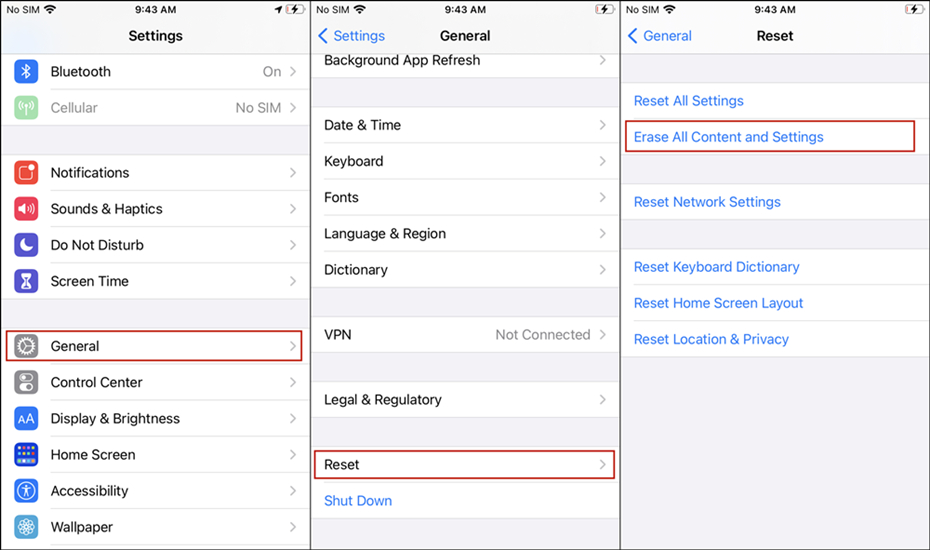 4) Fix Facebook Black Screen without Data Loss - TunesKit iOS System Recovery
If none of the above methods work, a trustworthy iOS repair tool will be able to solve Facebook screen's black almost perfectly and TunesKit iOS System Recovery is your best choice. It is the best solution for many common iPhone problems and can fix Facebook black screen, iPhone screen sensitivity too high, touch screen not response, and more. In addition, it can also fix problems from iPod, iPad, and other iOS devices and offers two repair modes, namely Standard and Advanced, to fix them precisely. Normally, we recommend Standard mode as it does not lose data, but if the problem is not fixed, there is also an Advanced mode available, but you should remember to back up your iPhone data first.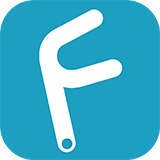 Characteristics of TunesKit iOS System Recovery:
Fix Facebook black screen without data loss
Repair different tvOS/iOS issues by yourself
Provide Standard Mode and Advanced Mode
Allow users to enter Recovery mode within one click for free
Supports the latest iOS 16 and iPhone 14 models
Try It Free
600,000+ Downloads
Try It Free
600,000+ Downloads
Step 1. Turn on TunesKit iOS System Recovery
Connect the iPhone with your computer using an original USB cable. Start to turn on TunesKit iOS System Recovery. Click the Start button.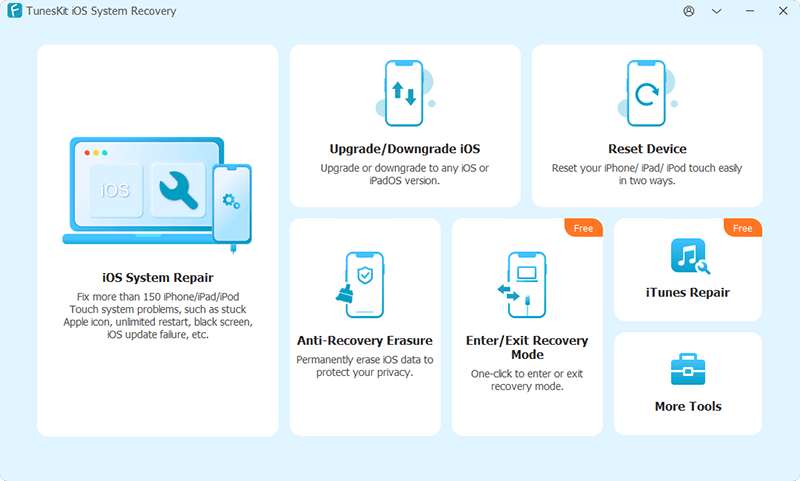 To fix Facebook black screen of death, you need to choose the Standard mode. Then tap the Next button.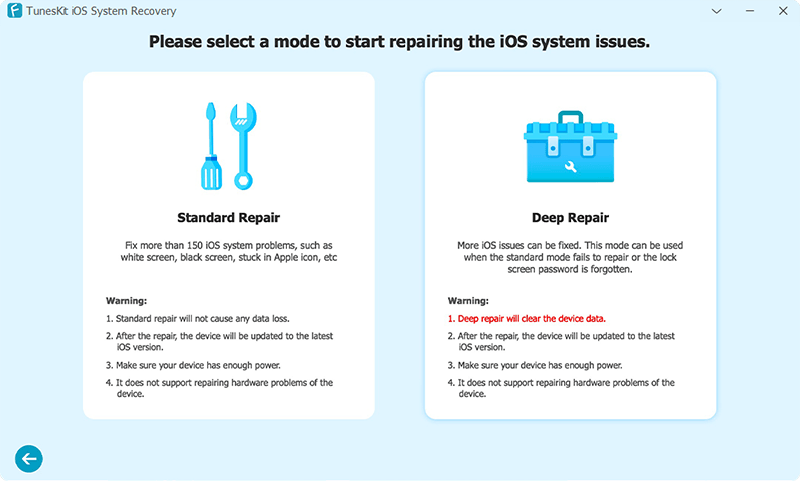 Step 2. Download Firmware
Check the information given on this page which is the information of your iOS device. Once you are sure that there is no mistake, click the Download button to download the firmware.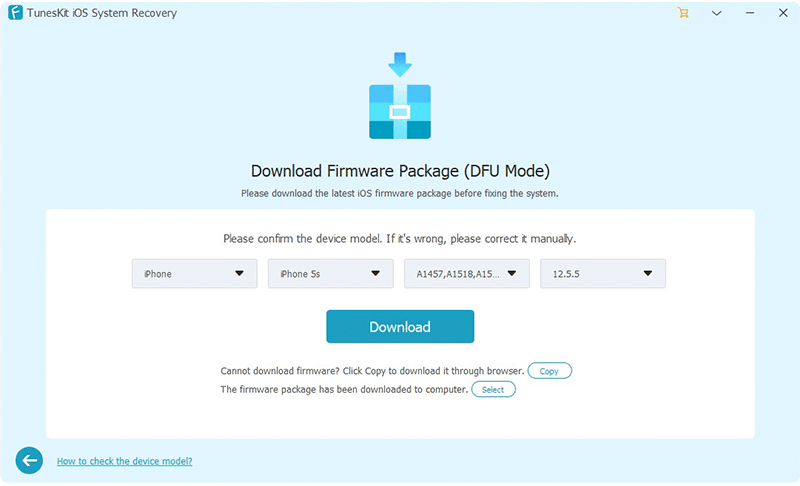 Step 3. Repair Facebook Screen is Black
Finally, choose the Repair button and wait until it tells you the repair is finished.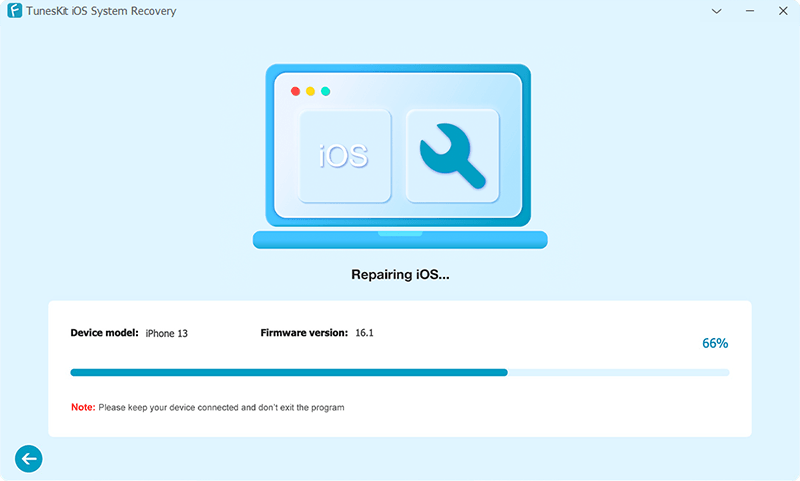 Part 2. How to Get Rid of Black Screen on Fackbook on Computer Browser
1) Refresh and re-login
For people who use a computer browser such as Google Chrome to access Facebook, when the Facebook screen is black, the quickest way is to refresh the page, then log out of your Facebook account and log back in. By refreshing and then logging back into Facebook you can fix the page not responding and then turn the screen black.
2) Clear browser data
Clearing your browser data can also do the trick to fix the Facebook black screen. The browser stores some data in cookies for you when you visit Facebook to enhance your experience. However, too many cookies can in turn affect the normal operation of your browser and result in a black screen.
What you can do in this case is to clear the cookie data. Take Google Chrome for example: click on the three dots in the top right-hand corner, select Settings, click on Clear browsing data in the Privacy and Security option, then select Clear cookies and click on Clear data.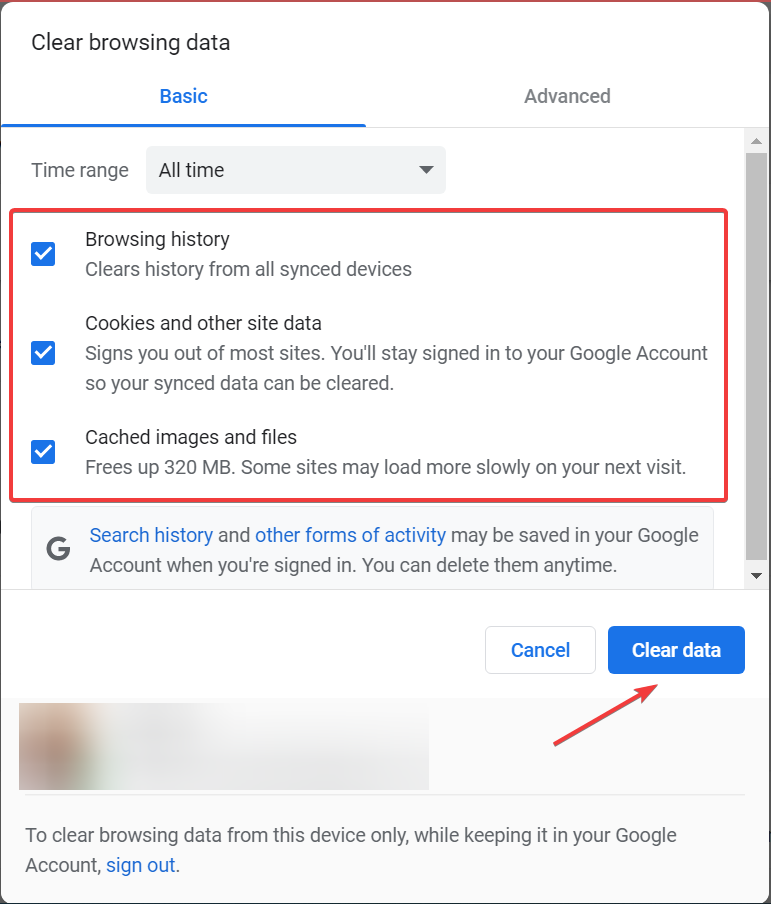 3) Use Incognito Mode
Sometimes, a Facebook black screen may be a problem with your browser or the back end of your Google account. At this point, you can try another browser mode, namely incognito mode, which is a very safe browser mode that does not save any data. When you use this mode, your activity is private and any data is not saved in your account history. You can press Ctrl+Shift+N to switch to this mode and try to log in to your Facebook account again.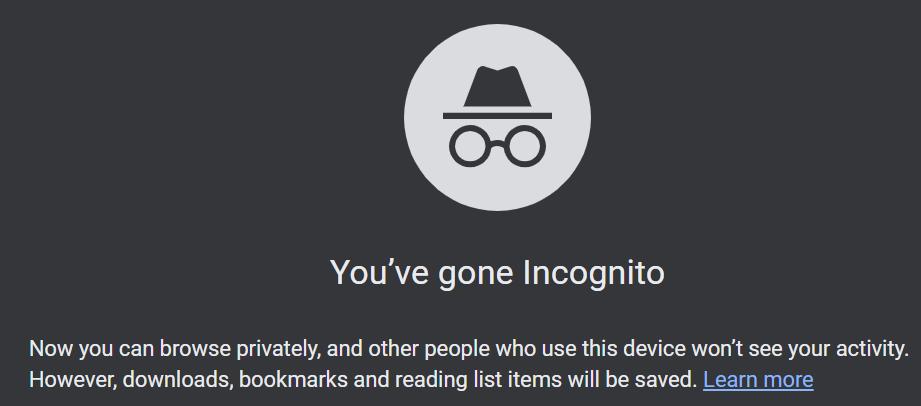 4) Check extension conflicts
Another reason for the Facebook black screen of death may be that you have added add-ons that have the same function and are conflicting with each other so that not only Facebook but also other pages are not being accessed properly. You may recall if you have recently added any new extensions that are causing this issue. If not, try to toggle off all add-ons by clicking on Manage Extensions and then refresh the Facebook page again.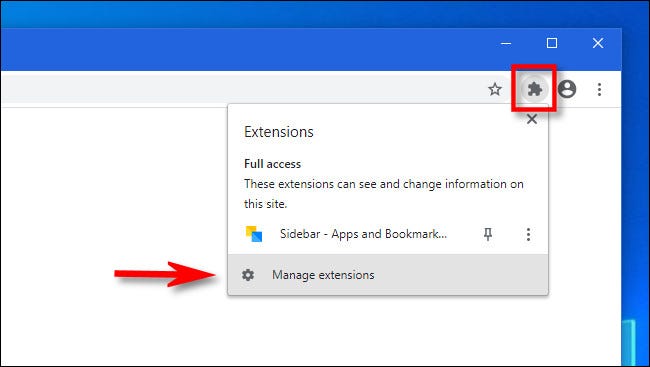 5) Disable hardware acceleration
Hardware acceleration is great for improving performance when you surf online. However, sometimes it can cause problems such as Facebook black screens, freezes, or crashes in Google Chrome, leaving you to disable this feature to disarm the issue. To disable hardware acceleration, please click on the three-dots button, go to Settings > Advanced > System, and turn off Use hardware acceleration when available, then relaunch Chrome to enter Facebook.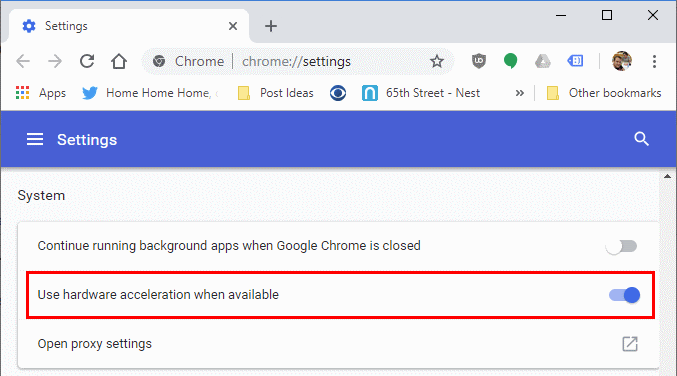 6) Reset browser settings
In addition to turning off hardware acceleration, some of the commands you inadvertently set on Chrome can cause Facebook to black screen, which can be avoided by resetting the browser. Go to Settings > Reset and clean up > Reset settings to their original defaults > Reset Settings.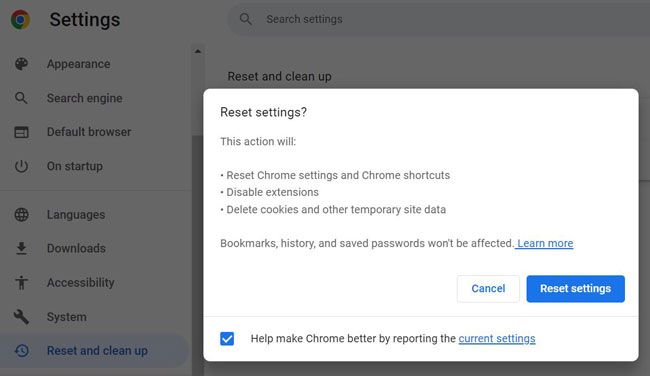 7) Try other browsers
It's not always necessary to be on Google Chrome to find out what's going on. The problem of Facebook's black screen can be solved with a different browser. Firefox, Opera, Edge, Safari, etc. all allow you to view Facebook content in a smooth manner.
8) Contact Facebook Support
You' d better report to Facebook Support for help in case you have tried all of the above and have not been able to successfully resolve the Facebook black screen. They will detect your Facebook account and provide you with the most professional solution.
Part 3. Conclusion
These are all the solutions that we have provided to solve the Facebook black screen of death. You can try each one of them to find the best one. In addition, TunesKit iOS System Recovery can help you fix all kinds of iOS problems, which we hope will be your best choice to fix your iOS system. If you have any questions, please feel free to leave them below.