How to Fix iTunes Error 1/ Error -1 with Ease
5 mins read
Are you dealing with an unknown error (-1)? I'm not going to lie, the problem can seem scary. The error message that is currently displayed on your screen should read: "This iPhone 'iPhone' could not be restored. An unknown error (-1) occurred." iTunes error 1 or -1 means a corrupt baseband chip is most likely with your phone.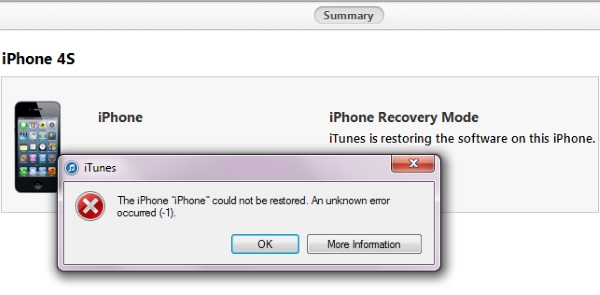 However, you are not expected to take your phone to the nearest Apple store or repair center. Your phone may not even be returned to you, and you will have to spend a lot of money on this. You should wait because, in many cases, the cause of the corruption is not a baseband issue. I've owned an iPhone 5 briefly, and although I never faced the iPhone restore error -1, a friend of mine did. In the following section, I discuss all the tips and tricks I used to fix this error. Let's get to it before you send it to the Apple store.
Way 1. Update iTunes to the Latest Version to Fix iPhone Restore Error -1
iTunes Error 1 may be caused by an outdated iTunes version. So, an update should help, and ensure you have an active connection when you're doing this.
Step 1. Launch your iTunes and click "Help → Check for Updates" (for Mac, click "iTunes → Check for Updates").
Step 2. Download and install the latest version of iTunes.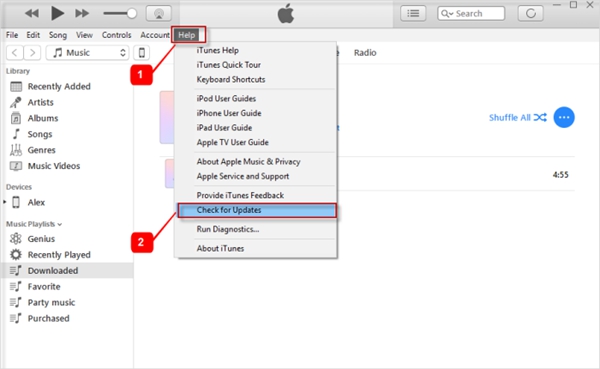 Way 2. Download the IPSW File to Fix iPhone Restore Error -1
IPSW files can also be used by users to fix iPhone error 1. You can update your device via iTunes using this file, which is a raw iOS update file. It may be a more time-consuming and tedious solution, but in case it works, why not? Following these steps will help you implement it:
Step 1. Firstly, download the IPSW file for your iOS device. Ensure you get the correct file for your device model.
Step 2. Plug your iPhone and launch iTunes. Hit on the Summary section and while pressing the Shift key. Then click on the "Update" button. If you are using a Mac, then hold the Option (Alt) and command keys while clicking.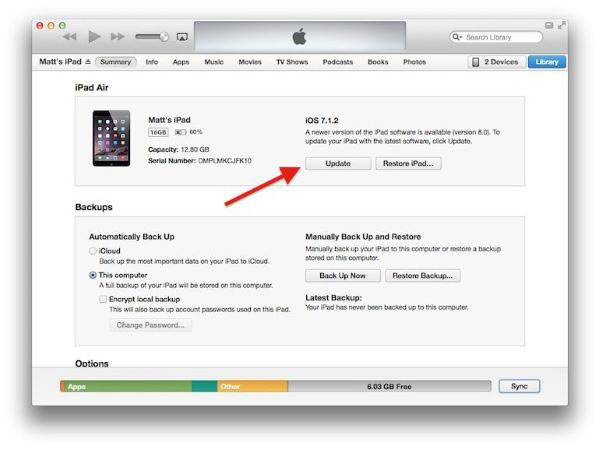 Step 3. On next screen, a browser will open where you can find the saved IPSW file. You can use the IPSW file to update your phone, just load the file and follow on-screen instructions.
Way 3. Deactivate Your Antivirus to Fix iPhone Restore Error -1
Antivirus software is one of the biggest barriers to the solutions here working. A firewall built into this software could prevent data from downloading to your device, which can harm your phone. After updating your antivirus, then turn off the protection until the restore process is complete. You should also disable the firewall on your computer.
Step 1. Starting from the system's Control Panel → System & Security → click on Windows Firewall. In a different Windows version, the feature can be found elsewhere as well.
Step 2. Open the firewall settings, then select the "Turn off Windows Firewall" option.
Step 3. Confirm your choices and exit the screen. Restart your system and reconnect your phone to iTunes again.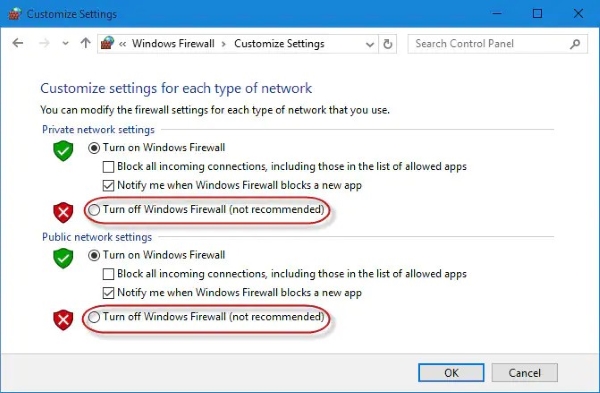 Way 4. Easily Fix iTunes Error 1 via TunesKit iOS System Recovery
However, if none of the above-mentioned methods works, then the only choice left is to use third-party programs. TunesKit iOS System Recovery is one the most thorough iOS issues repair utilities that you could ever find. You can do a lot more than just fix iPhone restore error -1, but for the purpose of resolving any other iDevice 150+ issues, such as iTunes Error 0xE800002D, iTunes Error 42408, iPad stuck on the Apple Logo screen, iPhone stuck in recovery mode, and more, the particular functionality on TunesKit iOS System Recovery will suffice.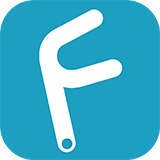 Characteristics of TunesKit iOS System Recovery:
Fix iTunes Error 1 with only 4 steps
Repair different tvOS/iOS issues quickly and safely
Provide Standard Mode and Advanced Mode
Easy-to-use and user-friendly interface
Fix your iOS devices without data loss
Try It Free
600,000+ Downloads
Try It Free
600,000+ Downloads
Following the guide, step by step so you may use it in a better way.
Step 1

Installation and Connection

Download and install the TunesKit iOS System Recovery on a PC or Mac, then connect your device to the same computer with a USB cable. Launch the software, and you will see your device has been automatically identified. At this point, you will need to click on "Start".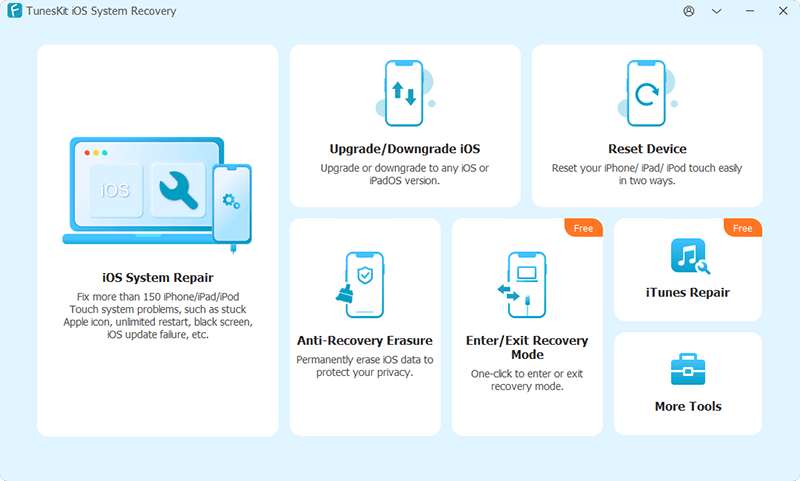 Step 2

Select Repair Method

You will now see a screen that shows two modes. Standard Mode is the one recommended for you. This model is sufficient to solve many problems while protecting your data.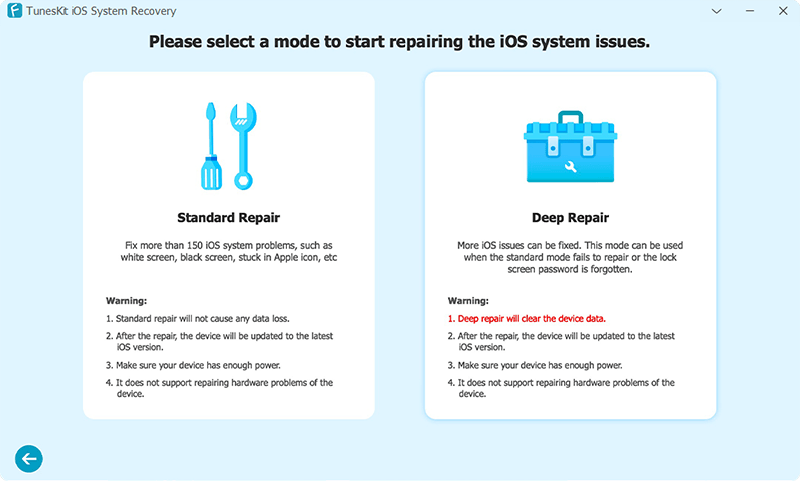 Step 3

Download Firmware Package

You will now need to download the firmware after choosing your iPhone's correct information in the box shown. Finally, click on "Download".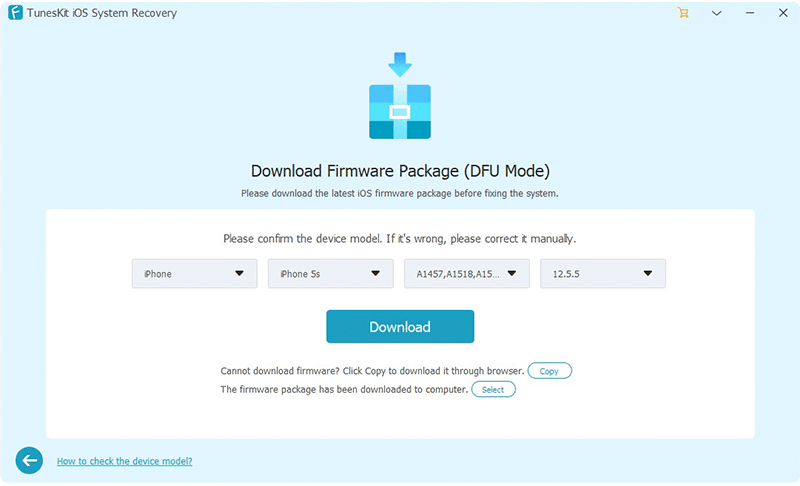 Step 4

Start Repairing iPhone Restore Error (-1)

When the firmware downloads completely, the program will start repairing iPhone restore error (-1) with one click. This will take some time, please keep the device always connecting to your computer during the repair.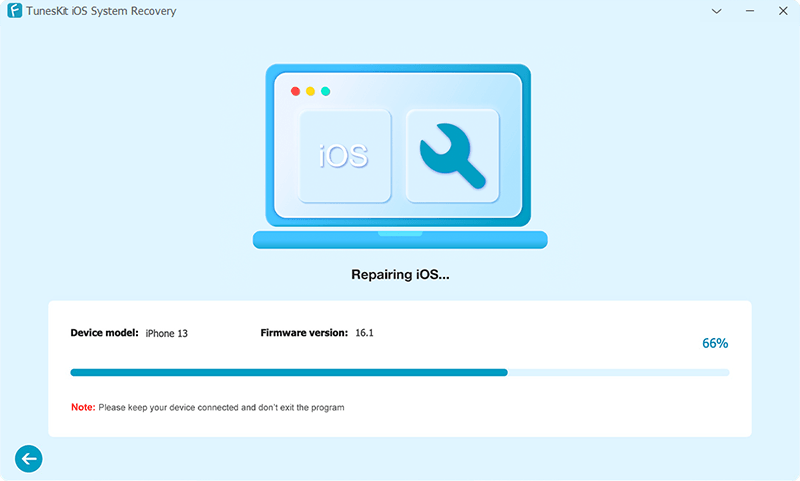 Way 5. Try Another Computer Fix iPhone Restore Error -1
You could try connecting your iPhone to another system if you are still unable to fix iPhone error 1. There may be a system problem at a low level that's hard to fix. Try it on another computer and see if the problem happens there, too. If you are still having issues, contact Apple Support.
The Final Verdict
By performing all the above-explained instructions, you can easily fix iPhone restore error (-1). We'd strongly recommend using TunesKit iOS System Recovery to resolve iOS issues without losing data. If none of these methods work, the problem is probably hardware-related. It's time to visit your local Apple store. Maybe you are allowed to get the device replaced if it's still under warranty. However, if you need any assistance or get stuck in the process, we are available 24 hours a day to help.