iPhone Camera Not Working – Common Issus and How to Fix
6 mins read
Apple has brought wonderful products, and the iPhone is among them. This smart gadget can outperform various tasks from sending messages, making calls, and taking pictures and videos. Remember that taking pictures and videos require a camera. And that's what the iPhone camera is known for.
However, there are other problems that may arise from your device such as the iPhone camera not working. Many iPhone users has complaint on the issue which include:
* iPhone camera shows a black screen;
* The App is laggy or frozen;
* Swithing between rear and front causes the App to be frozen;
* The flash on the camera doesn't sync with shots;
* Some camera options are missing, such as HDR, Camera roll, Flash, etc.;
* It may not provide the rear or front view.
So you may ask, 'Why is my iPhone camera not working?' This might be caused by either software or hardware glithes. Now look at these common issues together with their solutions for a better experience.
Step 1. Remove the Case
If your iPhone camera is not working, you can first check your case, film or protector, etc. Sometimes a protector or film may block the camera or flash, and thus affect its performance. If it's a metallic or magnetic, it may interfere with optical stabilization.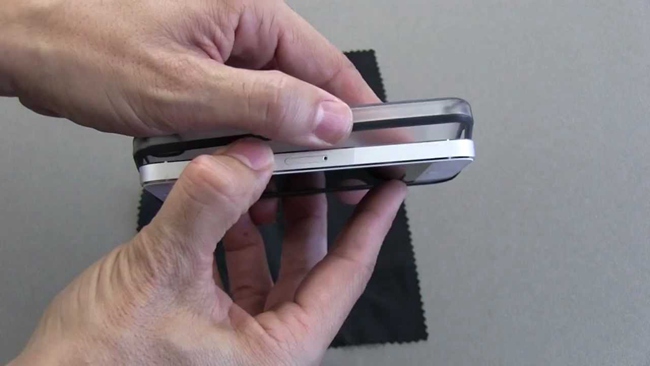 Step 2. Enforce Cleanliness
A camera that produces blurry or non-clear pictures needs some extra care. At this time, what you need to do is to simply enforce cleanliness. Clean the camera lenses by gently wiping it with a microfiber cloth.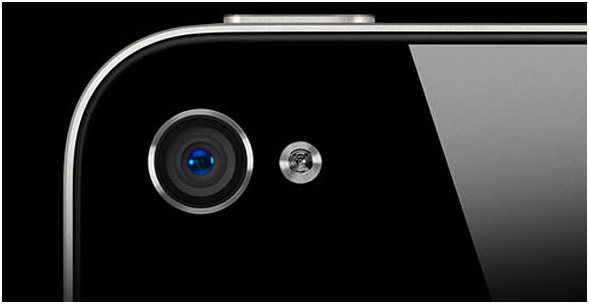 Step 3. Close the Camera App
The camera is quite an engaging app within your smartphone that plays an important role, letting you have memorable moments last forever. If it's not properly loaded it may cause iPhone camera black screen issue. To ensure you distance yourself from the black screen issues, simply close the camera app then wait for a few seconds and turn it on once more. This solution will refresh the camera app, giving it a revamped energy to move on.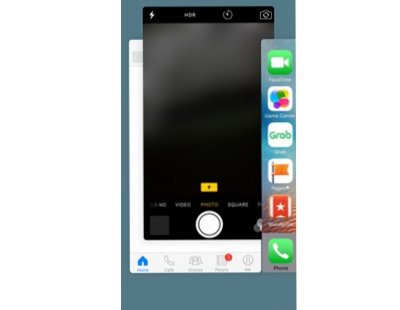 Step 4. Restart Your iPhone
Restarting your phone is a quick way to fix the iPhone camera doesn't work issue. It works by cleaning up any mess that may be available along the way. It will depend on the type and version of your iOS device. But for most iPhones, restarting requires you to press the 'Power' button for some seconds until the power slider appears on the screen. As you slide it once, your device will switch off. Likewise, wait for a while and then press the power button to turn 'ON' your device.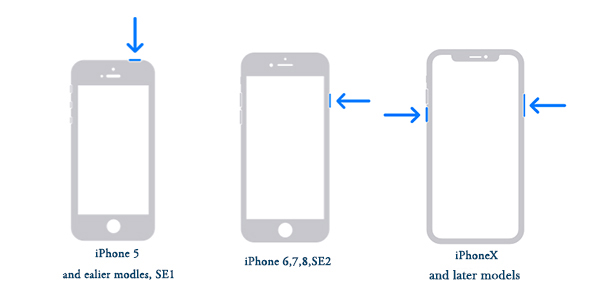 Step 5. Turn off the Voiceover Feature
When the Voiceover feature is on, it may cause a glitch, deterring your iOS device from functioning well. To turn off the Voiceover feature go to the 'Settings' option and click on the 'General' option. Next, choose the 'Accessibility' option and check out for the 'VoiceOver' feature. Turn it off and then launch your camera app, ready to take all sorts of videos and pictures.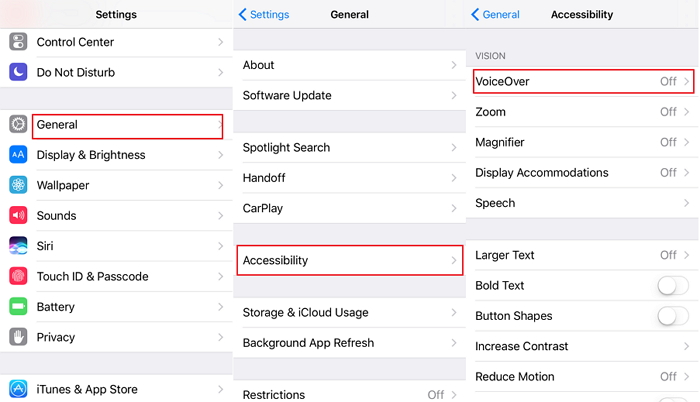 Step 6. Switch to Front or Rear
You may realize that there is an iPhone camera back issue whenever you take pictures or videos. This may be caused by a fault rear camera of your phone. And if you experience the camera black screen, just switch to the front camera. Tap the camera icon and boom! You are taken to the front and vice versa.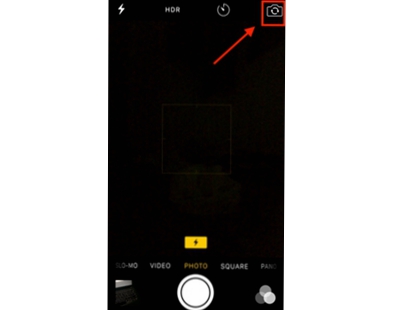 Step 7. Update the iOS Version
An outdated version is a harbor to some real stress. This problem will automatically lapse to the black screen scenario. To update the operating system click on the 'Settings' option then choose the 'General' option and lastly, the 'Software Update' option. Check for the latest iOS version and click on 'Install Now' or the 'Update & Download' option as per the available choice on your device. This should put your phone at a stable state and prevent the camera not working on iPhone problem.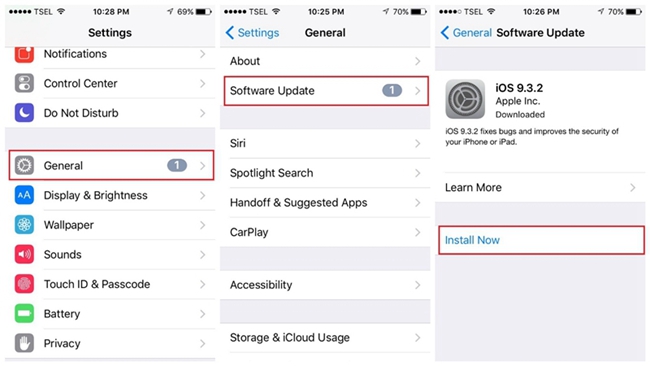 Step 8. Check on Restrictions Setting
At times, the camera app may be hectic to find on your Home screen. This may be as a result of Restrictions settings. To check on it, go to the 'Settings' option, then click on the 'General' option and choose the 'Restrictions' category. Next key in the restriction password. Then toggle the camera to 'green' indicating it's 'ON'.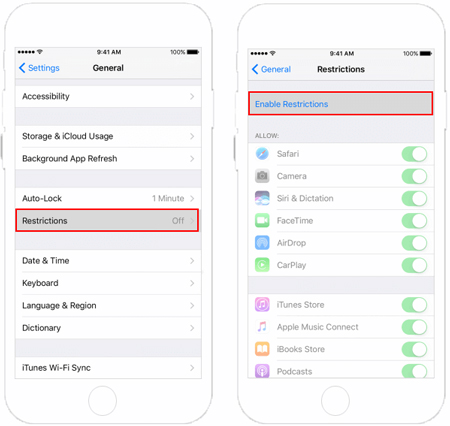 Step 9. Reset All Settings
Your phone settings could be a whole mess that needs immediate attention. At times, resetting may be of great help when it comes to fixing some common problems. It will not only be effective but will enable your phone to limit any issue occurrence. To reset your phone, click on the 'Settings' option, next click on the 'General' option, tap on the 'Reset' and then 'Reset All Settings'. Remember you need to provide your password for security purposes.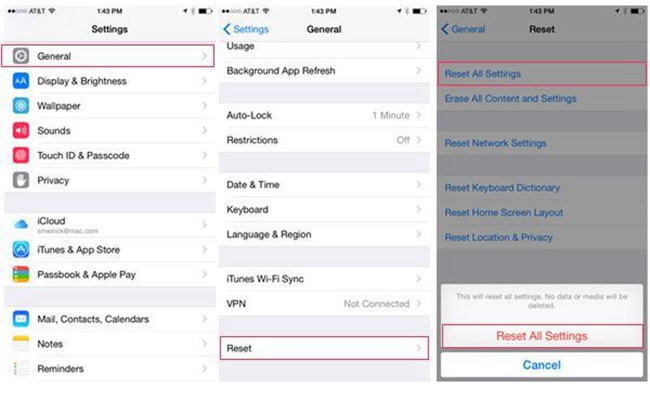 Step 10. Factory Reset Your iPhone [Data Loss]
There may be lots of bad sectors in your device. And in severe cases, some apps may not fully function. And since the iPhone camera is commonly used, you may opt to do a thorough cleanup of it. Factory reset works perfectly but comes with one drawback. Data loss is bound to show its ugly face! In such a case, you should make sure you backed up your data or source for a reliable recovery tool to retrieve your data. If you don't want any data loss, you can skip to the next step which fix the problem without data loss.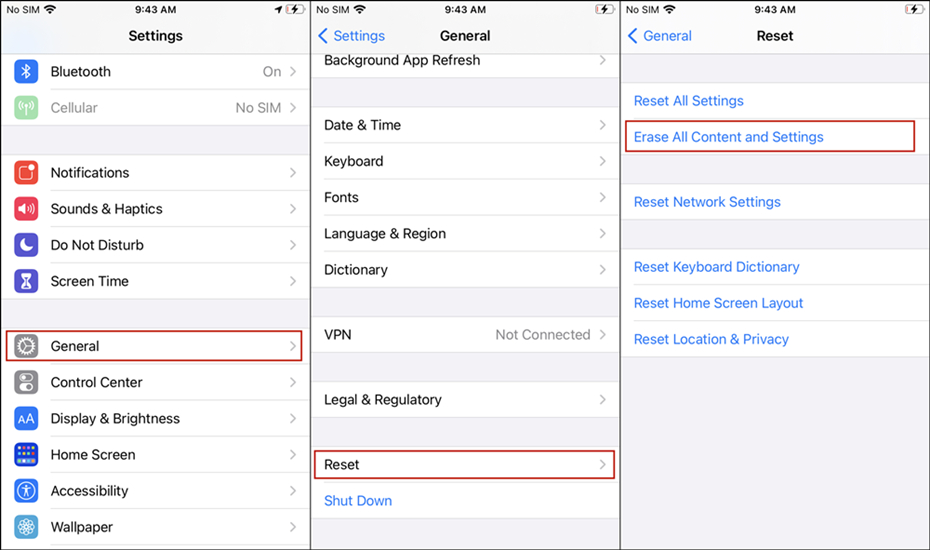 Step 11. Fix iPhone Camera Not Working with TunesKit [No Data Loss]
The above solutions may not achieve all that you yearned for. And in certain times, you may lose some important data while trying to fix the camera not working on iPhone. TunesKit iOS System Recovery is an intelligent tool that will fix any iOS system issue without data loss. Among the other problems it can fix are, white Apple logo, boot loop screen, black screen, iOS update error, among other issues. You don't need to be a 'pro' user to succeed. The steps are as easy as 1-2-3 into the recovery of your data.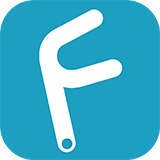 Why Choose TunesKit iOS System Recovery?
Fix iPhone camera issues without data loss
Repair 50+ iOS problems on iPhone, iPad, iPod
Offers two recovery modes - Standard/Advanced
Fix iOS issues with highest success rate
Friendly UI and easy to use
Try It Free
600,000+ Downloads
Try It Free
600,000+ Downloads
Step 1

Connect your device to computer

First of all, you need to download and install TunesKit iOS System Recovery app on your computer. After that, open it and connect your iPhone to the computer. Click the Start button after the program detected your device. Then hit the Next button and select the Standard Mode in the new window.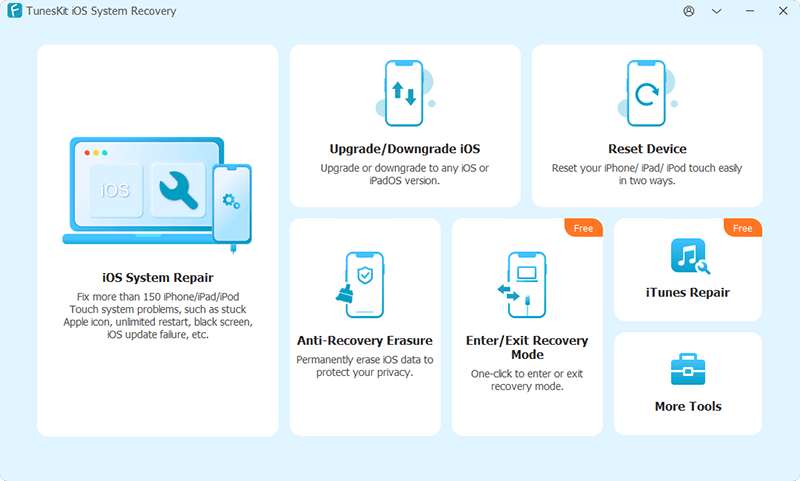 Step 2

Download the iOS firmware package

In this step, you can simply click the Download and let TunesKit download the appropriate firmware package for you. Remember to check your device information and make sure it's correct before downloading.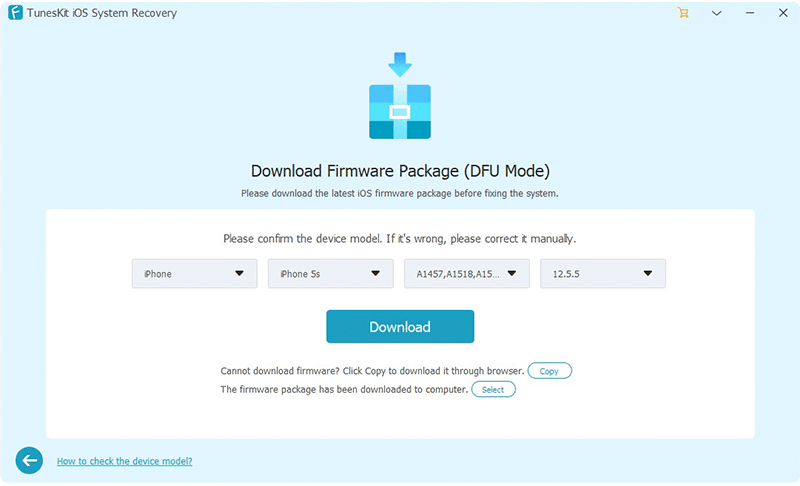 Step 3

Start to repair iPhone camera problem

When the download is done, you can start fixing your iPhone camera not working problem by clicking the Repair button. Now be patient and wait for the process to finish.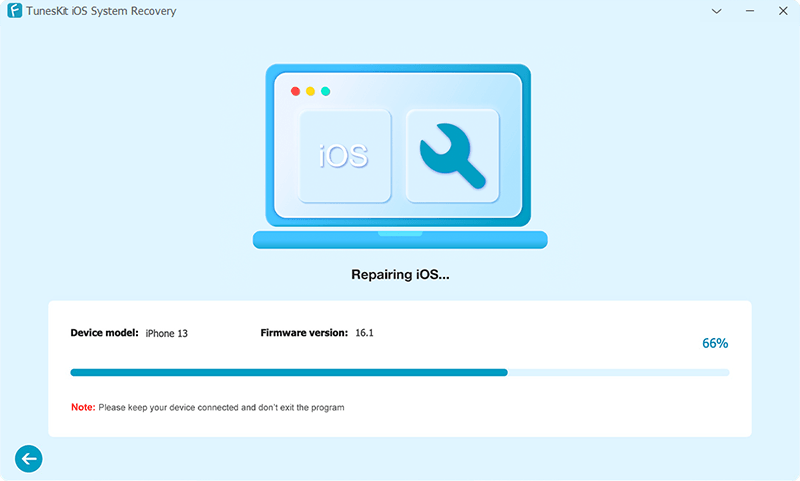 Conclusion & Suggestion
Despite the many ways to fix the iPhone camera not working, you could experience data loss along the way. Get to salvage your data with the recommended tool, TunesKit iOS system recovery. This tool will not only fix common problems like Apple logo, black screen, white screen, iOS update failure, among other issues but will also do recovery without data loss. And with the many options to fix the iPhone camera, you definitely will get a solution that works best for your situation.