How to Fix Text Messages out of Order on iPhone?
4 mins read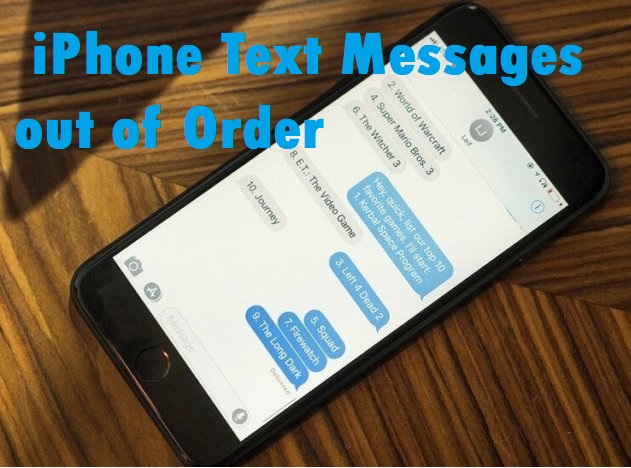 Q: Why are my text messages out of order on iPhone? Last day I updated my iPhone to iOS 14. In the beginning, everything went well. But when I open the Message app to send a message to my friend, I found all my messages did not show in the correct order. There is no one deleted. But the messages do not follow the chronological order. I need to fix this problem which really driving me nut immediately because I have to use the Text app for work. Any idea? – Bob from Apple Community
Do you have a similar problem as Bob? You are not alone with this problem. There are loads of iPhone users who find that they have this problem and report it to us. Some of them use iMessage, while others use text messages. But the problem is similar – iMessage or text messages out of order on iPhone. We will try our best to resolve this Message texts problem. After some collecting and texts, we conclude the 6 solutions for this problem.
Fix 1. Check the Date & Time setting
The Date & Time setting on iPhone can influence the date and time of iPhone. Since most users do not set time by themselves, iPhone generally switches the date and time according to that on the internet. But sometimes there may be some problem in this process. The wrongly set date and time might make the iPhone text messages not in chronological order. To fix the message text problem caused by this reason, you can follow the steps here.
Step 1. Turn on the Settings app.
Step 2. Find the General and the Date & Time choice.
Step 3. Disable the Set Automatically feature. After a while, turn it on.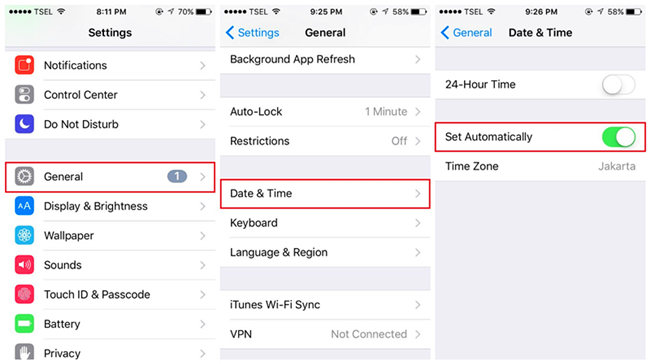 Fix 2. [Best solution] Use a professional third-party tool
It is highly possible that a problem appears in your iPhone iOS system. If so, things become a little bit serious. But we still have a solution - using an iOS system repairing tool.
If your problem is caused by an iOS system problem. I suggest you using TunesKit iOS System Recovery. TunesKit can fix more than 50 kinds of iOS system issues, including iPhone stuck in Apple logo, iMessage doesn't say delivered, and other issues of iPhone, iPad, iPod touch, even Apple TV. Plus, it has two modes for you: Standard mode (fix common issues without data loss) and Advanced mode (hard issues). Now, why not download, install it and use the 3 steps to fix iPhone text messages not in chronological order swiftly?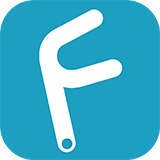 Why choose TunesKit iOS System Recovery?
Fix iPhone messages issues without data loss
Repair 50+ iOS problems on iPhone, iPad, iPod touch
Offers two recovery modes - Standard/Advanced
Fix iOS issues with the highest success rate
Try It Free
600,000+ Downloads
Try It Free
600,000+ Downloads
Step 1

Launch TunesKit

Connect the iPhone to a computer. Launch TunesKit. Click the Start button.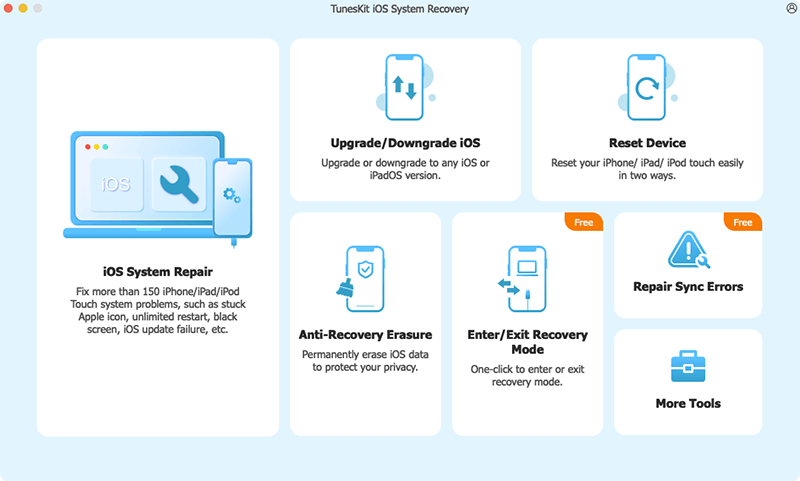 Step 2

Choose the Standard mode

Choose the Standard mode which will not lead to any data loss. Click the Next button.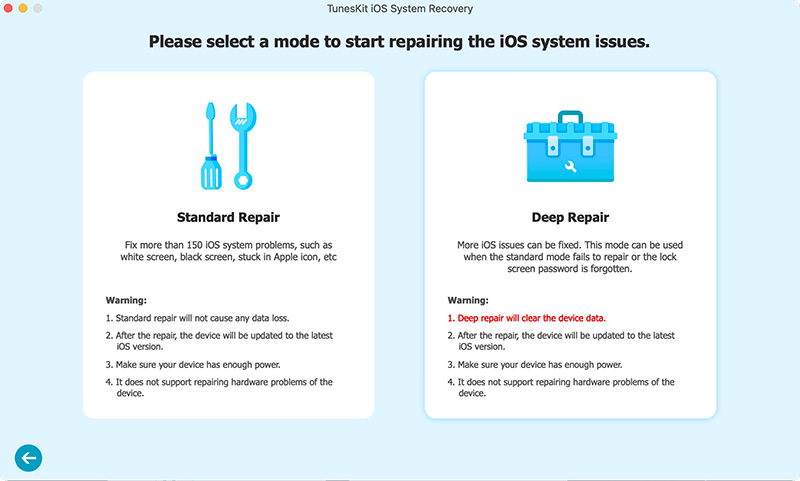 Step 3

Fix iPhone text messages out of order

Check the information on the downloading firmware page and tap the Download button. When it is over, click the Repair button to fix the text problem easily.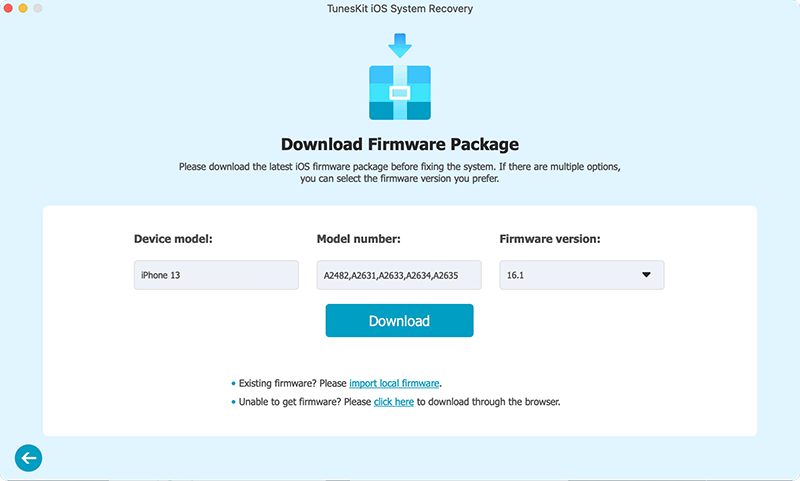 Fix 3. Turn off iMessage
For those who use iMessage rather than text messages to send texts, the iMessage feature on your iPhone could encounter some problems. Here is a quick way to test it – disable iMessage.
Head to Settings > Messages > toggle off the iMessage switch to close this feature and turn it on after a few minutes.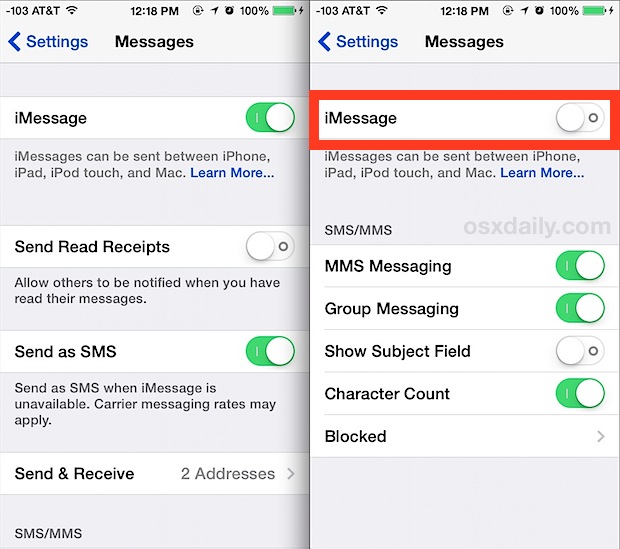 Fix 4. Force restart the Messages app
Owing to the fact that this problem, iPhone text messages out of order, appears in the Messages app, to force restart this app will be a good way that is worthy of trying. When your Messages app shows other problems like Messages app keeps crashing, you can try this easy but effective method as well. Noted that you need to force restart this app. Do not just restart it as usual.
For iPhone X and later, swipe up from the bottom of the Home Screen. For others, double-click the Home button. Then find the app and swipe up it to force close it.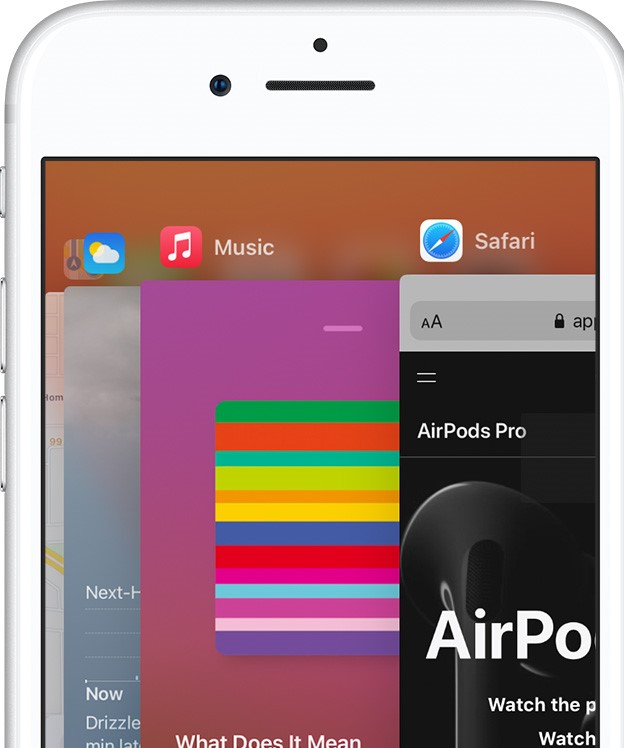 Fix 5. Update iOS with iTunes
A suggestion given by a user who solved this problem is updating iOS with iTunes, not updating it with the iPhone. Update to the next version of iOS released by Apple with iTunes on a computer. It is easy to do that with iTunes. Connect your iPhone with the computer. Make sure the iTunes is already updated to the newest version. Launch iTunes and select your device. Choose the Check for Update and the Download and Update buttons.

Fix 6. Turn on and turn off Airplane mode
Airplane mode is a setting on phones that closes your phone's internet connection. Some people find that the Airplane mode can help fix iPhone iMessage out of order, too. It is quite easy and you will not lose anything after the adjustment. To open it, just go to the Settings and tap the Airplane mode option. After a while, turn it off.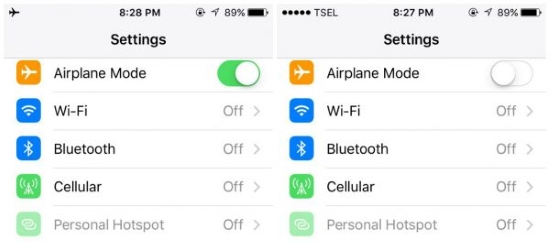 Summary
Text messages out of order on iPhone is not a serious problem. But if we do nothing to it, mostly, it will not retrieve by itself and probably becomes more troublesome later. With the 6 methods in this article, you can fix this problem efficiently, by yourself, and in your home.