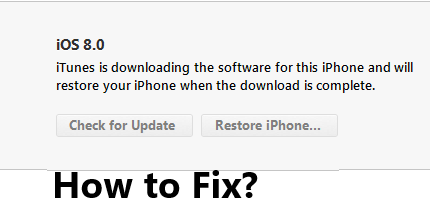 Are you updating iOS or restoring iPhone with iTunes? Have you got a message - "iTunes is downloading the software for this iPhone and will restore when the download is complete"? Has the message been on your screen for too long, like 3 hours or even half a day?
Generally, you need 15-30 minutes to download the software. The whole process usually can last for half an hour to 2 hours. But the time relies on the internet connection and the situation of your iPhone. So, you can wait for the download patiently, if you wait less than 2 hours.
But once you find that you have waste several hours on the download, there is a possibility that you are stuck on "iTunes is downloading the software for This iPhone". That is terrible since you cannot use your iPhone to do any other things. What we discuss today is how to solve this problem.
Part 1: Reasons for "iTunes is downloading the software for this iPhone"?
The reasons vary for this error. Here we list some of the most possible causes. You can refer to them and try to find out the one that causes the problem with your iPhone.
Reason 1. Bad internet connection. The low network speed will make the download become slow or even stop.
Reason 2. Security software. Some security software (Antivirus software) interrupts the process.
Reason 3. Hardware problems. Some hardware problems like the broken USB cable can cause this problem.
Reason 4. iOS system problems. If an internal iOS system problem is the reason, you need to resort to some iOS repair tools.
Part 2: How to solve "iTunes is currently downloading software for the iPhone"?
Do not fret about it if you can't find the reason for your phone. Here we prepare some proven fixes for you. You can give them a shot whether you find the reason or not.
Tip 1: Check the internet connection and USB
Let's start with the simplest solution. Did you use an intact and original USB cable to connect the iPhone and computer tightly? If you are not sure about that, check it now. Besides, it is essential to get a good internet connection. Find a place to update or restore iPhone with stable Wi-Fi.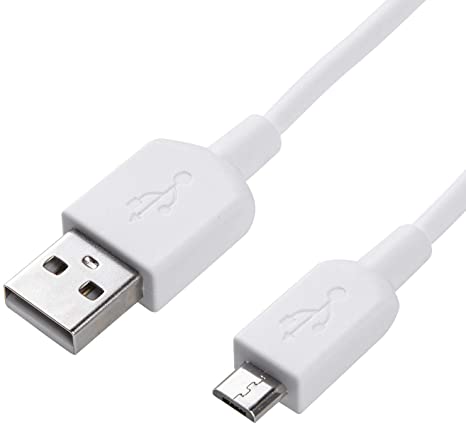 Tip 2: Verify iTunes system status
Possibly iTunes is down when you are updating or restoring your iPhone. That will definitely stop the downloading of software and sometimes make the iPhone stuck on "iTunes is downloading the software for this iPhone". You need to go to the Apple System Status page to see if iTunes is down. When you find it is down, the only thing you can do is wait since Apple will fix it as soon as possible.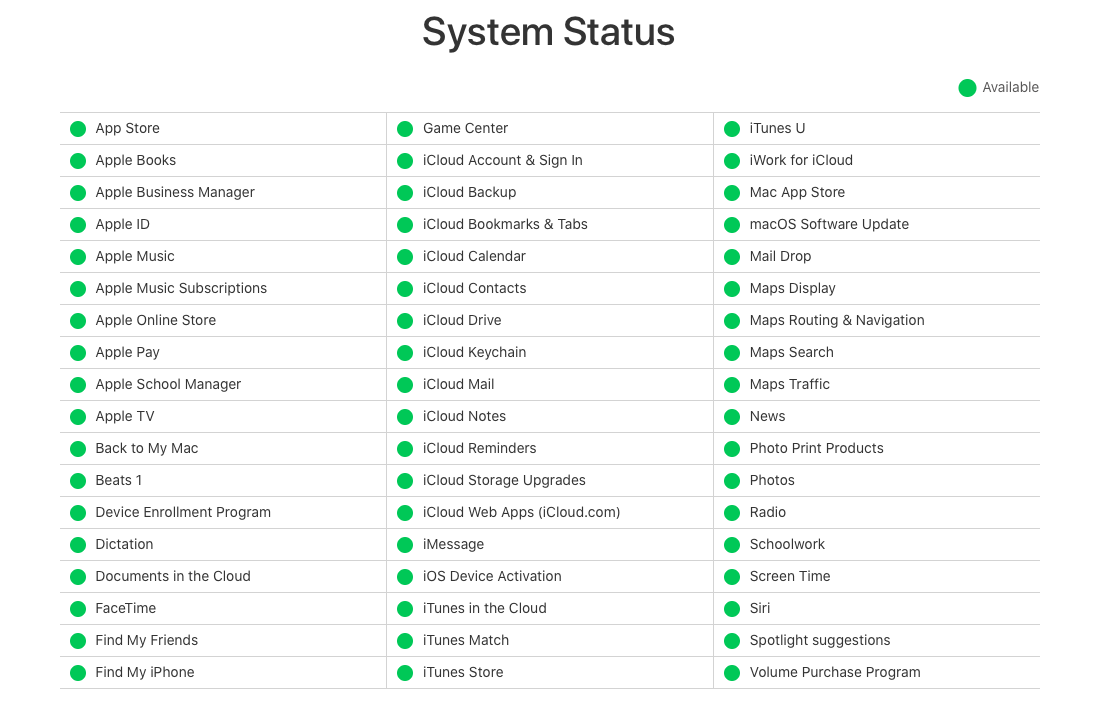 Tip 3: Close or uninstall security software
The third-party security software helps us a lot to defend against the attacks of the various virus from the internet. But they are not so smart as humans so they may interfere with the work of iTunes incorrectly.
So, next time you want to update or restore your iPhone, you'd better shut down all the security software or even uninstall them provisionally.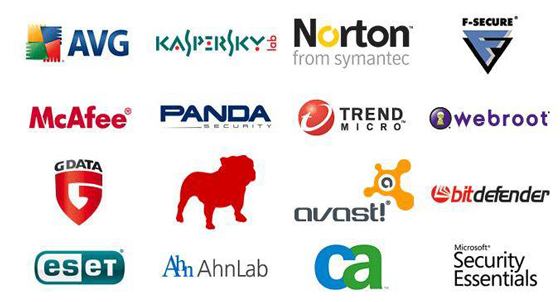 Tip 4: Update iTunes
Some people did not check the update of iTunes before they use iTunes to sync, update, or restore the iPhone. The outdated iTunes is prone to produce diverse glitches, common or serious, to your iPhone. That's possibly why iPhone gets stuck on "iTunes is currently downloading software for the iPhone" problem. How to update iTunes?
On a Mac computer, you can go to the App Store and click the Update button to get into the Update page. And find the iTunes on this page to update it. If you use a Windows computer, click the Help button and choose the Check for Update button.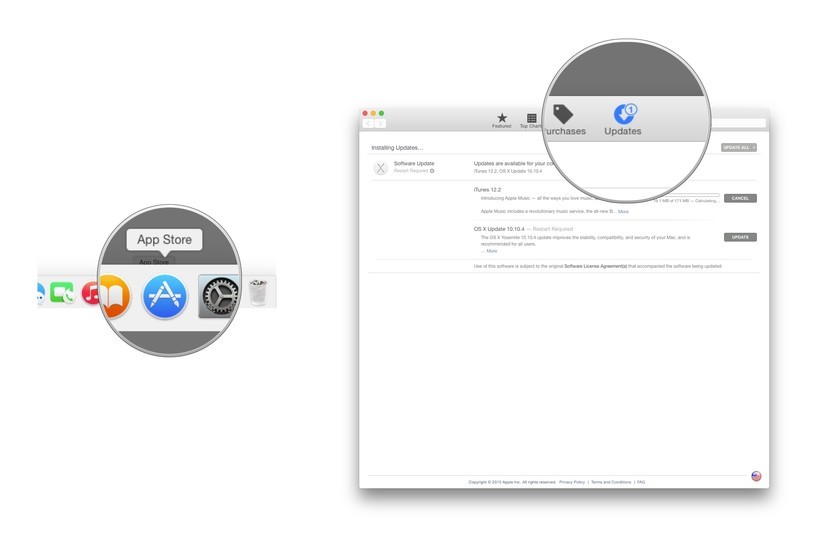 Tip 5: Restore iPhone
To solve iPhone stuck on "iTunes is downloading the software for this iPhone", you can restore iPhone from backup. A significant suggestion for you: Backup the important data regularly so that you will not worry to lose the data when you need to restore iPhone or when you lose iPhone. If you have a backup, you can choose your device and click the Restore Backup button to restore. If you do not have a backup, you are suggested using TunesKit iOS System Recovery to fix iPhone without data loss.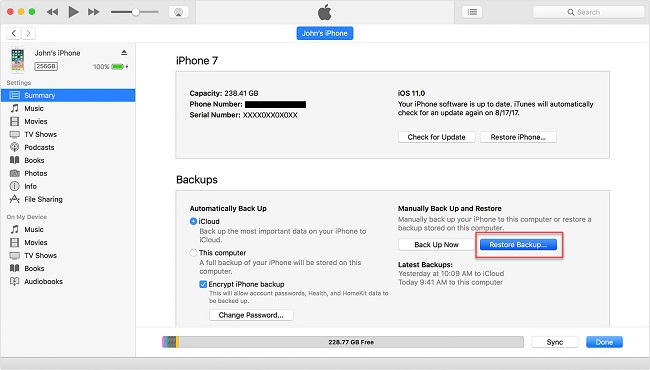 Tip 6: Use an iOS repair tool
TunesKit iOS System Recovery excels at solving all the system errors of iOS. It adopts advanced technology to help you fix 50+ iOS system issues, containing iPhone stuck in recovery mode, iPhone stuck in Apple logo or becoming black/frozen/disabled screen on your iPhone, iPod touch, iPad, and even Apple TV. If you are an Apple fan, this tool will definitely help you a lot.
Another feature of this tool is the modes it provides: Standard mode and Advanced mode. For common problems such as this downloading problem, you can use the Standard mode to fix them without any data loss. To fix iPhone stuck on the screen which says "iTunes is downloading the software for this iPhone", you only need 3 steps.

Important Features of TunesKit iOS System Recovery
Supports other devices including iPad, Apple TV, and iPod touch.
Provides two repairing modes: Standard Mode and Advanced Mode.
Compatible with all iOS versions including the iOS 14.
One-click to enter or exit recovery mode.
Easy repair steps and user-friendly interface.
Step 1: Connect the iPhone with PC
Connect the iPhone with PC and run TunesKit iOS System Recovery on computer. Click the Start button.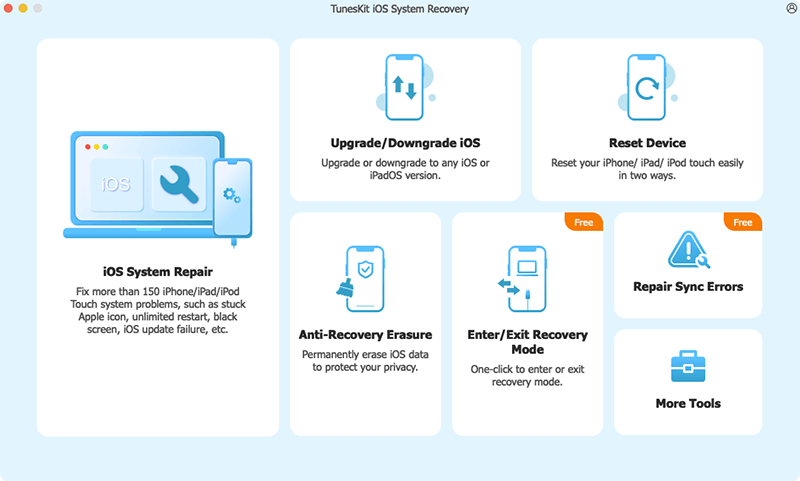 Step 2: Choose the Standard mode
Choose the Standard mode button on the left to fix iPhone without data loss and click the Next.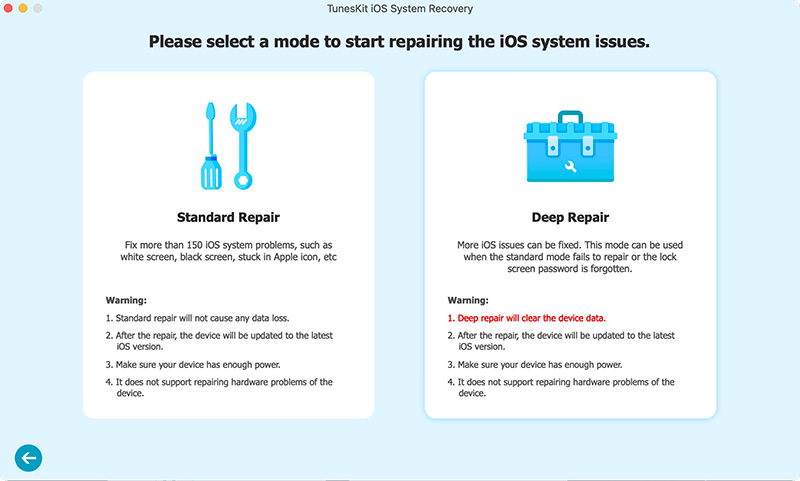 Step 3: Download firmware and fix iPhone
Is the information of your iPhone presented on this page all correct? If not, click them to edit. Click the Download button. Once it is over, you should click the Repair button to fix your iPhone to normal.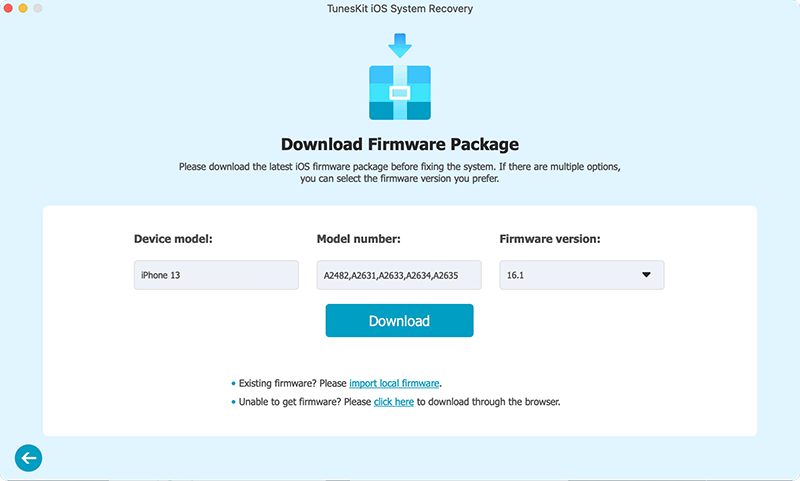 Part 3: Final words
All of the methods above are proven workable for some people to solve this problem. When you find you stuck on "iTunes is downloading the software for this iPhone", feel free to use methods like TunesKit iOS System Recovery to save your iPhone without losing data.

Brian Davis has covered tech and entertainment for over 10 years. He loves technology in all its forms.