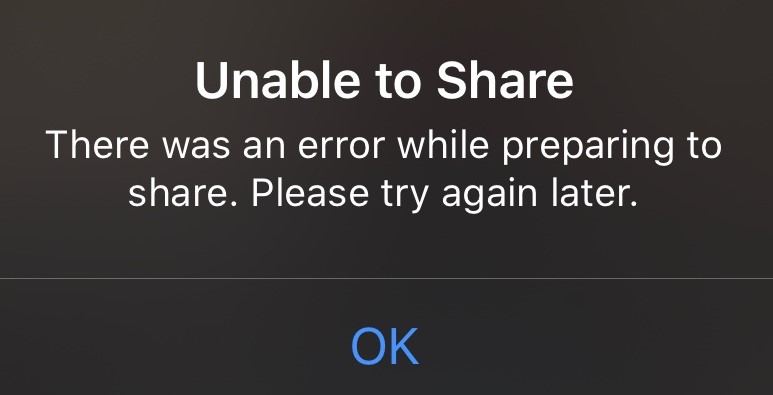 Have you experienced such a situation? When you take some photos and try to share or send them to iCloud, iMessage, or others, a message pops up all of a sudden, saying "There was an error while preparing to share. Please try again later."
This iPhone unable to share photos problem not only happens on you but many other iPhone users. Since this problem is so universal, it is urgent to find some effective solutions for people who have this problem. Based on my study and tests, there are 6 helpful methods.
Why Does iPhone Unable to Share Photos
To begin with, we should know why there would be an error notification appears when sharing photos on iPhone. And we will list all the possible reasons below.
Low Power Mode - If you have Low Power Mode turned on, the error notification will appear when sharing photos with others.
Full iPhone storage - Free up your iPhone storage can be an effective method to get rid of the unable to share photos on iPhone issues.
Weak network connection - A bad network connection will cause this sharing error. You can check your Wi-Fi connection or the Cellular data when this notification appears.
Video Guide: Top 6 Methods to Fix iPhone Unable to Share Photos
Top 6 Methods to Fix Unable to Share Photos on iPhone
Method 1. Close the Low Power Mode
What is the Low Power Mode? What is the main function of it? First of all, let me answer these two questions for you. When your battery of iPhone reaches 20%, iPhone will ask you whether you want to open the Low Power Mode. It can help you save more battery when your iPhone is going to run out of them. It functions by disabling Hey Siri and some other features.
This feature will influence the photos sharing feature. Thus, you can try to disable this feature to see if it can fix your iPhone unable to share.
How to: go to the Settings > choose the Battery > turn off the Low Power Mode.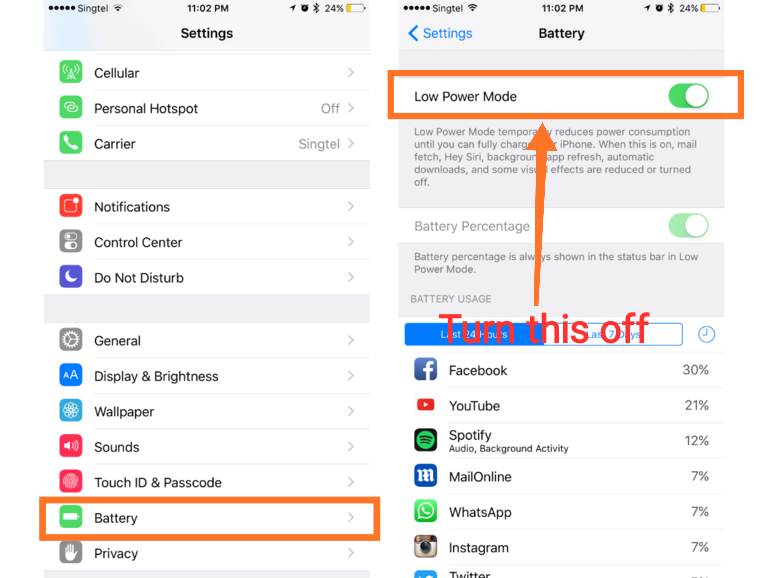 Method 2. Check the Internet Connection
The poor internet connection is an influential factor of any features on iPhone that need the internet including this sharing photo function. Therefore, you'd better check the internet connection of your iPhone. It is easy to check that. You can change to a stable Wi-Fi if you are using Cellular data. Similarly, if the signal of your Wi-Fi is poor, change to Cellular data.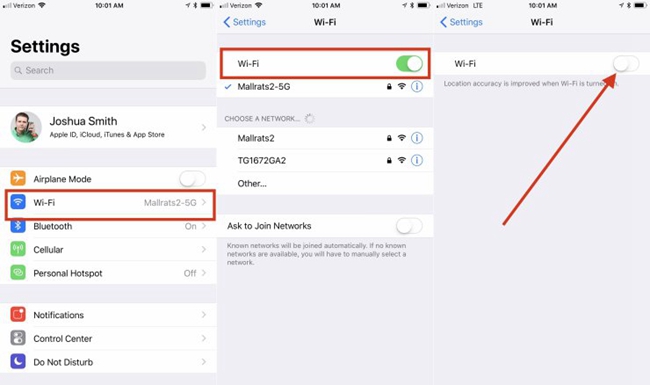 Method 3. Sign in to the iCloud Account Again
This method suits those whose iPhone unable to share with iCloud. You can try to sign out of the account of it. Wait for a while and then sign in to your account again. Mostly, this will help. How to do it:
Step 1. Launch the Settings application.
Step 2. Find your name and tap on it.
Step 3. Scroll down and choose the Sign Out button.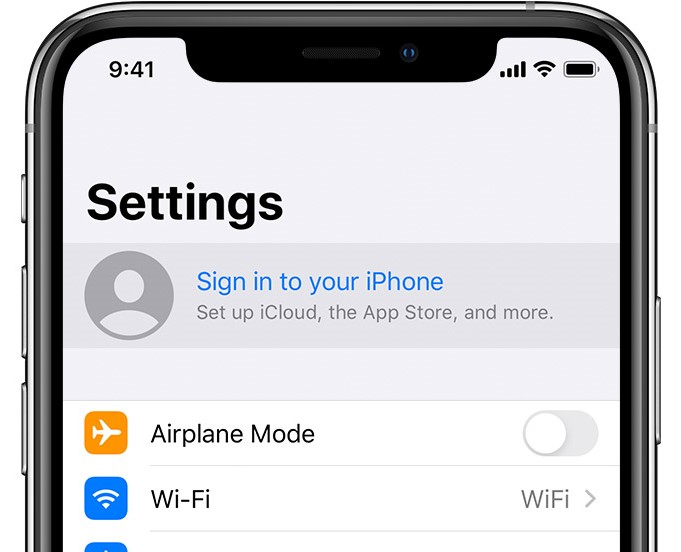 Method 4. Turn on iCloud Photos Library Again
This is also a feasible method to fix the unable to share photos on iPhone issue. It is very similar to the previous one. You need to go to the Settings, and then choose the Photos choice. Finally, touch the iCloud Photos Library option to turn it off and then turn it on again.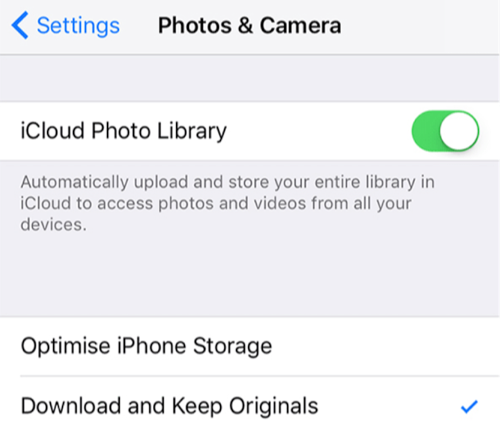 Method 5. Use TunesKit to Fix iPhone Unable to Share Photos [No Data Loss]
Your problem cannot be solved by these methods? Don't fret about it. I have another way, that is, using a kind of iOS system recovery software, the best one of which is TunesKit iOS System Recovery.
This professional software is excellent at solving all the system errors of iOS. It can fix 150+ iOS system issues, containing iPhone camera not working, iPhone stuck in recovery mode, white Apple logo, or becoming black/frozen/disabled screen, etc. This tool supports iPhone, iPod touch, iPad, and even Apple TV. If you are an Apple fan, this tool will definitely bring much convenience to you.
It offers two modes for you: Standard Mode and Advanced Mode. Meeting common iOS system issues, you can use the Standard mode to fix them without any data loss. For serious problems like iPhone disabled screen, I am afraid that you have to use Advanced mode to have a deep repair.
Only 3 steps can you fix unable to share photos on iPhone using this software.

Important Functions of TunesKit iOS System Recovery
Repair 150+ iOS system problems without data loss
Fix unable to share photos on iPhone within several steps
Support all kinds of iOS devices such as iPhon (iOS 15 included)
Two modes to choose, Standard Mode and Advanced Mode
This program can work on both Windows and Mac
Step 1

Connect the iPhone with PC

Connect the iPhone with PC and start TunesKit iOS System Recovery. Click the Start button of the first page as below.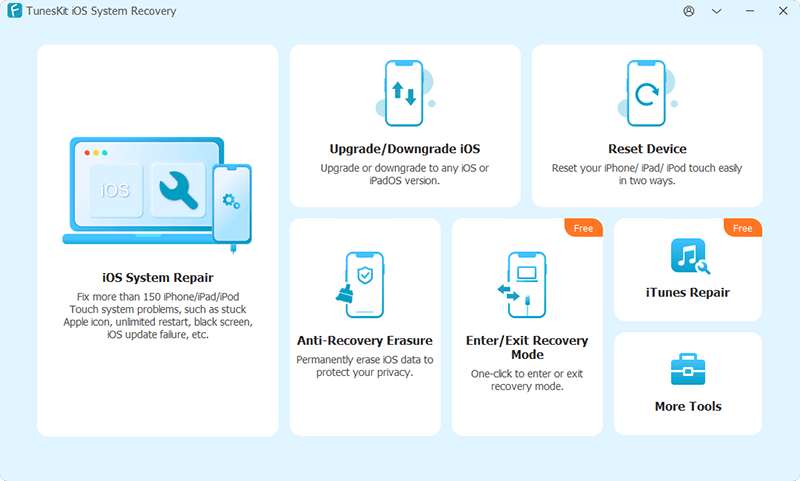 Choose the Standard Mode button to fix it without data loss and click the Next.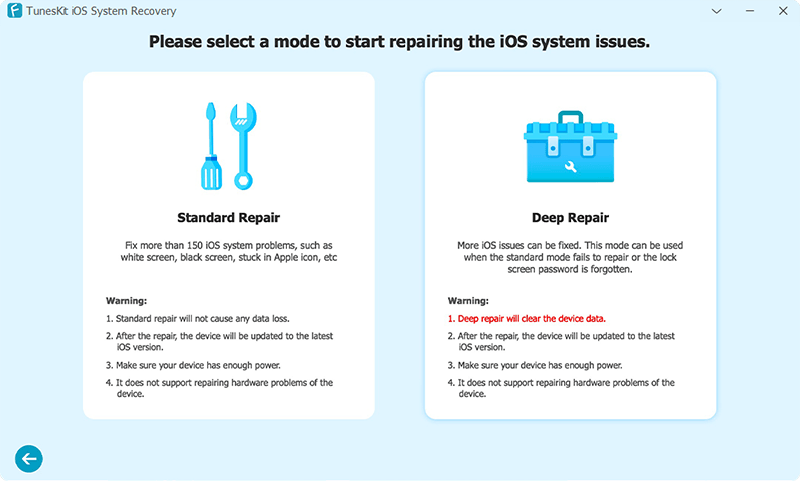 Step 2

Download Firmware Package

Make sure the information of your iPhone presented on this page is correct. Then, click the Download button.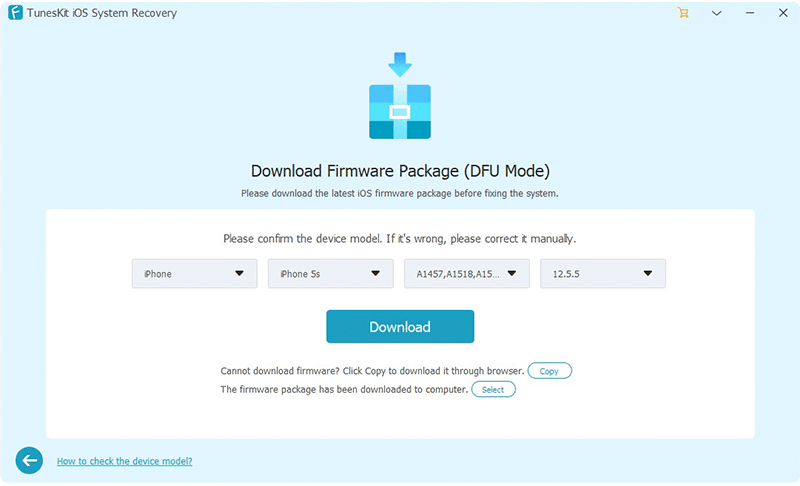 Step 3

Fix iPhone Unable to Share Photos

While the firmware package is downloaded, you should click the Repair button to fix your iPhone to normal.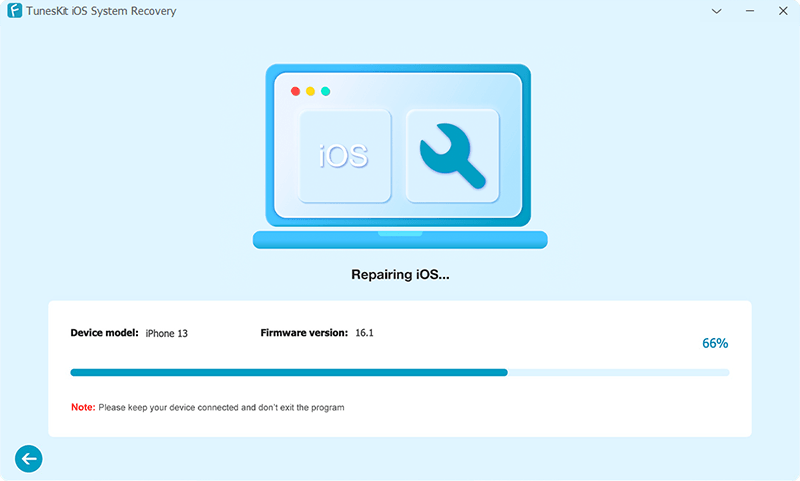 Method 6. Restart iPhone
Restarting iPhone is easy and effective for the iPhone unable to share problem. Noted that different operations are needed for different models. Here is a guide for you.
For iPhone 5 or earlier ones: Press and hold the Top button until a slider appears on the screen. Drag this slider to turn it off. Press and hold the Top button to turn it on.
For iPhone 6/7/8: Press and hold the Side button just like the former step. Then you should swipe the Power icon. Turn on your iPhone by pushing and holding the Side button after a short-time waiting.
For iPhone X and later models: Push and hold either the Volume button and the Side button of iPhone until the slider which you should drag appears. Then press and hold the Side button to turn on the iPhone.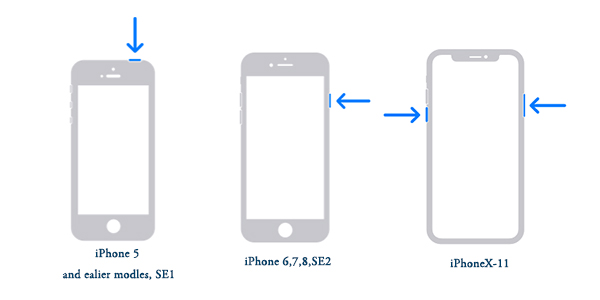 Summary
In this passage, I introduce 6 methods to fix iPhone unable to share photos. There are easy checks like checking the internet connection, generic methods for iOS system problems such as restarting iPhone, and the most effective fix – using TunesKit iOS System Recovery to fix. Just choose one or more to revive your iPhone now!
More iPhone Issues and Fixes...

Brian Davis has covered tech and entertainment for over 10 years. He loves technology in all its forms.