How to Quickly Fix iPad Volume Button Stuck Issue
Updated by Brian Davis on Mar 9, 2023 3:30 PM • Category:
Fix iOS Issues
5 mins read
"Hello, I am an iPad user, and yesterday I found that my iPad volume button stuck when I was going to adjust the volume. Is there any easy-to-use method that can fix this problem effectively? All of the advice would be greatly appreciated."
I see many of you have encountered or are experiencing the problem of iPad volume button stuck, so that's why you are reading this article. And I can make sure that you won't be disappointed. Now let's get to the point. Actually, when the iPad gets volume button stuck, it usually due to the button malfunction or software issue. You must feel irritated as this circumstance could be one of the worst ones that iPad users face. But don't worry, you can try out the following 7 simple yet effective methods.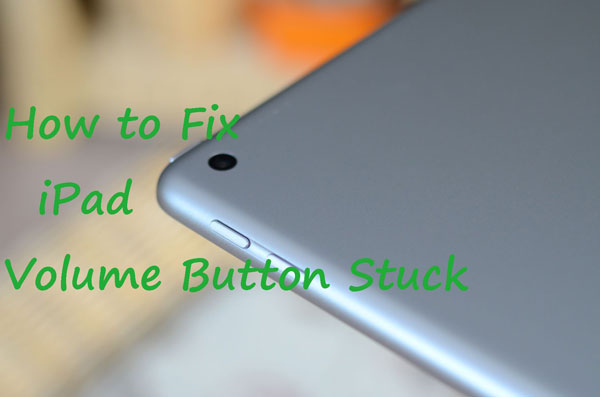 The best method to fix iPad volume button stuck easily - TunesKit iOS System Recovery
In order not to make you feel regretful later, here I will introduce you an easy fix to get rid of the iPad volume button stuck trouble. That is employing iOS system repair applications such as TunesKit iOS System Recovery. Compared with other methods, what make this one stands out is that this program can settle the problem with almost 100% working efficiency and won't cause you any data loss on the iPad.
TunesKit iOS System Recovery is a professional iOS repair tool that dedicated to fixing 150+ types of iOS issues such as iPad keeps crashing, stuck in boot loop, screen flickering, black or white screen of death, etc. Besides iPad models, it also supports all models of iPhone, iPod touch, and Apple TV. With TunesKit, you can fix various iOS problems, enter or exit the recovery mode for free, reset your device to factory settings without iTunes, and more.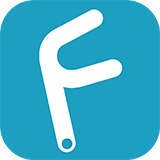 Spotlights of TunesKit iPad System Recovery:
Fix all iOS system matters including iPad volume button stuck and more
Supports other iOS devices like iPhone, iPad, iPod touch
Supports all iOS versions including the latest iOS 16
Resolve problems with the fastest speed and highest success rate
A simply understand interface and not complicated operations
Try It Free
900,000+ Downloads
Try It Free
600,000+ Downloads
Let's go along the following steps to fix iPad volume button stuck with TunesKit iOS System Recovery.
Step 1

Choose repair mode

Firstly, choose the right version and click the Try It Free button to download TunesKit iOS System Recovery on your computer. Open the program after the installation is completed.

Then you need to connect your iPad with the computer. After the device has been detected, choose the iOS System Repair module and tap on the Start button. Next, choose the Standard Mode. You have to select which device you've connected. Then follow the steps and put your device into DFU mode. After that, click on the Next button.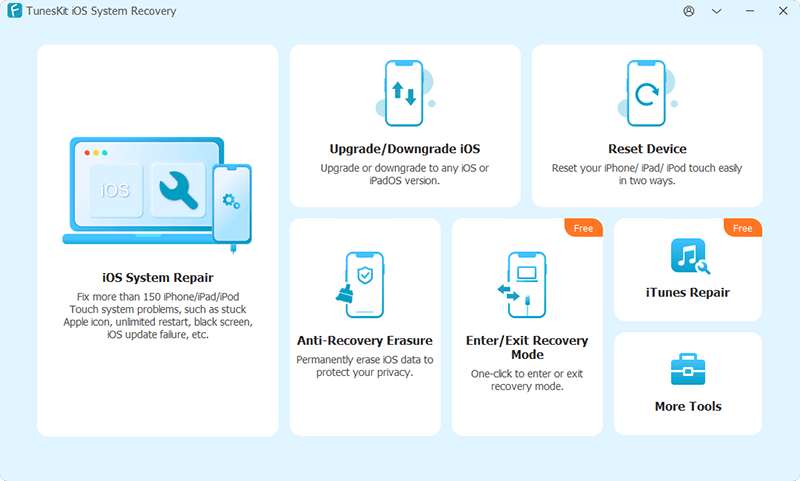 Step 2

Download iOS firmware package

Check if the related info of your iPad including the model version, iOS version, etc. is right, correct it if there's anything wrong. If all information is right, hit on the Download button and the firmware package matched with your device will be downloaded. Then verify the package quickly.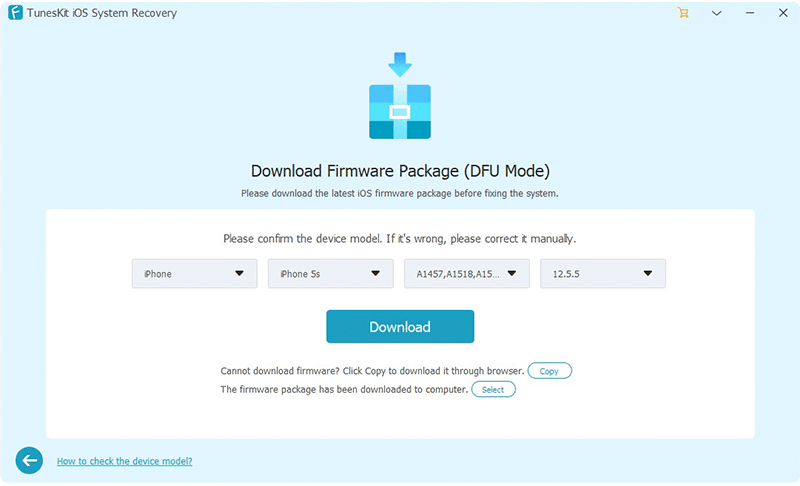 Step 3

Fix the iPad volume button stuck

When the firmware has been downloaded and verified successfully, you just press the Repair button and the program will automatically start to fix your iPad. Don't disconnect your device until the whole process is finished.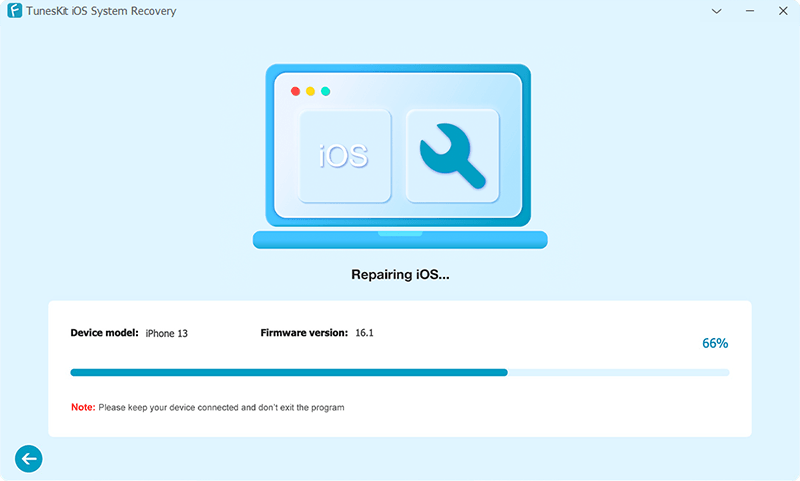 Other 6 possible methods to fix volume button stuck on iPad
1. Press it for a few times
If your iPad has no hardware damage, for example, being dropped or water damaged, then the situation can be that the iPad may be just temporarily landed into the volume button stuck. In this case, what you can do firstly is to put some pressure on the iPad volume buttons. Namely, constantly press and hold the Volume Up or the Volume Down button until the volume icon appears on the iPad home screen, finally check out whether the volume button is still stuck on the iPad.
2. Clean the volume button
At most times, the volume button on iPad stuck can be attributed to the dust and debris accumulated in the groove. If it is the case, you need to carefully clean the volume button. To do that, make a cotton and some water prepared, drip several drops of water on the cotton, then gently wipe it, finally use a dry cloth to tub it again.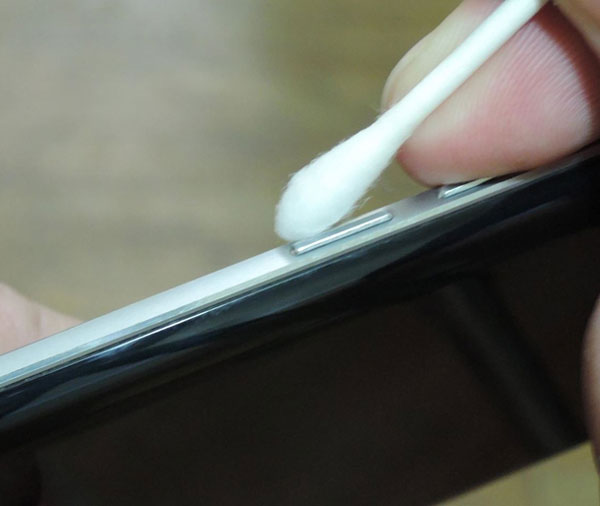 3. Force restart iPad
If the above ways fail to do the trick, then this matter could result from software errors or macOS system glitches. In this way, you can solve iPad volume button stuck by force restarting the device. The specific steps of rebooting iPad are presented below.
For iPad with Home button users, press the Home and Power buttons down at the same time until the Apple logo is shown on the interface.
For iPad without Home buttons customers, swiftly hold and release Volume Up and Down buttons respectively, then keep the top button until the Apple logo appears on the screen.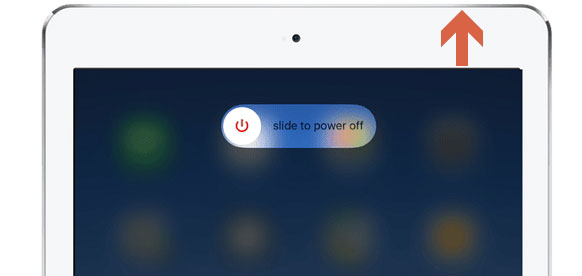 4. Update the iPadOS system
Besides, updating the iPad to the latest iOS system may be helpful in dealing with the iPad volume button stuck issue. Please give it a shot with the procedures below.
Step 1: Tap on the General option in Settings of your iPad.
Step 2: Hit on Software Update and Download & Install buttons.
Step 3: Affirm the request.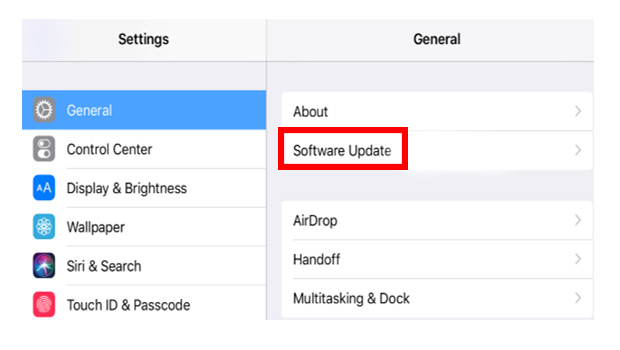 5. Reset all settings
Moreover, resetting iPad's all settings is also worth trying to resolve the iPad volume button stuck issue. However, this solution, though effective sometimes, will bring the device back to the factory settings which erases all of the data and files on the device.
Step 1: Head to Settings > General > Reset of iPad.
Step 2: Enter your apple ID and the according passcode.
Step 3: Click on the Reset All Settings option.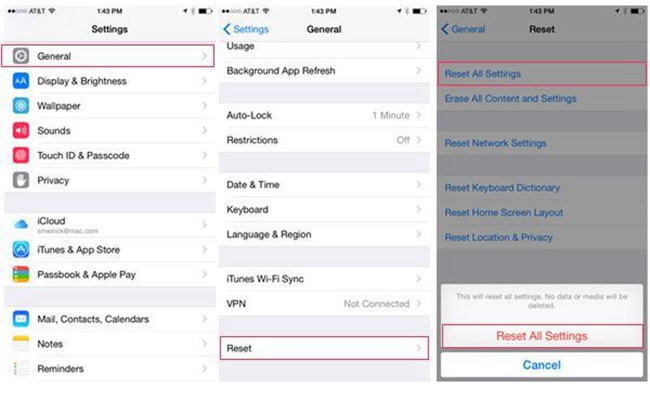 6. Contact Apple store
If you consider the above ways may take risks in breaking down your iPad, then go to the nearby Apple center and receive the professionals' help might be a good idea. But it will be more expensive and takes up you much more time.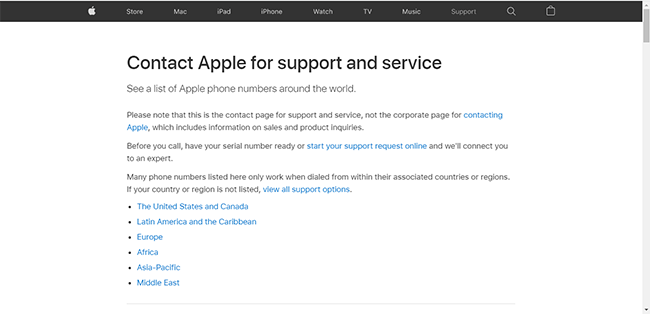 Video tutorial: Fix iPad volume button stuck easily
The following is a video tutorial for how to fix iPad volume button stuck with 4 effective methods.
FAQs about iPad volume button stuck
1. Why is my iPad volume button stuck?
This issue can be due to various reasons. Mostly, the volume button malfunction will lead your iPad to this situation. Besides, you should clean your iPad regularly to avoid button jamming. The rarer situation is that your iPad encounters software bugs, and the volume button is stuck on volume up or down. For this condition, using an iOS repairing tool is always the best choice.
2. Can I adjust the iPad volume if the volume button is broken?
The answer is absolutely YES. You can go to Settings, and then navigate to the Sounds option. You can adjust the iPad volume in this interface. An alternative way is changing volume via the iPad control center.
3. Can I disable the volume button if it is keeping volume up my iPad?
You can disable the volume button feature via Settings > Sounds > Change with Buttons. Toggle the switch off to disable this feature. If there are hardware damages on your iPad volume button, it would be a wise choice to fix it in Genius Bar.
Verdict
When you are facing the issue that iPad volume button stuck, don't be fretted and stressful, just use the tips mentioned above to fix it. Or you can download TunesKit iOS System Recovery and take it a try. It will not let you down when you are facing iOS malfunction. Finally, please give your feedback to us and leave your comment below to let us know if this article is workable for you.