Real Fixes: iPhone Silent Switch Not Working
Updated by Brian Davis on Jan 29, 2023 3:00 PM • Category:
Fix iOS Issues
6 mins read
The silent switch, also can be called as the ring switch, is used to put iPhone into silent/mute or ring mode with one step. If it goes wrong, then people may land into some troubles. And indeed in the recent times, it is reported online that some individuals have been unable to make their iPhone ring or become silent through this strong functionality. To help them solve the confusion and you who are seeking suggestions, this article is going to list 7 methods to fix iPhone silent switch not working issue.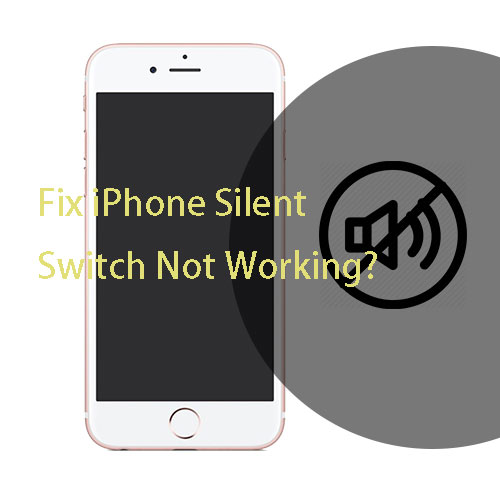 What is behind the iPhone silent button not working
It is an urgent need to solve when facing issues that we cannot mute our phones. Therefore, why the silent switch not working on iPhone when we need to keep our phone mute? According to some iPhone users and the official release, we sort out some possible causes of this issue.
1. Hardware damaged. The silent button issue can be due to hardware broken of your iPhone. If you are not sure about that, Apple Support can assist you with this problem.
2. Wrong settings. Check if you had turned the volume off. Beyond that, Do Not Disturb Mode will also cause this issue in some cases.
3. Outdated software. Updating your iPhone to the latest version can be a feasible method to get this problem solved.
Top 7 methods to fix silent button on iPhone not working
Way 1: Restart your iPhone
Usually, when the ring switch on iPhone not responding, the first solution comes to your mind is to restart your iOS device, and it can surely remove some software errors that may cause this matter. Owing to reason that the problem can happen on different models of iPhone such as iPhone 8 and iPhone XR, you can follow the below instructions.
For iPhone X/11 and later, simultaneously press the Side and the Volume buttons until the Slider is shown, then pull the slider to power off the iPhone, finally hold the Side button to power your device on.
For iPhone SE (2nd)/8/7/6, hold the Side button until the Slider pops up and drag the slider to switch off the iPhone, finally press the Side button to switch on the device.
For iPhone SE (1st)/5 and former, press the Top until the Slider appears, then slide the slider to turn off the iPhone, finally turn on your device again by holding the Top button.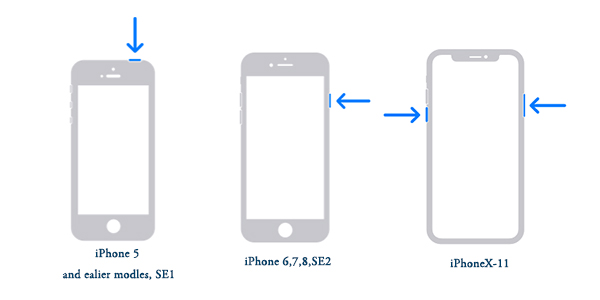 Way 2: Turn down the volume
If you are eager to make your iPhone enter the mute mode at present, then you could employ the volume down button to silent your ringing iPhone. You just need to long hold the volume down button, which locates the left side of your iPhone, until the volume level reach the zero.
Way 3: Use TunesKit iOS System Repair program
The above ways to fix iPhone silent switch not working are temporary and can't resolve this issue completely. In this case, you are suggested to use professional iOS system recovery applications, for example, TunesKit iOS System Recovery.
This program can work out the problem once and for all, and with its professionalism and effectiveness, it is also able to fix other iOS issues such as iPhone white screen, iPhone stuck on Apple logo, and other stuck problems and errors. Apart from this, it supports iPhone/iPad/iPod/iPod touch/Apple TV, etc. other iOS devices. Moreover, the most stunning feature of this program is that it will not result in ant data loss while resolving the not-working silent switch on iPhone under the Standard mode. Last but not least, it is fully compatible with the latest iOS 16, 15, 14 and former versions.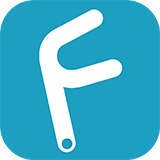 Key Features of TunesKit iOS System Recovery:
Fix silent switch not working without data loss
Support other devices including iPhone, iPad and iPod
Compatible with all iOS versions including the iOS 16
One-click to enter or exit the Recovery mode
Easy fixing steps and user-friendly interface
Try It Free
600,000+ Downloads
Try It Free
600,000+ Downloads
Now try the following 3 easy steps of TunesKit iOS System Recovery to settle the iPhone silent / ring button and make it working again.
Step 1: Download TunesKit iOS System Recovery for Windows and open this software on the computer. Then, connect your iPhone with PC until it is being detected. After that, select the iOS Repair System and press on the Start button.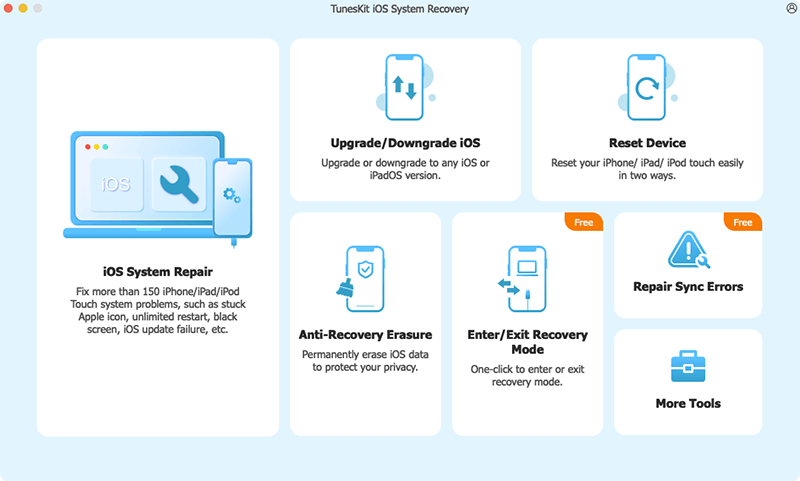 Step 2: At this step, check whether your device model, version and other information are correct. If there is nothing wrong, click on the Download button and this tool will start to download and verify the firmware package according with your iPhone.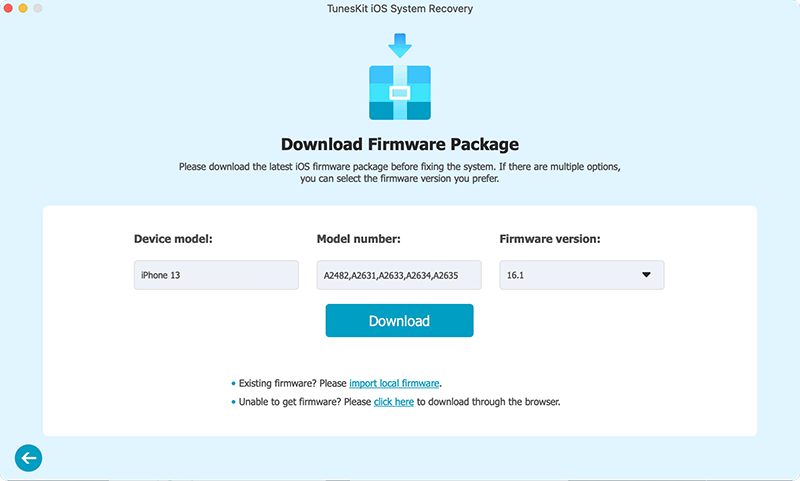 Step 3: After the message that reads the firmware package has been downloaded successfully is presented on the screen, press the Repair button on the right corner to fix the iPhone silent switch not working.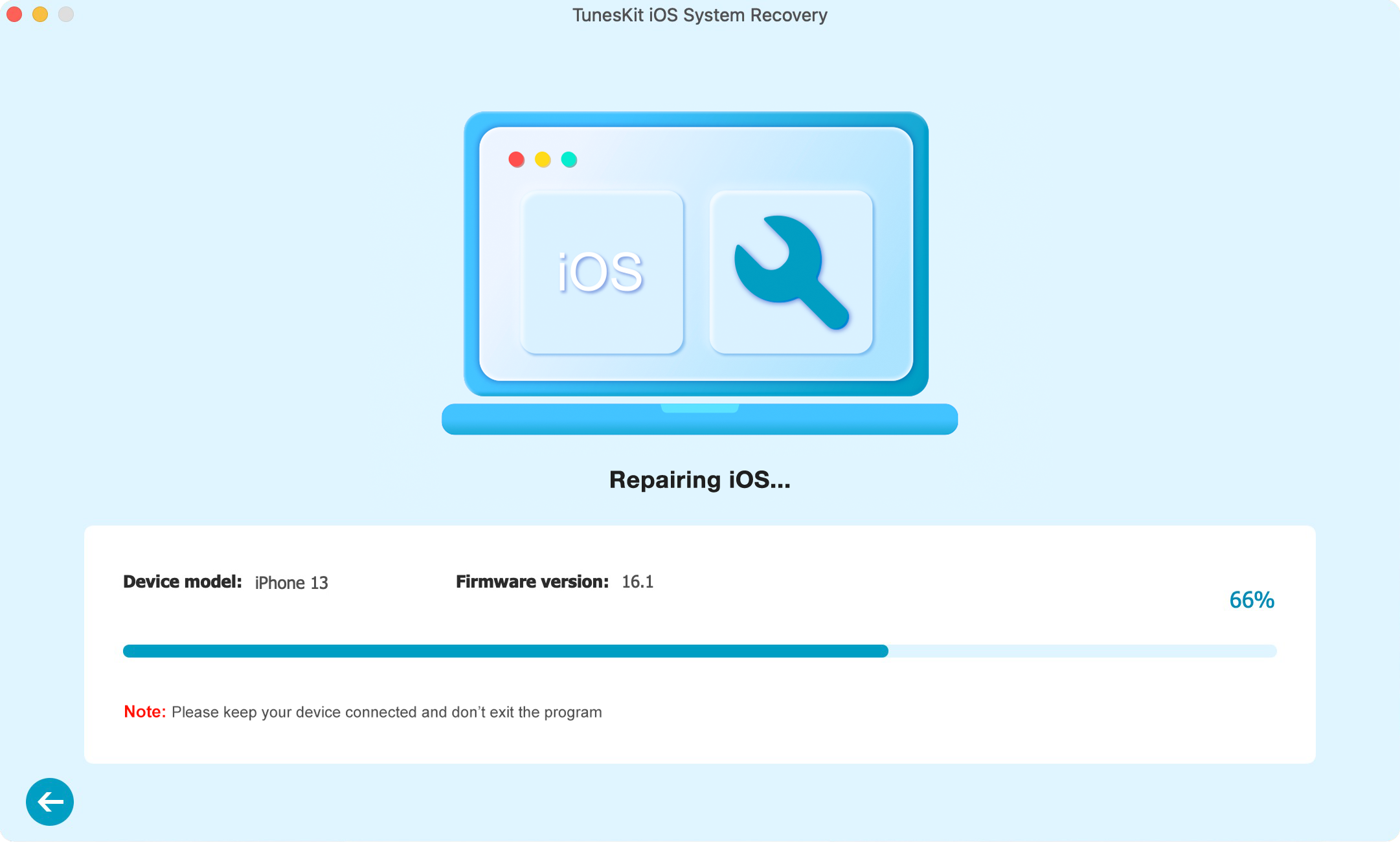 Way 4: Add silent ringtone
Another alternative to put your iPhone into silent mode is adding a silent ringtone as default. This method is easy with the help of iTunes library. Related steps are as presented below.
Step 1: Download a silent ringtone on your computer and launch the latest iTunes.
Step 2: Under the iTunes Library column, click on the Tones option and copy the downloaded silent ringtone on it.
Step 3: Connect your iPhone with the computer and hit the Device icon to sync the data.
Step 4: On iPhone, go to Settings > Sound and Haptics, then click the Ringtone button to set the silent tone.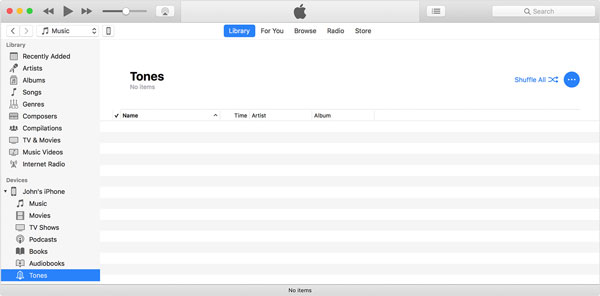 Way 5: Open airplane mode
Also, you can open the Airplane mode to mute your iPhone with only Wi-Fi network working. You can turn it on either on the iPhone's control center or heading to the Settings of iPhone, find out the Airplane Mode and enable the switch. It is a feasible way to fix silent button on iphone not working.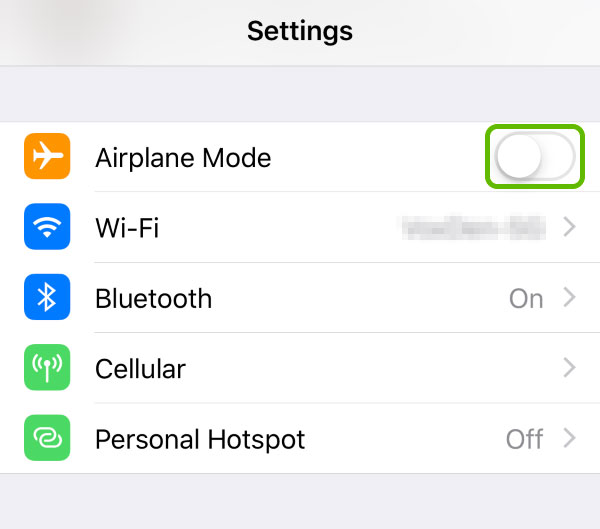 Way 6: Turn on Do Not Disturb
If you don't want to receive any messages or notifications on your iPhone, turing on the Do Not Disturb Mode is also a feasible solution to fix the iPhone silent switch not working problem. You can follow the below steps to turn on the Do Not Disturb Mode.
Step 1: Navigate to the Home page and launch the Settings app.
Step 2: Click on the Focus option and toggle on the Do Not Disturb feature.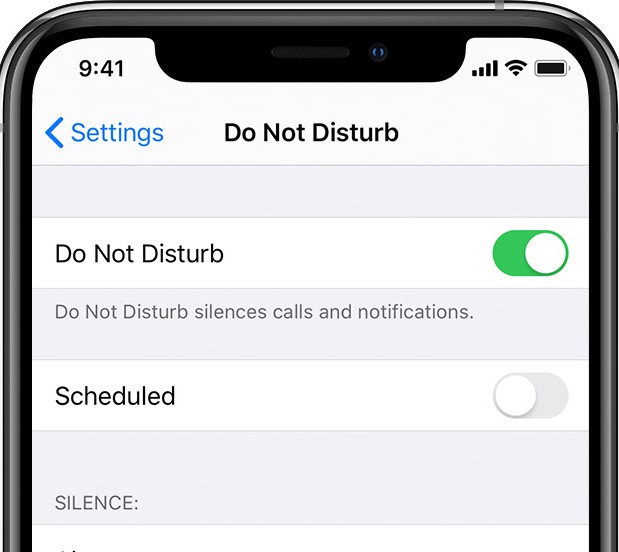 Way 7: Enable Text Tone to None
If you are merely willing to make some specific notification disappear like messages and emails, then you could set the Text Tone to none. It is a feature that silent notifications you receive on your iPhone. To do that, run the Settings of iPhone and tap on the Sound and Haptics button, then find the Text Tone and enable it to None.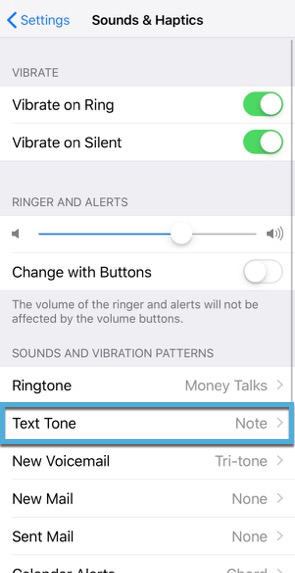 Way 8: Turn on Assistive Touch
In case the situation is that the ring or silent button on iPhone is broken, you can use the Assistive Touch, grey in color and floating on iPhone's screen, to manage the device. Do as follows to solve iPhone silent button not working.
Step 1: Run Settings of iPhone, hit the General button and then the Accessibility option.
Step 2: Click on the Assistive Touch and turn on it.
Step 3: On the home screen, use the Assistive Touch to open the menu and press the Device to silent iPhone during ringing.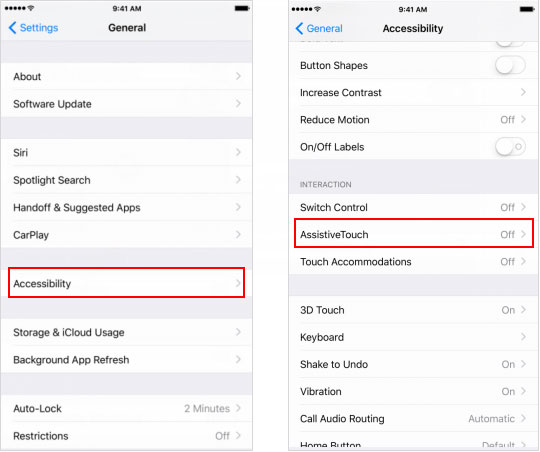 Video Tutorial: How to Fix iPhone Silent Switch Not Working
Conclusion
If you don't favor all the solutions mentioned above, then the final try is going to the Apple store for professional help. But if you don't have a warranty, it may cost you many bucks. In this way, it's better for you to employ the cheaper iOS system repair software like TunesKit iOS System Recovery, as well as the best choice for iOS users to fix various iOS system problems including iPhone silent swtich not working.