Apple TV Keeps Turning off? Fixed
5 mins read

Some users have reported that my Apple TV keeps turning off randomly around several times at night. Indeed, this is a common issue that can be found in relevant forums and online communities. As Apple TV is an important entertainment device for most people, this issue can not be regarded as a minor problem. If failing to fix this Apple TV issue, users can not watch their wanted video or listen to their favorite music on a connected television. But why does this issue occur? Acutually, software and hardware issues, a glitch in your Apple TV app, or an outdated system are potential factors. Then, what should I do to fix this issue? Just keep reading. Here, we will introduce several solutions that everyone can try to get your Apple TV out of keeping turning off.
Fix 1: Fix Apple TV Keeps Turning off via TunesKit Without Data Loss
First of all, we will present the best way to fix your Apple TV. That is to make good use of a third-party iOS system recovery software. The good news is that this kind of tool can fix any kind of iOS system issues and further turn your device to normal status. If users do not know how to choose such software, here we' d like to recommend the best one for you: TunesKit iOS System Recovery.
TunesKit is the desktop software that can be compatible with Mac or Windows version. It aims to fix a variety of iOS system issues without data loss. If turning to TunesKit, users can quickly and easily fix their Apple TV keeps turning off. But if your Apple TV is also stuck on Apple logo, recovery mode, black screen, etc., TunesKit will never depress you by giving you an effective solution. Of course, if your iPhone, iPod Touch or iPad are facing some serious problems, TunesKit can also fix your devices. There are other rewards. TunesKit can offer. Users can use TunesKit to exit or enter recovery mode with one click, and downgrade iOS.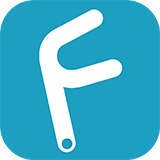 Characteristics of TunesKit iOS System Recovery:
Fix Apple TV keeps turning off with a few clicks
Repair 30+ tvOS/iOS issues at home
100% safe and a high success rate
Easy to use with friendly interface
Try It Free
600,000+ Downloads
Try It Free
600,000+ Downloads
A step-by-step guide:
Next, we will show you how easy you can fix Apple TV keeps if using TunesKIt. The detailed steps will be shown.
Step 1: : Connect your Apple TV to computer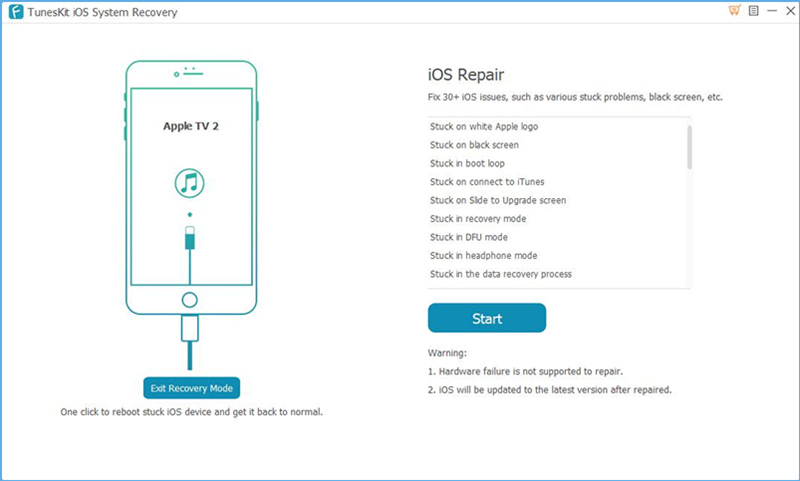 Before, you need to download and install TunesKit on your computer. If downloaded, just open TunesKit and use a USB cord to connect your Apple TV to the computer. Wait for several seconds and then click Start on the right side if TunesKit detects your Apple TV.
Step 2: : Select a mode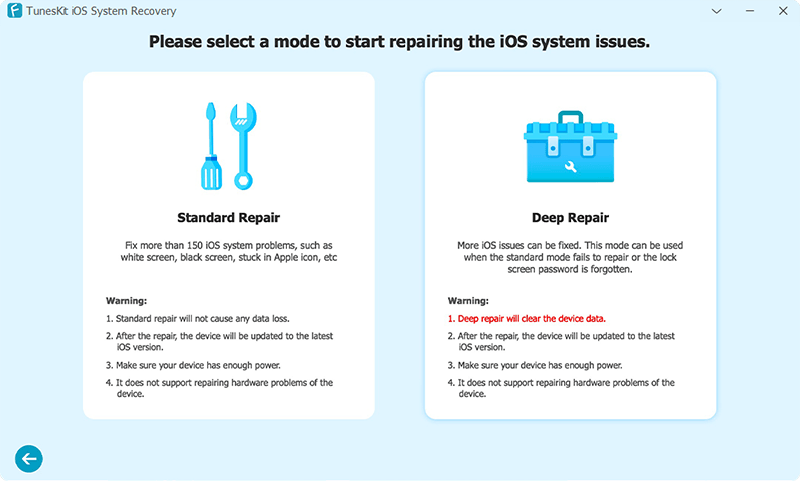 Now, you will see a new interface for you to select a mode from Standard Mode and Advanced Mode. Here, the Standard Mode is recommended, as this method will not cause any data loss and can fix most system issues. If selected, click Next.
Step 3: : Download the firmware package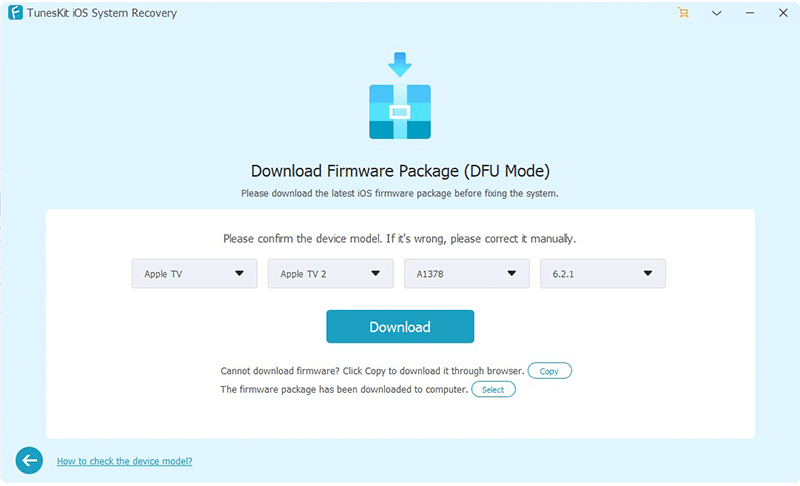 Lastly, what you need to do is to download the firmware package. Before downloading, you can check the device model. If there is an error, you can correct it manually. Then click Download. If the firmware package is downloaded, click Repair to fix your Apple TV.
If you do not want to download the desktop software, feel free to try the following methods one by one.
Fix 2: Unplug Apple TV and Plug it Again
Disconnecting your Apple TV means your Apple TV will power off. When your Apple TV is keeping turning off, this method may be effective. To unplug your Apple TV is simple and just do this below:
First, pull out the power cable from your Apple TV power outlet. Then, wait for several seconds and plug the power cable again to power it on. Next, you can check if Apple TV still keeps turning off.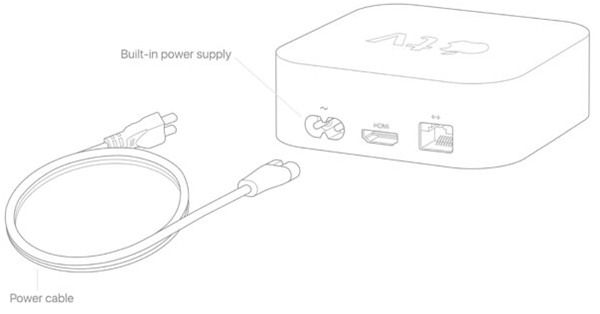 Fix 3: Restart Apple TV
To restart your Apple TV, there are two ways. Choose one way you like and you think suitable.
# By using Siri Remote: press and hold the Menu and Home buttons. When the Apple TV status light blinks rapidly, you can release the buttons.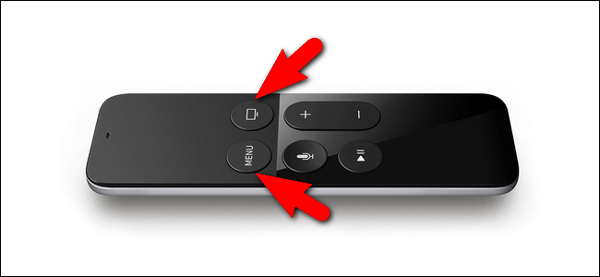 Note: If you are using Apple Remote (3rd generation and earlier), you need to press and hold the Menu and Down buttons.
# By using Settings: If you are using Apple TV 4K or 4th Generation, just open Settings, choose System and then click Restart. But if you are using the 3rd generation and earlier, just open Settings > General > Restart.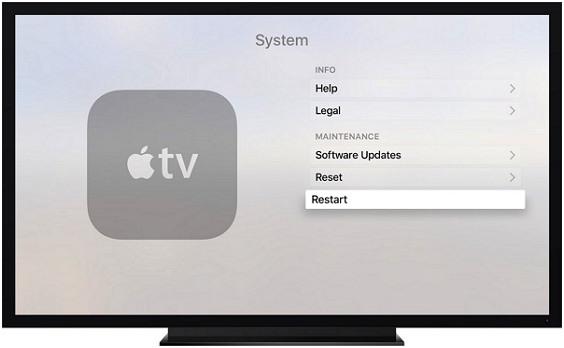 Fix 4: Reset Apple TV
If restarting fails to fix Apple TV keeps turning off, you can try reset your Apple TV. But be careful that this method will erase your settings and accounts on Apple TV.
For Apple TV Apple TV 4k and 4th Generation: You should go to Settings. Choose System and then Reset. Your Apple TV will ask you several times if you want to confirm this reset, if decided, just reset twice. Be careful that do not disconnect your Apple TV when it is resetting.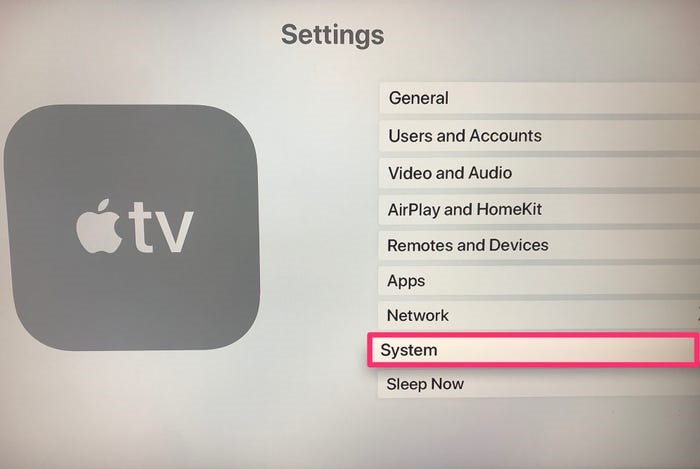 For Apple TV 3rd Generation and older: just go to Settings. Choose General and then Reset.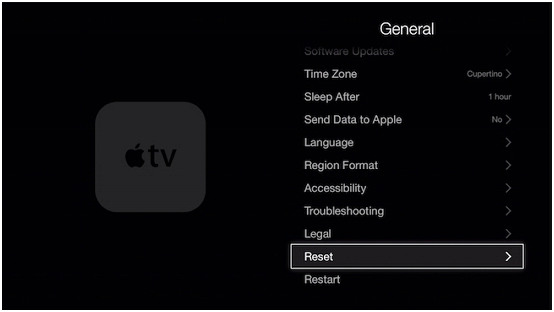 Fix 5: Update Apple TV System
To update your Apple TV OS, just follow this:
• Open Settings;
• Go to System (For 3rd generation or earlier, go to General) > Software Updates, and select Update Software;
• If there is an update, select Download and Install to start downloading. Don't disconnect or unplug your Apple TV before the update completes.
Fix 6: Restore Apple TV via iTunes
Using iTunes means your Apple TV data will lose, so you may need to back up your data in advance. And you need to download the latest version of iTunes on your computer.
• open the latest version of iTunes on your computer;
• Disconnect the power and HDMI cables from Apple TV;
• Plug a USB-C cable into the back of your Apple TV. For Apple TV 2nd or 3rd generation, you should use a Micro-USB cable. Plug the other end of your USB-C or Micro-USB cable into a USB port on your computer;
• Plug the power cable back in (3rd and 4th generation only). If you have a 2nd generation Apple TV, leave it disconnected from the power source;
• Wait for some time to let iTunes recognize Apple TV. If the summary page appears, just select Restore Apple TV;
• After the restore process is completed, you can disconnect the Apple TV from the computer and power it on.

Final Thoughts
Apple TV keeps turning off randomly would be troublesome, but this will not be a permanent issue if using the above-mentioned method. Based on our close study, TunesKit can be the most effective way for most users. Why not give it an opportunity to fix your device at any time or at home?