Effective Ways to Cut and Trim HD Videos and Delete Unwanted Parts
Posted by Adam Gorden on Apr 28, 2022 9:30 PM • Category:
Cut Videos
5 mins read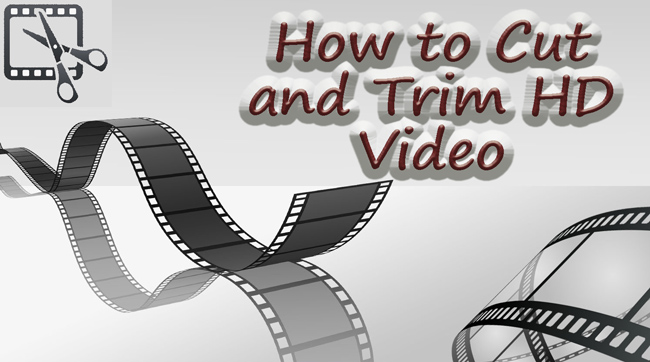 HD video has grown in popularity over the last few years worldwide. As the video market expands, so does the competition. The most crucial aspect of any video is its quality. But, as we all know, if the video resolution reaches 720p or more, it consumes a large amount of memory on our computers or other devices. Additionally, you will require significant memory capacity and storage if you wish to preserve these videos.
You can fix this issue using a video cutter or HD video trimming software, which can cut and trim HD videos and remove unwanted footage by slicing HD video files into numerous short video segments with no quality loss. We have compiled a list of applications that we believe are the best for cutting or trimming HD videos in this article.
Part 1. How to Cut and Trim HD Video and Remove Unwanted Part via TunesKit Video Cutter
TunesKit Video Cutter is an all-in-one HD video trimming solution that can cut HD videos such as MP4, MPEG, AVI, FLV, M4R, and others into small segments and convert the video clips to other popular formats. In addition to being a simple video cutter, it can also be used as a smart video joiner, combining many clips from the same source into a single file with 100% of the original quality preserved.
The best thing about this editor is how simple it is to use. All you have to do is follow the steps below.
How to Cut and Trim HD Video
Step 1

Import Video Files into the TunesKit Video Cutter

After launching the TunesKit Video Cutter, click "Open" or drag the media file into the cutter. It can only add one video file at a time.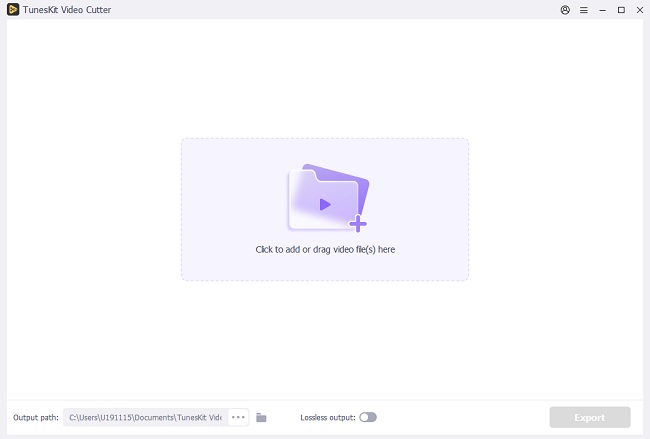 Step 2

Select Segment to be Trimmed

The video file starts playing in the preview as soon as it's imported. Then you have two options for setting the duration of the part you want to split. The easiest way is to use the slider bar to select the segment. The other, more precise method is to set the start and finish times manually.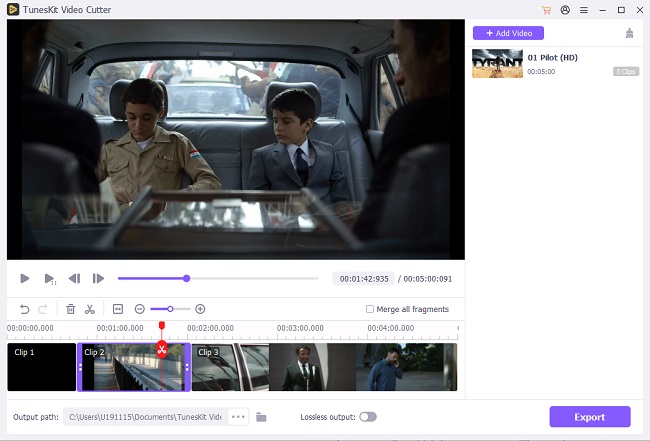 Step 3

Edit and Enhance the Media Before Cutting

The built-in video editor of TunesKit Video Cutter for Windows allows you to modify your HD video clips before cutting them. Click the "edit" symbol in each segment to edit the video. Customize your video by trimming, changing the aspect ratio, brightness, and adding watermarks, subtitles, and other effects.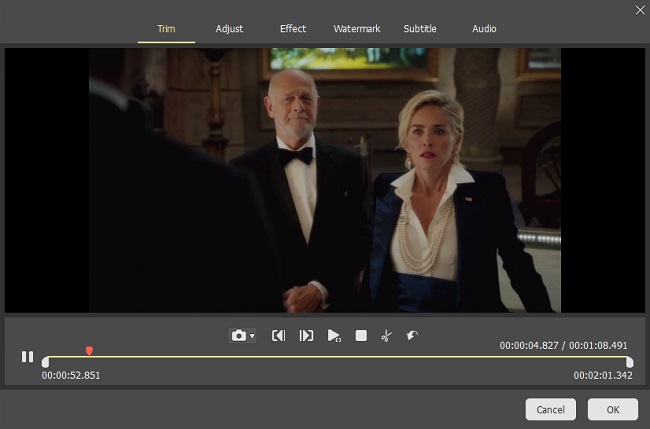 Step 4

Set Output Format

By selecting "Format", you can choose the output format and device. It currently supports hundreds of output types and mobile devices. You can also change the media parameters like codec, size, and bit rate.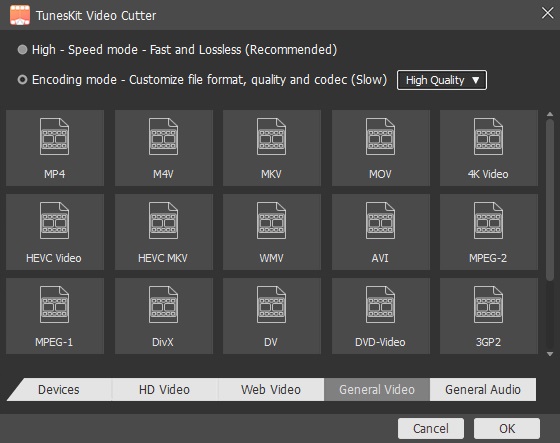 Step 5

Cut Your HD Video File

Finally, click "Start," and TunesKit Video Cutter will start cutting your videos into short pieces 60X faster. Wait till the dividing is finished. Then click the history folder icon to access the selected portions.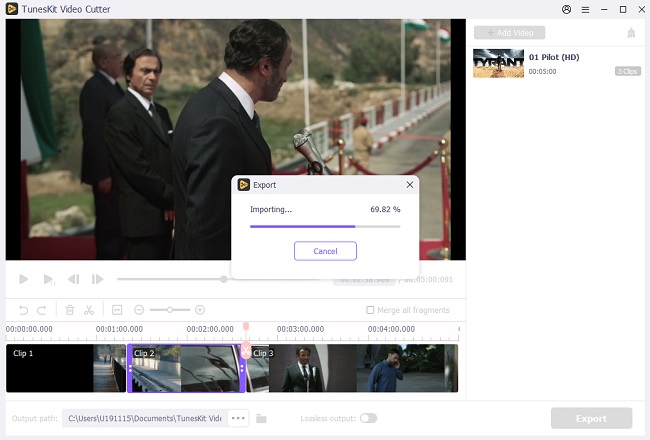 Part 2. How to Trim and Edit HD Video via AceMovi Video Editor
Want to edit, cut or trim a HD video quickly? AceMovi Video Editor is ideal for you. With filters, transitions, titles, and other amazing effects, this video editing program may help you tell stories better. Moreover, the built-in stock library contains countless films, photos, and audio files, allowing for unlimited editing.
Do you want to learn how to use it to trim your HD videos? Follow the steps below!
How to Trim HD Video
Step 1: Drag the HD video file into the main interface.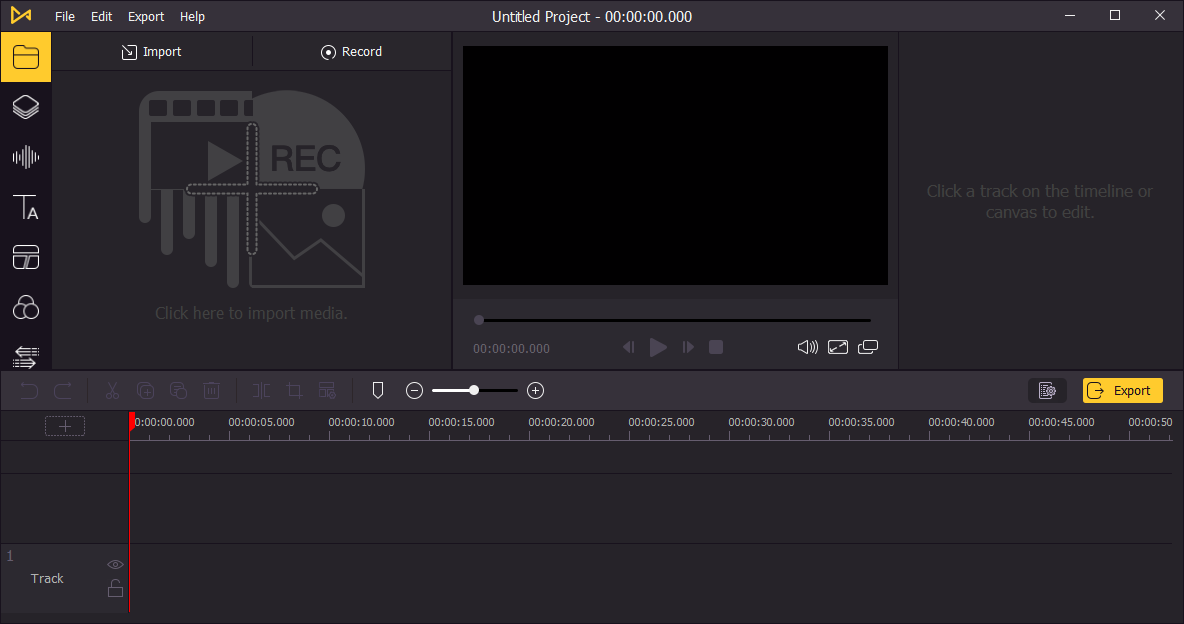 Step 2: Drag the play-head to the unwanted part, click the scissors icon to divide the video. And drag the play-head again to the end of the undesirable part, and click the scissors symbol.
Step 3: Click on the unwanted portion and select the delete symbol to remove the area.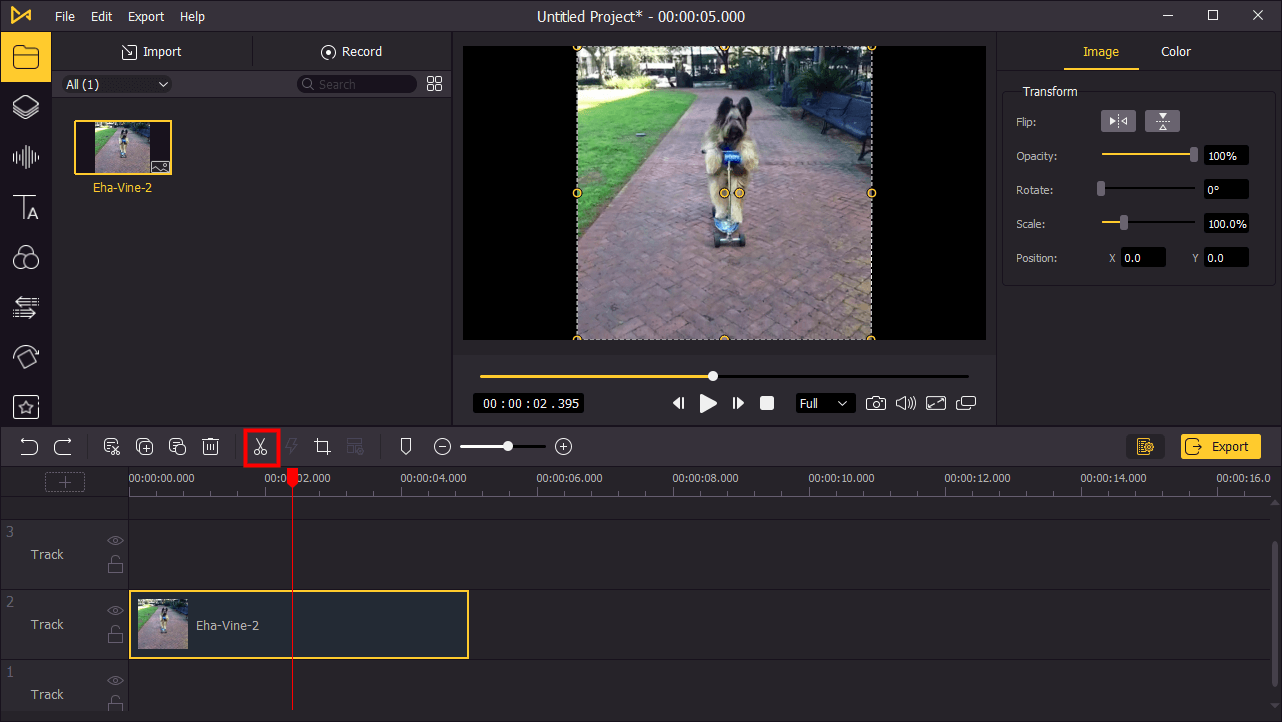 Part 3: Online HD Video Trimmer--Movie Maker Online
The online HD video editor will help you reduce HD video without watermark captions on any device, including PC, Android phones, and iPhones. You'll need a browser and less than a minute to trim your HD video, and you can cut and merge numerous HD video. The best part about this application is all general video editing functions are available online for free and without registration. There is no need to fill out any forms or provide your email address to get started or download the finished HD video. Just follow the steps below.

Step 1

Add a Video File

Use the upload button; now drag and drop the HD video file onto the page.
Step 2

Open the Trimmer

When your HD video is selected and uploaded: Hit the HD video to display the control buttons. Now you can open the editor with the trimmer button.
Step 3

Choose the Part to Trim

Swipe or type in the start and end times to select a segment of the HD video. Use the waveform diagram or the button to play and check the selected fragment.
Step 4

Download the Trimmed HD Video

Click "save", then click the "Make Video" button. Download and publish the finished video.
Part 4. Conclusion
Now you've learned about several applications to help you cut or trim HD videos, such as TunesKit Video Cutter, AceMovi Video Editor, and Movie Maker Online. So it only takes a handful of minutes to tidy up the beginning and conclusion of the HD video or to delete an unwanted part of it. By the way, TunesKit Video Cutter can not only achieve cut and trim HD videos but also add effects or filters to them. It's remarkable how a few basic adjustments can make an HD video appear a lot better—-and attract more viewers.
Download TunesKit Video Cutter:
Download TunesKit AceMovi: