Top 8 Best MP4 Video Cutter in 2022
Posted by Adam Gorden on Jun 20, 2022 11:00 AM • Category:
Cut Videos
5 mins read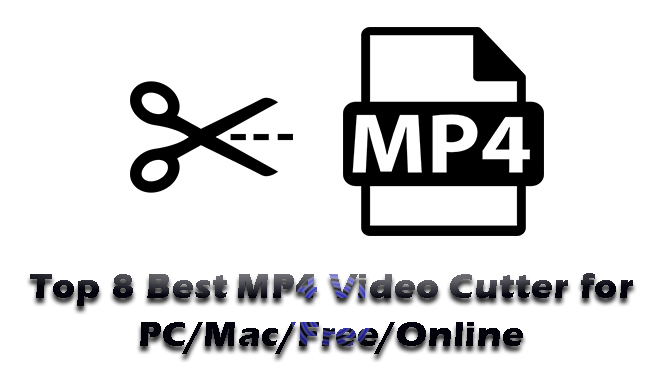 You probably see video clips with excellent editing and unique effects. Have you wondered how these perfectly edited videos are made? The answer is with Best MP4 Video Cutter online and offline. Video cutting software enables users to cut off unwanted pieces of the original video. It's not difficult to find online and offline video cutters for PC and Mac devices. But to choose the best, you must consider some essential factors such as supportive video formats, fast speed, easy-to-use interface, and security risks.
In this article, we have provided you with the eight best MP4 Video Cutter to solve your issue of searching the whole internet. Go through the article and choose the best one for creating a fantastic video.
1. TunesKit Video Cutter
TunesKit Video Cutter is at the top among all the best MP4 video cutters and video joiners. It offers its unique features to users for trimming, customizing, and editing their videos to make them incredible. Its features include a video joiner and supportive video formats like MP3. M4R, MP4, MPEG, AVI, and WMA.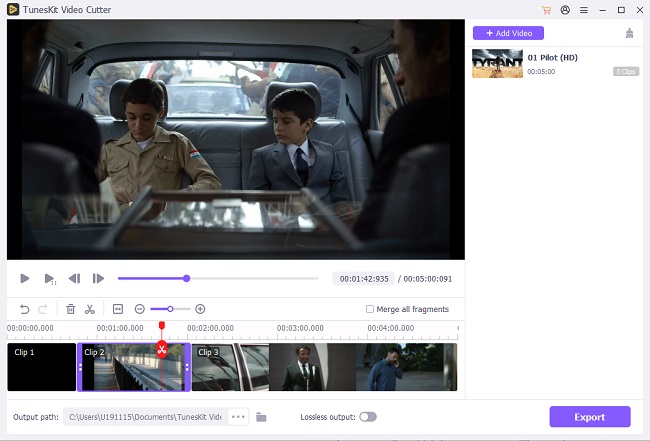 Pros:
• It has an easy-to-use interface
• It offers a super-fast speed of up to 60x for all actions such as trimming and joining
• It creates videos with 100% good quality
• It offers malware-free videos
• It supports many video formats
Cons:
• Its free version does not support all video formats
2. AceMovi
AceMovi is an incredibly easy-to-use MP4 video cutter for Windows 10 and Mac, offering users great features. It has impressive features include a simple interface, high-quality output videos, fast speed, 4K resolution, and video formats like MP4, MPG, M4V, and 3GP. With AceMovi video cutter, users can crop, rotate and cut the video.
Users can also share, export, screen record, and add music and transitions to their videos. Users can use AceMovi Video Cutter on both Mac and Windows devices.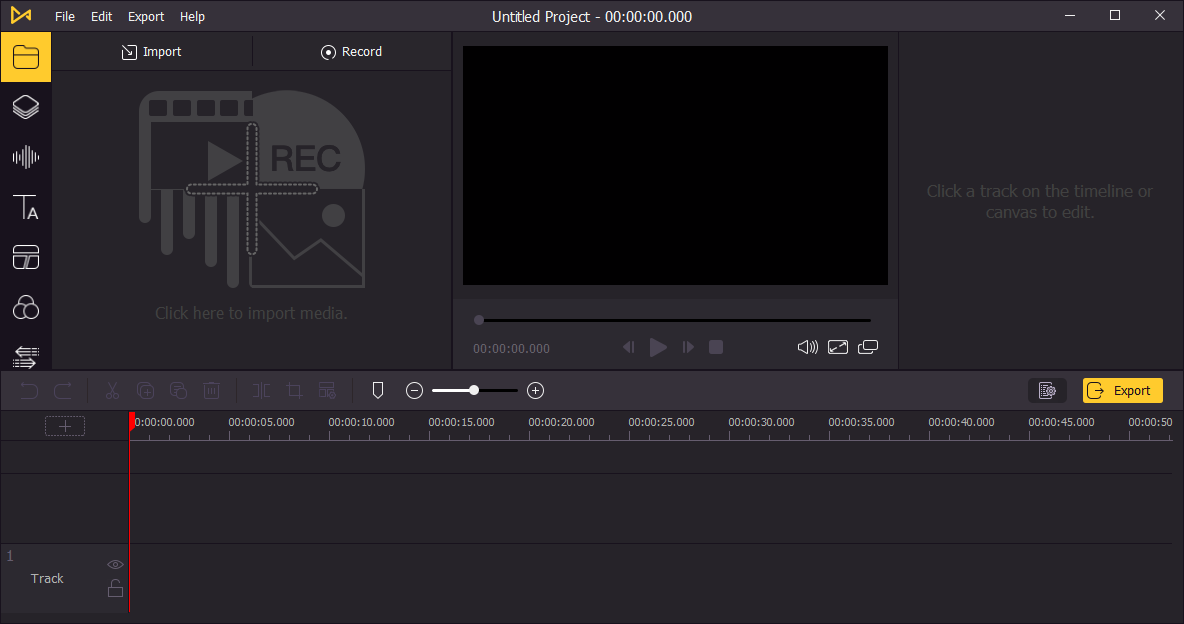 Pros:
• Offer a simple and easy-to-use interface
• Enable users to share the videos on social media such as YouTube, Facebook, and Instagram
• It has effective editing options for both beginners and professional video makers
• Support high-quality output videos
• Users can create several videos at a time
Cons:
• Does not have a Linux Version
3. Camtasia
Camtasia is one of the best MP4 video cutter for PC and Mac that offers users both video editing and screen recording. With Camtasia, users can produce unique and powerful videos for any purpose, including YouTube videos, tutorial videos, and filmmaking.
It offers only a one-time purchase fee; after that, Camtasia will work for you with a lifetime subscription. Also, users can have a 30-day free trial. Moreover, its customer support is outstanding. Its support team of technicians offers 24/7 help for users.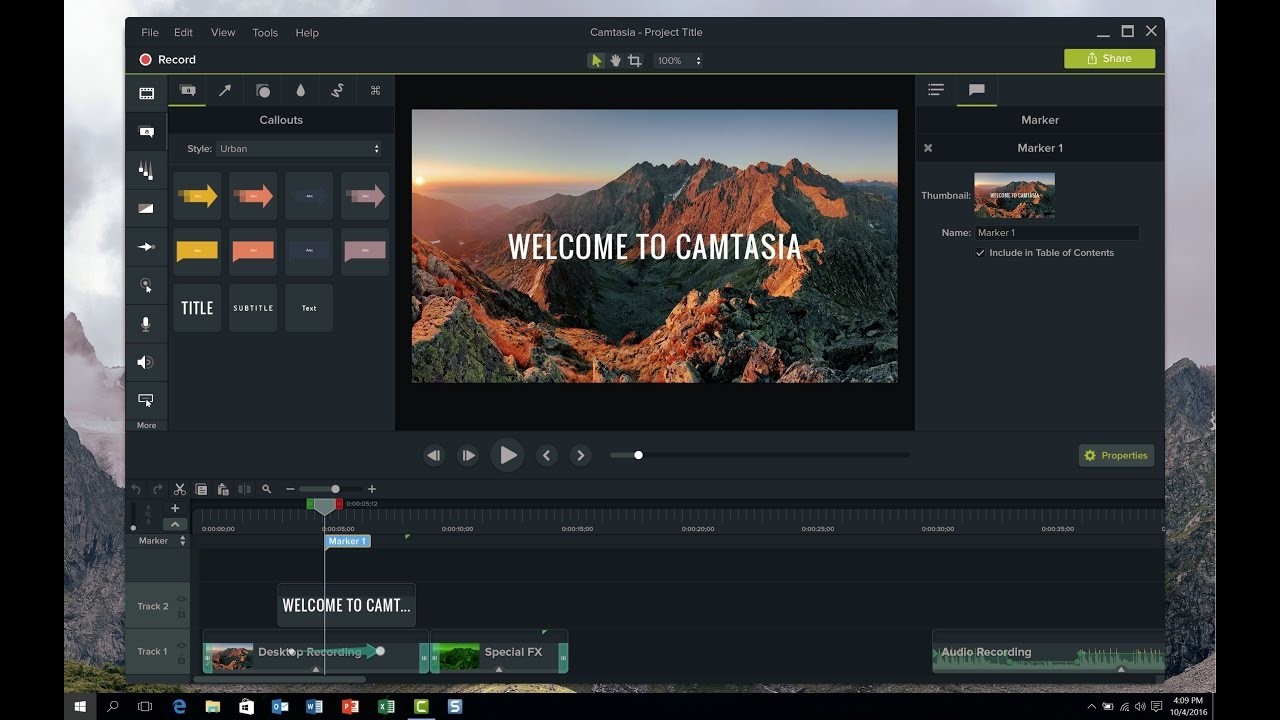 Pros:
• Offer a high-quality video recording
• It is an easy tool for beginners
• Support multiple video output formats
• Allow users to insert links into their videos
Cons:
• The features are not powerful enough
• Users face synchronization issues with audio and video recording
4. iMovie Video Editor
iMovie Video Editor is an excellent MP4 video cutter for users who are fond of creating videos, editing, and recording video clips. It is an amazing tool for Mac users to create a storytelling movie. Users can create unique videos on memories and special moments and share them with their friends and family.
iMovie provides multiple themes and templates for users to customize their videos uniquely. But with all the amazing features, it also has some cons.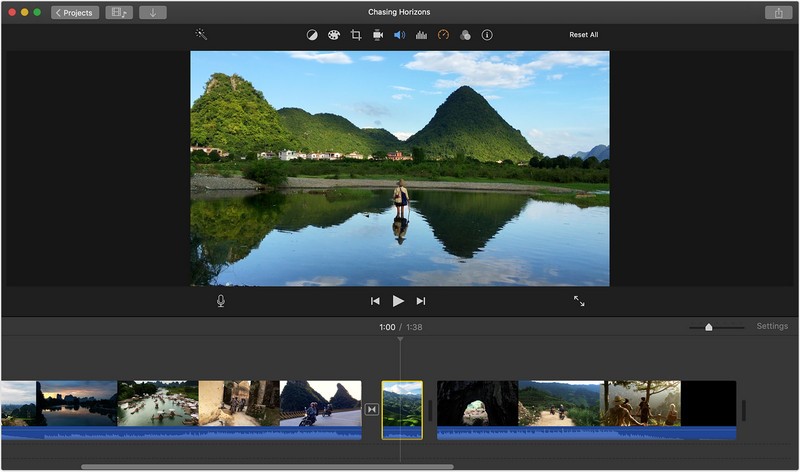 Pros:
• With a user-friendly interface
• No need to have any technical knowledge
• Offers multiple editing and customizing effects. Users can easily share videos with others on different social media platforms
Cons:
• It takes up too much space of about 1 GB
• It only supports small-size videos. It's hard to import MP4 files
5. Weeny Free Video Cutter
Weeny Free MP4 Video Cutter for PC offers options for trimming, splitting, editing, and customizing. Users can use the video cutter to create unique and valuable videos. It supports video formats like MP4, AVI, WMV, and 3GP. Users of Windows 10 can only use this MP4 video cutter. Users with Mac and Linux devices cannot use this software.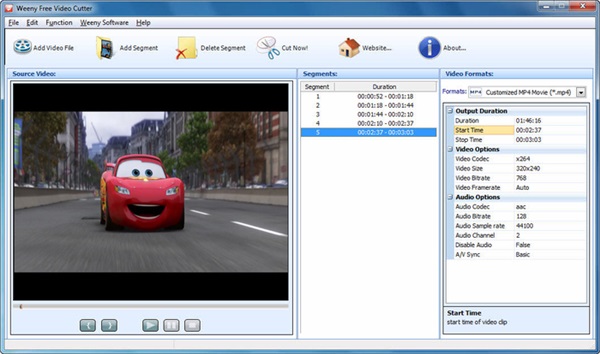 Pros:
• It has a fast installing and downloading process
• It offers easy conversion to other formats
• Users can easily separate audio from video files
Cons:
• It is not an advanced tool for professional users
• It does not support Mac and Linux devices
6. Clideo
Clideo is another MP4 video cutter online that enables users to trim, edit and customize their videos. It offers screen recording, slideshows, multiple effects, and transitions to create incredible videos. Plus, it supports video formats like MPG, MOV, AVI, MP4, and VOB, and provides an easy-to-use interface with secure and high-quality video output.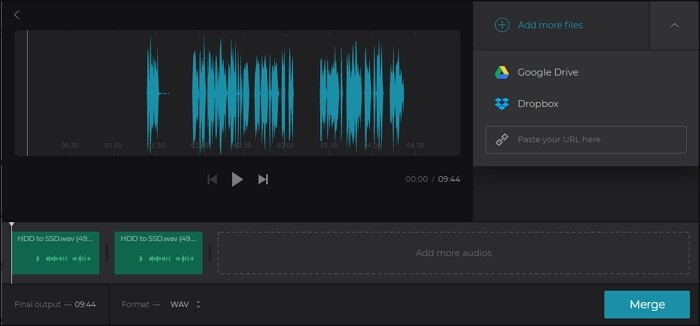 Pros:
• Offers free of cost and without installation
• It provides options for adding multiple soundtracks and music from your library
• It enables users to insert links in the videos
• It has a 4K resolution
Cons:
• Sometimes, inserted links stuck with the video
• Only support AVI, MOV, and MP4 videos for cutting
7. Video Trimmer
Video Trimmer is another MP4 video cutter online tool. Users can produce creative videos with Video Trimmer by using its features. Video Trimmer supports all video formats and provides high-quality videos. With Video Trimmer, users can trim, crop, rotate and edit videos with a simple interface.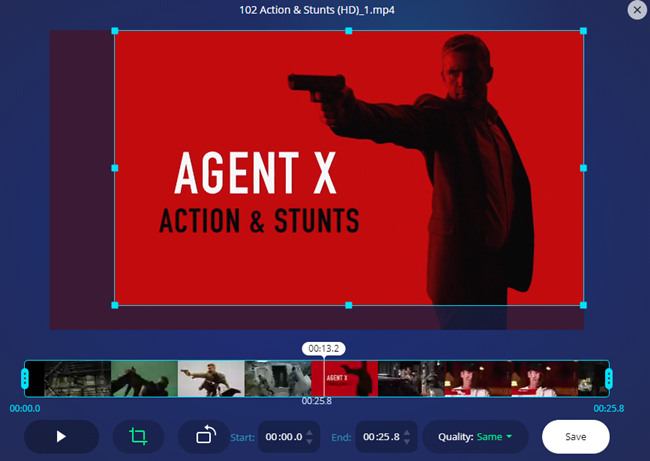 Pros:
• It is online software, so there is no need for any installation
• It supports almost all video formats
• It has an easy-to-use interface
• It supports files of 4GB size
Cons:
• Online websites cannot offer secure output. Big files can affect the effects.
8. Videotang
The next mp4 video cutter online program is called Videotang. It provides options like cutting, rotating, flipping, resizing, cropping, converting, and compressing videos. Users who don't want to download or install software on their devices can use Videotang to create amazing videos. It supports video output formats like WEBM, MP4, 3GP, AVI, WMV, ASF, FLV, and MKV.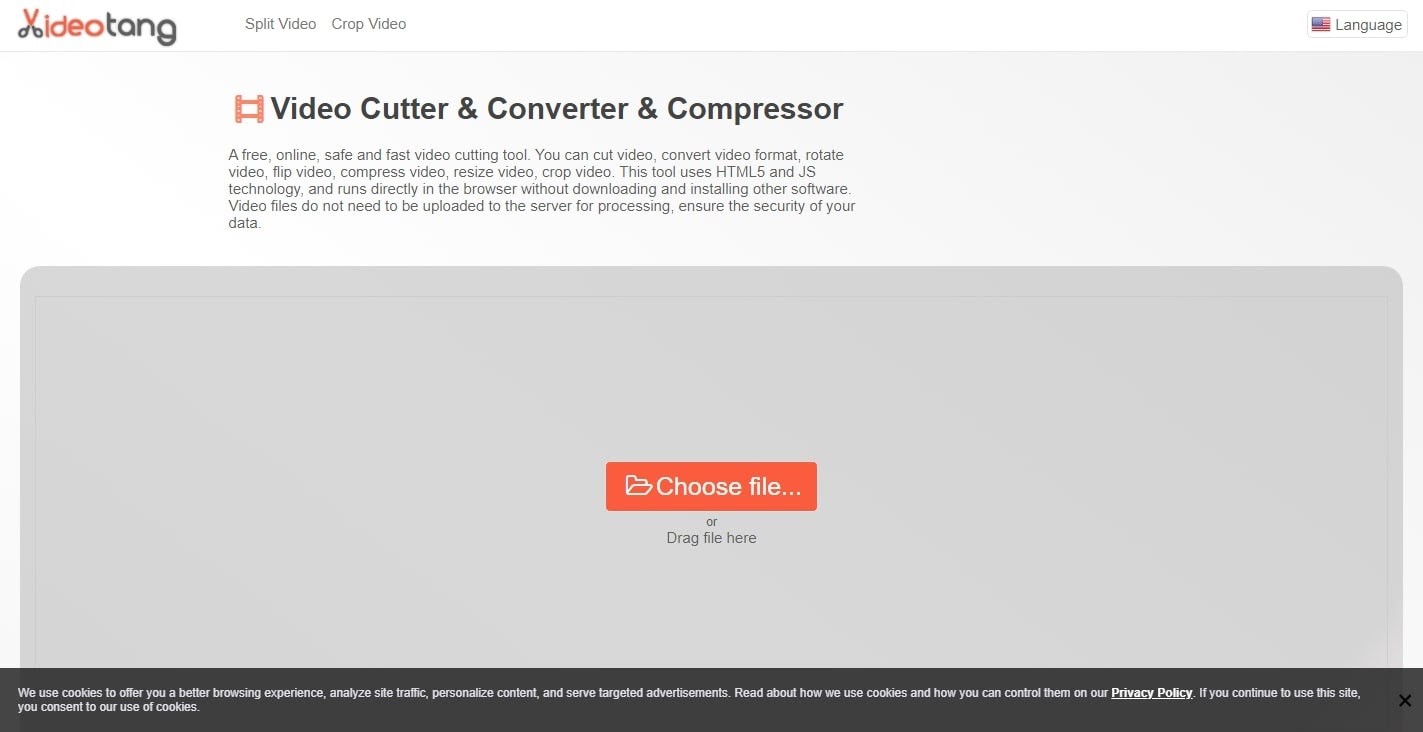 Pros:
• Supports almost all video formats
• Users can easily create videos by opening the browser
Cons:
• It lacks many editing features
Conclusion
With massive development in the world of technology, the evaluation to choose the best MP4 video cutter is complex. To provide you with ease, we have present you with the top 8 best video cutters and editing software above. Try these tools and produce video masterpieces.