Top 6 Free MP3 Music Cutter for Windows/Mac
Posted by Nick Orin on May 21, 2018 11:21:13 AM • Category:
Cut Videos
4 mins read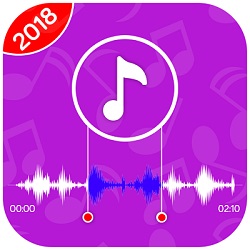 A while back, we discussed the top 5 free video cutter online that can help you to cut any video file into small segments on PC. But what if you are music lovers who need to cut MP3 audio files instead? For instance, you may want to extract the best part of a specific song as the ringtone of your phone. Or you need to cut out the intros and outros of the tracks for a music project. No matter what you do, an easy-to-use MP3 cutter will be of great assistance to cut and edit the audio for you based on your requests.
Luckily, many free MP3 music cutters out there in the market would meet your needs. To save your time and effort, here we are listing the top 6 free MP3 cutter, including online MP3 music cutter, that can let you split, join and edit any MP3 audio track easily with high quality on both Mac and Windows.
#1. MixPad (Mac/Windows)
As the name suggests, MixPad is a free multi-track mixing app for Mac and PC mainly designed to merge multiple audio tracks into a new file. But in addition to that, it can also be used as a MP3 splitter to cut MP3 files into several pieces in a few clicks. Further more, you can use it to record and edit any audio as well. It's a complete audio cutter and manager to trim, join, record, and edit audios in one place.
To trim the MP3 music file with MixPad on your computer, simply load the MP3, move the vertical selector line over the clip to starting point of the section that you want to cut and then click Split. Repeat this for another section at the end point. Remove the unwanted clips and go to File> Export Clip> as an MP3 to save the MP3 cuts.
#2. mp3DirectCut (Windows)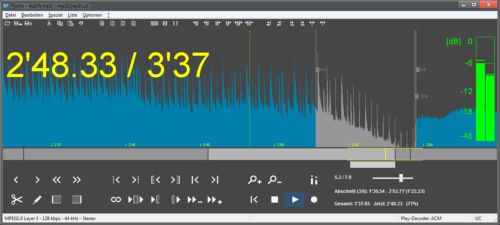 If you are looking for a lossless MP3 cutter that can preserve original quality while cutting the audio, mp3DirectCut could be your perfect choice. As a free and extensive audio editor and recorder for encoded MP3, this smart tool can directly split or crop the MP3 track without re-encoding the file. The built-in audio recorder and editor of mp3DirectCut also allow you to record MP3 songs, change volume on MP3, and more.
#3. Mp3splt (Mac/Windows)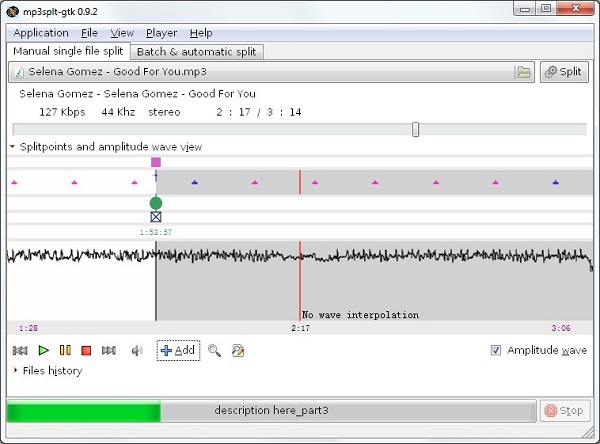 Similar to mp3DirectCut, Mp3splt can also cut the MP3 files without decoding or recompressing the original songs. It's a free open-source MP3 splitter for Linux, Mac OSX, and Microsoft Windows. With Mp3splt, you can easily split a single or multiple MP3 or OGG files as well as an entire album as you like.
To cut the MP3, simply open up the file in Mp3splt and then select the splitting method according to your needs. Then set the split points manually, tell the software to divide the MP3 file via silence breaks between tracks, use a cue file or search an online CD database for information about the album.
#4. Free MP3 Cutter Joiner (Mac/Windows)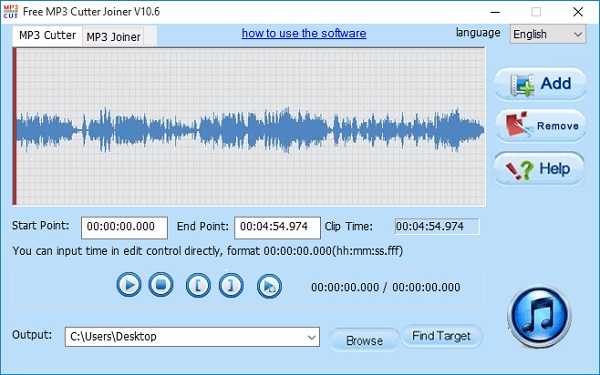 Free MP3 Cutter Joiner is an lightweight MP3 audio trimmer and merger that enables you to cut and merge MP3s without losing any quality. It's a precise MP3 music cutter and editor, letting you cut the audios within one millisecond. It could be very useful if you are seeking for the dedicated MP3 tool to make ringtones.
To cut MP3 files with this freeware, just go to the MP3 Cutter tab, add the specific MP3 file, select start and end points, then cut.
#5. Free MP3 Cutter and Editor (Windows)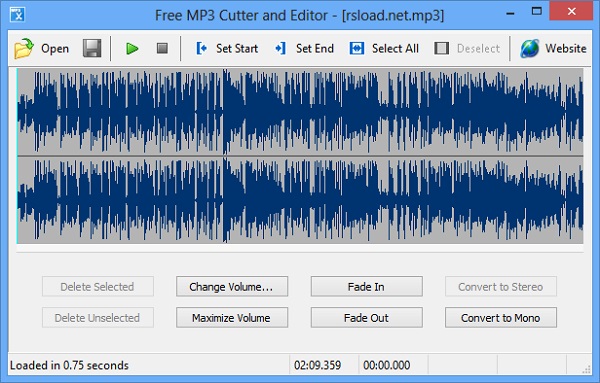 Free MP3 Cutter and Editor features a straightforward GUI so that anyone can handle it with ease. It's an extremely simple and handy Windows software for cutting and editing MP3 and WAV audio tracks. It's highly recommended if you are inexperienced beginner.
To cut/edit MP3 with this free tool, simply add the file, define start and end points, edit the audio with editing commands, then cut and save the track. Done.
#6. Mp3cut.net - Online MP3 Cutter

Mp3cut.net is a website where you can cut MP3 songs online or extract audio tracks from video. Developed by 123Apps, this online MP3 cutter can be used to cut MP3 and 300 other audio formats right in your browser. With this app, you don't need to install actual audio cutter on your computer. The whole process will be accomplished online. Just upload a file, cut the section you want, and then save it to your hard drive.
You May Also Like - TunesKit Media Cutter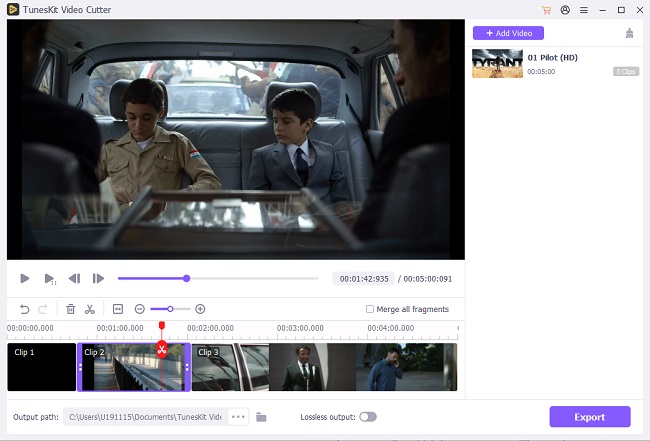 Before you're getting those free MP3 cutters, it's important to think through the potential costs or risks involved in those freeware. One big problem of those open-source tools is that you may lack professional support for technical issues as most free software come without a support package. In this case, you are highly suggested to switch to some shareware from trusted providers, such as TunesKit MP3 Cutter.
As an all-round media cutting tool, TunesKit MP3 Cutter can not only trim MP3 audio files into small sections with lossless quality, but also merge and edit the parts of the MP3 files as well as videos flexibly. Once trimmed, you can save the cuts to any popular format and mobile device such as MP4, AVI, MPG, MPEG, 3GP, MKV, WMV, ASF, VRO, MP3, AAC, AC3, OGG, APE, Apple iPhone, Samsung Galaxy, game consoles, smart TV, and so forth.
To cut your MP3 with TunesKit, you can download the free trial version as below or follow this guide here: How to Cut MP3 Audio with No Quality Loss.