Can I Upload DVD to Instagram?
Posted by Adam Gorden on Sep 22, 2020 5:36 PM • Category:
Convert Videos
4 mins read

Instagram is mostly used to share pretty pictures and photos with our friends and followers and get so popular among youngsters for this feature. Apart from pictures, it allows users to post videos on it, too. Many Instagram users would like to post videos on Instagram to share and get more followers. Among them, some DVD owners wonder that can they upload DVD to Instagram? Unfortunately, they fail because of the limitations of Instagram for videos uploaded by users. Instagram only allows some short videos, while most DVDs are long. Besides, the format of videos posted on Instagram is limited and DVD format is not supported by Instagram.
So, you can share DVD on Instagram only if you solve these two problems: how to cut the long DVD to small clips; how to convert DVD to formats Instagram admits. Don't feel frustrated if you do not know how to do! These two questions will be answered in this article.
Part 1. Video Requirements of Instagram
Before we answer the two questions above, you must know what kind of videos Instagram admits first to post DVD on Instagram. Since Instagram has different requirements for different video categories, we just list the requirement of video stories here as an example. You can go to Instagram and get more information about others.
1. Minimum dimensions are 600 x 1067 and the recommended dimensions are 1080 x 1920.
2. Instagram Stories requires 9:16 for aspect ratio.
3. File size cannot be larger than 4GB.
4. Recommended video formats are MP4 and MOV.
5. The length limit of Instagram Stories video is 15 seconds.
You already know the specific restriction of Instagram video. Next, we will talk about the answer to two questions brought out at the beginning.
Part 2. Use an All-in-One Tool to Solve
It looks like two huge challenges to solve these two problems. The truth is that you can use one tool and solve them at one time. You just need this all-in-one tool, that is, a DVD ripper. What is a DVD ripper? This is a kind of software created to help people rip DVD to other formats to store or play at other devices. To share your DVD on Instagram, you need rip DVD to Instagram and also divide them into small clips. It is much more convenient if one software has these two functions. Some superior DVD rippers like TunesKit do.
TunesKit DVD Ripper can convert DVD or other videos to over 250 kinds of formats including MP4 and MOV required by Instagram. If your DVD is not homemade, you need to decode them and this tool provides this service for you, too. Once you rip DVD to common formats, you can play the output video on 68+devices like Apple, Samsung, Huawei, and countless apps, like YouTube, Vimeo, Facebook, and others. We know that you do not want any quality loss from your DVD. This software can rip your DVD to Instagram without quality loss. You can also split your DVD videos into many smaller clips or add special effects with TunesKit. If you want to have a try, you need to download and install this DVD ripper first.
Part 3. A User Guide to Rip DVD to Instagram
Here are 4 steps to rip and edit the DVD to meet the requirements of Instagram.
Step 1

Launch TunesKit and Add DVDs

First of all, insert your DVD into the DVD driver of the computer. Let the computer recognize it. Open TunesKit. Click the button signed by a red rectangle. A pop-up will appear. Add DVD files there.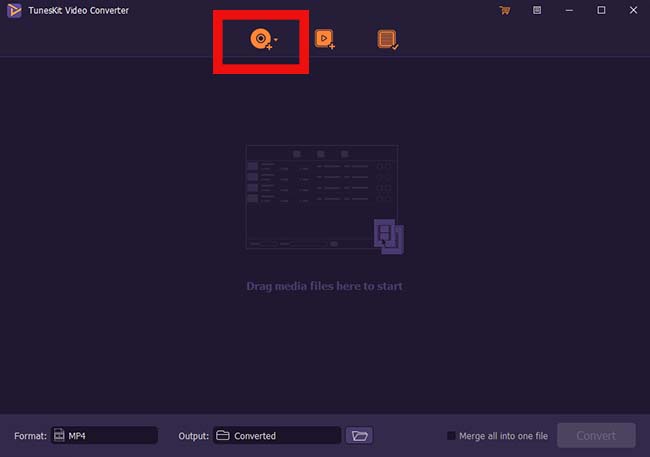 Step 2

Edit DVD Video

You should split your DVD to small ones due to the requirements for length of video of Instagram. Click the Edit button

to open the editing page. Click the Trim button to use the trim function. Drag the two white icons at the two ends of timeline to let the software know the part you want. Click the red scissors to get it. Tap the OK button.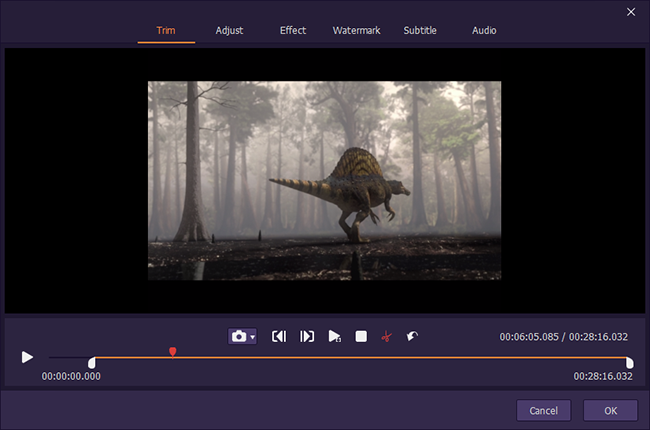 Step 3

Set Target Format

Now, start to pick the target format. To convert DVD to Instagram, you need to choose the MP4 or MOV format. Find out the Format button at the bottom of this interface. Click this button and choose the Encoding mode under which you can decide the format, quality, and codec of your videos. Choose the General Video button, the MP4 button and the OK button successively.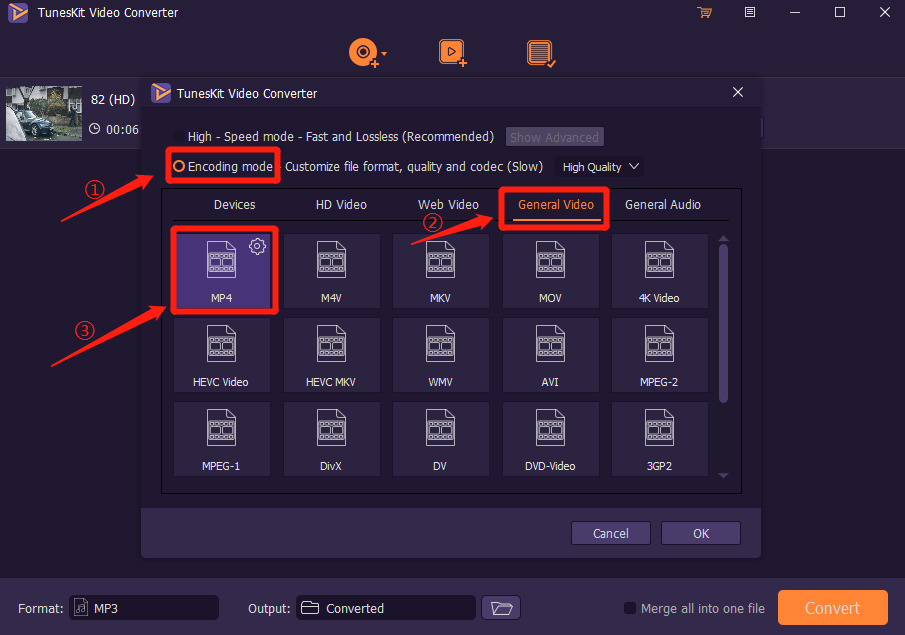 Step 4

Begin to Rip DVD to Instagram

Click the Convert button and wait. Then just click the Converted button which is the third button on the top of this page. You will find the converted DVD video here.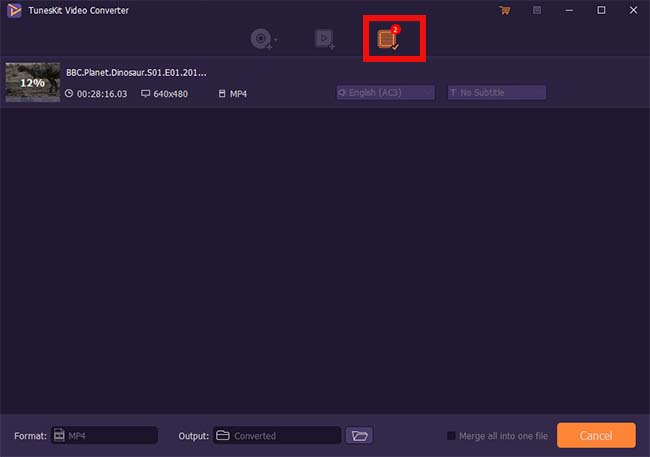 .
It seems difficult to upload DVD to Instagram. But it becomes as easy as ABC with the assistance of TunesKit DVD Ripper. If you own this software, converting DVD or videos to any format or device will never be a challenge. After the conversion, the fine quality of DVD will be perfectly preserved. Download and try for free and you can tell your feelings at the Comment.