Can't Convert DVD to Facebook? Solved!
Posted by Adam Gorden on Sep 8, 2020 5:12 PM • Category:
Convert Videos
4 mins read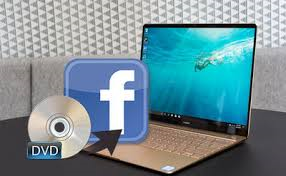 As it is known to us all, Facebook is one of the most popular social media in the world. In 2020, the number of Facebook users all over the world surprisingly reaches 1.69 billion. That means nearly 25% of the total population of the earth use Facebook. On Facebook, except for pictures and words, users can also post videos. It supports many formats including MP4, WMV, AVI, MOV, ASF, and others. Although it cannot support videos larger than 1024 megabytes and more than 20 minutes, there are multiple people who would like to upload their videos to Facebook to share with their friends. DVD lovers are no exception as well.
Nevertheless, unlike MP4 videos, you cannot upload DVD to Facebook directly. Why? Most DVDs are protected by copyright and the format is not supported by Facebook. Most DVDs are too large for Facebook, too. Thus, we need a tool to decode DVD, split DVD to small pieces, and convert DVD to formats Facebook supports. These two tools below can help you convert DVD to Facebook, meeting all your needs about DVD to Facebook.
Part 1. Rip DVD with Lossless Quality
The first DVD to Facebook ripper we would like to recommend is TunesKit DVD Ripper. TunesKit DVD Ripper is able to convert DVD or other videos to 250 + formats, which certainly contains the formats Facebook needs like MP4, WMV, MOV, ASF. It can support 68+ devices such as iPhone, Samsung TV, iPad, and popular apps like YouTube, Vimeo, Facebook, and others. Its conversion speed is 60 times faster than other ordinary converters. And there is no quality loss from the conversion. Another function you need to put DVD on Facebook is to split videos into small pieces, and TunesKit can do it, too.
Main features:
1. Rip DVD to play on Facebook and other apps with 60X faster speed
2. Decode DVD without quality loss
3. Convert DVD or other videos to 250+formats
4. Edit videos or DVD
5. Clear interface and easy operation
Don't know how easy it is? You can rip DVD to Facebook by only 4 steps.
Step 1

Open TunesKit DVD Ripper and Add DVD

Input your DVD into computer with the DVD drive and wait until your computer recognizes it. When you are waiting you can use the double-click to open TunesKit. When it is open, you will find three icons on the first page. Now your computer must find the DVD. So just select the first icon to load DVD into this software from your computer.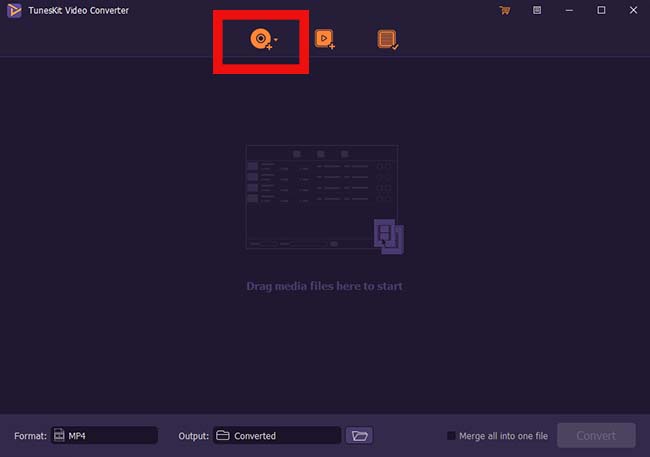 Step 2

Choose the Target Format

Tap the Format button and you will see all the formats are divided into different groups, like Devices, HD Video, Web Video, General Video, and General Audio. You need to choose the Web Video button and click Facebook. At last, tap the OK button to confirm.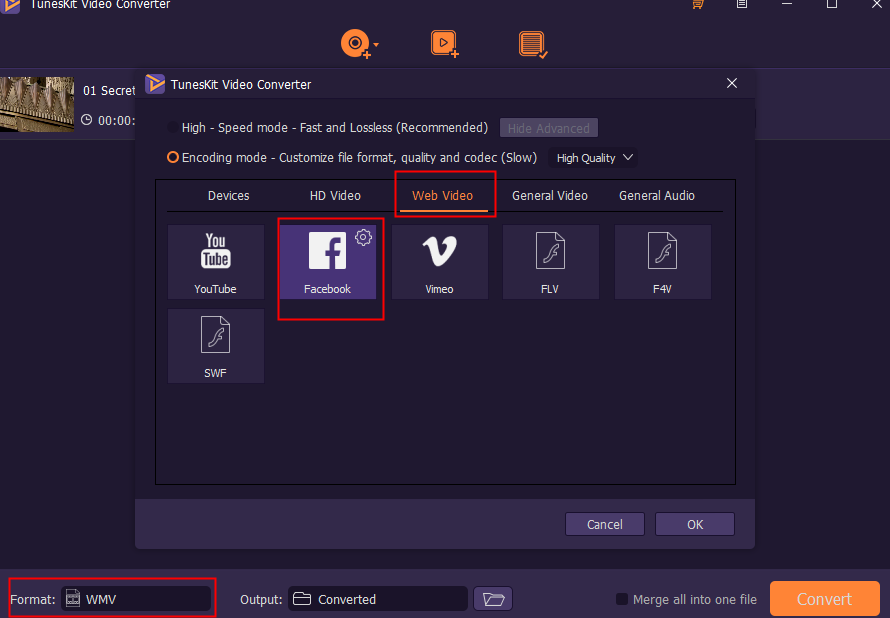 Step 3

Edit the DVD

Since Facebook cannot support large videos, you need to split your DVD to small pieces that meet Facebook's requirement. Click the Edit button to enter the Edit Mode.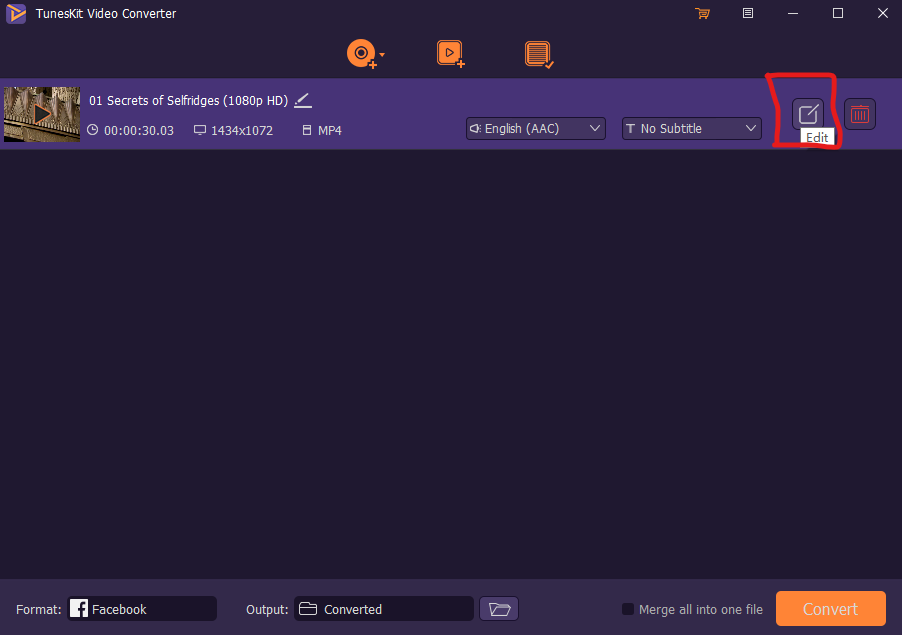 Choose the first page, Trim, to cut the DVD. You can drag the two white icons that marked by the red rectangle and make the part between them is what you want. Click the red scissors. Then you can get what you want. The other 5 functions are useful and you can try them. Do not forget the OK button when you want to get to the next step.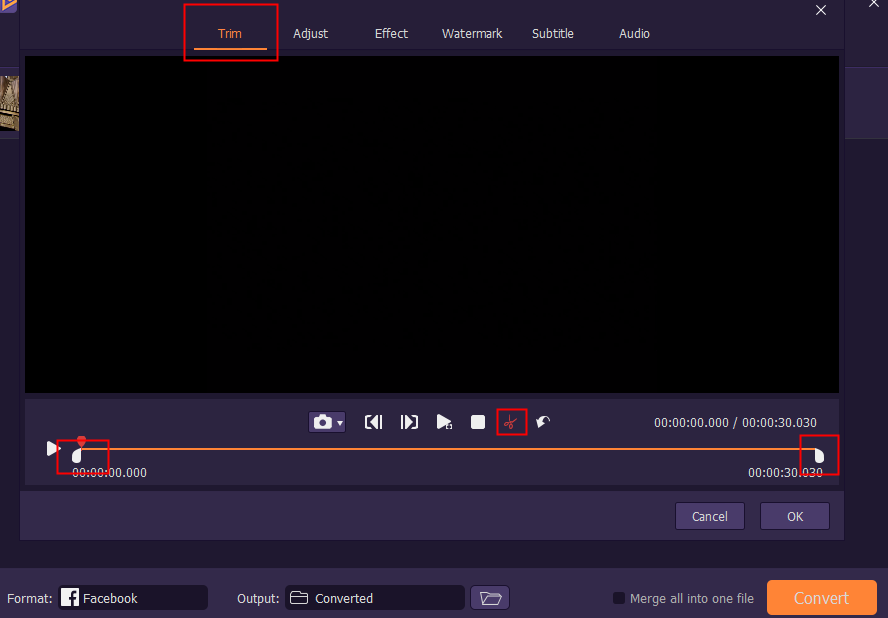 Step 4

Click the Convert Button

Click the Convert button. Wait for a while, use the Converted button which is the third button of top of this interface and find out your converted DVD videos. Now you get the converted DVD videos and you can upload your DVD to Facebook directly.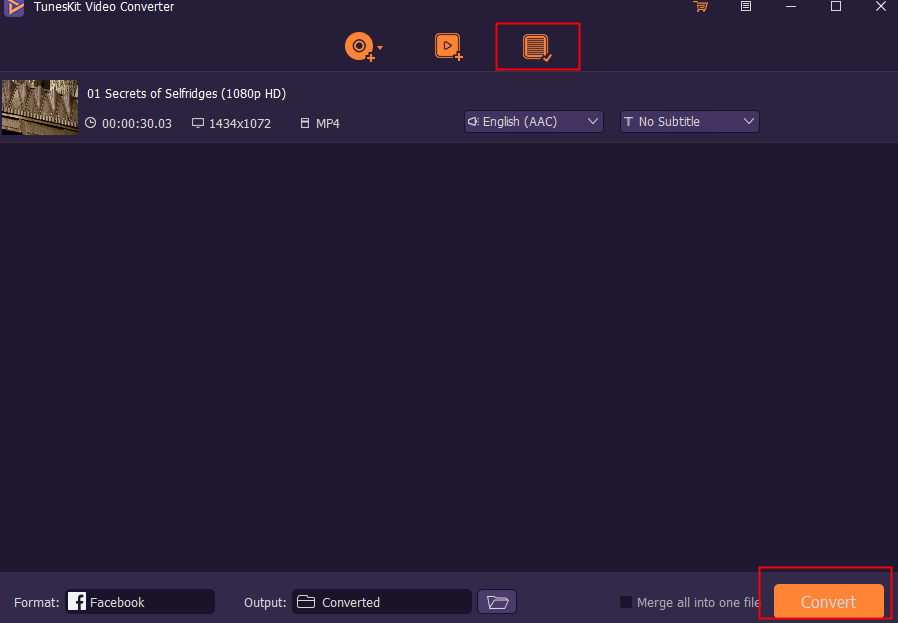 Part 2. Upload DVD to Facebook Using Handbrake
Handbrake is a famous video converter. This converter can convert DVD and other videos to MP4 or MKV, which are supported by Facebook, so you can use it to convert DVD to Facebook. It supports Windows, Mac, Linux, and the like. But it cannot rip the commercial DVDs which are protected unless you have some disc decrypting plugins.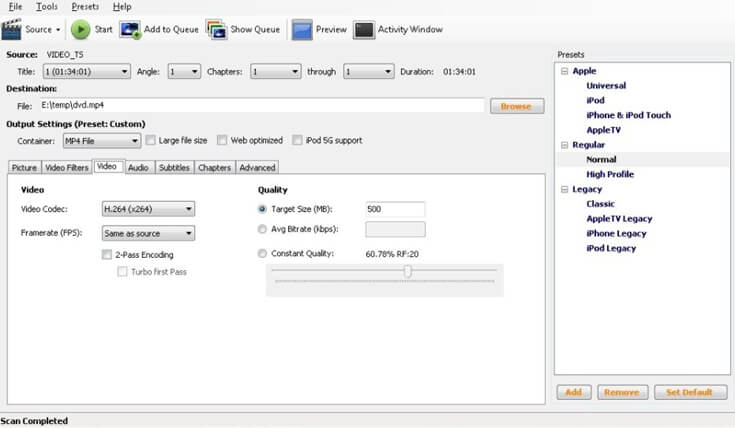 Main features:
1. Convert video from nearly any format
2. Free and Open Source
3. Multi-Platform (Windows, Mac and Linux)
Cons:
1. The limited output formats (MP4 or MKV)
2. Cannot rip protected DVD without special plugins
3. Cannot edit videos
Here are 4 steps to Convert DVD to Facebook with Handbrake
Step 1 Get your DVD ready on your computer and install Handbrake.
Step 2 Open this program and click the Source and the File button to load your DVD.
Step 3 Choose the MP4 at the Format box.
Step 4 Finally, click the Start button.
When you get the converted DVD videos, use other software to split it to small clips and upload it to Facebook.
The Bottom Line
The question of how to convert DVD to Facebook really disturbs many DVD enthusiasts. But today there are two good solutions provided for you to solve it. Use TunesKit or Handbrake to rip DVD and upload DVD to Facebook easily. These two software are both useful, while there are still some differences. For example, TunesKit can decrypt and convert any DVD or videos freely and can output 250+formats. But Handbrake cannot rip protected DVD without special plugins and can output MP4 or MKV only. After reading this passage, which do you think is the best DVD ripper? Share your idea at the Comment!

Key Features of TunesKit DVD Ripper:
Rip a DVD to Facebook or other apps easily
Convert DVD or videos without quality loss
Edit DVDs with built-in video editor
Convert over 250+ videos and audios
Easy of use with clear navigations
Try It Free
600,000+ Downloads
Try It Free
600,000+ Downloads