[DVD to SWF] How to Convert DVD to SWF Efficiently
Posted by Adam Gorden on Oct 28, 2020 4:59 PM • Category:
Convert Videos
4 mins read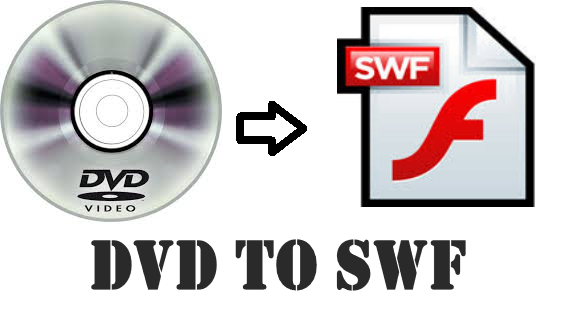 Q: Hi! I want to rip my DVD to SWF format for the need of work. I try to search for some DVD rippers on the internet. But I cannot find one that satisfies my need. I want a ripper which can rip DVD files to SWF. If it supports more formats, that will be better.
You may own some precious DVDs at home. Mostly, you probably play them with a DVD player. However, for some reason, you might need to rip them to other formats. For example, when you need to have a long trip, you can rip DVD to MP4 to play them on your phone to kill time; If you want to play your DVD video on web players or browsers, you need to convert them to SWF.
Notwithstanding, it is not easy for most people to finish this task. Why? Most commercial DVDs are protected by the copyright. You need to remove it except for change the format of your DVD video. Confused? Don't worry, we will offer a complete guide for you to convert DVD to SWF.
1. What is SWF
SWF, whose full name is ShockWave Flash, is an Adobe Flash file format. It was developed by FutureWave Software. Later, it was given to Macromedia, and Adobe owns it now. SWF can be used for multimedia, vector graphics, and ActionScript. And some people like to play and enjoy videos in SWF with browsers or Flash players.
2.What Do You Need to Rip DVD to SWF
There is a tool that can help you. Once you own it, you can change your DVD to SWF with only several clicks. It is called DVD ripper. Some of you might hear of this. People usually use DVD ripper to rip their DVD to various formats or devices.
3. The Best DVD to SWF Converter
Not all the DVD rippers you find on the internet can satisfy your need. If you are not familiar with them, do not buy one without thinking twice. Most of them have a trial version with some restrictions. You can download the trial version to have a try.
Or you can just use TunesKit Video Converter, which can be the best one you can find to rip DVD to SWF. This tool supports surprisingly 250+ formats, which means that you can convert DVD or any video to HD WMV, HD MOV, ASF, MOV, M4V, MP4, and others. During daily life, we may usually need to convert videos or audios to other formats. And this tool can always give a hand to you.
Besides, TunesKit Video Converter can convert DVD or any videos to 68+ devices, containing phones or tablets from Apple, Samsung, Huawei, and other devices like Game Consoles, Smart TV. The conversion will not cause damage to the quality of the DVD video.
4. How to Rip DVD to SWF Efficiently
Can't wait to know how to use this DVD ripper? There are only 3 steps. You can download and install TunesKit now and operate following the instructions below.
Step 1

Open TunesKit and Load DVD

An important thing you need to do before you start to launch this software is inputting your DVD into the computer with the DVD drive. Then you need to open TunesKit. You will find three icons on the top of this page. Select the first one which looks like a DVD disc to load DVD. Alternatively, you can drag the DVD files to the range of this software to load DVD files.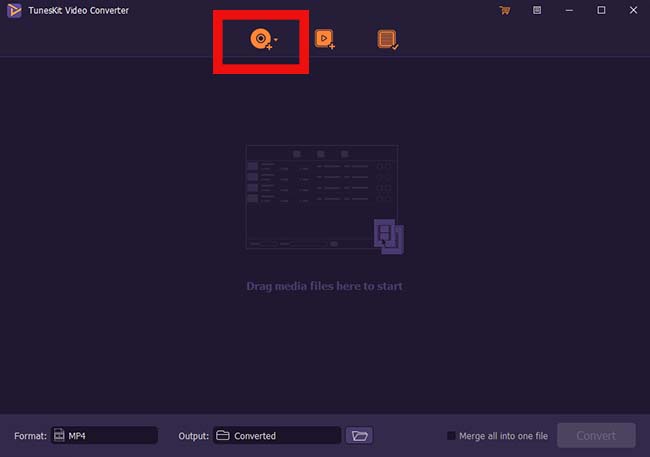 Step 2

Choose the Target Format

The second step is to choose the format you need. Click the Format button marked by a red rectangle and you will see all the formats this DVD to SWF Converter supports. Tap the Encoding Mode. As this picture shows, this mode allows you to customize the format, quality, and codec of your DVD file. Click the SWF button after you choose the Web Video. Then, tap the OK button.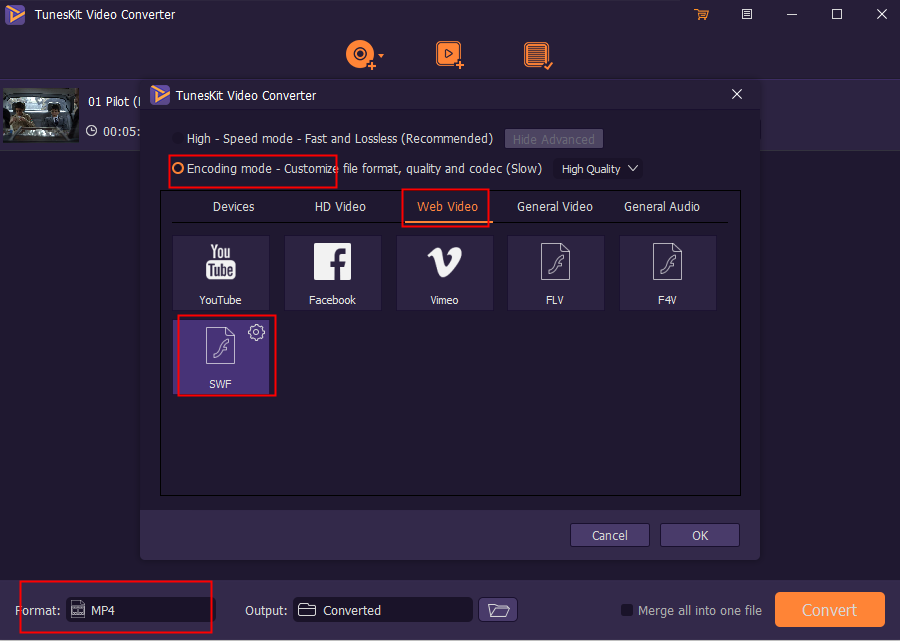 Step 3

Click the Convert Button

At this moment, you have arrived at the last and the indispensable step. Click the Output button which is to let you decide on a place to save your converted video files. Click the Convert button which is orange and wait for a while. But do not worry because it is very fast. Use the Converted button to preview your converted DVD videos. You can also find the files following the route set at the Output button.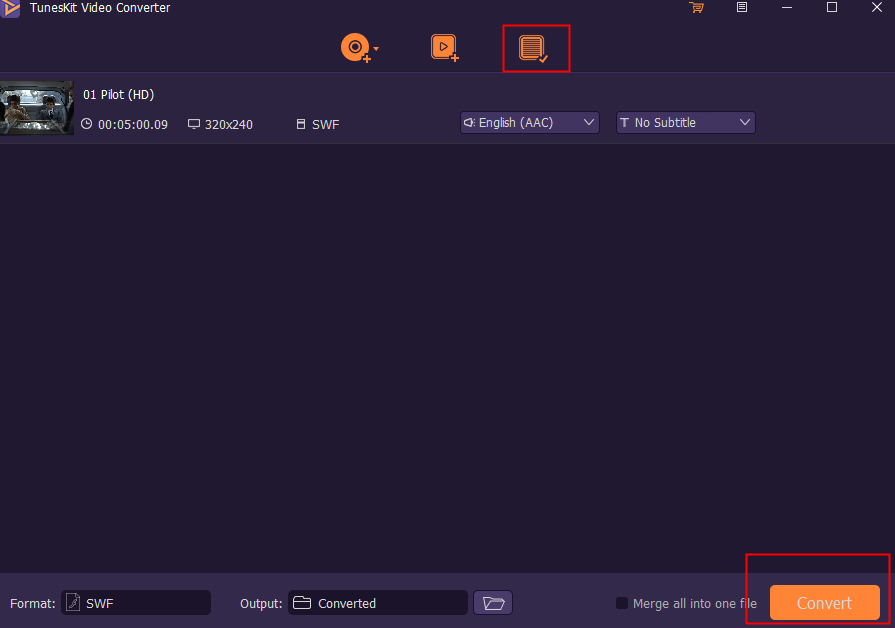 Summary
In this article, we tell you what is SWF and how to convert DVD to SWF with the powerful TunesKit Video Converter. We hope that this passage can help you. If you think this passage is helpful, how about sharing it with your friends on Facebook, Twitter, or other social media.