How to Convert DVD to MP4 with 2020 Two Best DVD Rippers?
Posted by Adam Gorden on Apr 28, 2020 4:01 PM • Category:
Convert Videos
5 mins read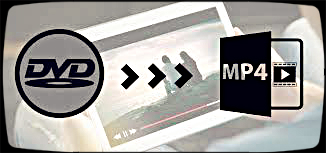 Nowadays, people are increasingly reliant on their phones, and sometime they may feel uncomfortable without a phone or some other digital devices. Therefore, it is an increasing need for them to enjoy their favorite DVD musics or DVD movies anywhere and at any time. But no longer they may wonder how to convert these kinds of films to MP3/MP4 format that can be stored and watched on the iPhone or iPad.
This article will teach you how to convert DVD to MP4 by using two best DVD Rippers in 2020.
Part 1. Introduction
Before you download a DVD Ripper, you may ask what it is and why we need to use this kind of software. Now let me introduce it to you.
DVD Ripper, also named DVD Converter, it is a software that can change the original format of DVD into any types of formats you want, for example, MP3, MP4, AVI, MKV, etc. It is multi-functional and professional and can meet your varied need for converting.
why do we need to use it? The answer is very simple. There is a data protection system in every DVD so that we can't directly copy the files in it to other devices. The 3 most common Copyright Protection techniques used in DVDs are CSS scrambling system, Anti-analog device ripping, Region coding. As a result, it is very difficult for those DVD fans to convert or rip the files.
Next, let me introduce the two best DVD Converters to solve this problem.
Part 2. TunesKit Video Converter
TunesKit Video Converter (hereafter, TVC) is one of the best DVD to MP4 converter in 2020. It can not only convert or rip DVD, but also can convert it to more than 250 formats at 60X faster converting speed without causing any quality damage to the original files.
What's more it can convert the files to the format which is suitable for more than 68 output mobile devices like iPhone, iPad, Apple TV, Samsung, etc. TVC also provides your other functions like Trim, Adjust, Add Effect, or watermark, Add Subtitle.
The interface of TVC is very simple which makes it very easy to operate. You just need to follow the three steps below and you can successfully convert your DVD files.
Step 1.

Open TunesKit and drag your DVD files in it.

Before you drag your DVD files in TunesKit, you must insert your DVD in PC. After your computer recognize the DVD files, you need to drag the files you want to convert into the interface of TunesKit or you can just tap the button in the red frame to add files.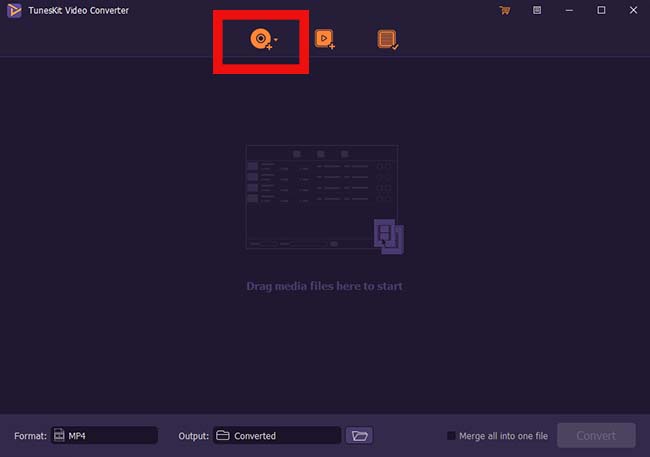 Step 2.

Customize output Settings and formats

After you add the files into the interface, you can set the audio and subtitles as you want on the left of the video.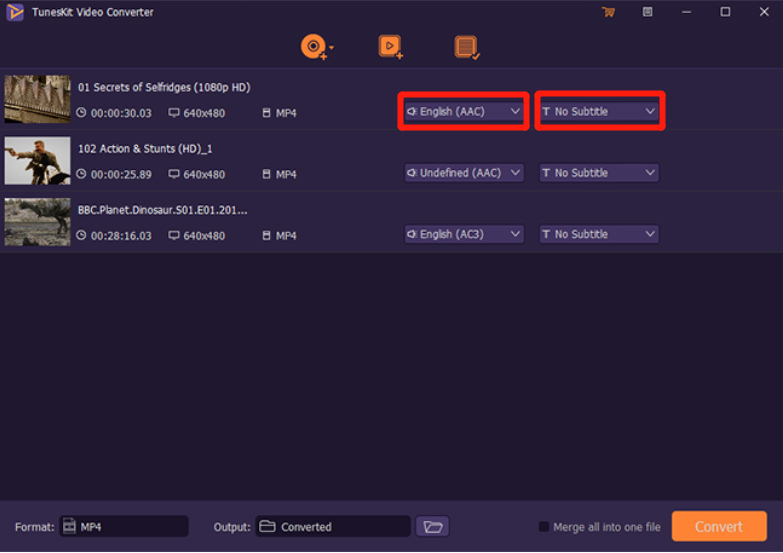 Next, you should click 'Format', then press 'Encoding mode'> 'General Video'> 'MP4'.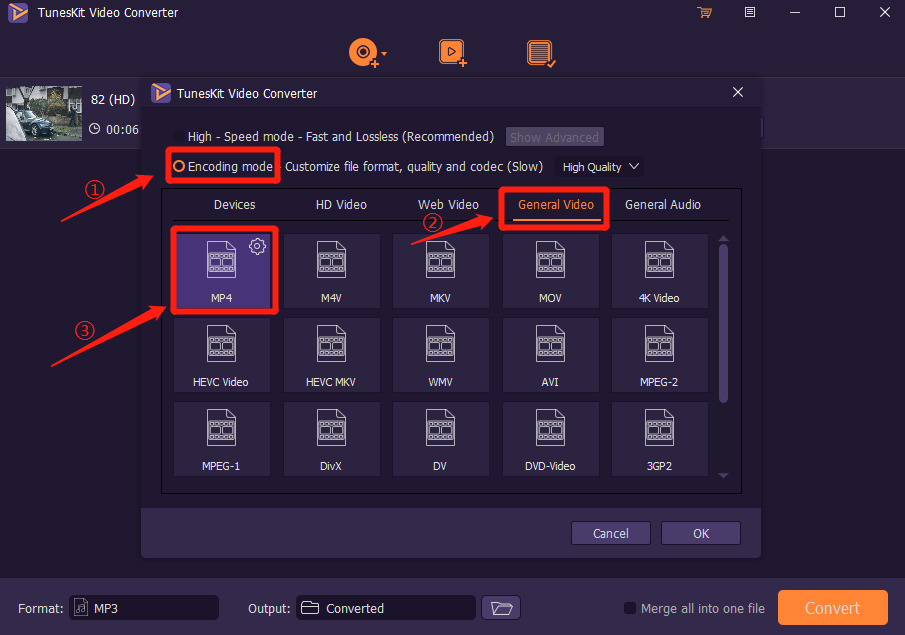 Step 3.

Press 'Convert' button and find your files

After TunesKit finishes converting the files, you can find the converted files in the red frame button.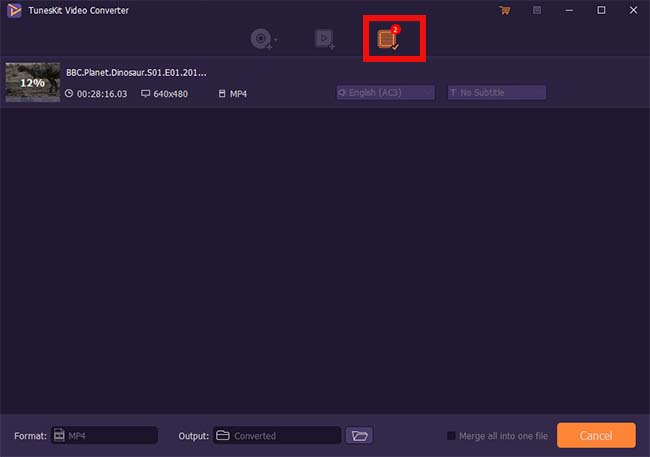 I believe all of you have learned how to convert DVDs to MP4 by using TunesKit after watching these three steps . It's very easy to operate and can finish the converting process at very a high speed.
Watch a Video to Know How to Convert DVDs to MP4
So why not download it and have a try?
Part 3. Wondershare Uniconverter
Wondershare Uniconverter (hereafter, WU) is also a very famous video converter in the market. It can help you rip your DVD in any format you want like TVC.
Here are the steps you can follow to convert DVD to MP4.
Step 1.

Open Wondershare Uniconverter, click 'Convert'> 'Load DVD'

After opening WU on your computer, you should click the 'Convert' from the top menu and insert the DVD files you want to convert by clicking the button 'Load DVD'.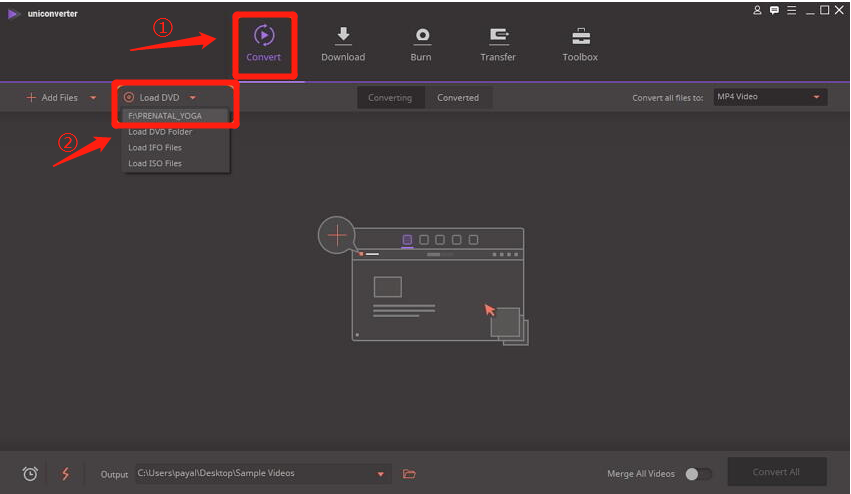 Notes: Make sure you have inserted your DVD into your computer before loading.
Step 2.

Select the output format

After the DVD files appeared on the interface, you should select the output format by clicking 'Convert all files to:' > 'Video' > 'MP4'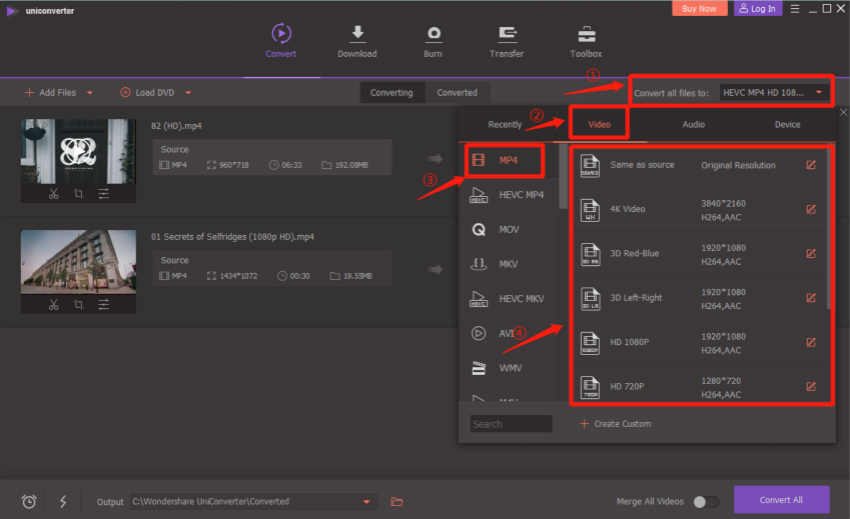 Step 3.

Click 'Convert All' to start the converting process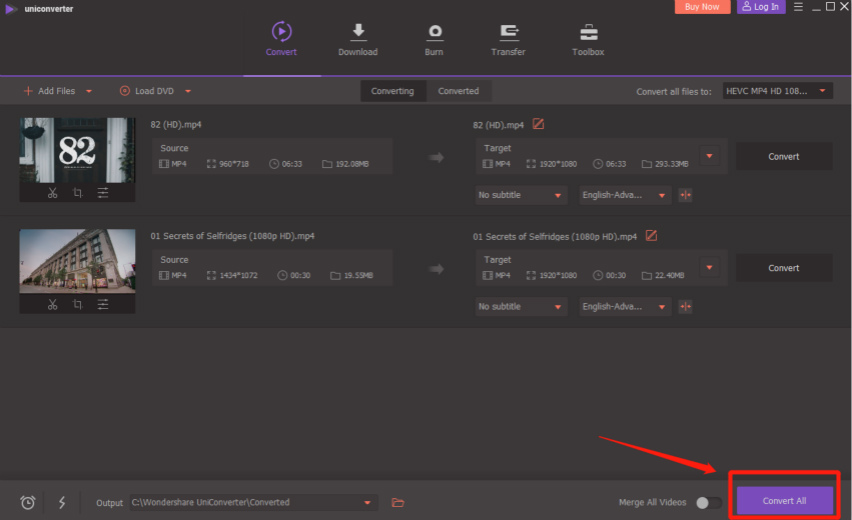 Here are all the instructions on how to use these two DVD converters and I Hope all you can have a good command of them.
Part 4. Which one to choose?
Now you may ask, both of these two Video Converters are very nice, which one should I choose? Here's my answer.
Similarly, WU will also provide you the function like Trim, Adjust, Add Effect, or watermark, Add Subtitle. And it also provides you other additional functions. However, as you can see in the picture, the interface of the WU is a little bit more complicated than TVC. The font size for WU is too small for their users to read which causes not easy to operate. The converting speed of TunesKit is up to 60X faster while the speed of Wondershare only up to 30X faster. And the price of WU will much higher than TVC as they both can achieve the function of convert DVD to MP4.

At TunesKit, you only need to spend $ 39.95 to enjoy the lifetime service, and at the same price you can only purchase the service for 1 year at Wondershare. So the prices of TunesKit will be much lower than Wondershare.
From my perspective, if you want to convert or rip DVD to any kind of format without paying too much money, TunesKit will be the better choice for you.
Part 5. Conclusion
This is all the solutions of convert DVD to MP4 by using the two best DVD converters in 2020. I hope all you can learn how to use it and successfully convert DVDs to the format you want. If you still have any questions about the video converter, you can leave your voice below.