"My iPad was disabled yesterday, and I don't know if it is due to the toddler. I am sure that I didn't enter any wrong passcodes. Will someone help me? There is something very important on my iPad including work stuff."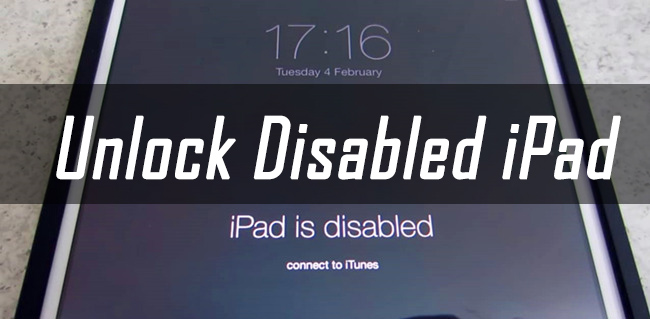 It is not a strange situation for iOS users encountering iPad is disabled. Entering wrong passcodes too many times or forgetting the passcode will cause this situation. Unlocking a disabled iPad is usually not an easy job because of the high security of the iOS system. To help those users who are now encountering the same issue, we will sort four feasible methods in this post. Read it on to get your iPad abled again.
How to unlock disabled iPad with iTunes
When the iPad is disabled, you will see a warning notification that says "iPad is disabled. Connect to iTunes." It means that users can use iTunes to unlock their iPad. iTunes can help users backup, update, or restore iPhones. If your iPad is disabled, connecting it to iTunes for further solving should be the first choice. However, it is not an appropriate method for every user as it requires users to sync their iPad via iTunes before.
Here are steps for unlocking a disabled iPad using iTunes.
Step 1: Connect your iPad to a computer, then put it into Recovery Mode
Step 2: Then, a little iPhone icon will appear on the top toolbar. Click it to the next step.
Step 3: Navigate to the Summary tab, and click on the Restore iPad option. And then follow the following guides to unlock your iPad.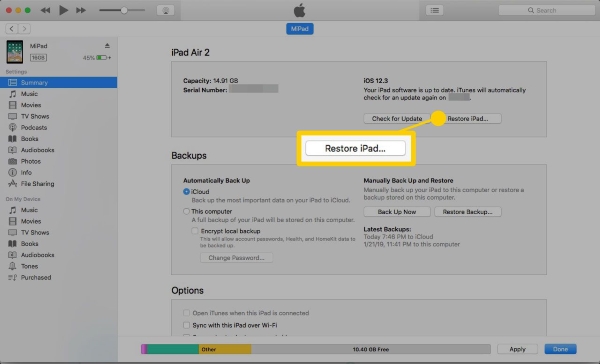 How to Unlock disabled iPad without iTunes
How to unlock disabled iPad without iTunes for free - iCloud
iCloud always brings convenience to iOS users and performs well when the iPad is disabled. This method will be feasible when you have turned on the Find My iPad feature on your iPad. This is a free method, and what it needs is just another iOS device and the corresponding Apple ID. The following is a how-to.
Step 1: You can download a Find My app on your iOS device, or navigate to the iCloud website via a browser.
Step 2: Log in to your Apple ID. If you don't know the Apple ID of the locked iPad, this method will be infeasible.
Step 3: Go to the Find My feature via iCloud and find the All Devices option. Then select the locked iPad in the dropdown.
Step 4: Click on the Erase iPad option and follow the instruction to unlock the disabled iPad.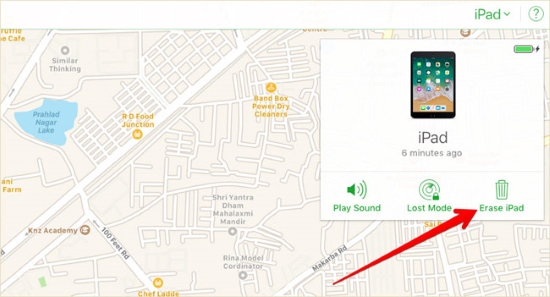 How to unlock disabled iPad without computer and iTunes - iOS 15.2
In iOS 15.2, Apple Inc. applies a new feature to both iPhone and iPad that allows users to erase their iPhone/iPad without the screen passcode. If you are an iOS 15.2 user, take this method a try.
Step 1: Wake your iPad and keep entering the wrong passcode.
Step 2: When the Erase iPad option appears at the bottom of the screen, click it to the next step.
Step 3: Type your Apple ID passcode to unlock your iPhone. And all your iPhone data will be erased within this process.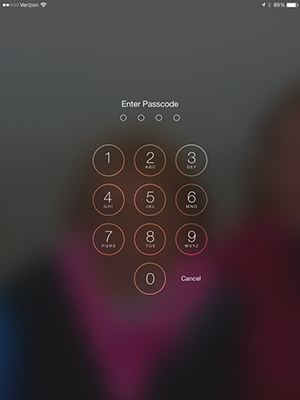 How to unlock a disabled iPad without iTunes or Apple ID - TunesKit iPhone Unlocker
If the above three methods are ineffective because of the forgotten Apple ID password, an iOS unlocking tool can help you in this case. Here, I recommend TunesKit iPhone Unlocker to you. It is a professional iOS unlocking tool that allows users to unlock their iOS devices without entering any passcode. In addition, it can also unlock iPhone/iPad with a broken screen or unresponsive screen. What's more, it comes with an easy-to-use interface that users can unlock their iPhone within several steps.

Key Features of TunesKit iPhone Unlocker
Fully compatible with most iOS device models
Unlock disabled iPad without iTunes and Apple ID
Allow users to factory reset iDevices without passcode
Easy-to-use feature and user-friendly interface
Supports the latest iOS version including iOS 15
Let's see how to unlock a disabled iPad using TunesKit iPhone Unlocker.
Step 1

Connect iPad to a computer

To begin with, please connect your iPad to a computer via a type C/Lightning cable. When TunesKit iPhone Unlocker detects your iPad, click on the Start button to the next step.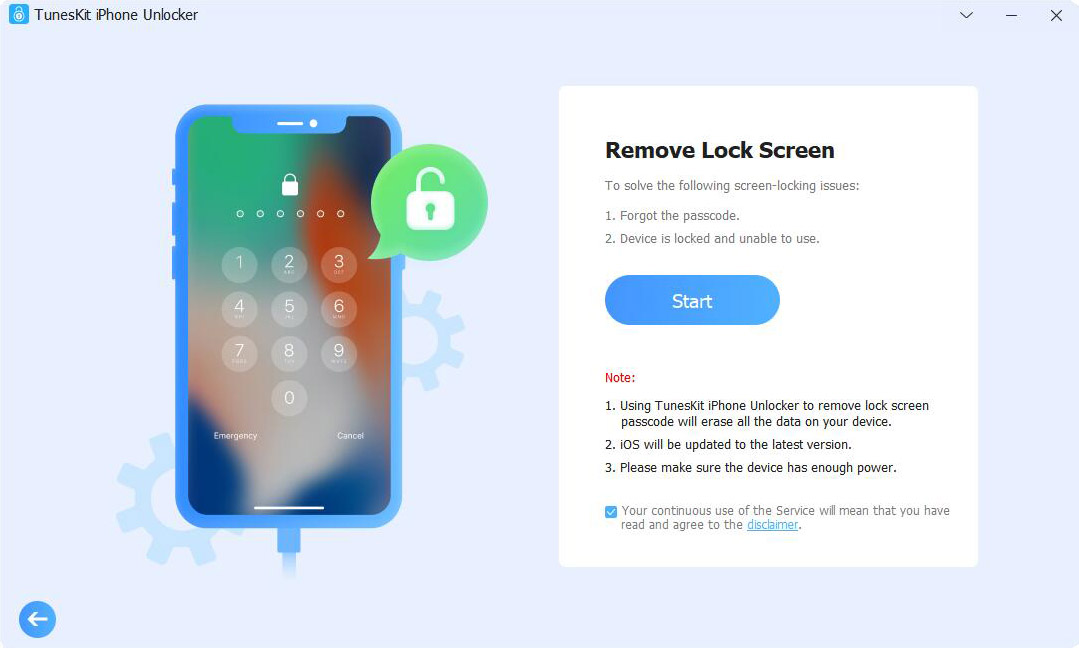 Step 2

Put your iPad into Recovert mode

Then, please follow the instruction to put your iPad into Recovery and click the Next button.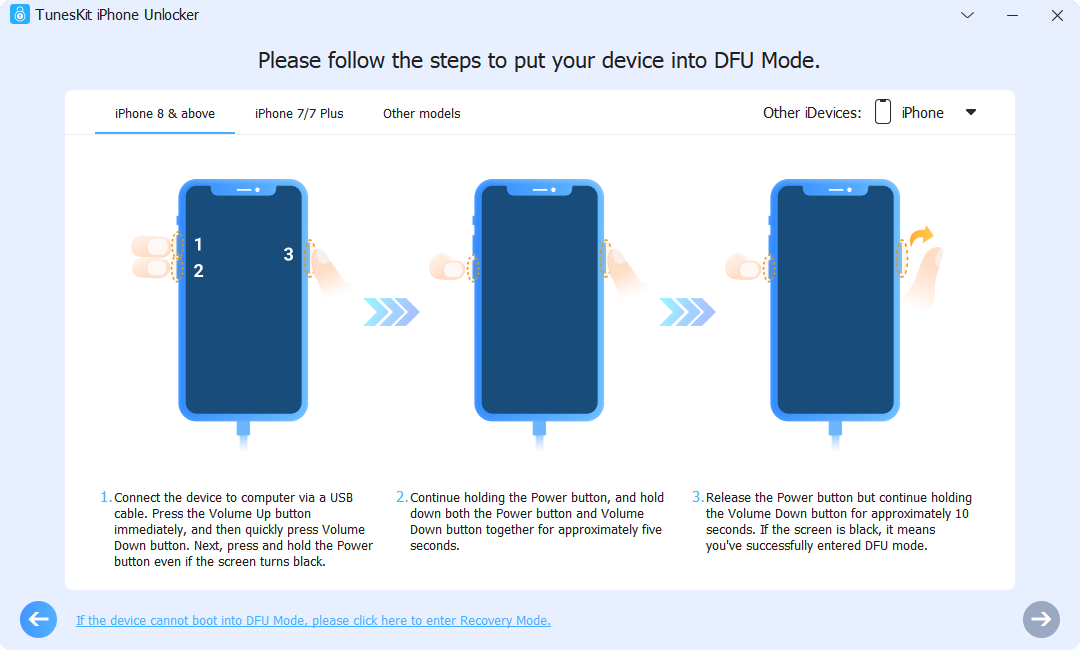 Step 3

Download firmware package

In this section, you will see information about your iPad. You can navigate to the next step by clicking the Download button if all the information is according to your device.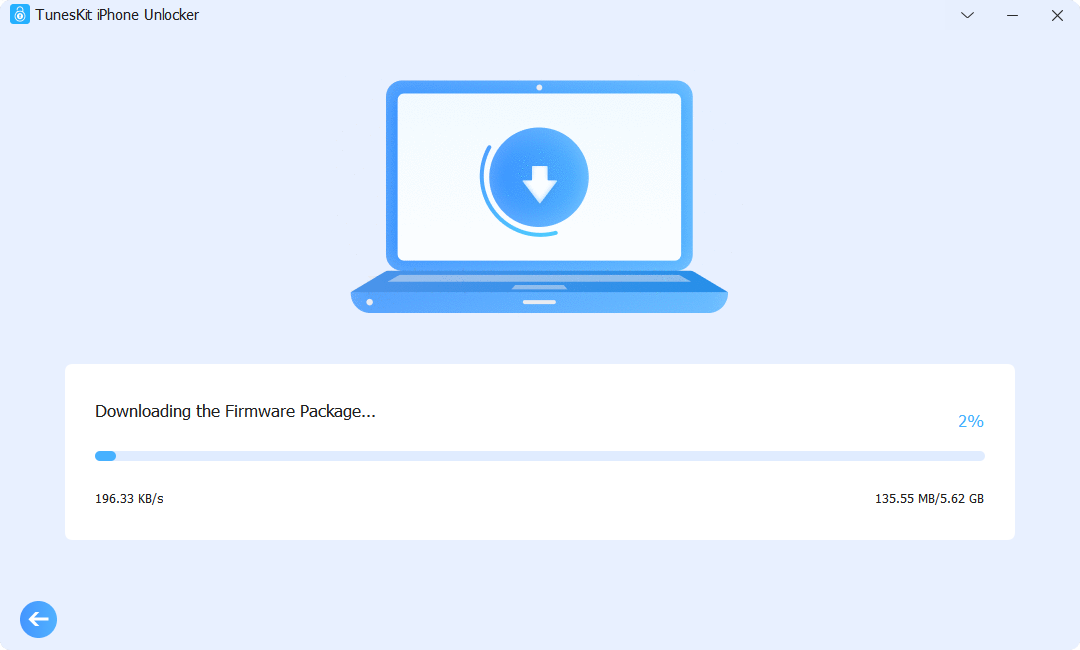 Step 4

Unlock disabled iPad

TunesKit iPhone Unlocker will start to unlock your iPad when it finishes downloading the firmware package.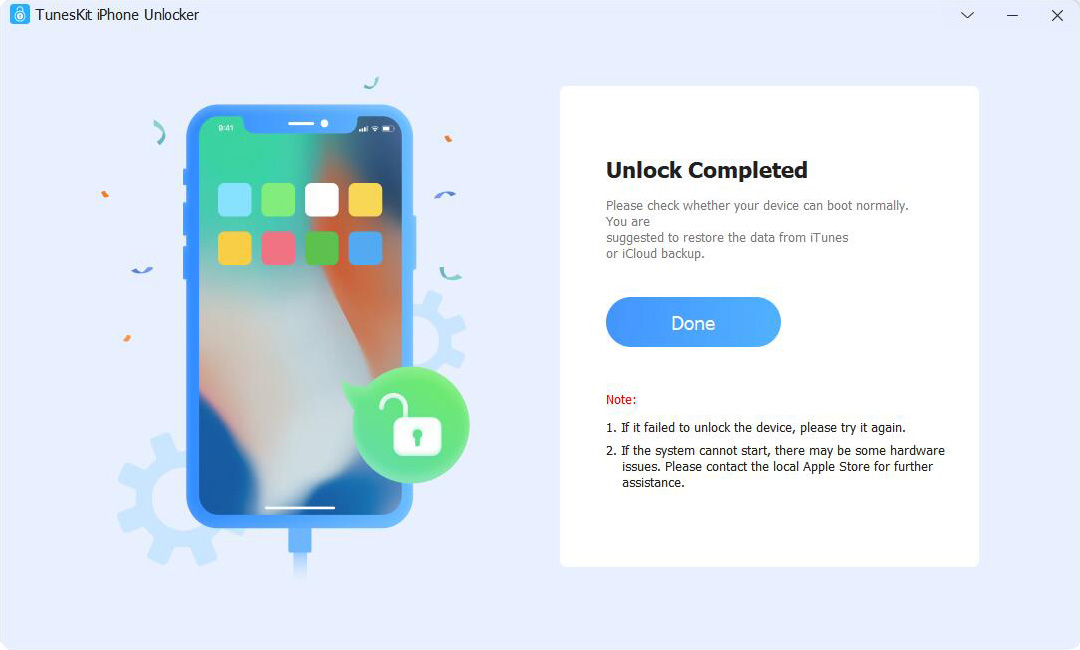 The bottom line
When your iPad is disabled, there will always be a suitable method that you can use to unlock your iPad. In this post, we show four effortless ways that can unlock disabled iPad at ease. And I think using TunesKit iPhone Unlocker would be a time-saving and effort-saving method as you won't need to enter any passcode to unlock your iPad.

Brian Davis has covered tech and entertainment for over 10 years. He loves technology in all its forms.