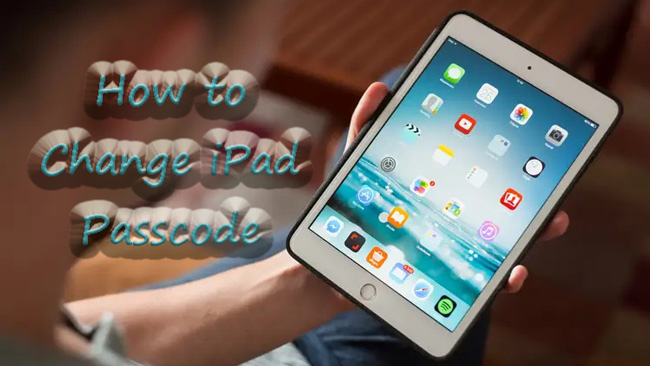 The iPad, a pioneering device in the realm of tablets, was introduced to people in 2010. It strived to bridge the gulf between smartphones and laptops, offering users another mobile device for consumption. Since its inception in 2010, the sale of iPads has generated overall revenue of USD 4 billion for Apple.Inc. Moreover, in the latest quarter of 2021, the sale of iPads accounted for almost ten percent of people's total global revenue. Thus, the hype around iPads is real, and for the right reasons. Using an iPad is a stellar experience that is worth investing in. However, at times, glitches are unavoidable. Thus, a pertinent issue that often props up is how to change passcode on iPad.
There are several ways to change your iPad's passcode. However, the catch arises when you have forgotten the previous passcode, and you cannot get hold of the same even with concerted efforts. But, the beauty of modern technology is such that there are a plethora of ways to unpack challenges and deal with them seamlessly. So, without further ado, let us gauge the best four methods of changing an iPad's passcode.
How to Change Passcode on iPad Organically via Settings
To change the passcode of your iPad via settings, you have to follow the simple steps mentioned below –
• Open Settings > Touch ID and Passcode
• Then choose the 'Turn Passcode On' to set up a password or change the existing one.
After setting up a passcode, you can use your face ID and Touch ID to unlock your iPad. However, for additional security, it is imperative to enter the passcode in the following situations –
• When you turn on or restart your iPad
• When you have not unlocked your iPad for more than 48 hours
• You have not unlocked your iPad with your passcode in the last 6.5 days
• You have not unlocked your iPad with Face ID or Touch ID in the last 4 hours
• There are five unsuccessful attempts to unlock your iPad via Face ID or Touch ID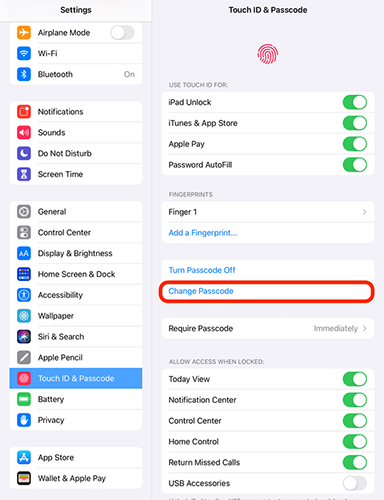 Now that we know how to change an iPad passcode through settings, let us turn to the other nitty-gritty of the topic.
Ways to Set Up a New iPad Passcode
All iPad users have a plethora of tools and options to set up a new passcode without much hassle. The following steps illustrate the process –
• Open Settings > Select 'Touch ID and Passcode.' In case you already have a passcode and want to opt for a new one, you will have to enter it to access the settings.

To create a new passcode for the first time, all you have to do is –
• Select 'Turn Passcode on'.
• After typing the passcode, press 'confirm'.
• Enter the passcode again and then confirm.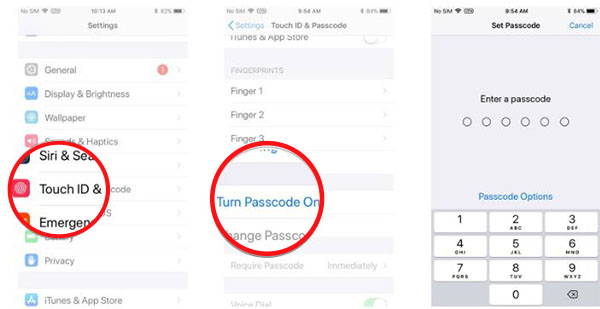 It is noteworthy to mention that iPad's default password is a six-digit numerical code. But, you can customize your iPad's passcode to make them longer, shorter, or more complex.
Some of the customized passcodes for iPads include –
1. Custom Alphanumerious Code – As the name suggests, opting for an alphanumeric passcode brings up the iPad keyboard and lets you create a password with numbers and letters.
2. 4-digit Numeric Code – It is a less secure option and is ideal for people who have a tough time remembering complex passcodes.
3. Custom Numeric Code – It is a number-based passcode option.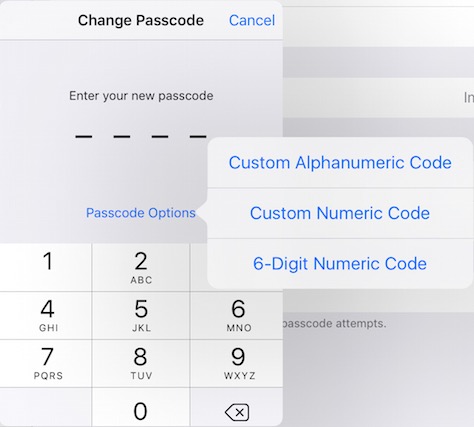 In addition to your iPad's passcode, you can also elevate the security level by setting up a Touch and Face ID. Here is how can accomplish this feat–
• In the 'Touch ID and Passcode menu, select the 'Add a Fingerprint' option.
• Follow the steps to scan your fingerprint by placing your fingers on the Home button.
• To rename the saved fingerprint, select its name on the menu and type in a new.
• You can use the 'Add a Fingerprint' option to add more fingerprints to your iPad's Touch ID.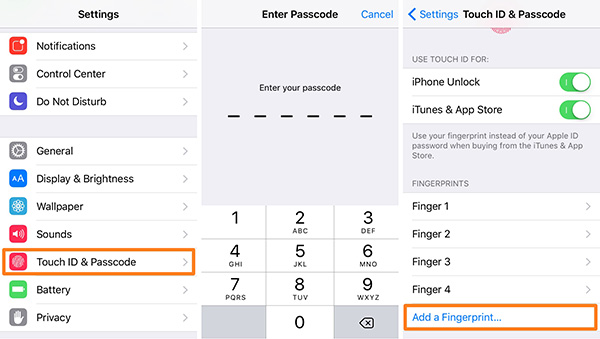 It goes without saying that changing an iPad's passcode or setting up a new passcode is reasonably straightforward when you remember the previous codes and have access to them. Unfortunately, however, there are situations when we forget the old passcodes, and that is precisely when real trouble arrives. However, do not fret as there is light at the end of the tunnel and tools like iPhone Unlocker by TunesKit are there for the rescue. Therefore, let us learn how to change the iPad passcode when we cannot remember the old codes.
How to Change iPad Passcode through TunesKit iPhone Unlocker
TunesKit is one of the world's most sought-after software developing companies, aiming to provide iOS solutions to global customers. The iPhone Locker TunesKit is a one-of-a-kind tool that enables users to unlock their iPads and other Apple devices without the previous passcodes. You can use the iPhone locker in diverse scenarios, including when your screen is broken or unresponsive or when the Touch ID is not working. Thus, TunesKit's iPhone locker will help you regain full access to your iPhones or iPads sans the Apple ID. With three simple steps, you can quickly and safely remove your iPhone or iPad's lock.
Equipped with clear buttons and easy-to-use features, the iPhone locker by TunesKit should be your go-to solution if you want to unlock your iPad without resorting to the previous passcodes. TunesKit is a reliable and legitimate brand that uses advanced technology, professional Research and Development, and rigorous testing to extend top-notch iPhone solutions to its global clientele.

Why Choose TunesKit iPhone Unlocker?
Fully compatible with most iOS device models
Unlock iPhone/iPad/iPod without passowrds
Allow users to remove the passcode on ipad
Easy-to-use feature and user-friendly interface
Supports the latest iOS version including iOS 15
Let's see how to unlock iPad without Apple ID using TunesKit iPhone Unlocker.
Step 1

Connect iPad to a computer

To begin with, please connect your iPad to a computer with a workable lighting cable. Then, click on the Start button.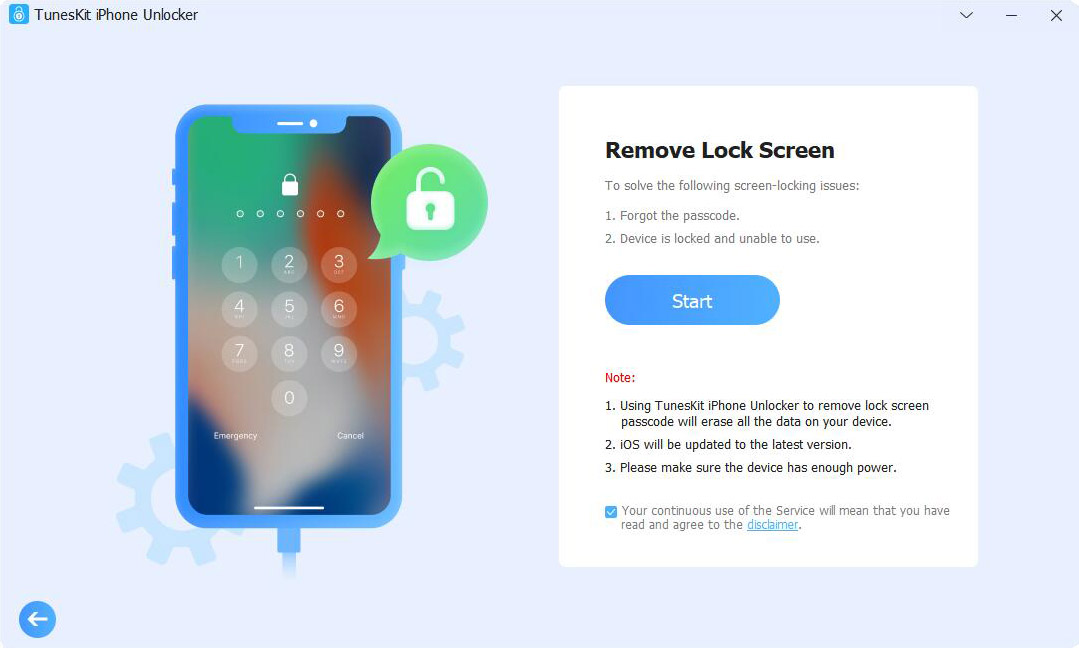 Step 2

Put your iPad into Recovery mode

Follow the onscreen to put your iPad into Recovery mode. When you make it done, click on the Next button.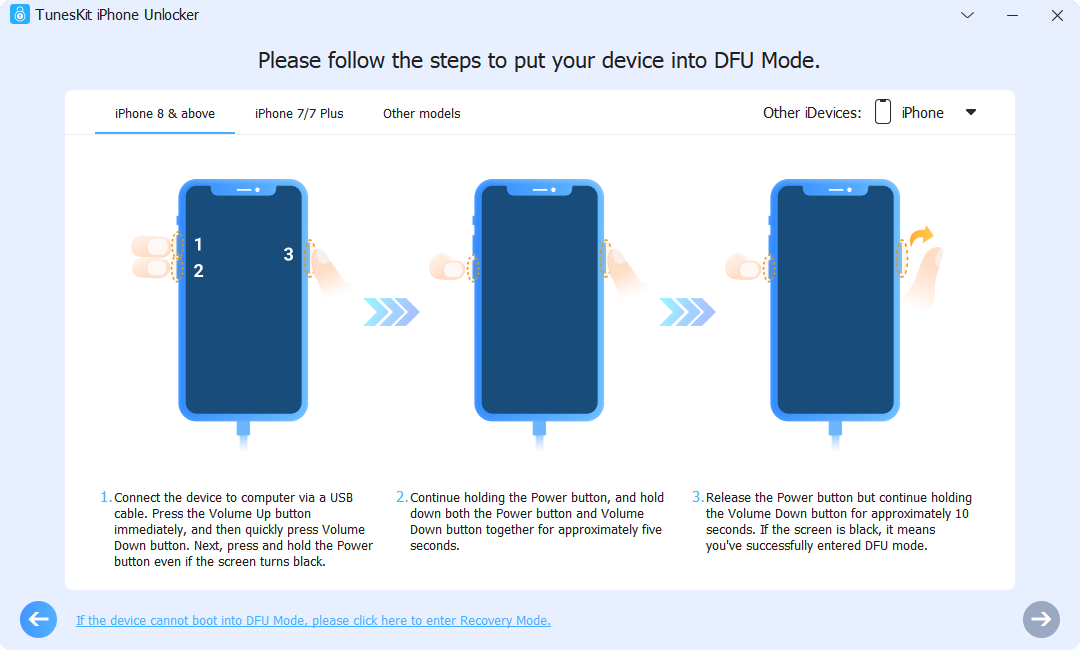 Step 3

Download firmware package

Here, TunesKit iPhone Unlocker will download the firmware package for you. Please confirm that all the onscreen information is corresponding to your iPad.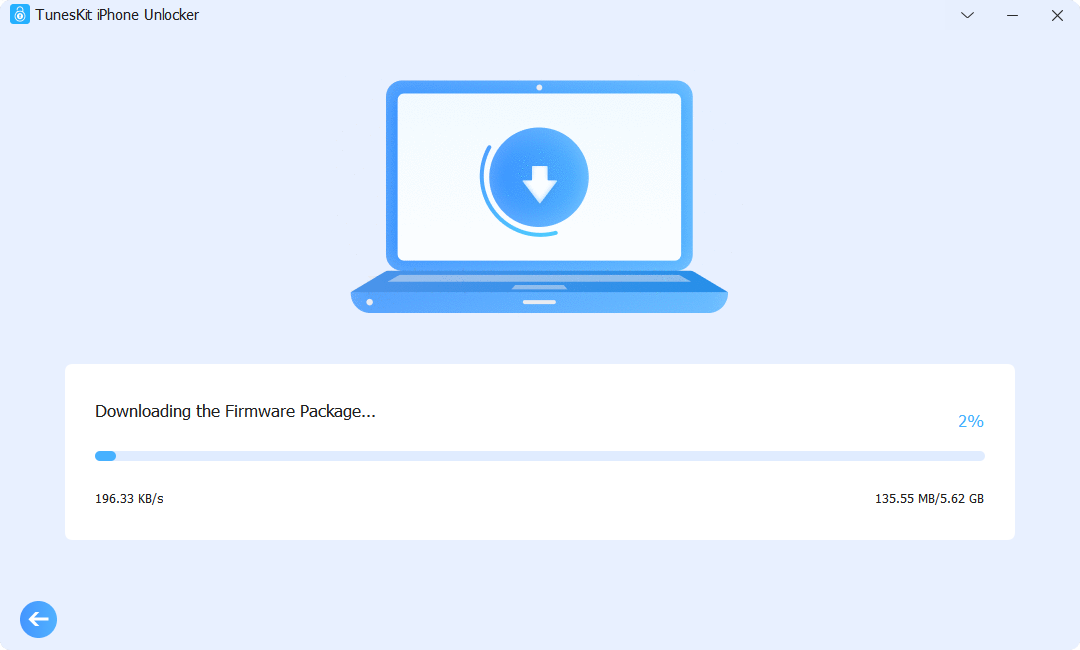 Step 4

Change your iPad passcode

TunesKit iPhone Unlocker will start to remove the passcode on your iPad. You can change the passcode on your iPad after setting up your iPad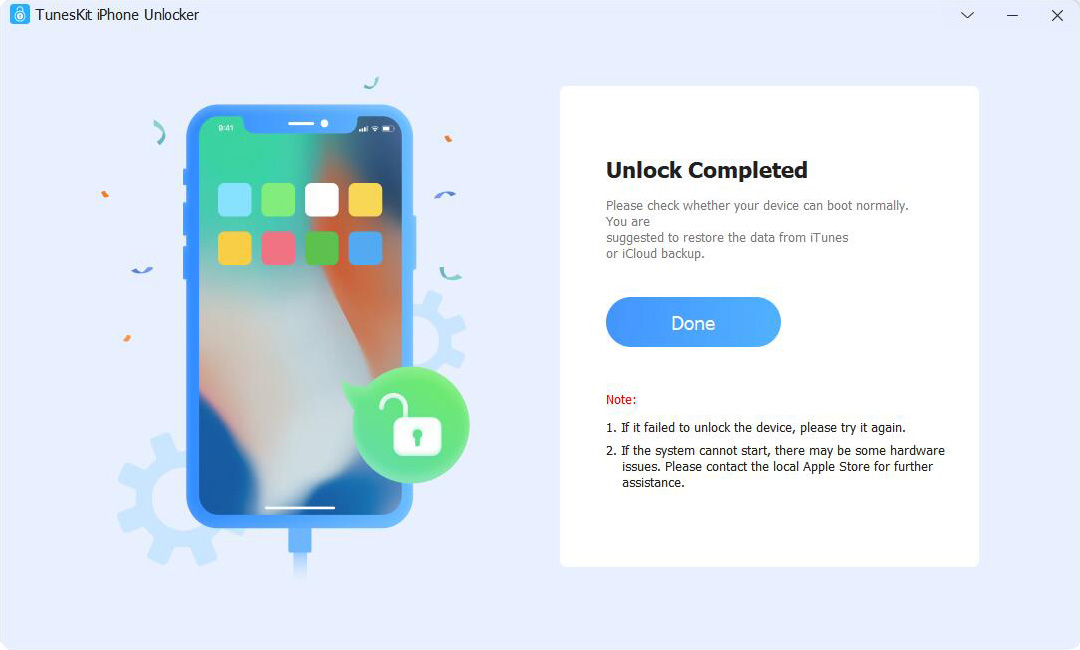 Concluding Thoughts
There we have it, the various ways to unlock an iPad. If you were always wondering how to change an iPad passcode without typing in the previous code, the iPhone Unlocker tool by TunesKit should become your best friend. In dire situations, when accessing the previous passcodes becomes impossible, rather than going to professionals or discarding your device, you can take the assistance of an iPhone Unlocker. Nevertheless, it is always advisable to remain vigilant and note down your iPad's passcodes in a safe place to keep sour situations at bay.

Brian Davis has covered tech and entertainment for over 10 years. He loves technology in all its forms.