[Top 4] Fix iPhone 11 is Disabled Connect to iTunes
Posted by Brian Davis on Apr 21, 2023 10:00 AM • Category:
Unlock iOS
5 mins read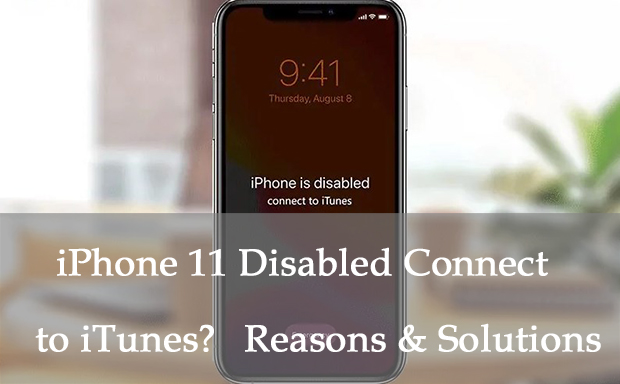 Apple has set some limits on how many times the screen lock can be unlocked to protect the device. If the user enters the wrong passcode multiple times to unlock the iPhone, it will be disabled. Or the iPhone gets a message saying "iPhone is Disabled Connect to iTunes," which is the pop-up from Apple that reminds users to connect their devices to iTunes to restore their iPhone. But some users said connecting their devices to iTunes sometimes did not work. Others complained that the message remained on their iPhone even after they reset it. Why does disabled iPhone happen? How to fix the iPhone 11 disabled connect to iTunes? Here's what you need to know about what triggered it and the solutions to fix your disabled iPhone.​
Part 1: Why is my iPhone 11 is disabled and won't connect to iTunes?
The amount of time you need to wait depends on how many times you've tried. You can try again after 1 minute for 6 false passcode attempts, 5 minutes for 7 false passcode attempts, and 15 minutes for 8 false passcode attempts. But if you type the wrong password 10 words in a row, a message saying "iPhone is Disable Connect to iTunes" will appear on your phone, and no matter how long you wait, you will no longer have the chance to enter the password. Also, failing to recognize your fingerprint multiple times in a row to unlock your iPhone can temporarily lock your device.
Part 2: How to fix iPhone 11 Disabled Connect to iTunes?
Method 1: Restore iPhone with iTunes or Finder
Normally, iTunes will automatically detect your iPhone. If you are unable to connect to iTunes, you can put your iPhone into Recovery Mode to help iTunes successfully detect your iPhone. The thing you have to be aware of is that your iPhone data will be erased in this way. You can restore data from the backup when you finish resetting your iPhone 11.
1. The latest version of iTunes or Finder should be installed on your computer and launched, then connect your iPhone to your computer with a USB cable.
2. Turn your iPhone into Recovery Mode so that iTunes can successfully detect your iPhone. First, press Volume Up and release it, then quickly press and release Volume Down. Finally, hold the Side Button for 10 seconds or so, and the Apple logo will appear. After that, you are in Recovery Mode.
3. Look for your device in the Summary section of iTunes or the Locations section of Finder. Click on Restore iPhone.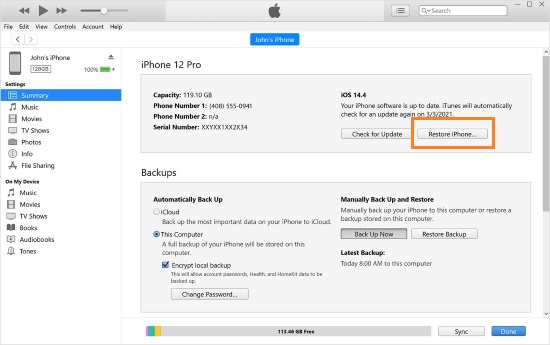 Method 2: Fix disabled iPhone via iCloud
You can erase your iPhone from iCloud to reset your iPhone by signing into iCloud with the Apple ID. Make sure the Apple ID you sign into is same one on your iPhone 11, otherwise you cannot erase your iPhone via iCloud. The following is the detailed steps to guide you how to fix iPhone 11 disabled connect to iTunes with iCloud.
1. Open the iCloud.com on your browser, then sign into iCloud with your Apple ID.
2. Go to All Devices shown on top, then click you iPhone 11. Click on Erase iPhone.
Method 3: Erase iPhone with Find My app
Find My is a built-in application on iPhone. It enables users to erase the device if Find My is turned on. You can search for it in the App Library on your other devices. If you cannot find it, go to the Apple Store and download it.
1. Open Find My app.
2. Find your iPhone 11 on Devices , and tap on it. You will then be able to see Erase This Device on the interface and tap it to reset your iPhone.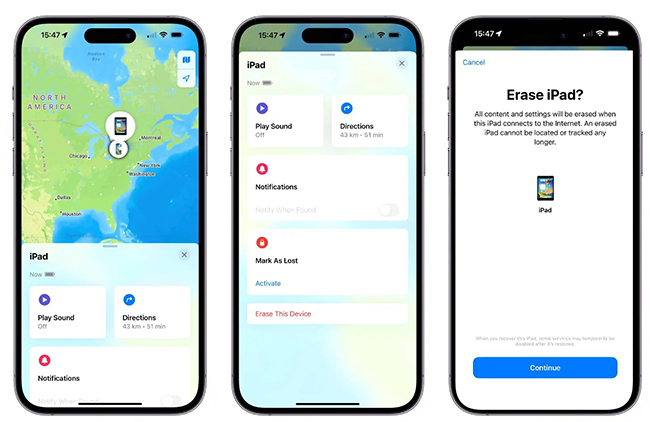 Method 4: Fix disabled iPhone with TunesKit iPhone Unlocker
"iPhone 11 is Disabled Connect to iTunes" still exists even if you have reset your iPhone with all kinds of methods? A 100% working tool is introduced to help you get rid of your disabled iPhone.
TunesKit iPhone Unlocker is a professional unlocking iPhone software that specializes in bypassing different types of locks on iOS systems. It can remove all kinds of locks on your iPhone, iPad or iPod touch, such as digital password, MDM Lock, Face ID, Screen Time Password, and Apple ID can also be removed from your devices. This tool provides you with detailed steps to fix issues you encounter in various scenarios, such as iPhone is disabled, iPad cannot be reset due to Screen Time passcode, cannot access to iPhone with MDM Lock, cannot sign out Apple ID, etc. TunesKit iPhone Unlocker is compatible with all models of iPhone, iPad, iPod touch, and the latest iOS 16 is supported. Different types of locks and passcodes on your iPhone can be easily bypassed with a few simple steps. TunesKit can provide you with assistance whenever you encounter a problem while using the TunesKit iPhone Unlocker.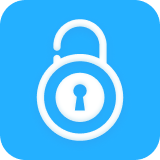 Key Features of TunesKit iPhone Unlocker
Unlock Apple ID with simple steps
Bypass Screen Time Passcode & MDM Lock
Remove 4/6 digit passcode, Face ID, Touch ID
Easy steps & High sucess rate
The latest iOS 16 is supported
Try It Free
600,000+ Downloads
Try It Free
600,000+ Downloads
Steps mentioned below show you how to fix disabled iPhone 11 connect to iTunes with the TunesKit iPhone Unlocker.
Step 1

Connect your iPad

Download the software, launch it, and connect your iPhone 11 with a USB cable. To successfully fix the problem, you must make sure the connection is in place at all times.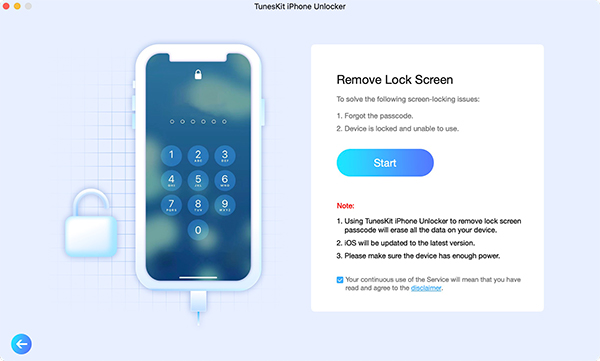 Step 2

Turn iPhone 11 into Recovery Mode

You need to manually put your device into Recovery Mode as the detailed steps shown on the interface.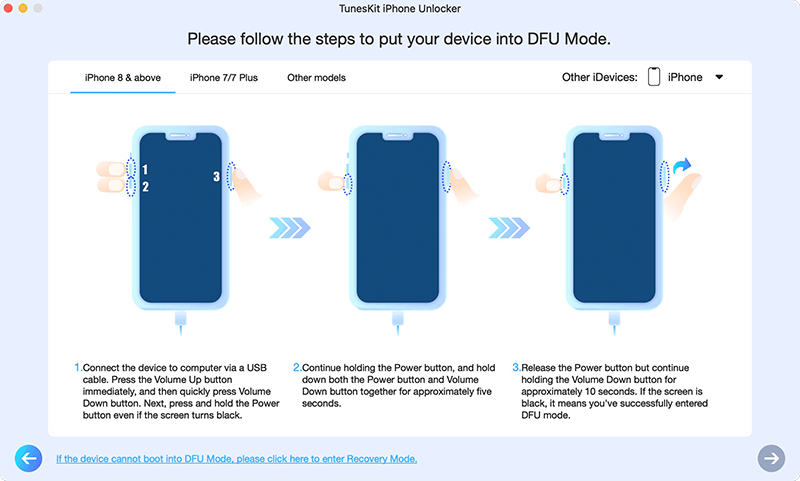 Step 3

Download firmware package

Check your device's info. Go ahead to click on Download to install the firmware package on your computer. If there's something wrong for your iPhone's info, please manually correct it.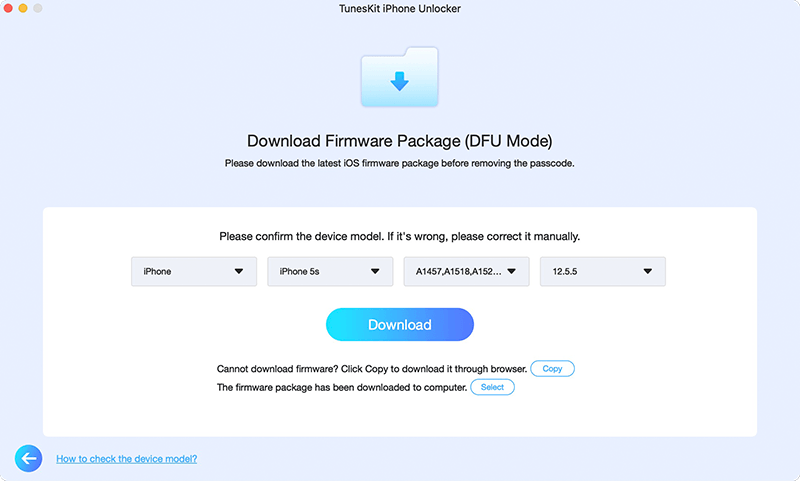 Step 4

Start to remove

Click Unlock to enable your disabled iPhone. Your iPhone can be fixed in a few minutes.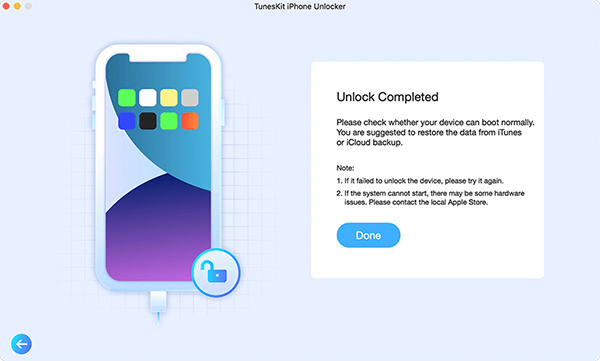 Part 3: Conclusion
"iPhone 11 disabled connect to iTunes" can fixed by resetting your iPhone with iTunes, iCloud, Find My, or removing it with the tool introduced. This tool has a higher success rate than other methods. TunesKit iPhone Unlocker is recommended first to fix your iPhone 11. It would be a great pleasure to me if this article could help you fix your iPhone.​