How to Take Password Off iPhone - Full Solutions
Posted by Brian Davis on Jul 28, 2022 3:00 PM • Category:
Unlock iOS
5 mins read
Are you tired of re-entering your iPhone passcode each time you want to use it? Wondering how to take password off iPhone? Well, it's pretty easy and we'll show you just how.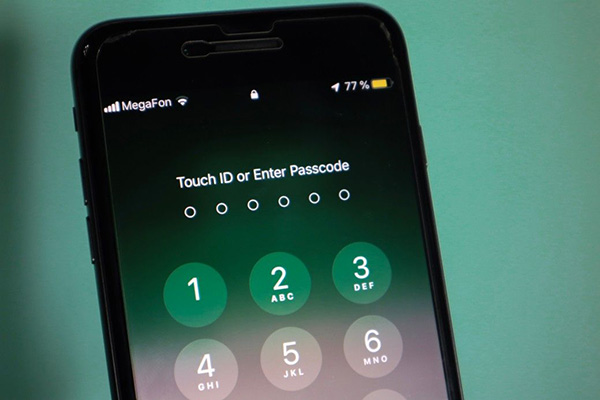 iPhone passcodes are used to protect phones from unauthorized users. Whether someone from the office or a criminal steals your phone, or simply a mischievous friend gets hold of it, the passcode helps keep your personal information and data secure. At the same time, setting up a passcode also means inconvenience for most people. Especially, when you have to type the password again and again to wake up your device from sleep mode. Regardless of the scenario, turning off the password on your phone can be beneficial. So, read ahead to learn how to take your iPhone passcode off in 4 easy ways.
Part 1: How to Take Password Off iPhone in Settings
This is one of the simplest methods of turning off the password on an iPhone device. However, disabling passcode off iPhone using the settings app requires you to know your current passcode as well as the Apple ID's password. In case you don't remember the details of your phone passcode or Apple ID's password, we have other options for you.
If you do, that's great. Just follow these steps.
Step 1: Start by launching the Settings app on your phone.
Step 2: Scroll down to navigate the passcode option. On iPhone 8 or earlier, you will find Touch ID & Passcode option. On iPhone X or later versions, it is labeled as Face ID & Passcode. Tap to select it.
Step 3: When prompted to the "Enter Passcode" screen, type in your current passcode.
Step 4: On the next screen, press Turn Passcode Off to disable the passcode on your device.
Step 5: Again, tap the Turn Off option on the prompt. And you're good to go.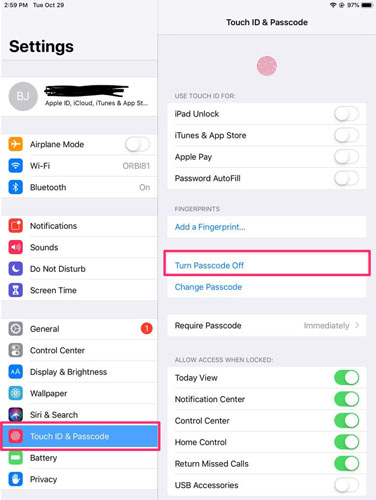 Part 2: 4 Methods for How to Take Password Off iPhone
We understand it's easy to forget passcodes, especially if you have more than one device. When that happens, its tricky to disable the passcode. In this section, we will explore 4 amazing methods of how to take a password off an iphone. Let's take a look.
Method 1. Restore iPhone via iTunes
iTunes can help you remove the password on your device if you forget the current lock passcode. Technically, iTunes restores your device to factory settings and erases any locks or passcodes. All you need is your device and a laptop previously synced with your itunes. Check out these steps.
Step 1: Open iTunes on your laptop that is synced with your itunes and make sure it is updated.
Step 2: Connect your iPhone to the laptop so it will detect your device automatically.
Step 3: Tap the Device icon and navigate to the Summary tab.
Step 4: Now press the Restore iPhone button to restore factory settings and erase the passcode.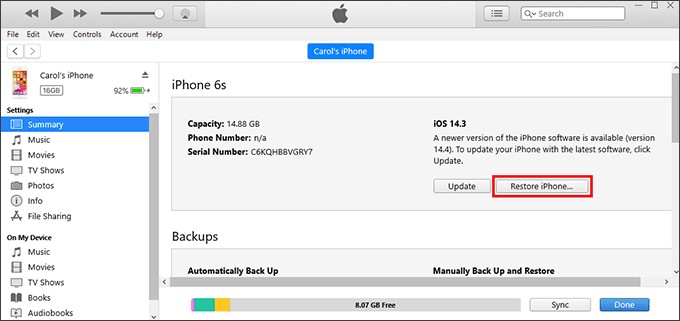 Method 2. Take Password Off iPhone via TunesKit iPhone Unlocker
Without a doubt, TunesKit iPhone Unlocker is the best tool to unlock iPhone passcodes in various scenarios. Whether you forgot your current password or got locked out of it after several incorrect attempts, TunesKit will save you from all kinds of troubles. This amazing tool can take off 4-digit, 6-digit, custom alphanumeric, and even custom numeric passcodes in one click.
What's more, TunesKit also allows you to factory reset your iPhone without needing the passcode or iTunes. Not just that, TunesKit iPhone Unlocker is fully compatible with all modes of iPad and iPod touch and even the new iOS 16 Beta. If you are not sure how to use it, here is a step-by-step tutorial to guide you.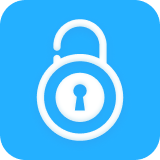 Key Features of TunesKit iPhone Unlocker
Comprehensive and easy-to-use interface
Removes all types of iPhone passcodes with ease
Works well on all versions of iPhone, iPad, and iPod touch
Factory reset iPhone without passcode or iTunes
Take password off your iPhone within several steps
Try It Free
600,000+ Downloads
Try It Free
600,000+ Downloads
Step 1: Download and install the TunesKit iPhone Unlocker on your laptop. Connect your device to the PC using a USB cable. Then tap Start and TunesKit will detect the device automatically.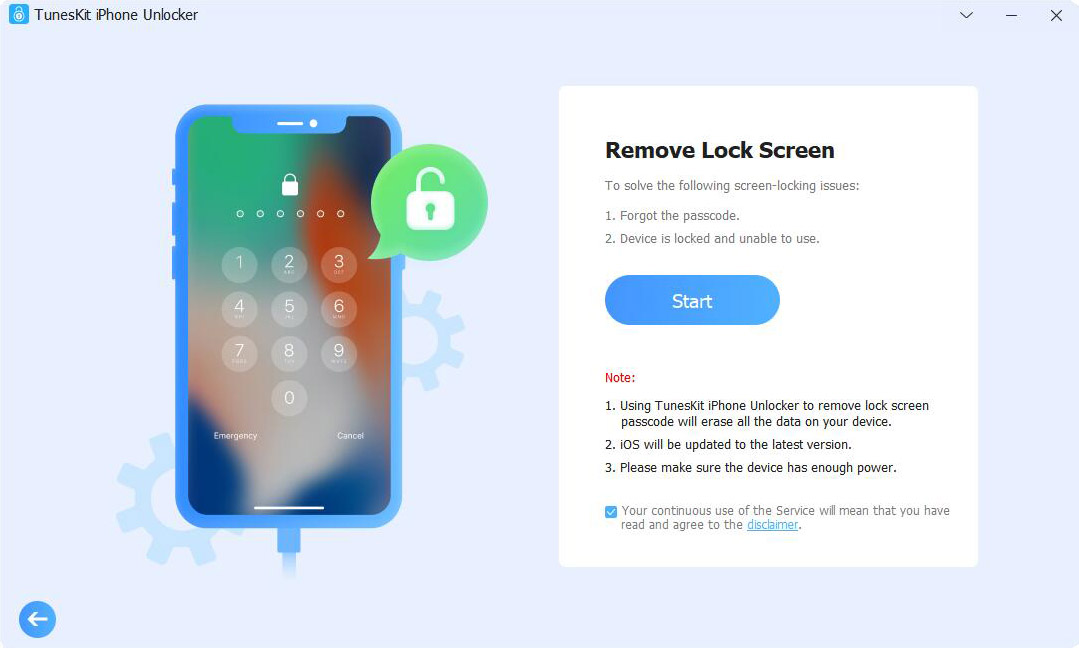 Step 2: Next, put your device into DFU or recovery mode by following the instructions on the TunesKit interface.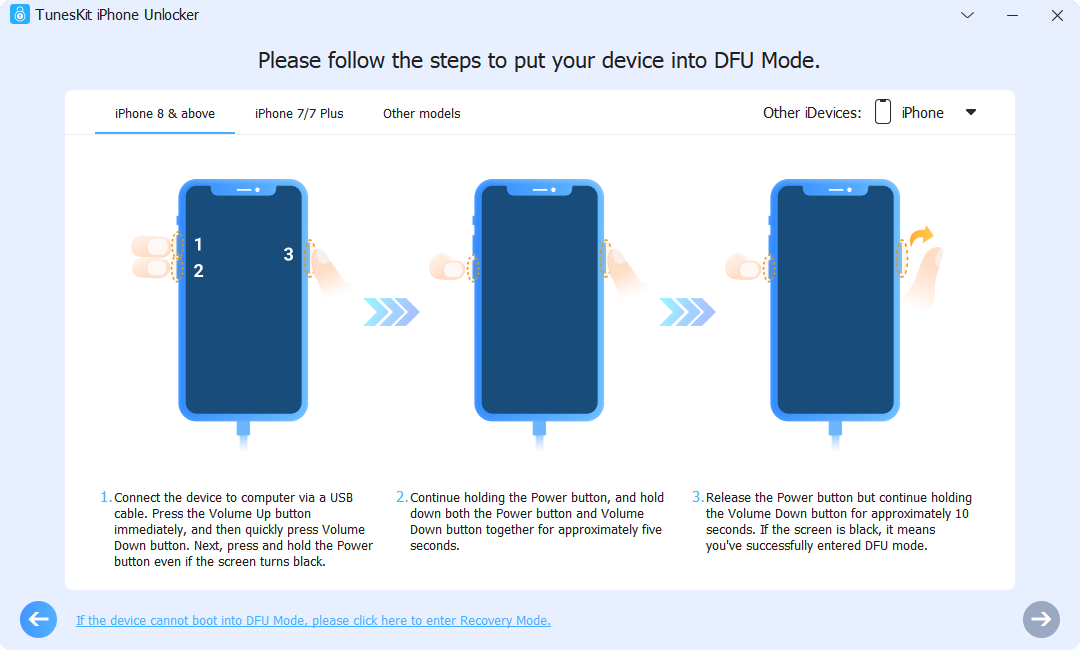 Step 3: Now, confirm your Ios device info such as the model, iOS version, etc. Then choose the firmware package of your choice and press the Download button.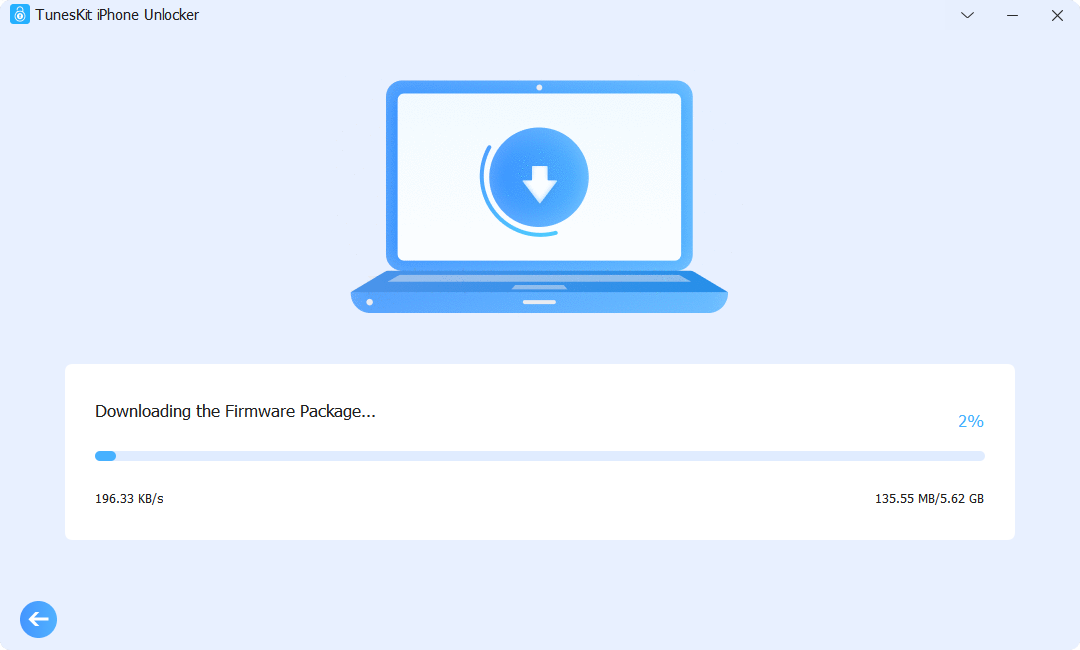 Step 4: When the firmware package download completes, hit Unlock to take off your iPhone passcode.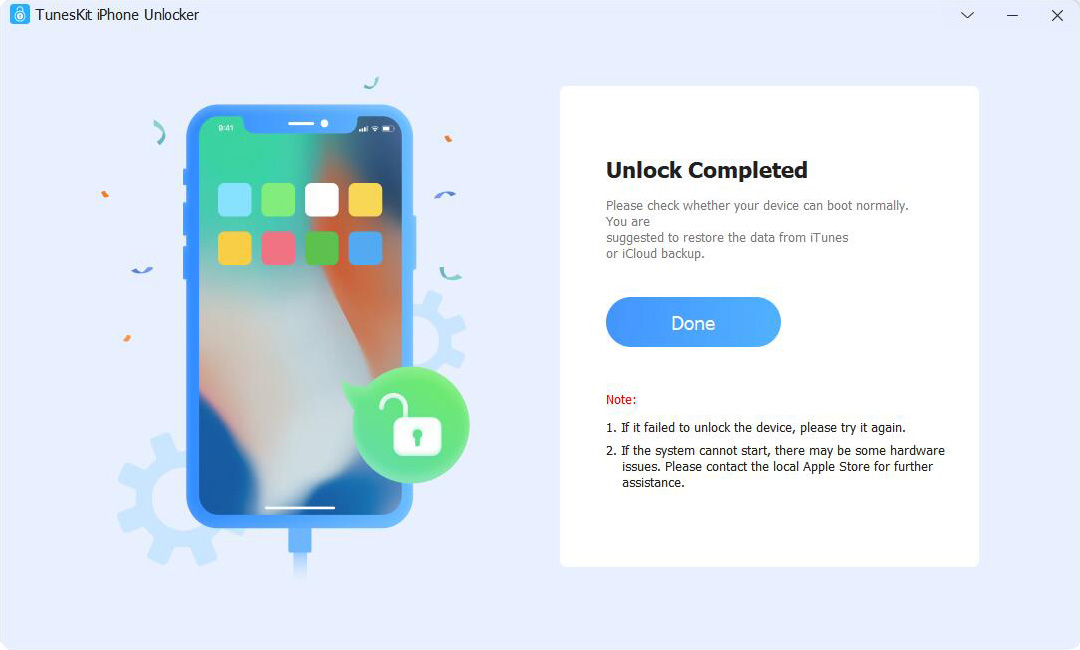 Method 3. How to Take Off Password on iPhone via iCloud
Yet another method of turning off iPhone passcode is through iCloud. Don't have the iCloud backup? No worries. Surprisingly, you can restore iPhone via iCloud on your browser. Good thing is that you can restore your phone via iCloud using any computer, whether a Mac or Windows. This method basically uses the Find My iPhone feature on iCloud.com. Once iCloud finds your device, you can use it to restore your phone to factory settings while also disabling the lock screen passcode.
Step 1: Open your laptop and launch iCloud.com on the browser.
Step 2: Then use your Apple ID and password to log in.
Step 3: On the apps menu, press the Find My option.
Step 4: Next, tap on All Devices to see the list of devices. Click on your device name to select it.
Step 5: Now you will see three options, Play Sound, Lost Mode, and Erase iPhone. Tap the Erase iPhone button to restore your phone and turn off iPhone password.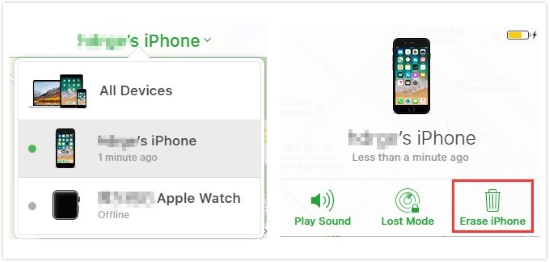 Method 4. Erase iPhone via iOS 15.2
Imagine getting locked out of your phone after entering erroneous passcode multiple times. Fortunately, Apple has recently released iOS 15.2 with a host of fantastic features, including a new Erase device feature. With iOS 15.2, users can now easily reset or erase their locks without needing a Mac or Windows computer.
Here's how you can use it to take off the passcode on your device. If you type incorrect passcode on your device many times, the device will automatically enter into Security Lockout Mode. Once that happens follow the steps below. Don't forget to create a backup of your data before resetting the device.
Step 1: Tap on the Erase iPhone option located at the bottom of the screen.
Step 2: Then, confirm your selection and enter your Apple ID and password to start erasing your phone.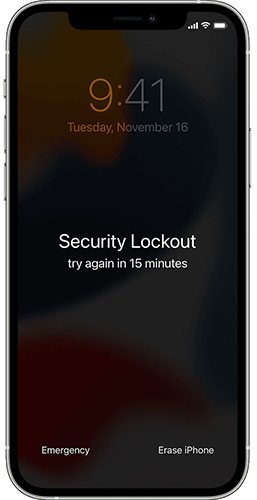 Part 3: Conclusion
Well, that's all. We hope now you know how to take password off iPhone. While passcodes can protect your personal data from getting exposed or stolen, re-entering it invariably is a nuisance. Moreover, turning off your iPhone password can help in a variety of scenarios. And to do so, we recommend using the amazing TunesKit iPhone Unlocker tool.