How to Open iPhone Without Password 2022
Posted by Brian Davis on Jul 28, 2022 10:00 AM • Category:
Unlock iOS
5 mins read
Apple devices come with impressive security mechanisms. For example, the lock screen passcode feature protects your device from unauthorized users and keeps your personal data safe. But it is equally scary when you forget the password and get locked out of your own device. The situation is even worse when you have no clue about how to open iPhone without password.
Worry not, this article will help you. To tackle this annoying situation, we have discovered a few iPhone unlocking tricks that are simple and convenient. Whether you forgot your password or your naughty little kid changed it without telling you, these 4 amazing methods will help you open your iPhone within no time.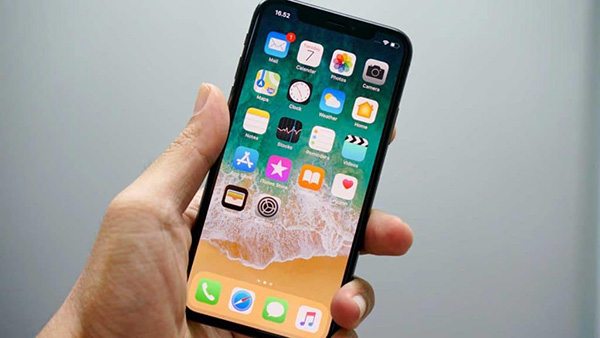 None of us likes to be in a situation of getting locked out of their device. But we have all been there due to various scenarios. Regardless of the case, the one and only way to unlock an iPhone without password is by restoring it. And below you will find four different ways to do the needful. Let's take a look at each one in detail.
Method 1. Open iPhone Without Password by TunesKit iPhone Unlocker [Hot]
The first and the best method to open iPhone without a passcode is by using a third-party tool called TunesKit iPhone Unlocker. This is a top-notch tool that is specifically designed to unlock any and every type of iPhone lock. Be it a 4-digit or 6-digit password, custom numeric pin, Touch ID, or even Face ID lock, TunesKit iPhone Unlocker can unlock it all. That too, without iTunes and using passcode.
For the best part, TunesKit has a 100% success rate and is easy to use, so you don't even have to be tech-savvy to use it. Moreover, this powerful tool is compatible with all major iOS devices and versions, including the new iOS 16 Beta.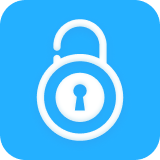 Key Features of TunesKit iPhone Unlocker
Comprehensive and easy-to-use interface
Removes all types of iPhone passcodes with ease
Works well on all versions of iPhone, iPad, and iPod touch
Factory reset iPhone without passcode or iTunes
Try It Free
600,000+ Downloads
Try It Free
600,000+ Downloads
Check out this basic guide to unlocking iPhone passcodes using the TunesKit iPhone Unlocker.
Step 1: The very first step is to download and install the TunesKit tool on your Mac or PC. Then plug in your device using the original cable. When TunesKit automatically detects your device, click on the Start button.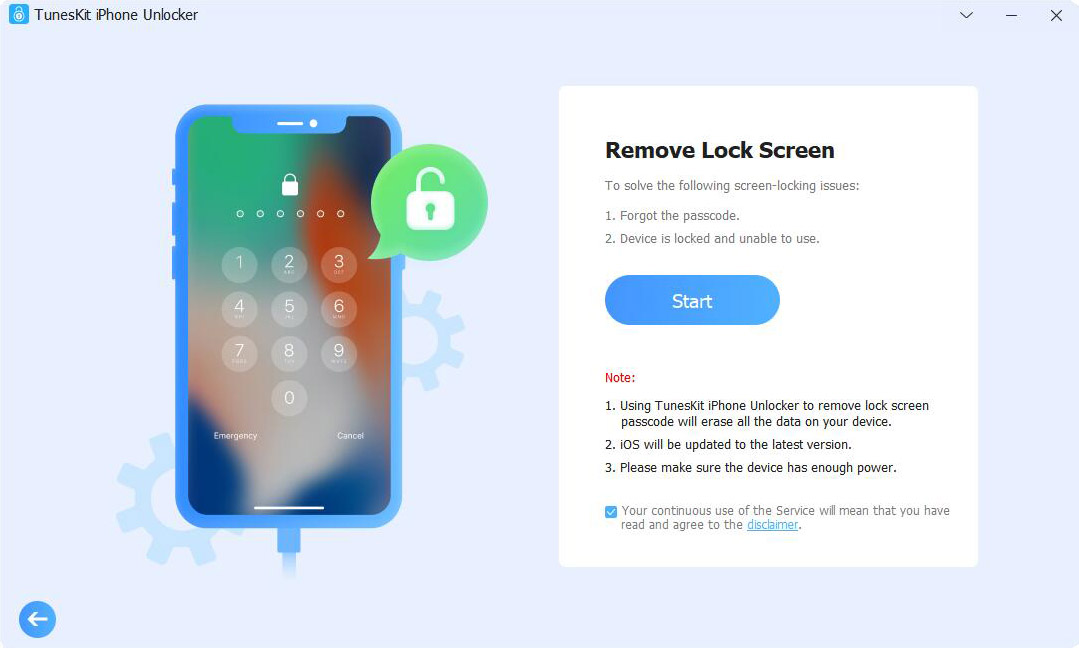 Step 2: If your device is not detected, it is important to boot your device into recovery mode manually. Follow the instructions on the TunesKit interface to put your device into recovery mode.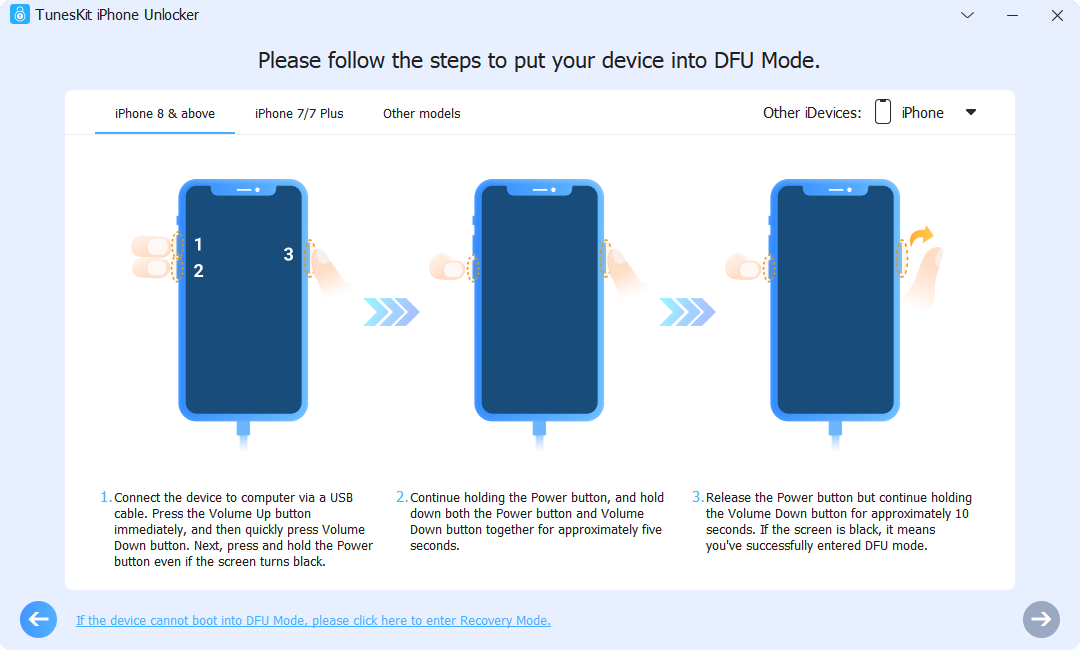 Step 3: Once your device is recognized, you can confirm your iOS version. Double check the iOS version, model version etc. Then find and select the firmware package of your choice. Press the Download button to install the firmware.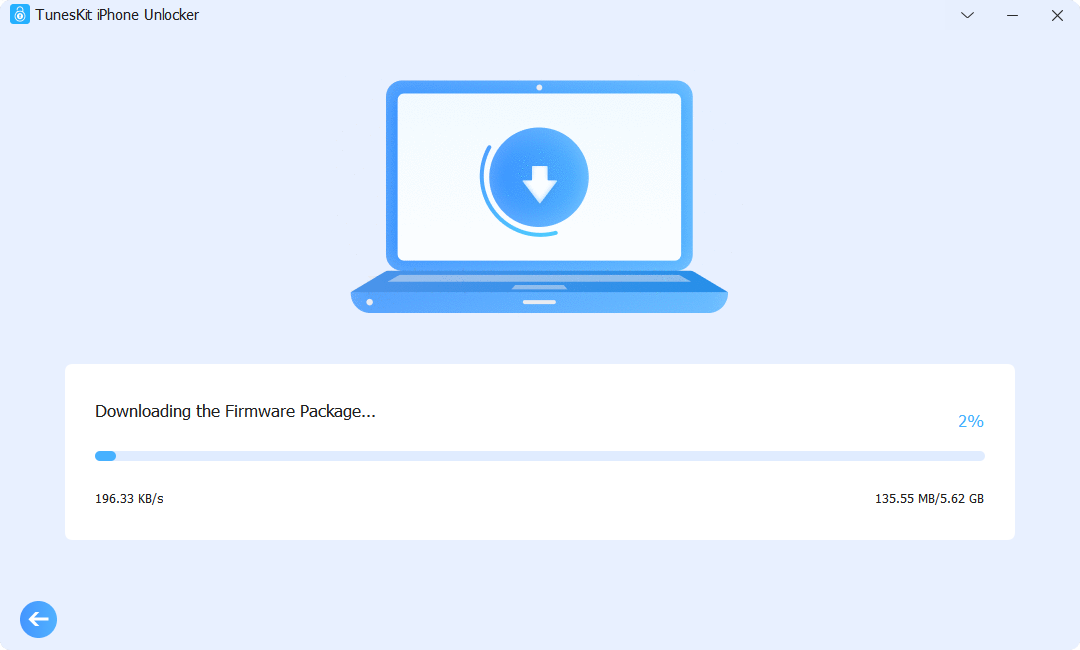 Step 4: After the firmware package is downloaded successfully, hit the Unlock button to remove iPhone lock screen password. And that's all.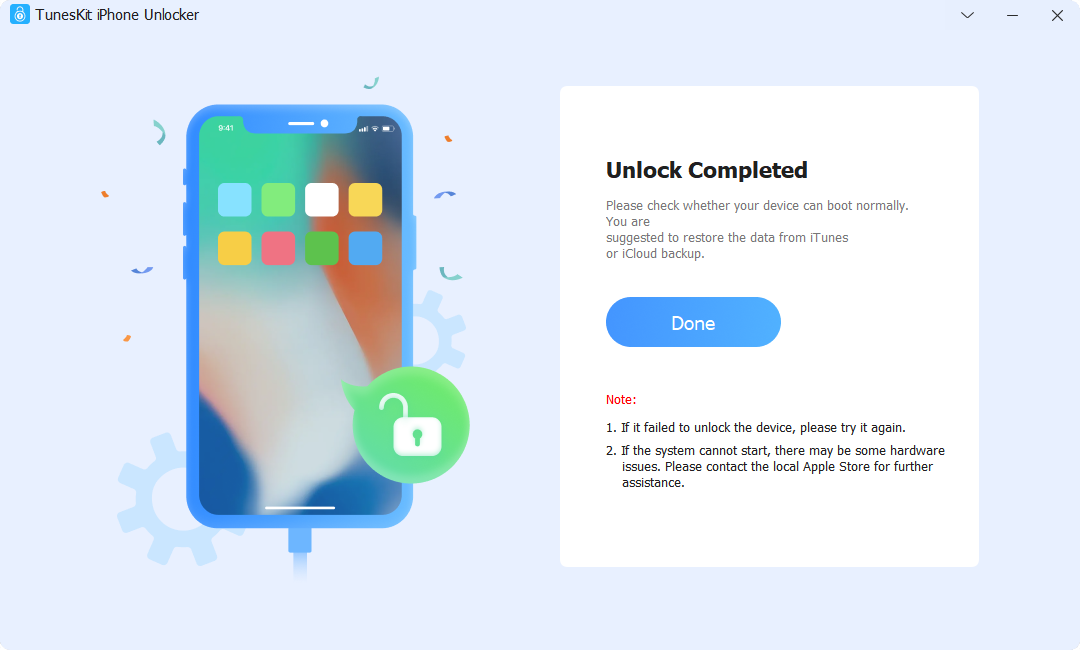 Method 2. Open iPhone Without Password by iTunes
The next viable option is to restore iPhone via iTunes. Without a doubt, iTunes is an amazing Apple app with various benefits. Simply put, it is so much more than just a music library. With iTunes, you can back up any data as well as restore your iPhone, iPad, or iPod. So, if you have a laptop previously synced with your iTunes, you can use it to disable the passcode on your phone. Moreover, it's an official method supported by Apple.
However, there is a downside to this method. It's worth noting that restoring iPhone via iTunes means all your data will be erased along with the password.
Follow these steps to unlock your iPhone using iTunes.
Step 1: Connect your device to a laptop that has been connected to iTunes before.
Step 2: Now launch the iTunes app and make sure it is updated to the latest version.
Step 3: Once your iPhone is detected by iTunes, tap the Device icon.
Step 4: Then head to the Summary tab and click on Restore iPhone. This will erase your data and the lock screen passcode.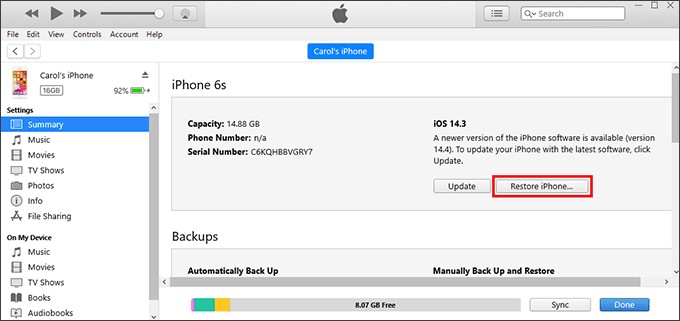 Method 3. Open iPhone Without Password by iCloud
You may be wondering how to open locked iPhone without password using iCloud. Well, it involves logging in to iCloud.com on your browser and using the Find My iPhone feature. Doing so will also wipe all the content and restore your phone to factory settings like iTunes. But it's worth a try if you really want to enter your phone without a password.
Anyhow, this method comes in handy when you know your Apple ID credentials. As a plus, it does not require any additional application. All you need is a stable internet connection and this tutorial to break through your locked iPhone.
Step 1: Open iCloud.com on your laptop browser.
Step 2: Next, log in to your Apple account using your designated ID and password.
Step 3: From the apps menu, tap on the Find My option.
Step 4: On the following window, press All Devices and select to highlight the iPhone you want to unlock.
Step 5: You will find three options, namely, Play Sound, Lost Mode, and Erase iPhone. Hit the Erase iPhone button. Your iPhone passcode will be disabled.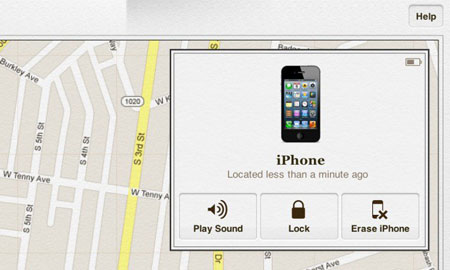 Method 4. Open iPhone Without Password by Recovery Mode
Recovery Mode is the last resort to the issue of how to open an iPhone without password. You can put your iPhone into the Recovery Mode using iTunes on your Mac. Or if you are using a Windows PC, make sure that it is Windows 8 or later. Follow these steps to restore iPhone via Recovery Mode.
Step 1: Switch off your iPhone completely.
Step 2: Open iTunes on your Mac or PC and connect your phone to it using a USB cable.
Step 3: Now depending on your iPhone model, hold the following buttons to boot your device in recovery mode.
For iPhone 8, 8 Plus, and X: Tap and release the Volume Up button. Do the same with the Volume Down button. Then press and hold the Side button until Recovery Mode appears.
For iPhone 7 or 7 Pro: Long press the Volume (Up or Down) buttons and the Side button to enable the Recovery Mode.
For iPhone 6 or earlier: Tap and hold the Home button and the Top button. Leave the buttons when Recovery Mode appears.
Step 4: After your phone is in Recovery Mode, go to iTunes and select your iPhone.
Step 5: Hit Restore and verify again to erase all data and passwords.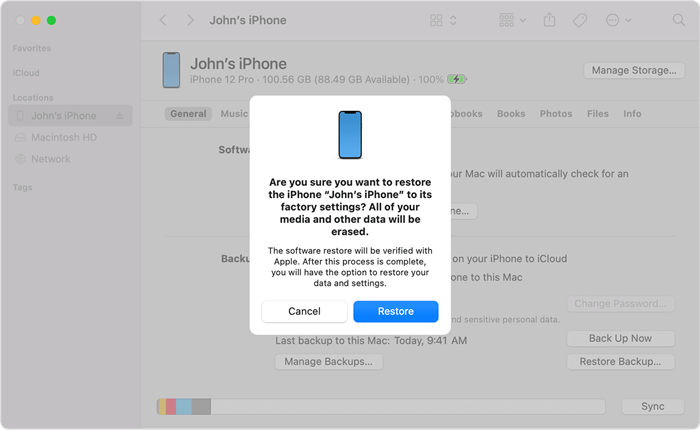 Conclusion
A lot of people forget their passcodes and it's understandable. However, it is important to be knowledgeable about how to open a locked iPhone without password. All of the methods mentioned above have proven results. The most effective and fastest way is to use the TunesKit iPhone Unlocker. The tool is easy to use and can unlock your iPhone in just one click.
Alternatively, you can choose to restore your iPhone via iTunes or iCloud. But before you do, we recommend backing up your important data on a laptop or PC.