If you own an iPhone that has a Home button, you may have noticed that you have to press the button to unlock the device. Accidents can still happen no matter how well we protect our phones. If your iPhone home button has been compromised by an accident, you may feel that there is nothing you can do to unlock it. Is it really not possible to unlock the iPhone in this case without the button? This is something that we going to talk about in this post. Just keep your eyes feast on below to find how to unlock iPhone without Home button.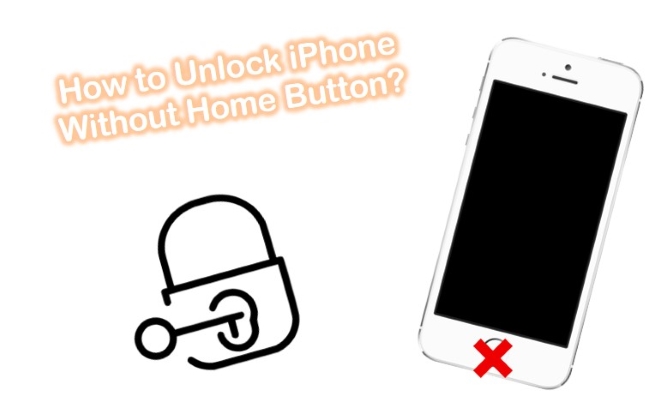 Way 1. How to Unlock an iPhone without Home Button by Setting Rest Finger to Open
Since the iPhone 5s is Touch ID enabled, you can use the Rest Finger to Open option if Touch ID is locked. By using Touch ID, you can unlock your iPhone without having to press the Home button or any other button. To enable Reset Finger to Open, follow the steps below.
Step 1. Open Settings and tap on Accessibility.
Step 2. In the Accessibility interface, you can scroll down and tap the Home Button option.
Step 3. Press the switch next to "Rest Finger to Open" to turn this functionality on. By doing this, you will be able to use Touch ID to open your iPhone by resting your finger on the home button rather than pressing it.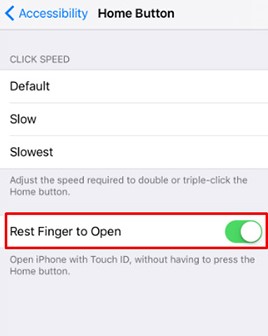 Way 2. How to Unlock an iPhone without the Home Button with iTunes
If you have a Mac or Windows computer, you can use iTunes as well.
Step 1. Take the USB cable to connect the iPhone to the computer and launch iTunes. (For macOS Catalina and newer versions, launch Finder)
Step 2. You will see the iPhone icon on iTunes once the connection between iPhone and iTunes has been established successfully. Click on your iPhone icon.
Step 3. Select the Summary on the left menu.
Step 4. Click on Restore iPhone, then Restore to confirm your action.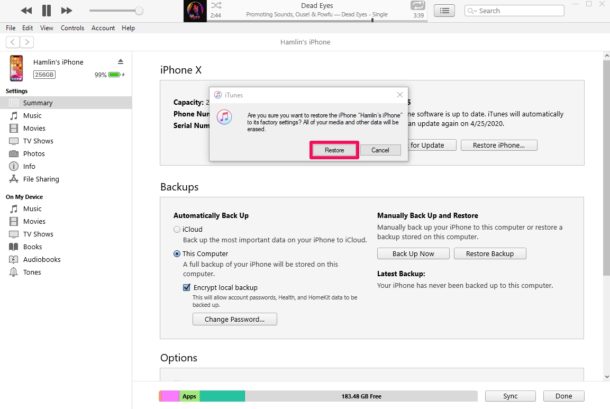 Way 3. How to Unlock iPhone Without Home Button after Reset with iCloud
All iPhones can be unlocked by iCloud without pressing any buttons (the Home button is included). You can use this method if you are searching for a way to unlock an iPhone with a broken home button without a passcode. Ideally, this would work on locked iPhones that have to Find My iPhone enabled.
Step 1. Go to icloud.com and sign in to your account(that your iPhone signed with).
Step 2. Click on Find iPhone and choose your iPhone device from the list of All Devices.
Step 3. Finally, click Erase iPhone.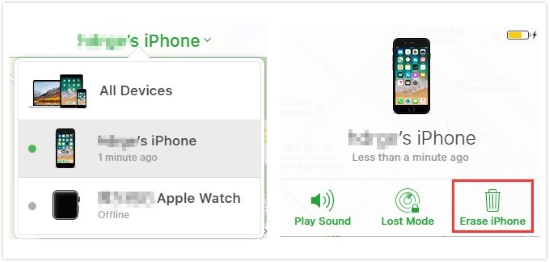 Way 4. Use the Top-Notch Unlock Tool—TunesKit iPhone Unlocker [Hot]
It's obvious the methods above work only under certain conditions. TunesKit iPhone Unlocker can assist you in removing the iPhone screen lock from locked, disabled, or broken iOS screens without any limitations. You can still unlock iPhone Home button though is broken, as the home button is not needed during the entire process. Unlike other programs, this one uses an easy-to-use interface on the screen, which requires no complex instructions at all. This application is compatible with both Macs and Windows PCs and does not require iTunes or an Apple ID to work.

Why Choose TunesKit iPhone Unlocker?
Fully compatible with most iOS device models
Unlock Unlock iPhone without pressing home button easily
Easy-to-use feature and user-friendly interface
Supports the latest iOS version including iOS 15
Step 1

Download, and Install the Program

Get the app and install it on your computer. Both Windows and Mac computers can use it. When the app is fully installed on your computer, launch it. Click on the Start option on the main screen.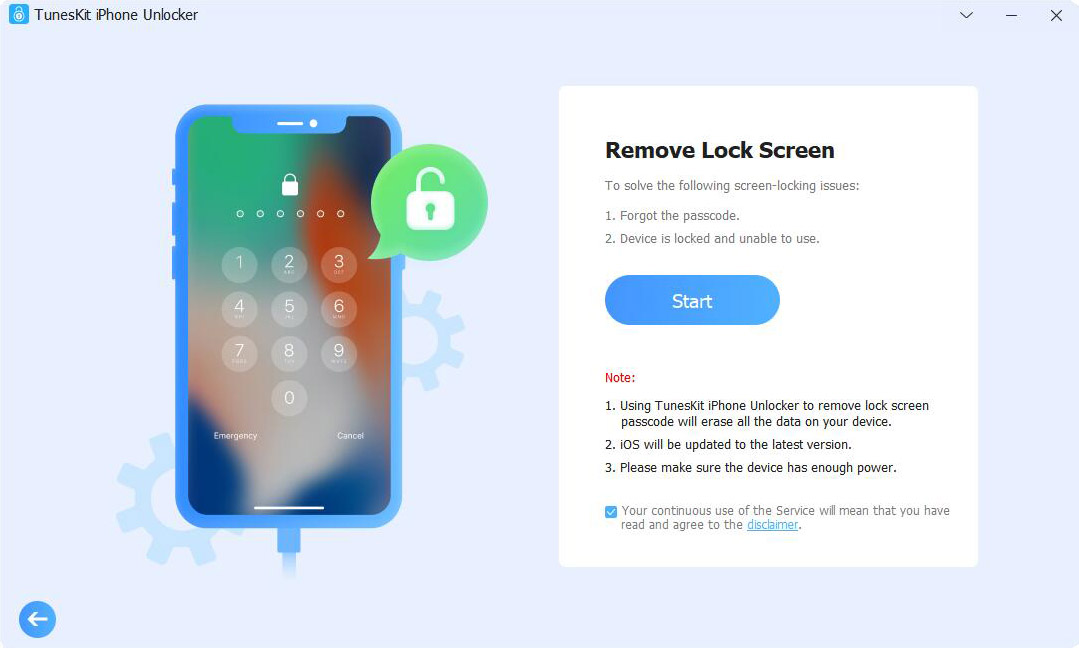 Step 2

Activate DFU/Recovery Mode

Follow the on-screen instruction to put your iPhone into DFU mode or Recovery mode. Then hit the Next button to proceed.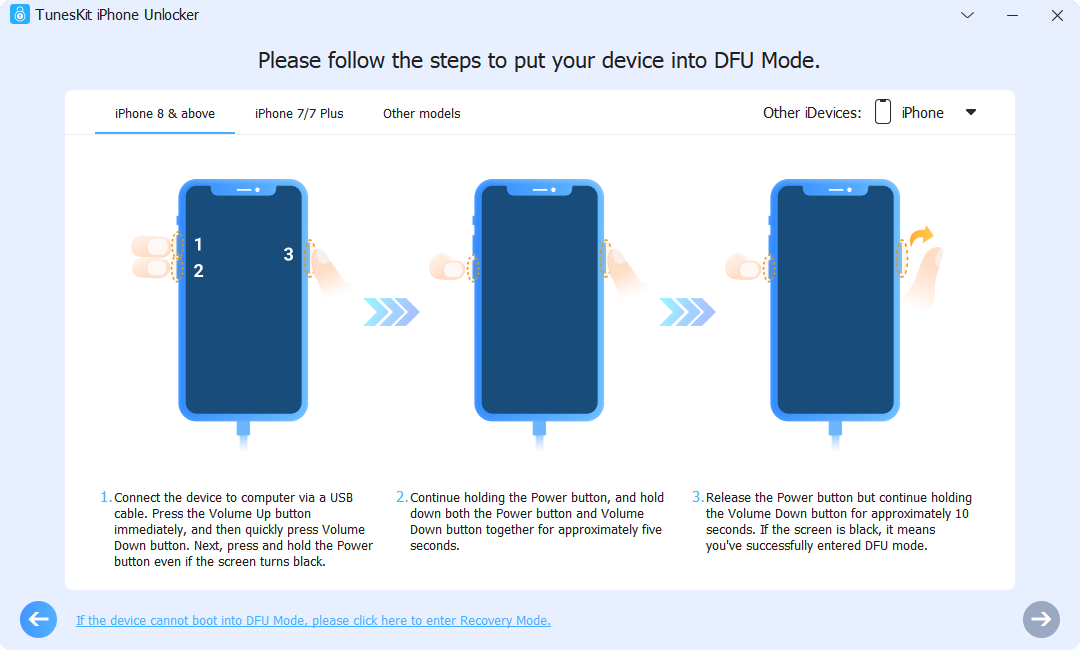 Step 3

Download and Verify Firmware Package

In this step, after checking all device information, including the model. "Download" the firmware matched to your iPhone.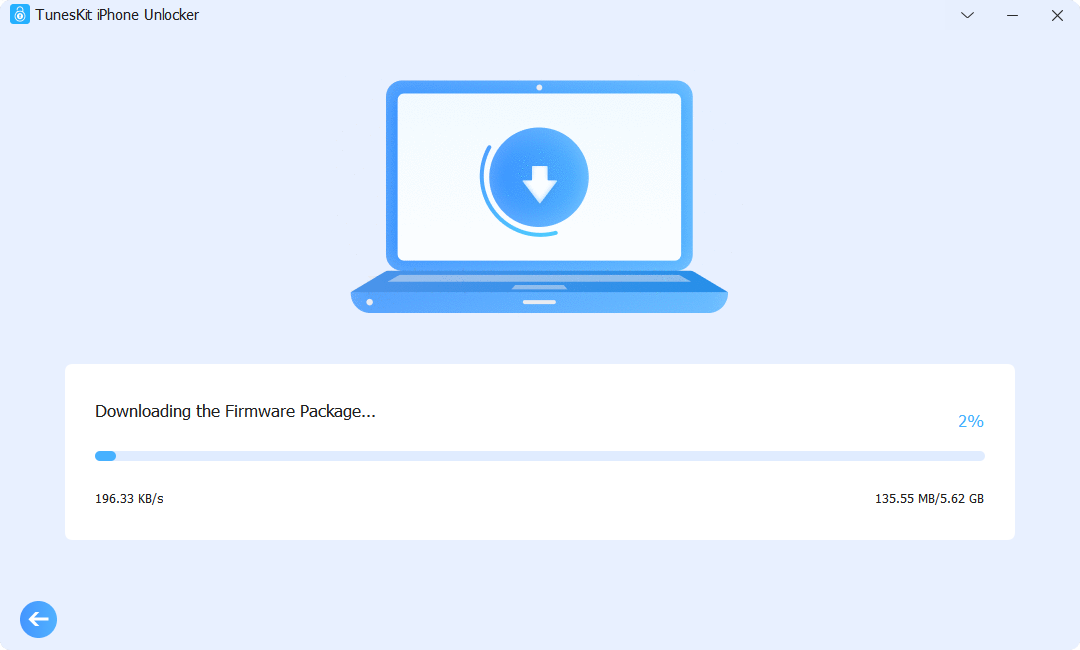 Step 4

Start to Unlock iPhone Without Pressing Home Button

On the last step, click on the "Unlock" button. Wait for a few minutes, the program will automatically help reset your iPhone to unlock.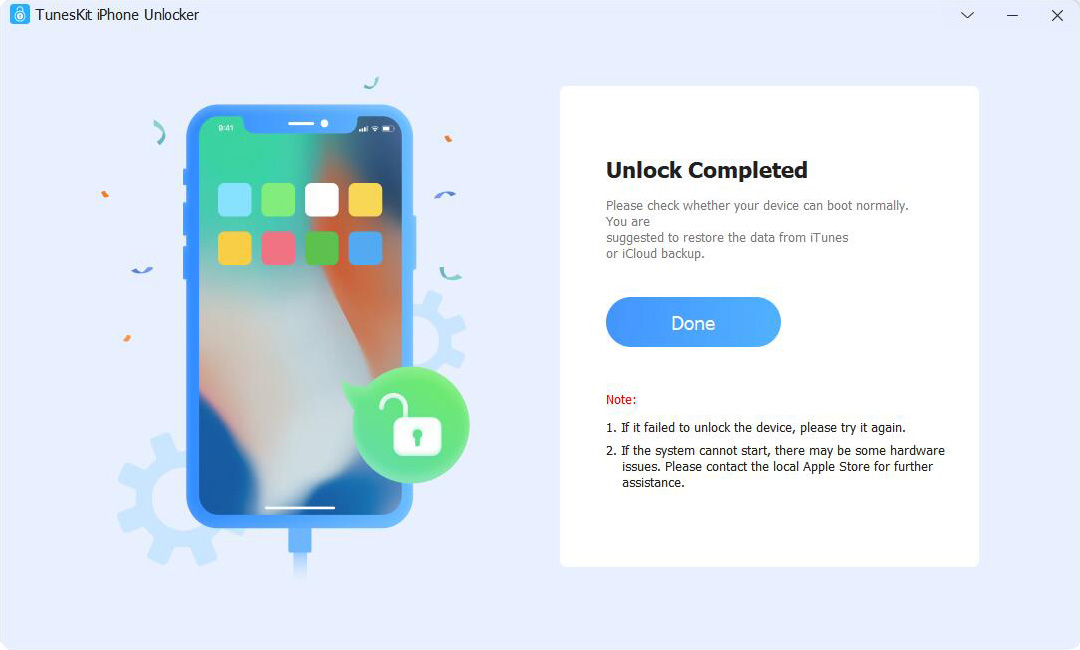 Summary
For those users who are facing troubles with how to unlock iPhone without Home button, just read this post and we believe the problem will no longer bother you. TunesKit iPhone Unlocker is your best bet because other methods have many limitations. If you are suffering from this irritating problem again, try to implement this quick fix. In case the problem persists or any further questions, welcome to seek the help of our email support experts.

Brian Davis has covered tech and entertainment for over 10 years. He loves technology in all its forms.