How to Change Passcode on iPhone 12/11? Get Suitable Solution
Posted by Brian Davis on Jul 25, 2022 4:02 PM • Category:
Unlock iOS
4 mins read
Modern iPhones come with either Face ID or Touch ID as the primary method of unlocking the device, but a passcode is always available in case the biometric system fails. Your bank accounts, or any retail stores where you store information, could be accessed by an opportunist who sees that your iPhone is unlocked or thinks your passcode is your pet's birthday. It is very likely they will have access to your email, meaning that they can log in to any site you use, and change your password.
It's likely that you created this when you first received your iPhone and haven't given it much thought since. However, if you haven't set up a passcode or wonder how to change password on iPhone, we have already covered the process.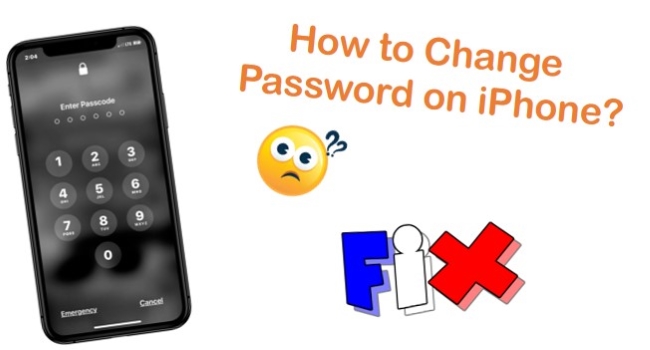 Way 1. How to Change Passcode on iPhone with Phone Settings
If you still remember the existing code, it's easy to change your iPhone passcode by following these instructions.
Step 1. On the iPhone Home screen, open Settings.
Step 2. Scroll down until you find either Face ID & Passcode or Touch ID & Passcode, depending on which one applies to your device.
Step 3. Choose this and you'll be prompted to enter your current passcode. Do it.
Step 4. On the next page, scroll down and tap the Change Passcode.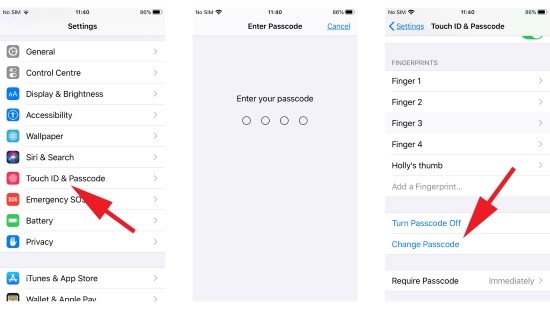 Step 5. Then you'll be asked to enter a new passcode to replace your existing one.
Note: By default, iOS uses a six-digit code, but you can change it if you tap Passcode Options. Among them are Custom Alphanumeric Codes (one that combines letters and numbers), Custom Numeric Codes (a number combination of your choice), and the standard 4-Digit Numeric Code.
Step 6. After selecting the one you want, enter the new code and verify it.
Way 2. Scatterbrain's Boon—TunesKit iPhone Unlocker [Highest Success Rate]
Using the above method to alter your passcode, keep in mind you'll need to enter your current one before you can change it. Luckily, with TunesKit iPhone Unlocker, the current code isn't required. It can assist you in restoring a locked iPhone without iTunes, factory Reset iPhone when it is locked without any limitations. You can still use it to change your iPad password. The interface on the screen for this program is very easy to use, and it does not require complicated instructions at all. Neither iTunes nor an Apple ID is required to run this application on Macs or Windows PCs.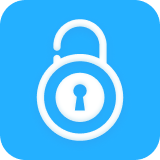 Key Features of TunesKit iPhone Unlocker
Unlock password for iPhone with simple steps
Available on the latest iOS version including 15
Enable to factory reset iDevices without passwords
Unlock iPhone/iPad/iPod touch with ease
Help to remove Face ID and fingerprint recognition at ease
Try It Free
600,000+ Downloads
Try It Free
600,000+ Downloads
Now let's take a deeper look into how the TunesKit iPhone Unlocker works.
Step 1

Download, and Install the Toolkit

Free download TunesKit iPhone Unlocker and launch it on the computer. Connect your iPhone to a computer with the USB cable. Then click on Start option from the homepage.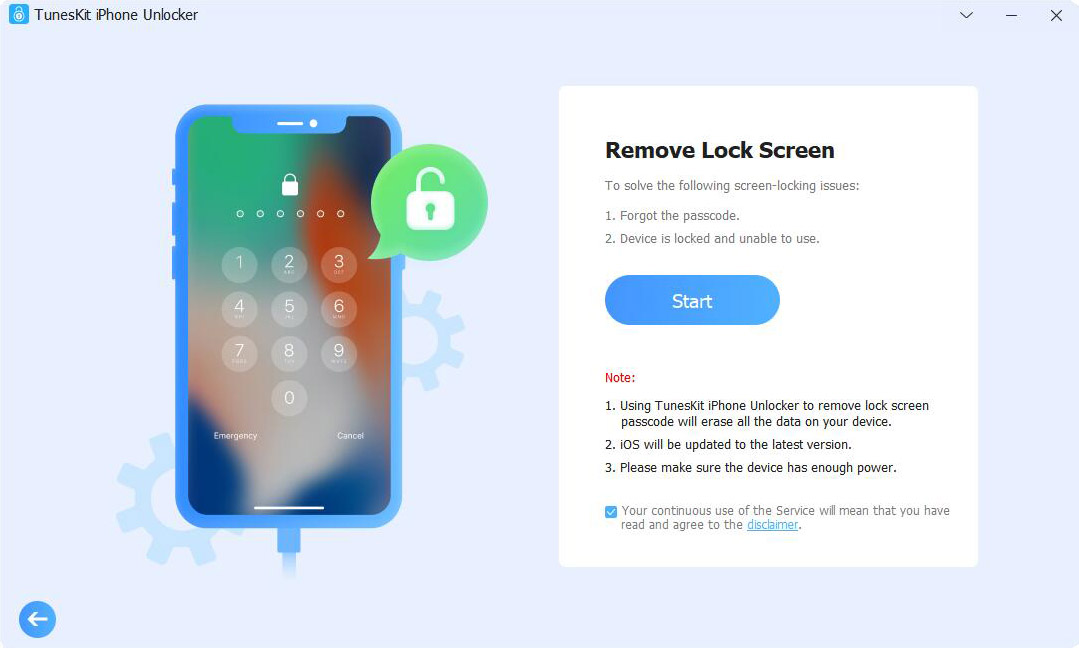 Step 2

Enter DFU/Recovery Mode

Putting your iPhone in DFU mode or Recovery mode is as simple as following the instructions on the screen. To continue, click Next.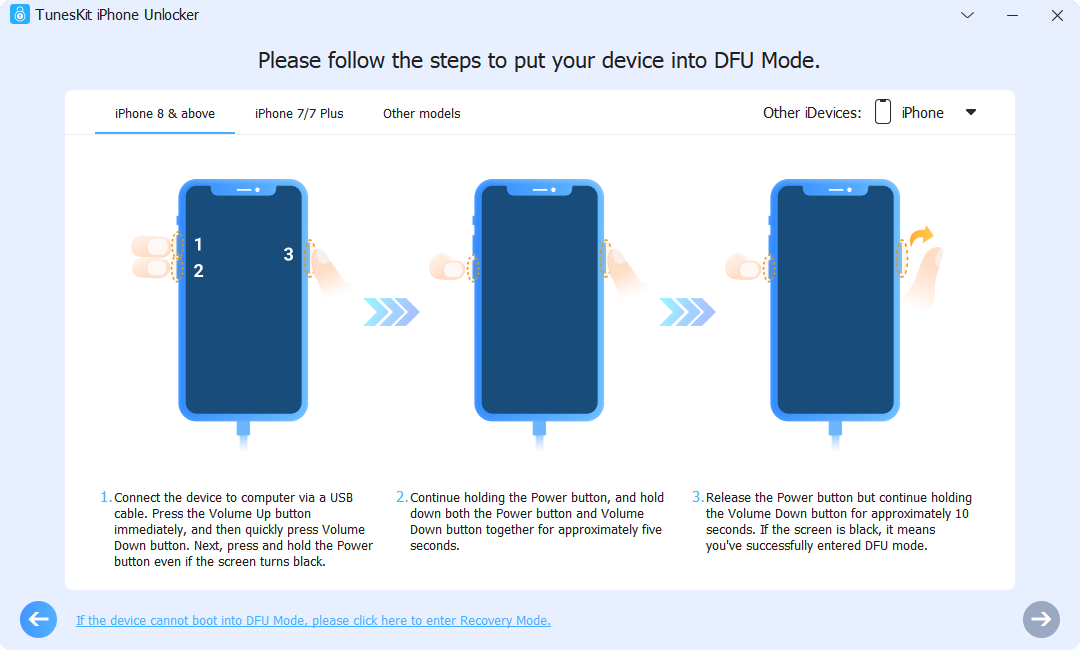 Step 3

Download iOS Firmware

When you enter Recovery Mode, you will see the interface below. To download the firmware, select the information that matches your device and click Download.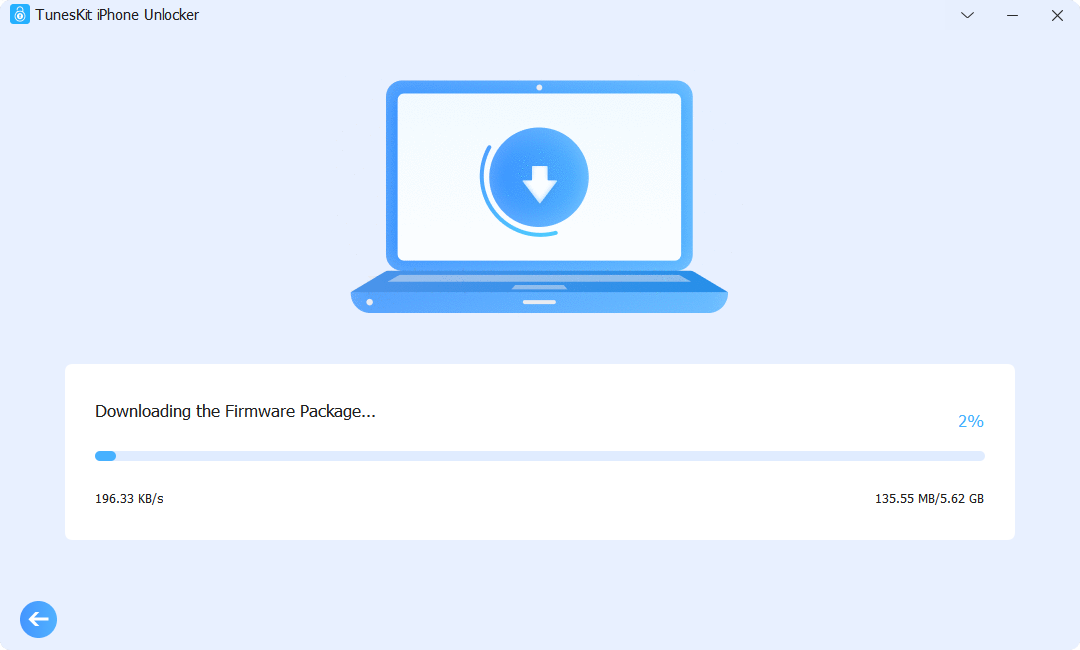 Step 4

Start to Change Password for iPhone

After the firmware is downloaded, click Unlock and TunesKit will start the unlocking process automatically. Please make your phone stay connected to the computer until it restarts. It will take a few moments for your iPhone to reboot after the process is complete. Create a new passcode for it.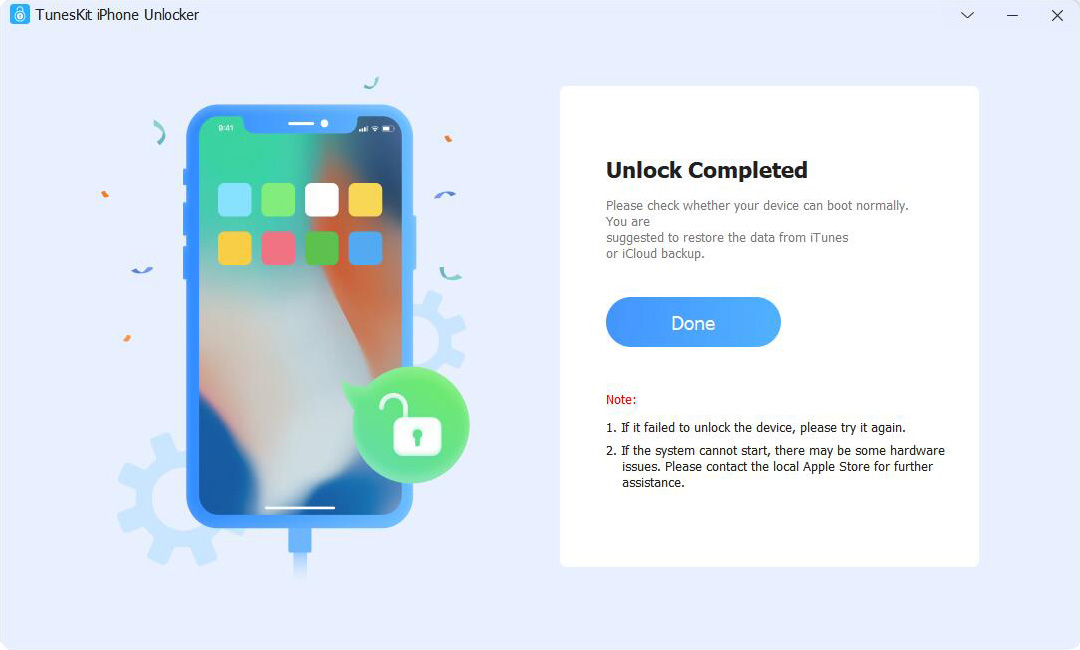 Way 3. How to Change Your Password on iPhone with iCloud Find My iPhone
When you forget a password on your iPhone, you can erase it and reset it using iCloud if "Find My iPhone" is enabled.
Step 1. Visit iCloud.com on your computer, and then find and log in with your Apple ID credentials.
Step 2. At the top of the page, you should see a click on All Devices.
Step 3. Choose the relevant device that you want to work on.
Step 4. Click "Erase iPhone" and confirm it.
Way 4. How to Change the Passcode on iPhone with iTunes
The option to change your iPhone passcode via iTunes can also be used if you've synced your phone previously with iTunes and you've enabled Find My iPhone. You can do this by following these steps:
Step 1. Open iTunes and plug your iPhone into the computer you synced it on with a USB cable. Remember to stay your phone connected throughout this operation.
Step 2. Make sure you're using the same computer you synced on previously if you're unable to remember your passcode. You can skip that step if it's the case by putting your phone in Recovery mode.
Step 3. iTunes will continue to sync and backup your phone.
Step 4. Your device's icon should be located on the top-left corner of your computer screen. Click on the icon to bring up your device information.
Step 5. On the Summary tab, click "Restore iPhone".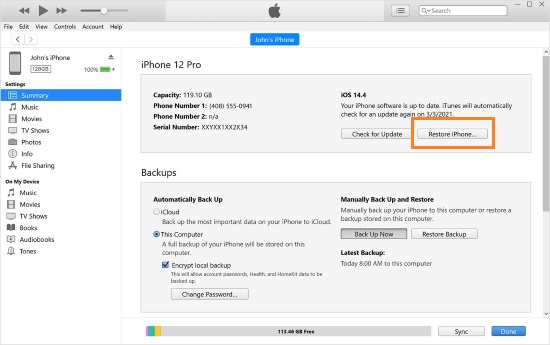 Conclusion
How to change password on iPhone? Of all the solutions listed above, TunesKit iPhone Unlocker is highly recommended as the software is easy to operate as ABC. If you find yourself experiencing this irritating problem again, you might consider implementing this quick fix. Should the problem persist or you still have any further questions, please contact our email support team.