2022 New Guide: How to Change iCloud Password in 4 Ways
Posted by Brian Davis on Sep 30, 2022 11:30 AM • Category:
Unlock iOS
5 mins read
In general, your iCloud account is your Apple ID. You can use this account to sign in your iOS devices, including iPhone, iPad, iPod, Mac, etc. Therefore, changing your iCloud ID means resetting Apple ID. However, some people may forget their iCloud password if they don't use it for a period of time, making it a hassle to access the data stored on iCloud, such as photos, contacts and files. Are you obsessed with the same problem, and not knowing how to deal with it? Just read this post and try these 4 ways to change your iCloud password.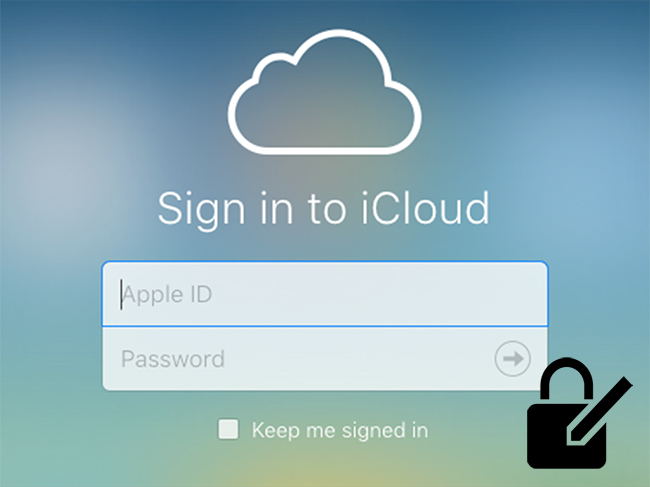 Part 1: How to Change Password for iCloud via Settings
If you know your iCloud password, you can directly change it through Settings on your iOS devices. However, if you don't remember your iCloud password, it's suggested that you try other methods. Here is the step-by-step guidance on how to change iCloud password via the Settings app.
Step 1. Head to the Settings app on your iOS devices, and then select your name.
Step 2. Choose the Password & Security option and then click on Change Password.
Step 3. Enter your old password when prompted, and then type your new password.
Step 4. Confirm your new password by typing it again, and then tap on Change.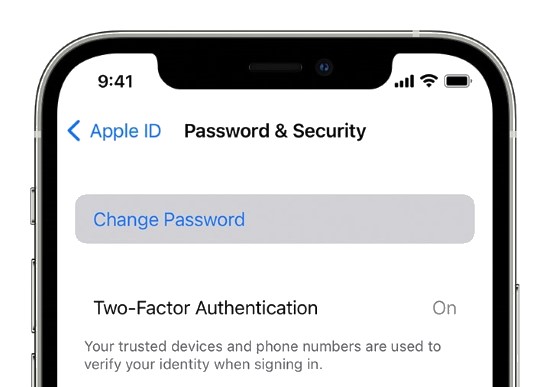 Part 2: Reset iCloud Password Through iForgot Website
Resetting iCloud password through iForgot website is a good option for you when you want to change your password but forget it. Though this method will be a bit time-consuming and complex, it doesn't need to be conducted on your trusted device. The following are the detailed steps for how to change password for iCloud through iForgot Website.
Step 1. Navigate to iForgot website of Apple, and type your Apple ID.
Step 2. On the next interface, you will see the phone number associated with your Apple ID. Click on Continue and type your phone number. .
Step 3. A list of your Apple devices will be displayed on the screen, and you need to click Allow when you see the Reset Password message.
Step 4. Enter your device passcode and type a new iCloud passcode. Verify it by re-entering it, and then tap on the Change button.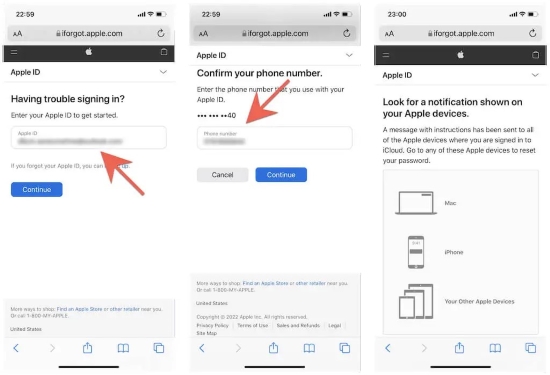 Part 3: How to Change Password in Cloud with Apple Support App
Another method you can choose is to reset iCloud passcode with the Apple Support app. Apple Support enables you to change your iCloud password on another iOS device. You can reset your password using your friend's or family member's iOS devices. Specific steps for how to change password in iCloud are shown below.
Step 1. Install and run Apple Support app on the iOS devices you want to use to reset your iCloud password.
Step 2. Select Password & Security and then Reset Apple ID Password.
Step 3. After that, click on Get Started and A Different Apple ID.
Step 4. Enter the Apple ID you want to change the password. Then, follow the on-screen instruction to confirm.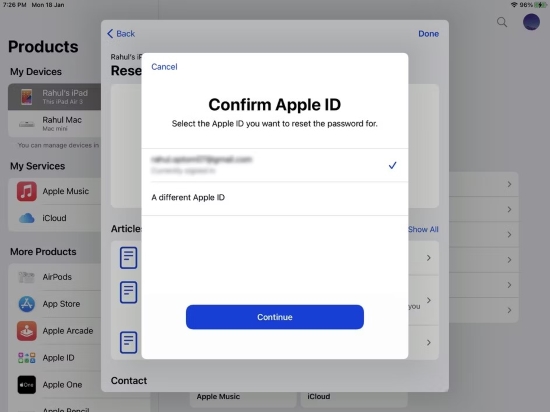 Part 4: Use TunesKit iPhone Unlocker to Change iCloud Password [Hot]
The above ways not working for you? Can't meet the requirement to reset your iCloud password? No worries, please try a professional third-party tool we recommend most –TunesKit iPhone Unlocker. Even when you forget your password, you can change it easily and instantly with this useful tool.
No matter what scenarios you are in, such as forgetting Apple ID password, not remembering screentime passcode, and unavailable iPhone/iPad, TunesKit iPhone Unlocker can help you solve them with simple steps. With the ability to unlock 4/6-dight passcode, Touch ID, Face ID, and screentime passcode, TunesKit can be conducive whenever you are locked out of your iPhone/iPad/iPod.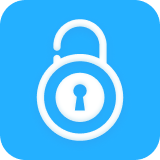 Key Features of TunesKit iPhone Unlocker
Easily reset iCloud password with simple steps
Fully compatible with most iOS device models
Available on the latest iOS version including 16
Unlock iPhone/iPad/iPod touch with ease
Help to remove Face ID and fingerprint recognition
Try It Free
600,000+ Downloads
Try It Free
600,000+ Downloads
Then, let's take a look at how to change password on iCloud via TunesKit iPhone Unlocker.
Step 1

Connect your device to TunesKit iPhone Unlocker

First, install and run TunesKit iPhone Unlocker on your computer, and then make your device plugged into it.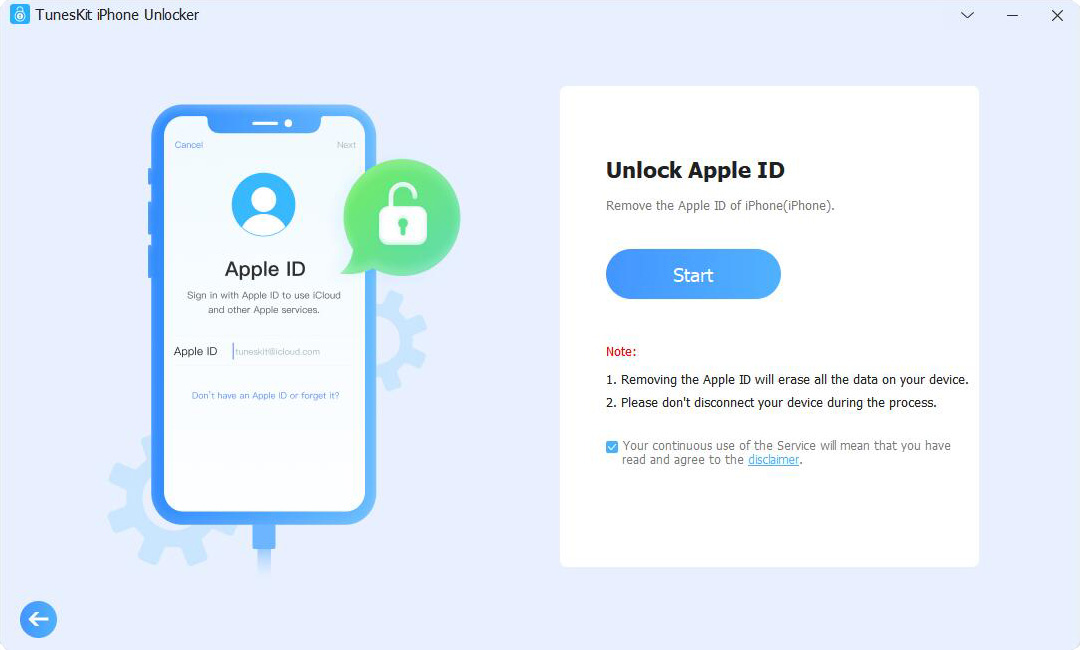 Step 2

Check Settings of your device

If you have turned on Find My iPhone feature, you have to make sure that the passcode is set up on your iOS device, and that the two-factor authentication is enabled. If the Find My iPhone feature is turned off on your device, you are able to move forward to the next step immediately.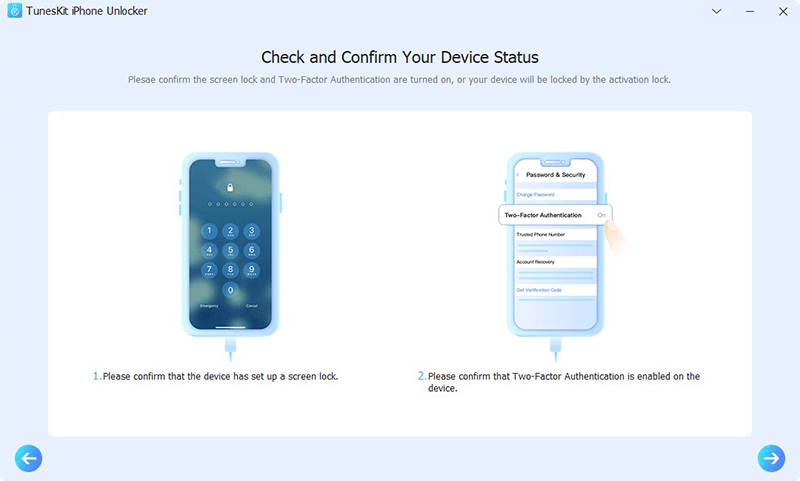 Step 3

Begin to reset iCloud ID password

In this step, you need to check the device information carefully first, and then download the matched firmware package. Once the downloading process is finished, TunesKit will begin to remove the iCloud account from your device. Then, you can create a new iCloud account on it.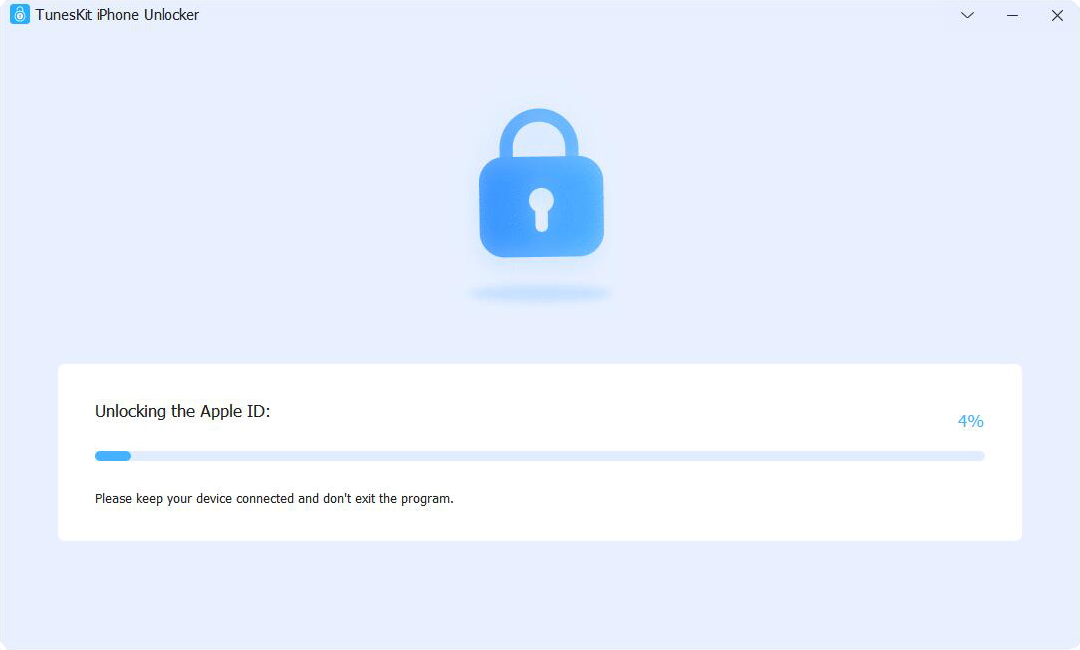 Part 5: More FAQs About Changing iCloud Password
1. What's the difference between Apple ID password and iCloud password?
Actually, Apple ID password is the same thing as the iCloud password. The Apple ID is used for logging into the iCloud, and the iCloud is an added service of Apple ID login. They can be considered as the same account as they are tightly related.
2. How can I find my iCloud ID?
To find your Apple ID, you can go to the Settings app, and then choose the iCloud option. Then you can see your name and iCloud ID at the top of the screen.
3. How many times can I try the iCloud password?
You are allowed to try entering wrong password up to ten times. After that, passcode can be set to erase all data. When you repeat entering the incorrect passcode, your devices will be disabled for longer intervals before you can try again.
Part 6: Conclusion
For many iOS users, forgetting iCloud password can be frustrating when they need to access their data. I think you have learned some useful solutions in this post to help you get rid of this matter. By the way, we recommend you to try TunesKit iPhone Unlocker first if you want to save time and energy. Hope this guide can help you solve your problem successfully.