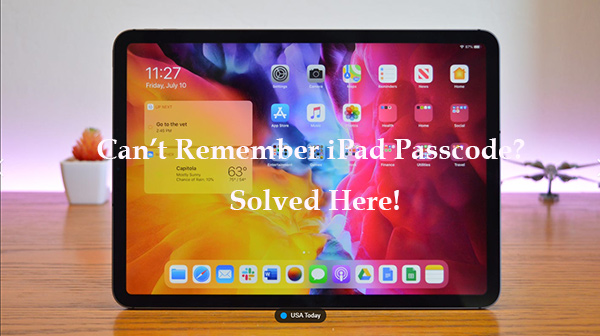 Can't remember iPad Passcode? You've come to the right site! It's not unusual for users to confuse or forget their passcodes, as they now have different devices with a wide variety of passcodes. Or some users change their passcodes frequently to protect the security of their devices, which makes it easier to forget their passcodes. What can you do if you can't remember passcode to iPad? Continue reading and get information on the solutions.
Method 1. Unlocking iPad via TunesKit iPhone Unlocker
TunesKit iPhone Unlocker, which enables you to unlock your iPad, iPhone, and iPod touch in simple steps, is your go-to application when you can't remember passcode for iPad. TunesKit iPhone Unlocker has four major functions, including unlocking iOS devices, bypassing Apple ID, removing MDM restrictions, and turning off screentime without passcode. No matter if you use 4/6-dight passcode, Face ID, or Touch ID, you are allowed to unlock devices at ease when you can't remember 4-digit passcode for iPad, or your Touch/Face ID doesn't work.
Before studying how to unlock iPad via TunesKit iPhone Unlocker, you need to prepare these simple things:
1. A personal computer with iTunes installed.
2. An original USB cable that can connect your iPad to the computer.
3. TunesKit iPhone Unlocker – you can download it with the link in the following, and then install it on your PC.

Why Choose TunesKit iPhone Unlocker?
Fully compatible with most iOS device models
Unlock iPad without passcode with simple steps
Easy-to-use feature and user-friendly interface
Supports the latest iOS version including iOS 15
When you get ready, launch the software, and take these steps below to unlock your iPad.
Step 1

Use the cable prepared to get your iPad and PC connected

Make your iPad and PC connected using the lightning cable you prepared before. After that, choose the Unlock iOS Screen option.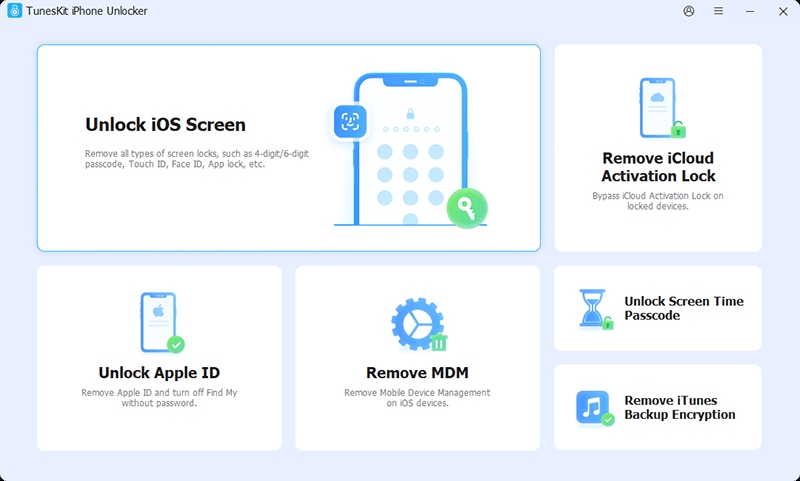 Step 2

Set your iPad into the DFU/Recovery mode

Then, take the steps on the interface to set your iPad into the DEU/Recovery mode, and tap the arrow at the bottom right of the interface to continue.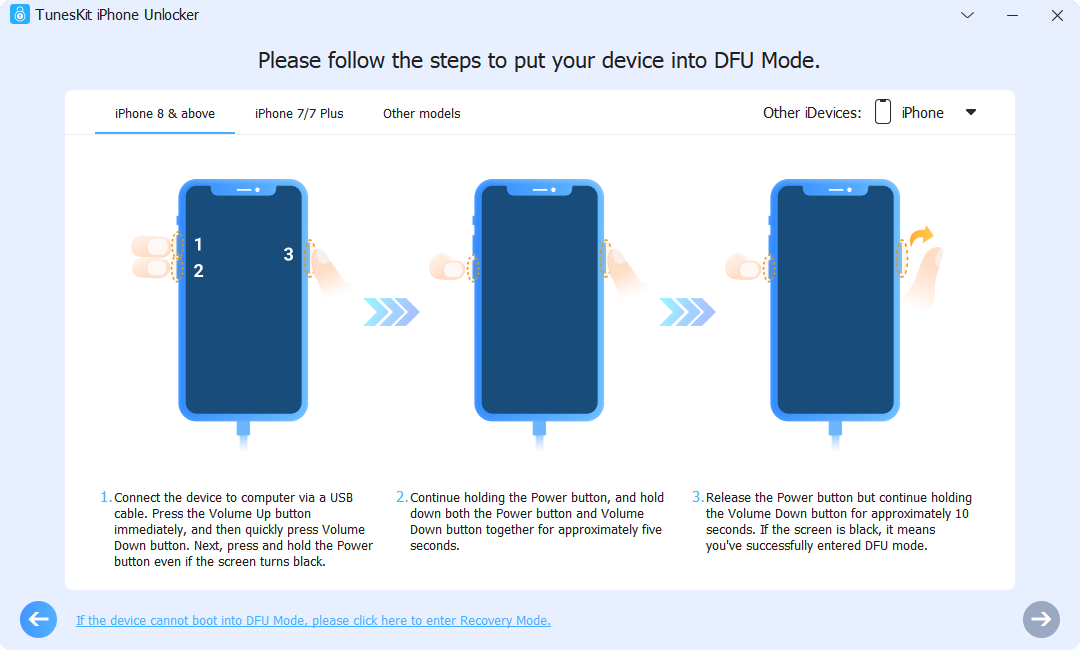 Step 3

Examine the device info of your iPad and download firmware package

Wait for the software to detect your device info automatically, and then hit on Download to begin the download process.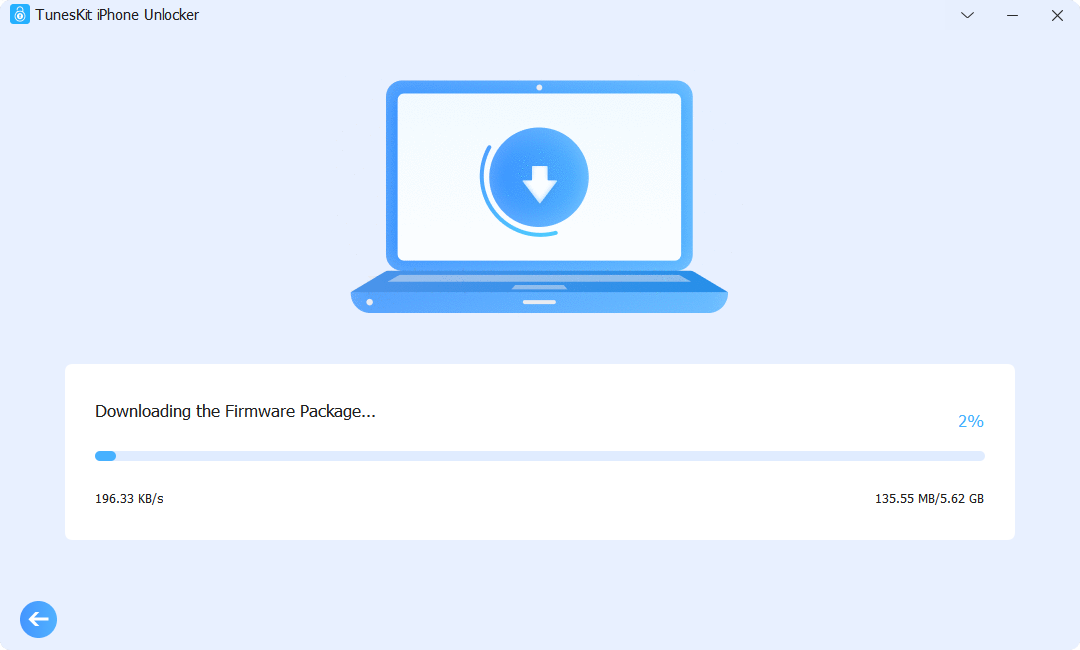 Step 4

Initiate iPad unlock without passcode

Upon finishing the download process, the software will begin to unlock your iPad. Within several minutes, you can access your iPad even if you can't remember iPad passcode.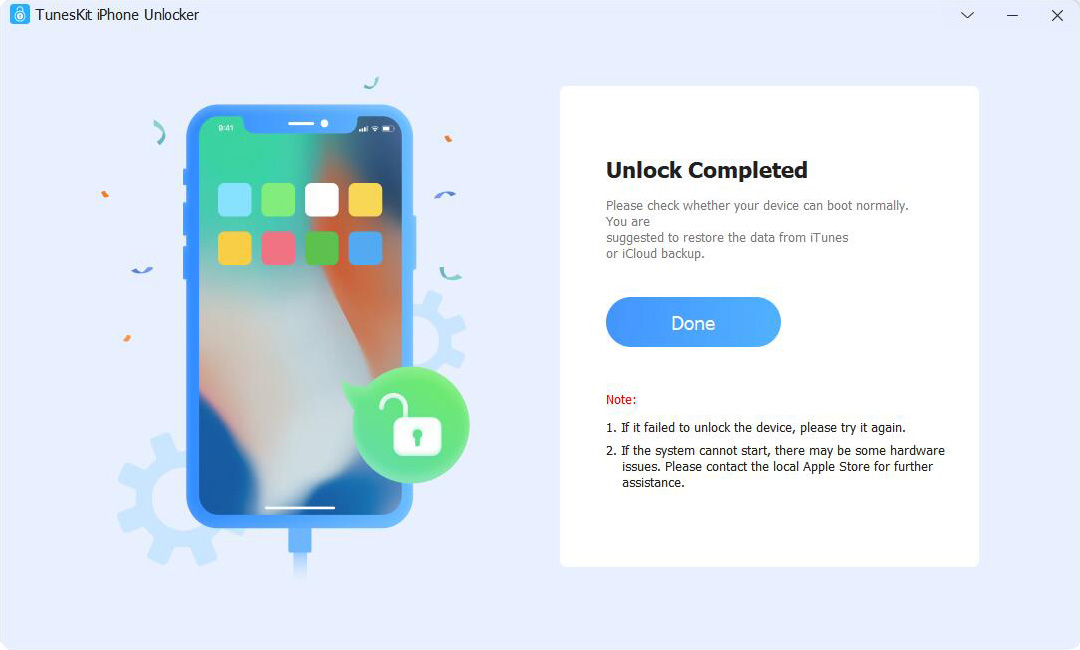 Method 2. Unlocking iPad via iTunes
As a toolkit designed for Apple users, iTunes is not only a media player, but also has the function of recovering system problems, backing up data, and restoring iOS devices. After restoring your iPad via iTunes, you can get into it even though you can't remember passcode to iPad. It's suggested that you use the computer that your iPad has been in sync with, which would be simpler for you to unlock your iPad. Below detail the steps for you to operate.
Step 1. Download, install and then run iTunes on your PC.
Step 2. Plug your iPad into your personal computer with a lightning cable.
Step 3. If you use a computer your iPad is in sync with, you don't need to conduct this step. If not, you should set your iPad into the Recovery mode before you go to the next step.
For iPad with the Home button: Turn off your iPad, and then hold down the Home button. Let go of the Home button until the Recovery screen appears.
For iPad without the Home button: Press the Volume Up button first, and then the Volume Down button. After that, hold down the Top button until your iPad enters the Recovery mode.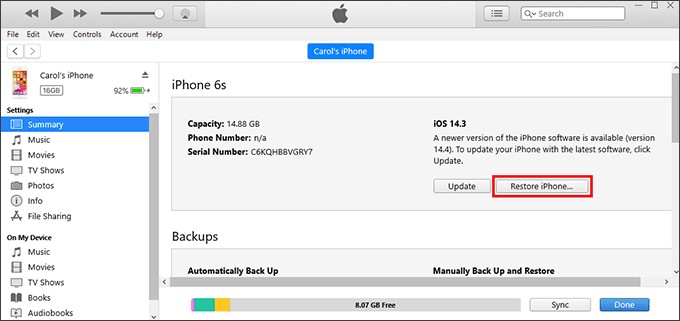 Method 3. Unlocking iPad via iCloud
Find My iPhone is a common feature for Apple users, who often use it to locate their devices remotely, or to put devices into the lost mode. In fact, it also has a useful feature that can remotely erase all data on your device, including your screen password and Apple ID, to prevent privacy breaches. Therefore, you can also use this feature to unlock your iPad. Let's take a look at how to unlock iPad via iCloud when you can't remember iPad password.
Step 1. Visit iCloud.com, and type your Apple ID account and passcode to log in.
Step 2. Choose Find My iPhone, and then tap the All Devices option.
Step 3. Select your iPad from the menu, and then click on the Erase iPad tab.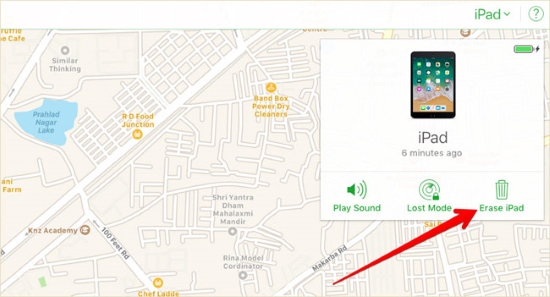 Method 4. Unlocking iPad via iOS built-in feature
In addition, if you have updated your iPad to 15.2, you can unlock your iPad by using the built-in feature developed by Apple not long ago. With this feature, you can erase your iPad if you keep entering the incorrect passcode. However, this is not recommended if you can't remember your Apple ID and password, or if you haven't updated your system in a while.
Step 1. Activate your iPad screen, and keep typing the wrong password until the Erase iPad option emerges.
Step 2. Choose the Erase iPad option, and then type the password of your Apple ID account. After the verification, you are able to unlock your iPad when you can't remember iPad passcode.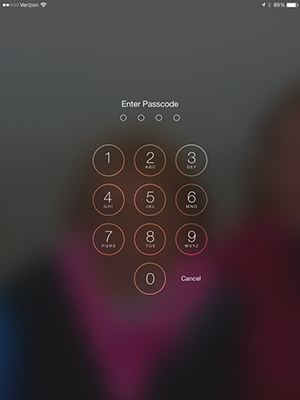 The Bottom Line
In conclusion, if you can't remember passcode to iPad, you can use four practical and easy ways to unlock it, such as unlocking your iPad via the most recommended way -- TunesKit iPhone Unlocker, or other common ways. You can at liberty try the methods you like to help you out.

Brian Davis has covered tech and entertainment for over 10 years. He loves technology in all its forms.