How to Bypass Activation Lock on iPhone 13?
Posted by Leonard White on Oct 25, 2023 11:35 AM • Category:
Unlock iCloud
6 mins read
Activation Lock is regarded as one of the useful features of iPhone. It can prevent the leakage of personal information, and make it possible to find the device back. However, it is also an annoying feature for second hand iPhone 13 buyers. When they reset their iPhone, the Activation Lock appears, asking for the Apple ID and password. If you also have an iPhone 13 locked by Activation Lock, you can find the solutions for iPhone 13 Activation Lock bypass from this post.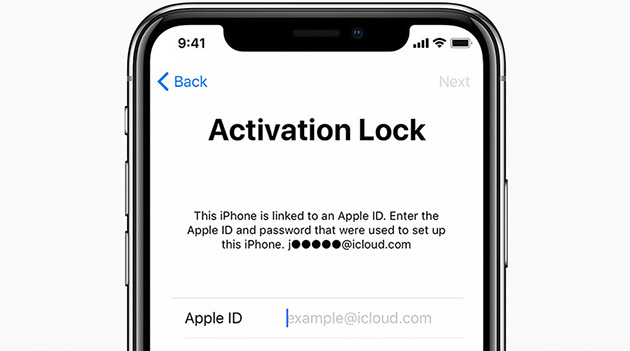 Part 1: How does Activation Lock work?
Figuring out how Activation Lock works on your iPhone before iPhone 13 Activation Lock bypass does make sense. Activation Lock, also named iCloud lock, works based on the iOS system and Apple Server. Once iPhone is erased by others, Apple Server will instantly trigger the Apple ID verification, which does its best to protect personal info. To unlock it, Apple ID and password are required.
Part 2: Tips for iPhone 13 Activation Lock bypass
Tip 1: Remove from iCloud
iCloud is a great platform to unlock Activation Lock if someone has bought a used iPhone from others, as the Activation Lock can be remotely removed once the owner removes the device from the iCloud account. Here's how can the iCloud lock be remotely removed on your iPhone 13 via iCloud.
Step 1: Go to iCloud.com
Step 2: Sign into iCloud. Hit Find My.
Step 3: Click All Devices. Select Erase Device. Last, hit Remove from Account.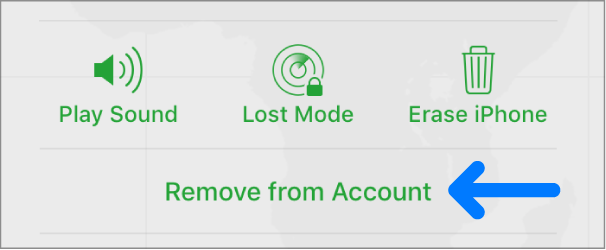 Tip 2: DNS bypass
DNS bypass is a completely free solution for iCloud unlock. If you cannot contact the previous owner to bypass Activation Lock iPhone 13, this way might be your best option.
It refers to changing the DNS address to other third-party address on your iPhone 13 to avoid Apple's tracking, preventing it from triggering Apple ID verification. And, its success rate cannot be guaranteed, because no one knows which iPhone models are 100% supported. Just work randomly, but worth a go. Here's how.
Step 1: Set up iPhone again.
Step 2: Choose region and language. Go to WiFi Settings. Hit the i icon of the WiFi connected. Tap Forgot this Network. Save edits.
Step 3: Tap on that icon again. Hit Configure DNS. Select Manual. Create a new DNS address by picking up one of these DNS addresses. Save edits.
North America: 104.154.51.7
South America: 35.199.88.219
Europe: 104.155.28.90
Asia: 104.155.220.58
Global: 78.100.17.60
Step 4: Connect to the WiFi again. Tap Back if a page pops up. Last, select Activation Lock Help. Done.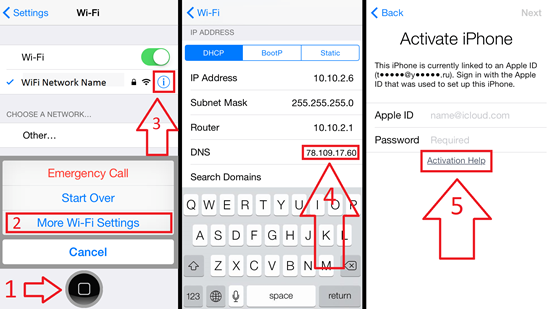 Part 3: [Bonus Tip] iCloud unlock from iPhone 5s to X
You've learned how to complete iPhone 13 Activation Lock bypass. As a bonus tip, here comes a utility tool for iCloud lock unlock on iPhone 5s to X.
TunesKit Activation Unlocker is a professional removal tool that has considerable experience with Activation Lock unlock on iPhone, iPad, and iPod touch. Scenarios like iPhone locked by previous owner, cannot turn off Find My, Apple ID cannot be used to unlock this iPhone, and more can be fixed with ease with TunesKit Activation Unlocker. It supports Windows and Mac. 16.5.1 is available now. An intuitive interface and easy-understanding steps make contributes to its high success rate in iCloud unlock field.
What you can see next is a step-by-step guide on how to complete iCloud lock bypass without Apple ID via TunesKit Activation Unlocker.
Step 1

Connect iPhone

Make sure your iPhone is well connected to your computer before getting started. Next, click Start. Hit Agree after reading the terms of use.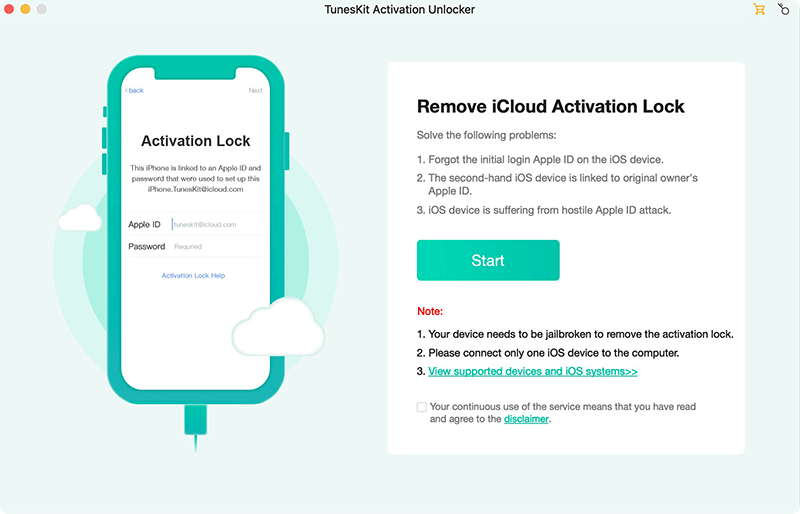 Step 2

Jailbreak iPhone

Follow the on-screen guide or the tutorial links posted below to jailbreak your device. Then, restart your computer.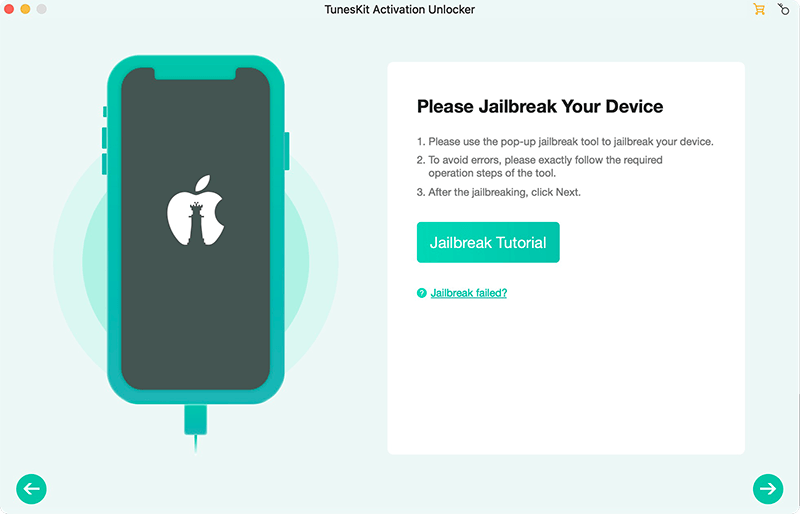 Step 3

Start to Remove

Launch the tool again. You can see the bottom right arrow lights up. Click it to start your Activation Lock bypass.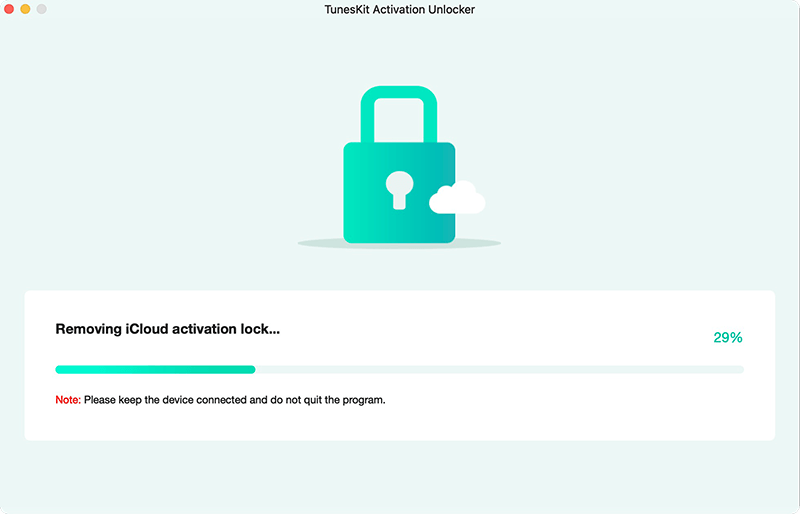 Part 4: Conclusion
Except for tips for iPhone 13 Activation Lock bypass, TunesKit Activation Unlocker, a utility tool for iPhone 5s to X iCloud unlock is also presented in this post, which has a high success rate and easy operation. Leave your comments here if you are still struggling with a certain step of these methods. We're glad to help you.