How to Check if iPhone is iCloud Locked
Posted by Leonard White on Aug 25, 2023 11:00 AM • Category:
Unlock iCloud
6 mins read
"I want to buy a second-hand iPhone for my father. How to check if the iPhone is iCloud-locked? Any tips?"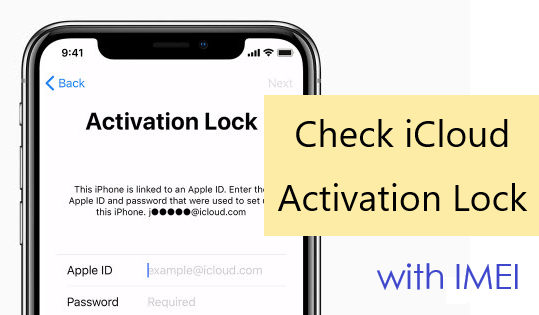 Before buying a used, second-hand Apple device, it is critical to ensure the Activation Lock is disabled. If the iCloud Activation Lock is on, the device may be stolen or lost. And you will be not allowed to access it.
In this guide, we will share how to check iCloud Activation Lock status, to help you prevent or solve the problem.
Part 1: What is iCloud Activation Lock
iCloud Activation Lock is a safety feature of Apple, which is enabled or disabled by the FMI (Find My iPhone) service. It is designed to prevent anyone from gaining access to the device without the current Apple ID and password.
Even when someone tries to factory reset an iCloud-locked iPhone, the iPhone will ask for the Apple ID and password to unlock the device. Thus, it is important to check if the iPhone is iCloud-locked before buying a second-hand iPhone.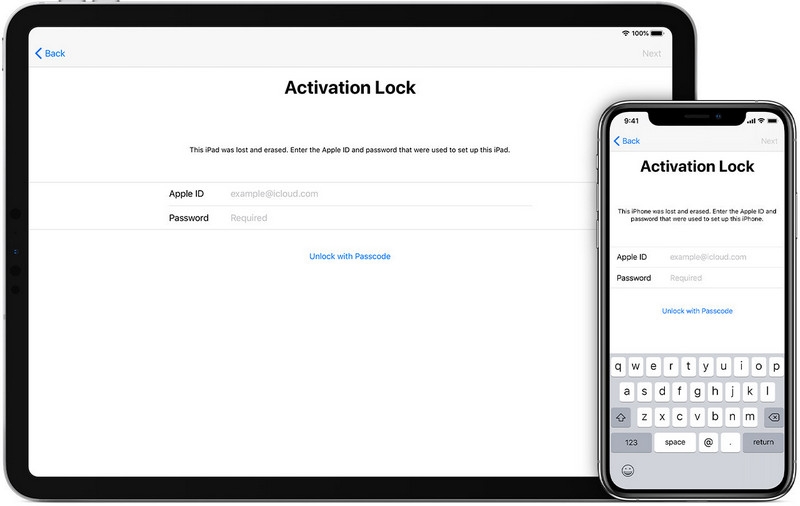 Part 2: Check iCloud Lock on the Device
When you have a used iPhone, even though you can unlock the screen, you'd better check the iCloud Activation Lock before resetting it.
1. Go to settings and click your account at the top of the sidebar.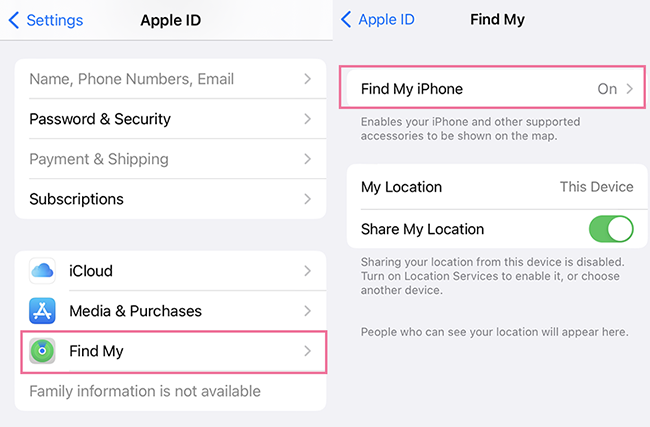 2. Click "Find My" and check if it is on.
Or you can launch the Find My app and click "Devices" to check.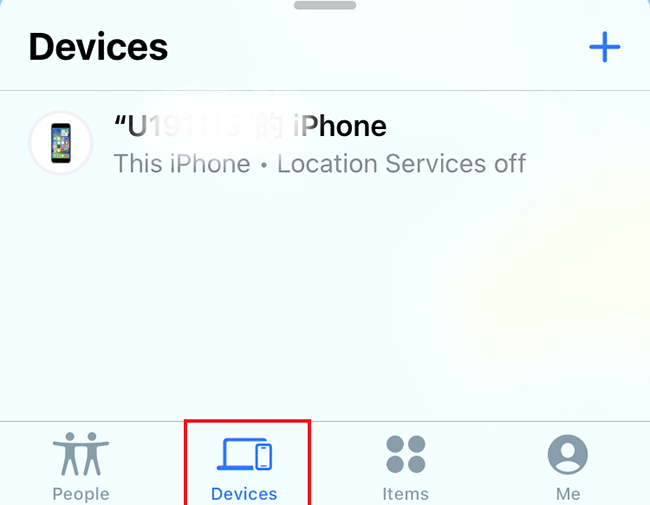 Notes.
If you are the owner of it, you should sign out your iCloud, or select the device and tap on "Erase This Device" before selling or giving away it. The Apple ID password is required to disable the Activation Lock by Find My iPhone.
You can also finish it remotely on iCloud Web.
1. Visit icloud.com and open "Find My iPhone"
2. After choosing the device, click on "Remove from Account", and enter your password.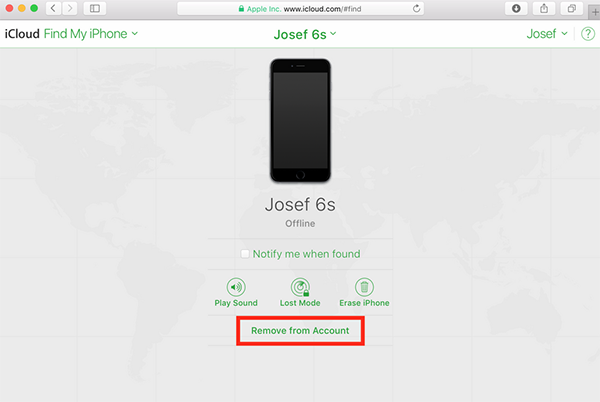 Part 3: Check iCloud Activation Lock with IMEI before Buying
IMEI (International Mobile Equipment Identity) is a unique identification of each device. It can report a lost or stolen device and the Activation Lock status. IMEI can be checked from the settings of the device, SIM card tray, or the back of the iPhone, dialing *#06# on the iPhone, etc.
Apple used to provide a page for checking the Activation Lock status before, and they have removed it for no reason. So, it is feasible technically to check iCloud Activation with an IMEI number. Before buying, you can ask for the IMEI and check it by third-party services.
Here are 3 effective services online for checking Activation Lock with IMEI:
1. IMEI24
IMEI24 is a free IMEI checker online, which offers Activation Lock status check. Besides, you can check the model, SKU, and if the device is in the blacklist. The results are shown quickly, and you can click on options to gain information in different categories.

2. iUnlocker
iUnlocker is also an easy-to-use service online. The free check provides the device model and status of FMI. You can choose to hide the IMEI, then copy report or download screenshot of it in one click.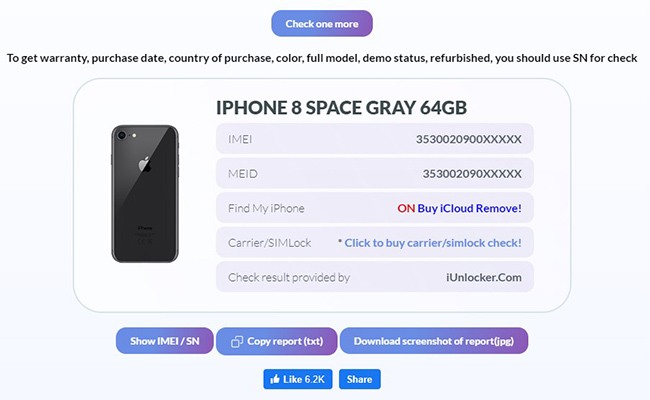 3. IMEICHECK.COM
IMEICHECK.COM can be a handy tool to get information before buying a used device. You need to select various information you want in the folder. But it may have an error when checking for blacklist.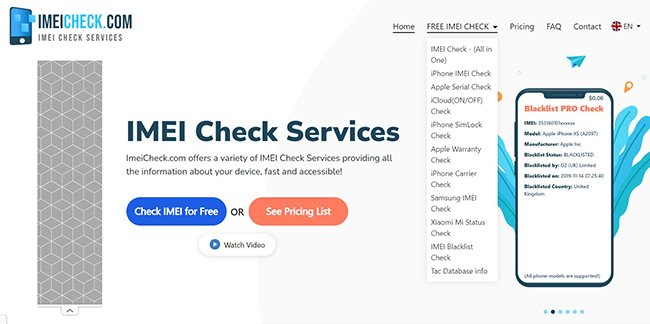 4. iFreeiCloud
iFreeiCloud is a simple and reliable IMEI checker online for Apple devices. If you only want to check FMI for free, it can be your great option. A detailed review needs to be paid for.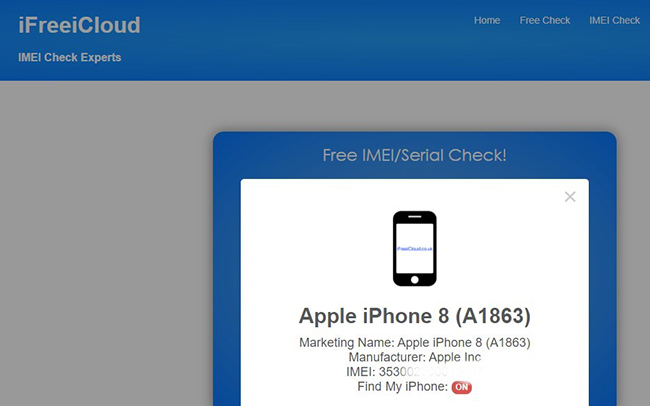 Part 4: How to Bypass iCloud Activation Lock without Password
Have you ever bought an iCloud-locked device and you cannot contact the previous owner? Or did you forget your Apple ID password after resetting it? Here we present Tuneskit Activation Unlocker, which is explicitly designed to help you deal with iCloud Activation Lock.
With TunesKit Activation Unlocker, you can bypass iCloud Activation Lock without password. It is a trusted tool to help you access your Apple device in easy steps. Besides, it also has a high success rate in turning off Find My without password and bypassing iPhone in Lost Mode.
Follow the steps to solve the problem with ease:
Step 1

Connect Your Device

After launching TunesKit Activation Unlocker, connect your device to your computer. Then, click "Start".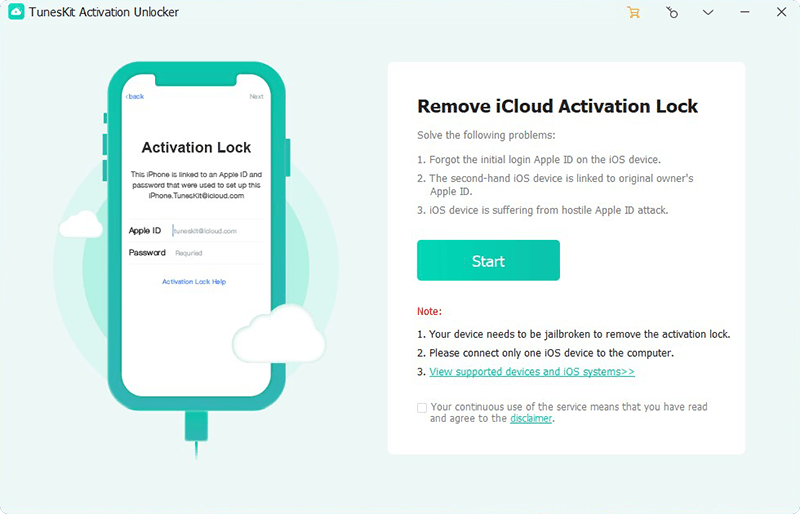 Step 2

Jailbreak the iOS System

Jailbreaking is required before removing Activation Lock. Then, reboot your computer and open TunesKit Activation Unlocker again to continue.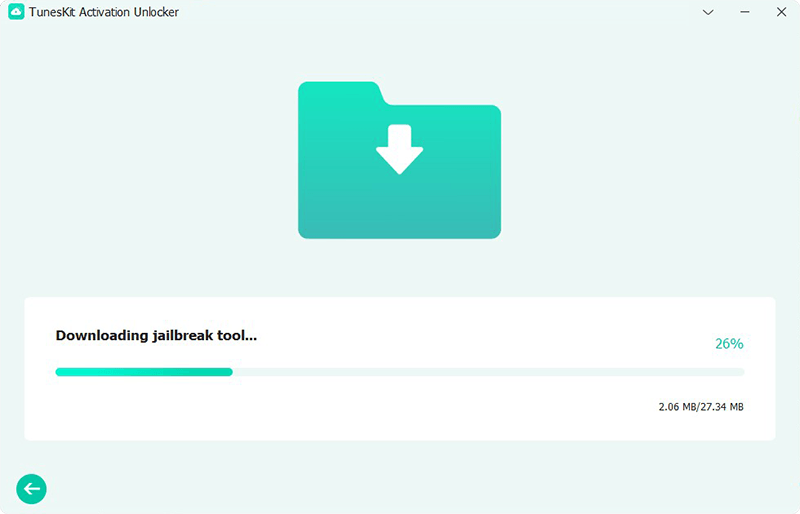 Step 3

Start to Bypass

Confirm the device information on the screen. Tap on "Start to Remove", and TunesKit Activation Unlocker will begin to bypass iCloud Activation Lock without password.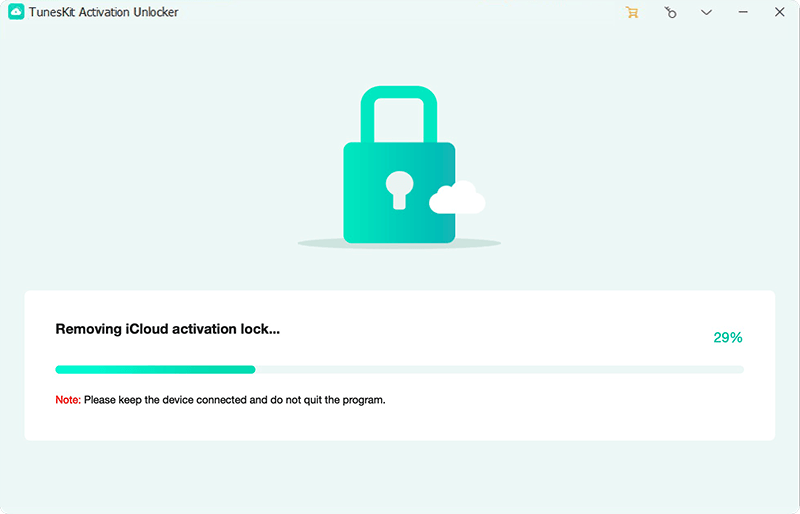 The Bottom Line
We have shared the methods available to check iCloud Activation Lock status. Don't forget to check if the iPhone is iCloud-locked before purchasing. If you encounter an issue with Activation Lock, TunesKit Activation Unlocker will provide you with help.