[Full Guide] How to Find iCloud Account by IMEI
Posted by Leonard White on Aug 21, 2023 12:00 AM • Category:
Unlock iCloud
5 mins read
"I forgot one of my iCloud accounts. How to find iCloud account by IMEI? Does it work?"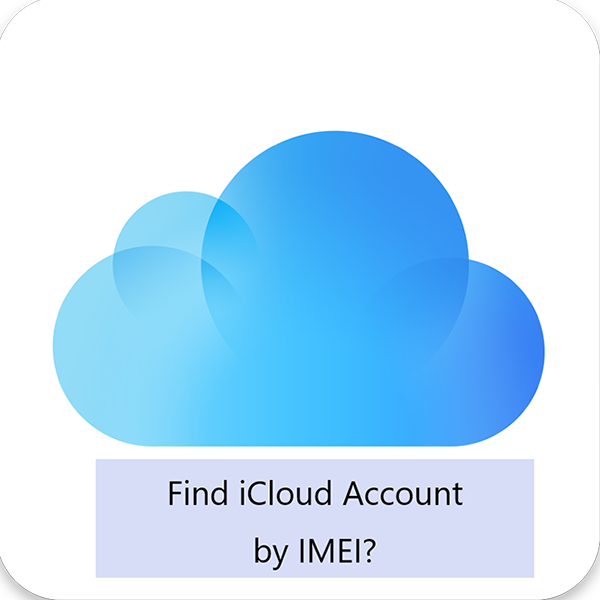 Forgetting an account or passcode is a common issue that every iOS device user may encounter. IMEI can be used in some iOS cases, so you may wonder whether it is feasible to find iCloud account by IMEI free. In this post, we will walk you through it.
Part 1. Is It Possible to Find iCloud Account by IMEI
No. You cannot find iCloud account by IMEI, as IMEI and iCloud account aren't related in any case. As we know, iCloud is a kind of service from Apple. It helps you keep your information across your different devices on a cloud server.
IMEI, abbreviated from "International Mobile Station Equipment Identity", is a unique number for every device. It usually helps track lost or stolen phones. IMEI has existed since the device was built, having nothing to do with the data of your device.
However, you still have effective solutions to find your iCloud account. Keep reading to learn more!
Part 2. How to Find iCloud Account by IMEI Free
Tip 1. Look For iCloud Account from the Email
Check the inbox of the email address tied up with your Apple ID, and find emails sent from Apple. Then you can regain the detailed information of your iCloud account. If you cannot make sure of the related email address, you can check all your email addresses, maybe one of them is the right one.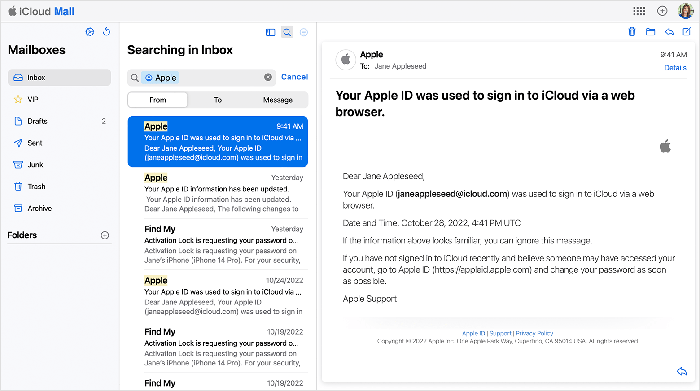 Tip 2. Check the iCloud Settings on Other Device
When you have more than one iDevice, you may have logged in to the iCloud account on another device. If you have another device which shares the same iCloud account, you can go to settings to check the information of it.
Besides, if you're signed in to iCloud or other Apple services on your computer, it also works. If you are a member of a Family Sharing group, other family members can check your iCloud account as well.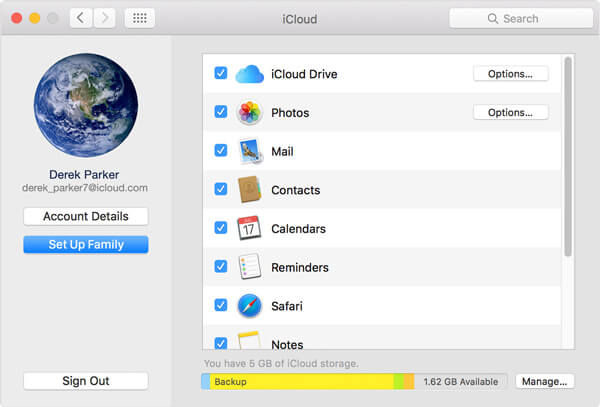 Tip 3. Use the Apple Server [Official]
Step 1. You can visit icloud.com and click "Forgot Apple ID or password?". Or you can go to iforgot.apple.com directly.
Step 2. You need to provide your information like your name, phone number, email address, and answers to the security questions if you have.
Step 3. A confirmation will be sent to your email address. Then you can find your iCloud account following the instructions.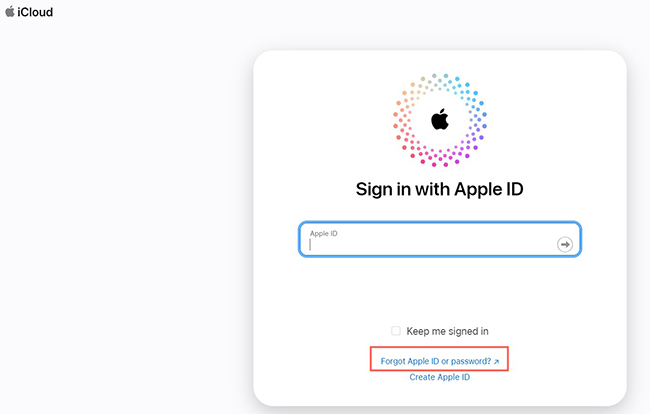 Part 3. Remove iCloud Activation Lock Without Password via TunesKit Activation Unlocker
What if you forgot the iCloud password and want to turn on a new page? Don't despair, TunesKit Activation Unlocker can help you remove the iCloud Activation Lock on your device.
With TunesKit Activation Unlocker, removing iCloud Activation Lock without password isn't a difficult task anymore. It also enables users to solve other problems with iCloud, such as turning off Find My iPhone without password, and turning off lost mode on locked iPhone. It is a safe tool that will not access any personal information on your iPhone.
Here is how to remove iCloud Activation Lock:
Step 1

Connect Your iPhone to a Computer

Download and install TunesKit iPhone Unlocker to your Device. After it is detected, click on the "Start" button. >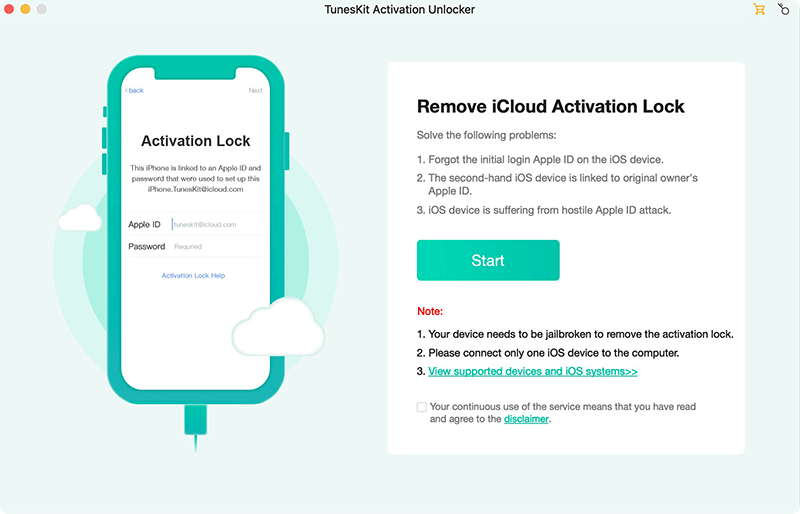 Step 2

Jailbreak Your Device

TunesKit iPhone Unlocker will download a jailbreak tool to jailbreak your iPhone. Then, follow the tutorial to jailbreak your iOS device.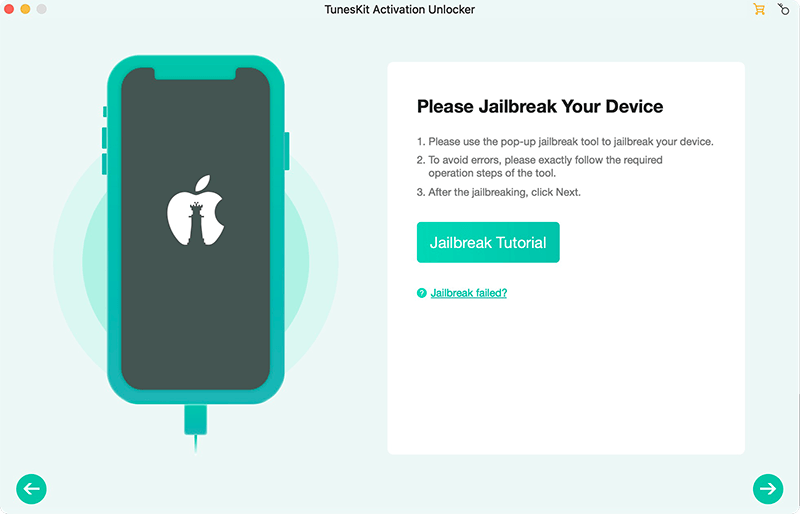 Step 3

Remove iCloud Activation Lock on Your Device

Hit on the "Start to Remove" button. TunesKit Activation Unlocker will unlock your iCloud locked Device without password.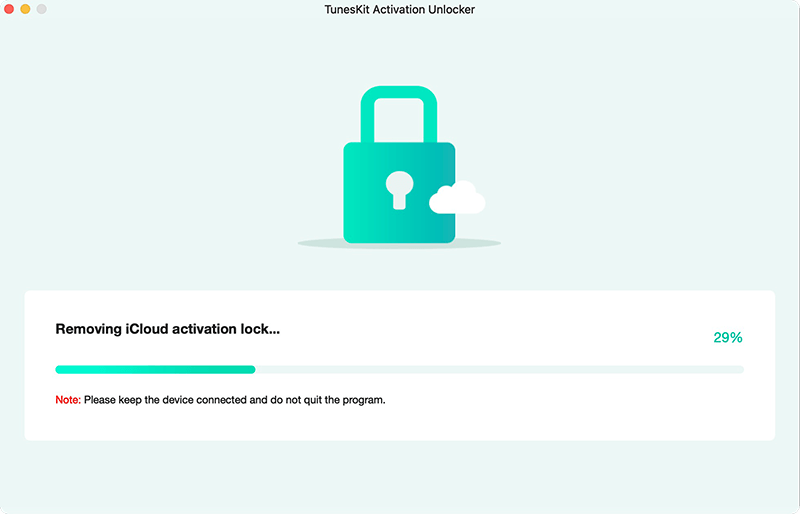 Part 4. FAQs About iCloud & IMEI
What is iCloud Activation Lock?
If the device is reset without signing out of iCloud, Activation Lock will appear to prevent anyone from accessing the device without Apple ID and passcode.
How can I check IMEI on my iPhone?
Go to settings and look for the option in General.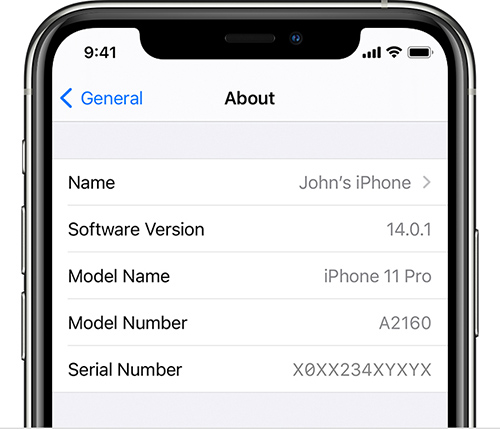 Or check these places:
1. The original package of your iPhone.
2. SIM card tray from your iPhone.
3. The back of your iPhone.
The Bottom Line
After reading this guide, you can realize that it's no way to find iCloud account by IMEI. And you can try effective ways listed above. In addition, TunesKit Activation Unlocker is your one of your best shots for solving iCloud issues.