Easy Fix: How to Bypass Activation Lock on iPhone X?
Posted by Leonard White on May 17, 2023 11:35 AM • Category:
Unlock iCloud
6 mins read
Activation Lock is a practical feature that protects the device's security when it's lost or stolen by someone. Owners will be able to remotely erase their lost iPhone and trigger Activation Lock on the device, making it impossible for others to unlock the iPhone and use it normally. But how about buying a second-hand iPhone X with Activation Lock or forgetting the passcode? How to bypass Activation Lock on iPhone X? And how to select an effective and safe Activation Lock removal tool? In this post, you will learn how Activation Lock works and four solutions to bypass the Activation Lock on iPhone X.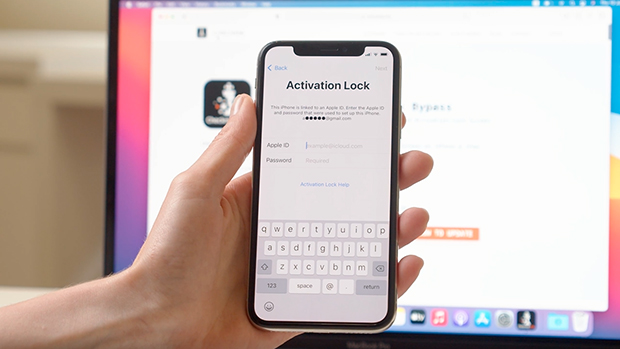 Part 1: How does Activation Lock work?
An Apple ID is required once you activate your iPhone. When Find My is on, Activation Lock will be activated on your iPhone. When you factory reset your iPhone X or it is in Lost Mode and erased by a previous owner, Apple Server will recognize that your device has been accessed by someone else, and Activation Lock will be triggered to protect the device. You need to enter a password to unlock it. The passcode you enter will be sent to Apple Server and checked to see if it matches the previous one. Activation Lock works between Apple Server and your device, so it's a tough problem to fix because we have no access to Apple Server. However, there are still solutions available to bypass Activation Lock based on vulnerabilities in Apple Server. Please move on to what follows to find out the solution.
Part 2: How to Bypass Activation Lock on iPhone X?
Solution 1: Bypass Activation Lock on iPhone X via TunesKit Activation Unlocker
iPhone X Activation Lock removal via a professional Activation Lock removal tool comes with a high success rate and easy operation, and this is why it is placed as the top 1 solution here. It's important to select a professional and safe Activation Lock removal tool to fix your iPhone X. Many users have used unofficial and illegal software which may bring viruses to their device, making the situation worse.
TunesKit Activation Unlocker is an official and multi-functional Activation Lock bypass tool with high success rate and easy operation. With several steps, you can bypass the Activation Lock on your iPhone, iPad and iPod touch. And issues related to the Activation Lock can be successfully fixed either, including being unable to unlock Activation Lock, cannot turn off Find My, iPad was locked by previous owner, iPhone is marked in Lost and erased, etc. Most models and iOS versions are supported. An easy-understanding interface and tutorial help you bypass Activation Lock easily.
The specific steps when using TunesKit Activation Lock are presented. Go follow them and fix your iPhone X.
Step 1:

Connect your iCloud locked iPhone X

To begin bypass Activation Lock on iPhone X, you should connect your iCloud locked iPhone X to your computer using a USB cable. While you are bypassing the Activation Lock, you should keep its connection steady. Click Start and a Terms of Use pops up. After reading it, click Agree to move on to jailbreak your iPhone X.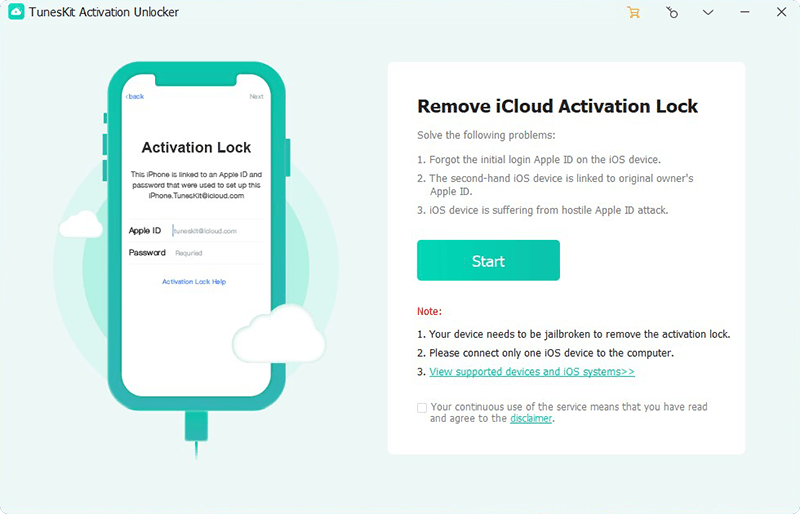 Step 2:

Jailbreak your system

Follow the jailbreak tutorial to jailbreak your iPhone X. The tutorial for jailbreaking on Windows and Mac is different due to system differences. Click on the appropriate tutorial link below to jailbreak the system of your iPhone X. When it's done, click the reboot button to reboot your computer and launch the tool again.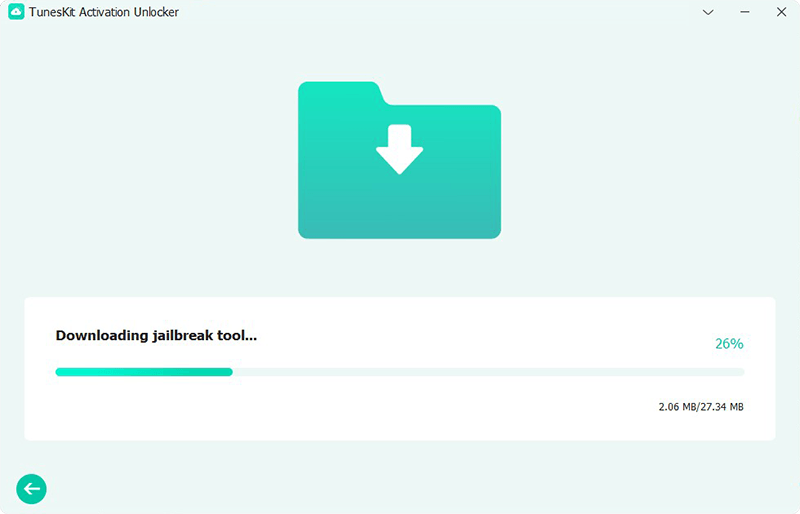 Step 3

: Start to remove

Check your device's info which is detected automatically, and go to click Start to Remove. A few minutes later, you can access your iPhone X without Activation Lock on it.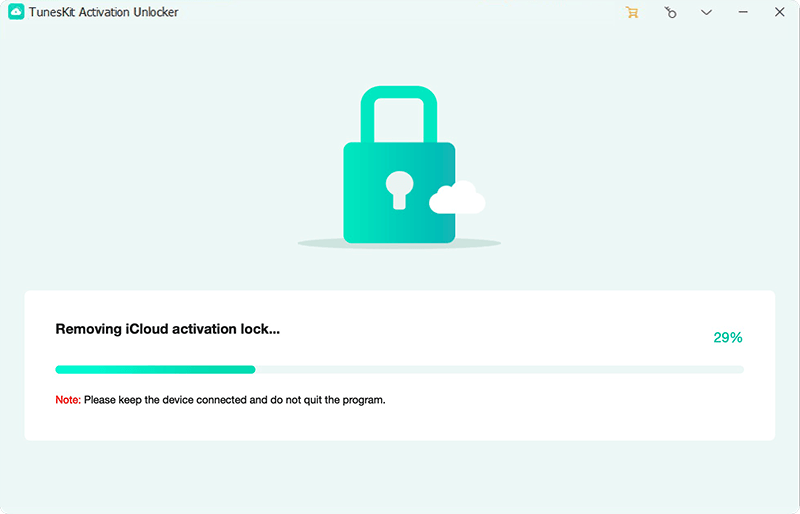 Solution 2: iPhone Activation Lock Removal via iCloud
To bypass Activation Lock on iPhone X, deleting the device from iCloud account is a well-known solution and has 100% success rate, but the Apple ID and passcode are needed to sign into the iCloud account. If you buy a second-hand iPhone X from others, you can ask the previous owner to delete the Activation Lock on iPhone X remotely. Steps are listed here:
1. Go to iCloud.com
2. Sign into your account.
3. Click All Devices.
4. Click on the iPhone X, and you can see Remove from Account. Click it and your Activation Lock on your iPhone X is totally removed.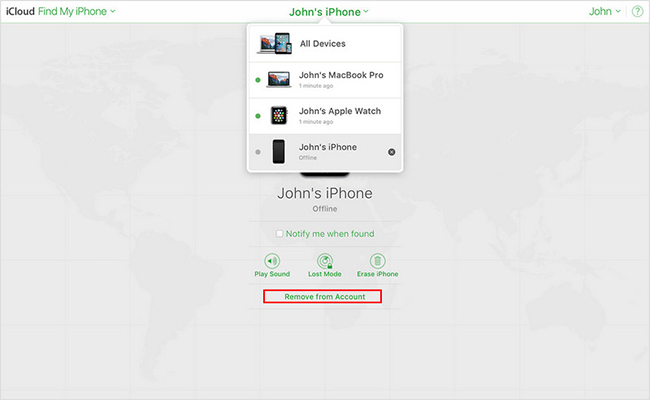 Solution 3: Bypass iPhone X with Activation Lock via DNS
By changing the DNS address on your iPhone X, the Activation Lock on your iPhone X can be removed completely. But, this solution has not been verified yet. So, its success rate and supported models can not be known. Many users have tried to change the DNS address in their device to bypass the Activation Lock, and most of them have succeeded. If there is really no other solution for you, it's worth giving it a try. Next, steps are presented to tell you how to change your DNS address to achieve iPhone X Activation Lock removal.
1. Tap Start Over and go back to the first activating interface.
2. Go to set your iPhone X again, then move to the WiFi Settings.
3. Find your WiFi name. Tap on the icon "i" on the right, and click Forgot this Network.
4. Tap icon i again and select Configure DNS. Tap Manual. Go to Add Server, tap on the red plus button and enter one of the third-party DNS addresses below.
☺ North America: 104.154.51.7
☺ South America: 35.199.88.219
☺ Europe: 104.155.28.90
☺ Asia: 104.155.220.58
☺ Global: 78.100.17.60
5. Tap Back and connect to your WiFi again. The Activation Lock page will pop up and ask you to go to the next interface.
6. Tap Back again and select Activation help. Then, your iCloud locked iPhone X will be bypassed.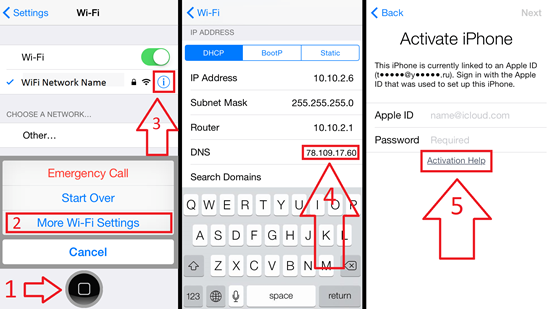 Solution 4: Find Support From Apple
Normally, the Activation Lock on iPhone X is unable to be bypassed with a third-party removal tool or other methods mentioned above. If you have tried all the solutions here and the Activation Lock remains, your Apple ID might be locked by Apple due to your multiple attempts or unknown operations on your iPhone X. In this situation, you need to take your purchase proof and go to Apple Store finding support from staff.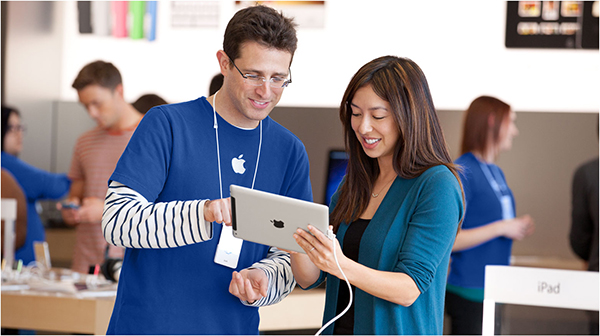 Part 3: Conclusion
If you search for "how to bypass activation lock iPhone X" on the search engine, you will find bypass the Activation Lock via a removal tool is highly recommended. TunesKit Activation Unlocker has assisted many users to successfully bypass their iCloud locked iPhone. It's a reliable tool for you to fix your iPhone X. If you want to know more information, please contact us at anytime.