Does Jailbreak Remove Activation Lock? Answers & Solutions
Posted by Leonard White on Mar 29, 2023 11:35 AM • Category:
Unlock iCloud
6 mins read
Activation Lock was designed by Apple to protect owners' profits by preventing stealers from accessing their iPhone and obtaining their private information. It will be activated if Lost Mode is on in Find My or if the user erases the iPhone to reset the system. Activation Lock can only be removed by entering the passcode of the Apple ID and without any data loss. Therefore, someone also named Activation Lock as ID Lock. In addition, a password is also required if you want to turn off Find My iPhone to avoid activating Activation Lock. It's a practical tool for iPhone owners, but frustrating and annoying to someone who bought a second-hand iPhone with Activation Lock.
In order to remove Activation Lock and get access to their devices, many users will do jailbreak to their iPhone. What is jailbreak? Does jailbreak remove Activation Lock? How to remove Activation Lock without a password? Figure out these questions with the following context.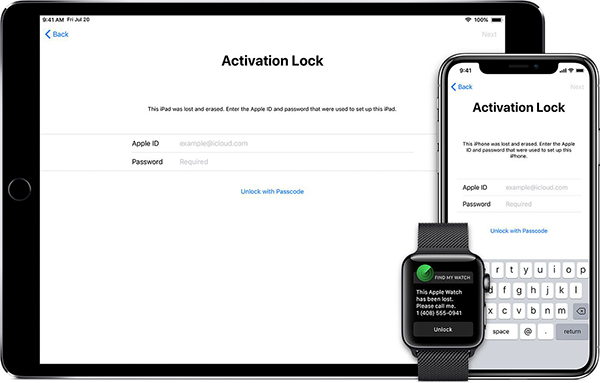 Part 1: What is jailbreak?
"Jailbreak" can be comprehended as its surface meaning, breaking the jail and getting freedom. It is commonly used to describe an operation on Apple devices running iOS and iOS-based operating systems. Apple has set many restrictions on its system, and jailbreak refers to removing these restrictions and getting "Root access". It makes it possible for iPhone users to download other unofficial applications and plug-ins that are not certified by the Apple Store due to certain rules or security concerns, and to customize their device's interface in a much more convenient way. In short, users jailbreak their devices primarily for the purpose of making better use of their iPhone, or simply to install free applications that require a fee in the Apple Store.
Part 2: Does jailbreak remove Activation Lock?
The answer is NO. Jailbreak does make sense in the removal of Activation Lock, but not much. Jailbreak is known to be based on an iOS vulnerability that alters the system permissions you have to use your device. And Activation Lock is activated by Apple Servers once the device is marked as Lost Mode, using previously recorded hardware information and activating the Activation Lock to secure the device. Jailbreak focuses on the system's permissions on the device, while Activation Lock is activated by the Apple Servers, which are out of the device. However, if you want to remove the Activation Lock, some system permissions must be obtained, so jailbreak is a necessary but not the only step to unlock the Activation Lock.
Part 3: How to unlock Activation Lock in an effective way?
Method 1:Delete Account from iCloud
Have you asked to remove Activation Lock on the device not in your possession? Or get frustrated when the Activation Lock appears? This method only works to people who remember the password of Apple ID. If you don't remember the password, please go to Method 2.
1. Go to iCloud.com.
2. Sign in your account and password of the Apple ID.
3. Click "All Devices" at the top.
4. Select the device that you want to delete from iCloud.
5. Click "Remove from Account".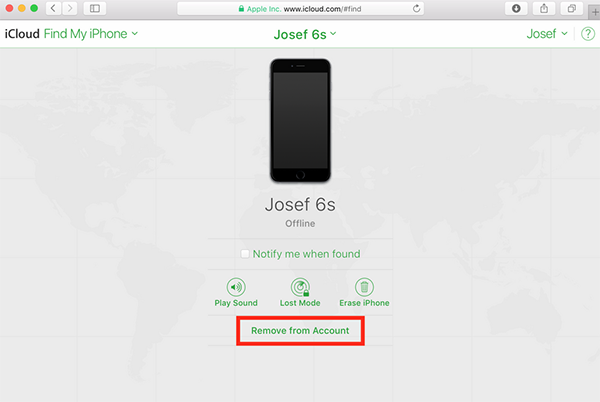 Method 2: Bypass Activation Lock without password with TunesKit Activation Unlocker
Why does jailbreak remove activation lock not totally working? You may need an additional tool to help you. The effective and practical tool, TunesKit Activation Unlocker, is highly recommended to assist you to remove Activation Lock successfully.
TunesKit Activation Unlocker is an iCloud Activation Lock removal tool that allows people to solve a variety of problems related to Activation Lock, such as failing to access your second-hand iPhone with an Activation Lock, iPhone locked in Lost Mode, resetting the device without signing out of iCloud, and more. All iOS devices are supported, including iPhone, iPad, iPod touch.
Completely in 3 steps, your Apple ID can be removed, and Activation Lock can be bypassed without a password with this Activation Lock bypass tool, which supports you to create and log in to a new Apple ID for using the Apple Store and iTunes Store. And the TunesKit Activation Unlocker can also turn off Find My iPhone without a password. It is available for applying to the same device for unlimited times with the validity period. TunesKit Activation Unlocker promises you a high success rate and is easy to figure out how to remove the Activation Lock with a clear and simple interface design.
How to use unlock iCloud Activation Lock with the best iCloud Activation Lock removal software--- TunesKit Activation Unlocker? Here's the tip:
Step 1

Download TunesKit & Connect your device

Go to the TunesKit website and download and launch the TunesKit Activation Unlocker. Connect your device with a USB cable and begin the process. A tip will pop up to ask you to read the term carefully and click "agree" to continue the process.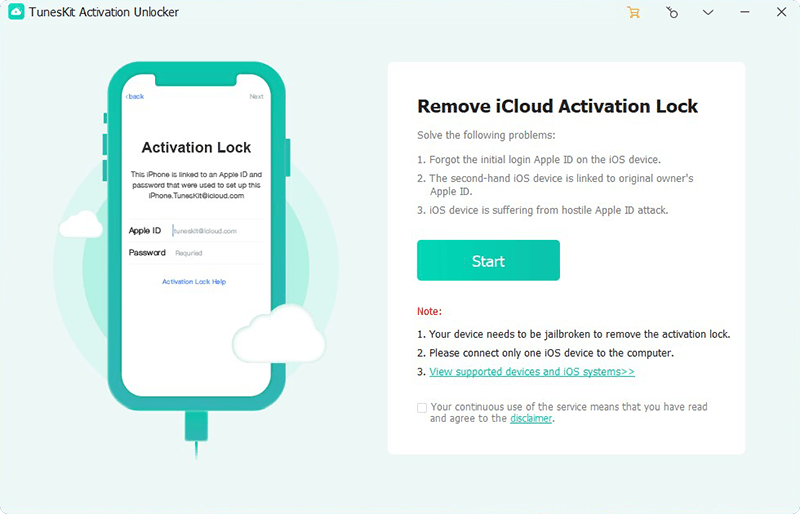 Step 2

Jailbreak your device

Jailbreak your system. The way to jailbreak the system is determined by your device. If you're a Mac user, please follow solution 1. Or if you are a Windows user, insert a USB drive and go to Solution 2. After jailbreak is done, use the shortcuts "Ctrl + Alt + Delete" to restart your computer.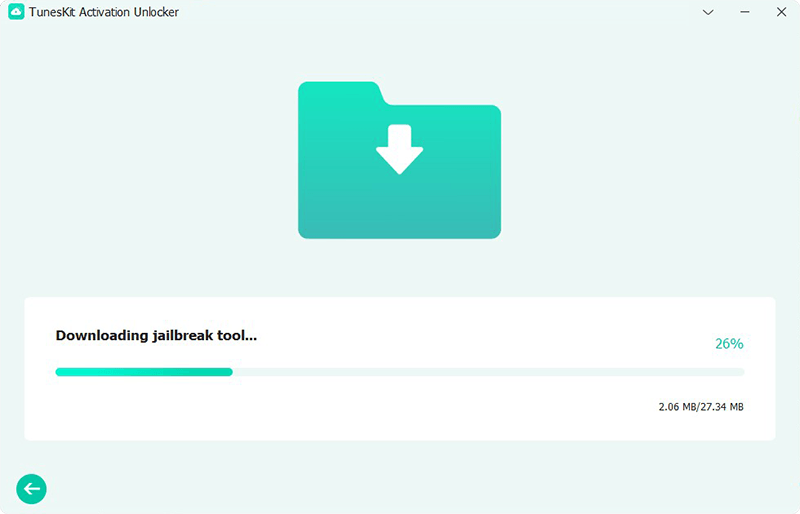 Step 3

Check your device info & Start to remove

Launch the TunesKit Activation Unlocker again and confirm your device information, including device model, iOS version, IMEI, etc. Then, click "Start to Remove" to remove iCloud Activation Lock. Wait for a few minutes, and now you are accessible to your device.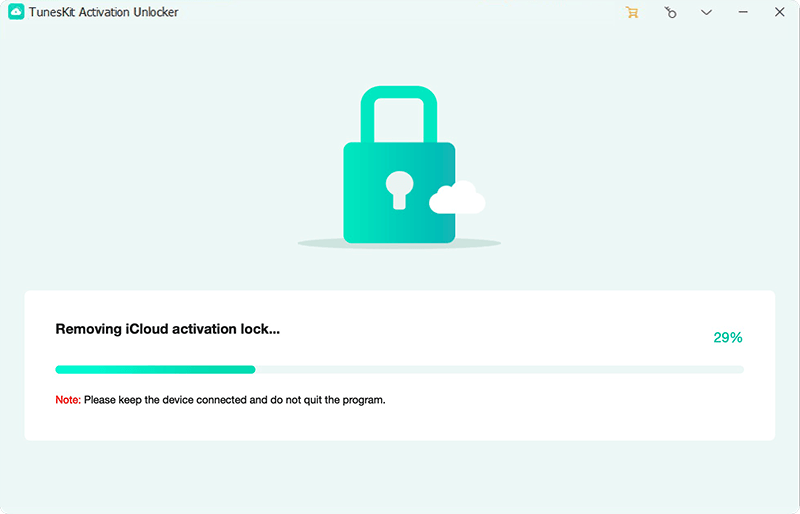 Part 4: Conclusion
"iPhone Activation Lock bypass jailbreak" is the main problem when users want to remove the Activation Lock on their devices. Jailbreak is an essential part of unlocking Activation Lock, but we cannot achieve this by jailbreaking alone. The practical tool with a high success rate, the TunesKit Activation Unlocker, is highly recommended if you want to unlock Activation Lock without a password. Hope that you can comprehend "jailbreak" and know how to remove Activation Lock in this article.