Here's How to Repair Corrupted Videos with VLC
Posted by Adam Gorden on Oct 26, 2020 6:00 PM • Category:
Repair Videos
4 mins read
Among the most used format of media files, MOV and MP4 are mostly used. The reason why everyone prefers using these two formats is that they are compatible with almost every video player. The VLC media player is known to all, but do you that VLC comes along with file repair features? VLC can let you fix broken, truncated, damages, and corrupted video files with just a few clicks. If you are wondering how to fix corrupt video with VLC, you have come to the right place. Here we will discuss in detail how to repair corrupted video files with VLC.
Part 1. Instructions on How to Repair Corrupted Videos with VLC
The good thing about VLC is that it has some repair features through which you can convert unplayable videos into a playable format. The method that we are going to share will work for those videos which are not playable because of a few incompatible codes. Consider following these steps:
Step 1. First, launch the VLC player on your device
Step 2. Now, you need to go to the "Media". After that, you need to choose to "Convert/Save"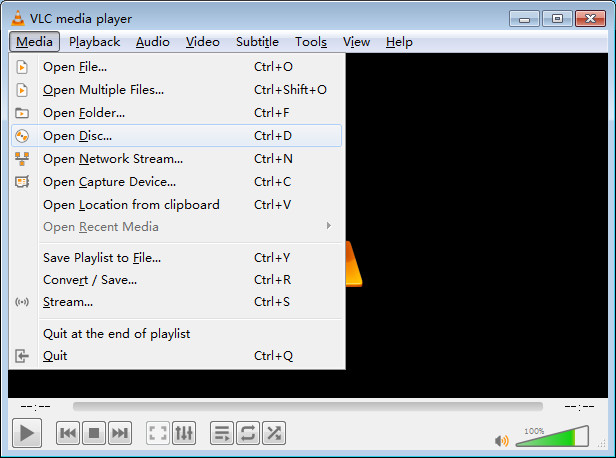 Step 3. You will see the Add option. Click on that to start adding the videos, which need to go through transcoded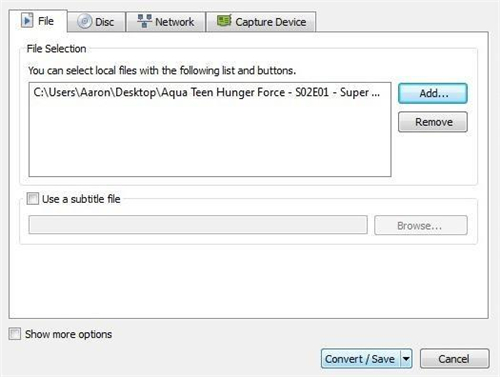 Step 4. Once done, you need to click on "Convert/Save"
Step 5. In the convert window that will appear, you will have to add location and file name right against the destination file
Step 6. From the profile lost, select the right input codec
Step 7. In order to change the specified profile setting, click on the "Edit selected profile" button. If you want you can delete already existing profiles, or create a new one
Step 8. A convert window will pop-up, you need to select "Start". If this technique doesn't start, there are other solutions available as well, which you can try
Part 2. How to Fix Broken Videos Using TunesKit Video Repair
Corrupted video files can become unnecessary unless you find a way to repair them. This is why you can think of using TunesKit Video Repair. The best part about this software is that it repairs more than 25 types of damaged and corrupted files. Whether the video file is unable to play or completely corrupted, this tool is here to solve your problem. If you have not found your answer for how to repair corrupted video files with VLC media player, try using TunesKit Video Repair to fix the problematic file.
Top Advantages of TunesKit Video Repair
#1It comes along with a lifetime upgrade.
#2There are no hard and fast rules to use this tool.
#3This tool is supported both on Windows and Mac.
#4It comes along with a super-fast video recovery feature. You will just have to wait for a few minutes, and the corrupted videos will be recovered.
#5TunesKit Video Repair is a safe tool to use. It is free from annoying ads, and once you repair the file, you can safely and securely download the file.
#6TunesKit Video Repair gives you the highest success rate. All credit goes to the advanced technologies because of which the recovery rate is so high.
#7TunesKit Video Repair has been considered to be the best video repair tool. The best part is that it supports a number of media file formats, such as M4A, MP3, 3G2, 2GP, AVI, MOV, MKV, MP4, M4V, and more.
#8You can use this tool to repair corrupt or damaged videos from a wide range of devices, such as DSLR, drone camera, GoPro camera, digital camera, Android mobile phone, iPad, and iPhone. Also, broken videos that are stored in a USB drive, hard drive, SD card, etc can be repaired too.
#9You can use TunesKit Video Repair tool to fix the end number of video files without any problem.
#10Another feature of TunesKit Video Repair is that is an easy-to-use program, and has simple to understand features, which is why you can use this tool easily.
Step-by-step guide on how to use TunesKit Video Repair to fix corrupt video:
Step 1

Launch TunesKit Video Repair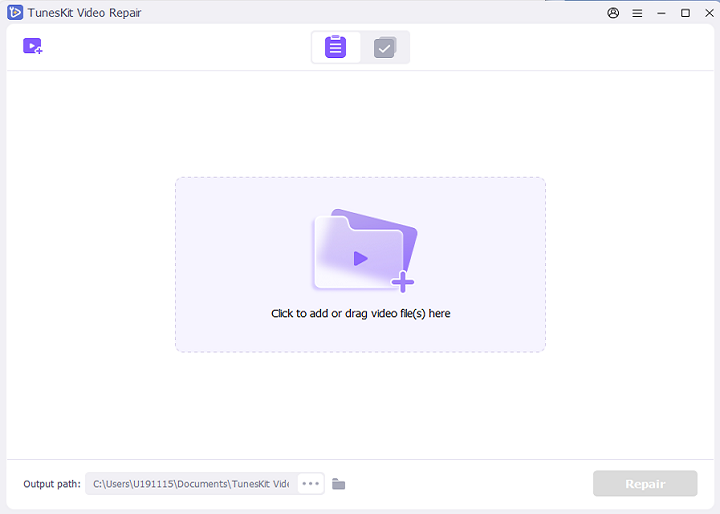 Allow a few minutes for the installation process to get completed. Once done, launch the software. You will receive your registration code in your email. Click on the "Register" option to add the registration code.
Step 2

Add the files that need correction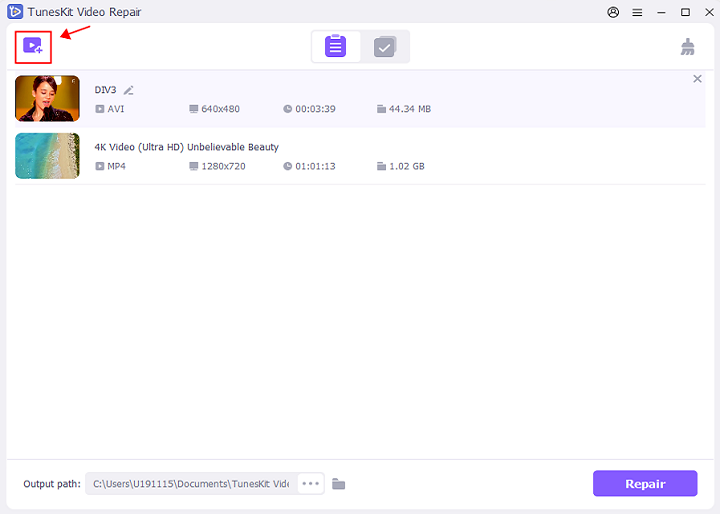 Once launched, you will see the "Add" button. Click on it to start adding the files from your computer that are corrupted or damaged. Else, use the drag and drop feature to start adding the files. Whichever way you feel comfortable, you can use that.
Step 3

Begin the repairing process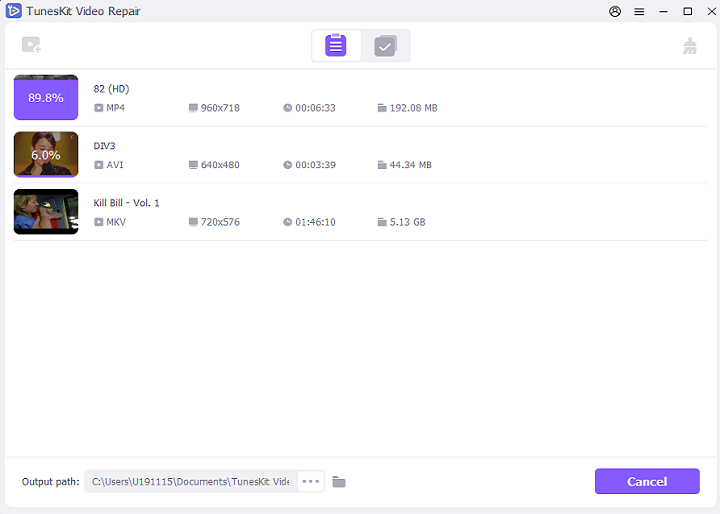 All the files that you have uploaded will be uploaded. To start the repairing process, click on the "Repair" option that you see at the bottom right corner. Wait for some time for the repairing process to get completed.
Step 4

Preview and save the file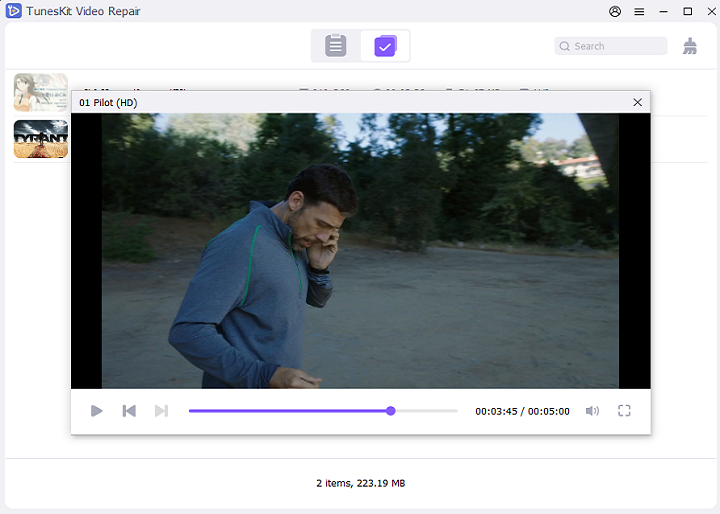 After the files get repaired, you will see the preview option. Click on the "Preview" icon to watch the video first before saving. Your problem will now be resolved. Finally, save the repaired file.
Conclusion
So, the answer to can VLC repair mp4 is yes, it can. But there are good alternatives available. VLC can help you with the repair function; however, when it comes to looking for a professional video repair tool, it is better to go with a trustworthy software like TunesKit Video Repair. If you ever want to fix corrupted video files faster and without any hassle, pick a tool that will allow you to do that without any hassle. TunesKit Video Repair can assist you to do that. Go through the steps and repair your files.