2020 Guide to Repair MP4 Header Corruption Effectively
Posted by Adam Gorden on Oct 23, 2020 3:00 PM • Category:
Repair Videos
4 mins read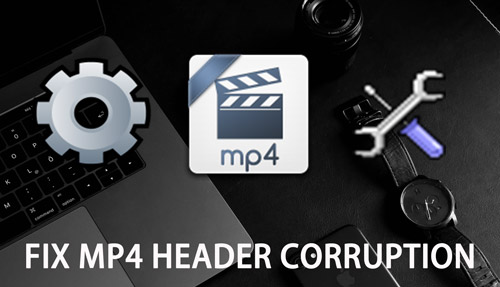 MP4 is the most used format to store video files, along with multiple audios and subtitles. It is common to see various problems related to audio distortion, video black-outs to even read errors while playing an MP4 file. If you witness such problems, the MP4 file may likely have a corrupt file header. A header in an MP4 file contains crucial information that is read by both media players and video editing software to run videos.
In this article, we explain the common reasons that cause MP4 header damage, how to identify corruption and repair mp4 headers, and to prevent headers from getting corrupted again.
Part 1. What is MP4 Video Header Corruption
An MP4 header contains information such as the resolution, format, size, settings, etc. of a video. Any phenomena that destroy/change this data can leave the file useless. There are several ways to know that your file header has corrupted. Some of the most common ones are:
1. The video won't play in any media player.
2. Video blacks out or freezes in the middle.
3. Jerky, blurry, or choppy video.
4. The sound gets distorted or sometimes omitted.
5. Out-of-sync sound and video.
6. The MP4 file becomes unreadable.
7. The system shows a prompt that the header has corrupted.
Any of the problems listed above leave the video useless for storage or consumption. Hence, a comprehensive tool to repair corrupt video headers has become essential.
Part 2. Repair Corrupt Video Header via TunesKit Video Repair
There are many tools available to fix a header, but we recommend TunesKit Video Repair. TunesKit Video Repair is a secure and reliable tool to repair the MP4 file header and regain the original quality and features of the video.
Advantages of Using TunesKit
#1

Repair multiple files simultaneously

You can upload an unlimited number of files on TunesKit for repair. Moreover, it supports multi-task processing, so instead of queuing your videos, it repairs them at the same time, keeping the original quality intact.
#2

Preview repaired videos and audios

Preview repaired videos and audios.
#3

Compatibility

It supports all major Windows OS from XP, Vista to 7, 8, 8.1, and 10. It also supports all Mac OS X 10.8 or higher including the latest Catalina 10.15.
#4

Simple and easy to use

TunesKit hosts an interactive and simple user interface. Users do not require any prior training in computer skills to operate the software.
#5

Free lifetime upgrades

TunesKit believes in providing continued services after your one-time purchase. You can update the software any number of times for your whole life.
#6

Fast and Secure

Most corrupted headers repaired within seconds, without compromising any sensitive data or the quality of the file. The software is 100% secure to download and contains no ads or viruses of any sort.
#7

Support for multiple file types

1) Support any Media format: TunesKit provides support for more than 25 types of file formats such as MP4, MPEG, M4V, AVI, 3GP, MP3, MKV, MOV, etc. making it versatile and more accessible.

2) Support multiple cameras: No matter which device or brand you shoot your video with, TunesKit can repair corrupt videos in minutes. Be it a camcorder, smartphone, DSLR, surveillance camera, drone camera, or even dashcam and CCTV, TunesKit is the one-stop solution.

3) Support multiple resolutions: TunesKit supports resolutions in HD, UHD, Full HD, 4K/ 8K/ 12K, H.265, HEVC, 360, VR, and many more.
TunesKit follows a unique 3 step process to fix any video header corruption:
Step 1

Select and add the targeted file to TunesKit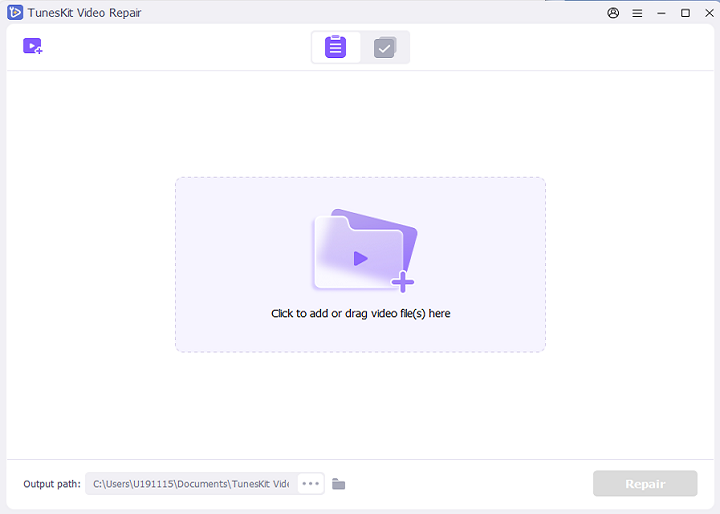 Step 2

Click on the "Repair" button to start repairing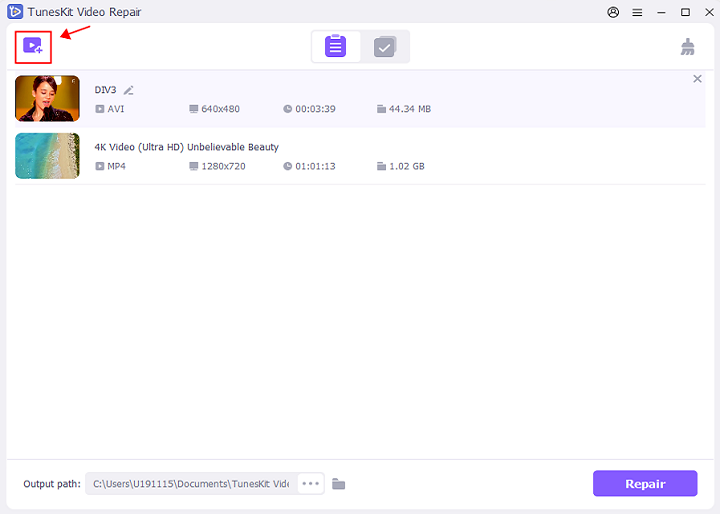 Step 3

Preview the repaired file and export it to your device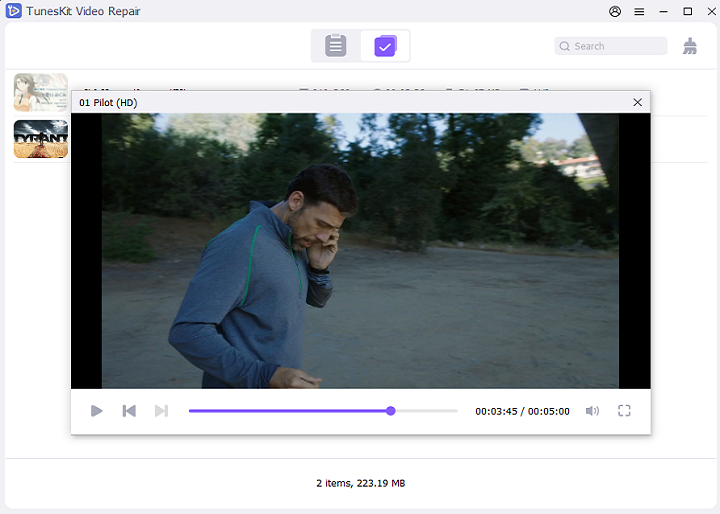 Part 3. Why Does a Video Header Get Corrupted
The most common reasons that your video header may get corrupted are:
1. Mishandling of the MP4 file by the video player or reader
2. Unexpected shutdown of the operating system
3. Improper file transfer from and to a removable device
4. Firmware or virus infection
5. Infected removable device
6. A bad sector or a missing partition in the storage
7. Unsuccessful download or conversion
Videos hold crucial memories of human life and contain a high emotional value attached to it. Losing videos of your child's first step, or that trip you made with your loved ones would be a complete nightmare. While some of the reasons for video header corruption are beyond our control, there are certain practical steps to avoid the corruption of these files.
Part 4. How to Prevent an MP4 Header from Getting Corrupted
These general tips and tricks will help you secure your files from getting corrupted:
1. Avoid changing extensions or file formats manually
2. Ensure proper power supply and don't shut down your device while a video is in playback
3. Use only trusted media players or editors to run your video/audio files
4. Don't change the header components, unless you are well-versed with its hexadecimal codes
5. Create a backup for the most important files
6. Don't connect to unreliable public WiFi or removable devices
7. Keep a reliable antivirus software with malware protection
The Bottom Line
Losing an important personal or office presentation video seems scary. However, information and solutions can help alleviate our fears and protect our important files. Now, you know all about video headers, their corruption, how to prevent corruption, and most importantly, how to repair mp4 headers.
It is best to keep your device healthy, free from malware, and connect to only reliable devices. Nevertheless, TunesKit Video Repair is the easiest way to fix your video headers. In addition to that, it can also fix choppy videos. You can head down to their website and take a look at their free trial now!