6 Potential Alternatives to Movavi Screen Recorder
Posted by Nick Orin on Jun 26, 2020 2:55 PM • Category:
Record Screen
4 mins read
When it comes to recording your videos, the output depends on the recording software you choose. Movavi Screen Recorder is one powerful recorder that doesn't require a lot of storage space. Its lightweight nature makes it reliable for most users. You can use Movavi to capture webinars and online calls, record tutorials, and other online events.
Although you'll realize that everything goes on well with this screen recorder until it's time to share your videos on other online platforms. And that makes its major drawback. But worry less because even if Movavi can't be relied on to share videos to sites like Instagram and YouTube, among other sites, the availability of Movavi Screen Recorder alternatives makes our life complete. Let's check out the best 6 alternatives for your taking.
1. TunesKit Screen Recorder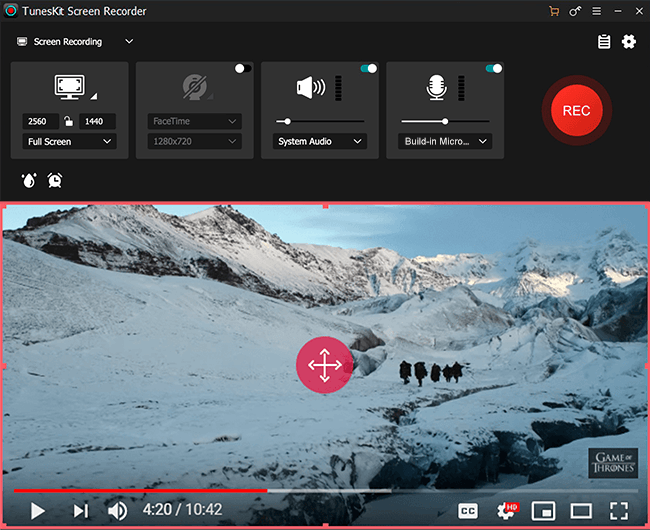 TunesKit doesn't have any boundaries when it comes to recording videos and audio. You can record computer games, app tutorials, online videos, webinars, live broadcasts, among many others. This tool gives lossless quality and offers the chance to share your videos on any site such as YouTube, Vimeo, and other streaming services.
Pros:
• Record audio and video simultaneously or separately.
• TunesKit supports any format such as 4K HD videos, M4A, MKV, MOV, among others.
• It produces lossless quality with polished recordings.
• It also offers flexible options for setting adjustments such as time scheduling, customizing keyboard shortcuts, adding watermark,
among many others.
Cons:
• The program is not frequently updated.
2. Filmora Screen Recorder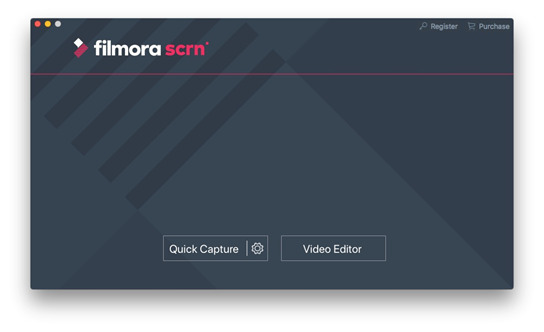 This is among the alternatives to Movavi Screen Capture that comes with loads of features. Apart from video recording, you can use it for video edits and other promotional videos. With Filmora, you can either record the entire screen activities or a portion of the area. Besides, this tool supports various output formats to be played on any device.
Pros:
• It is cost-effective.
• It comes with lots of preset features for easy recording.
• It also supports various operating systems like Mac, Windows, iOS, and many more.
Cons:
• Importing templates from the library is cumbersome because you have to login every time.
3. Camtasia Screen Recorder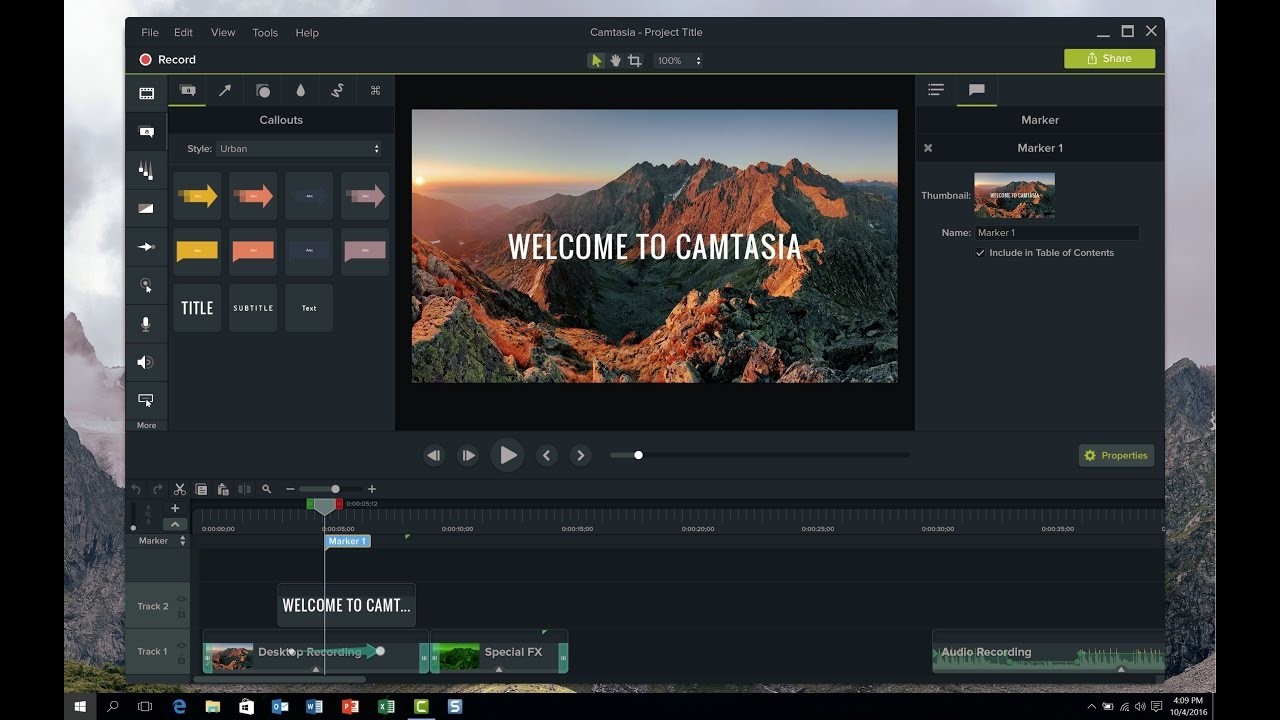 What sets this tool apart is its interface. It will give you a smooth user experience while offering high lossless quality videos. Additionally, it has a set of library assets ranging from motion graphics to templates and many more options. This makes it suitable even for novice designers to produce high-quality videos. Use it for software tutorials and other video productions in the simplest way. Although it doesn't work well for heavy motion graphics, it has advanced editing features for the best video production.
Pros:
• The user interface is intuitive.
• You can add graphic overlays easily.
• It also comes with advanced editing features for quality end-put.
• This tool includes a set of library assets that enhances unique production.
Cons:
• Other actual video editing options like color correction is highly limited.
• It doesn't support heavy motion graphics.
4. Loom Screen Recorder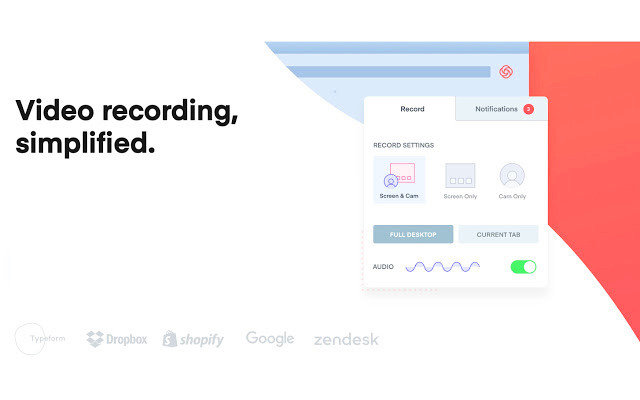 This versatile tool is another best alternative to Movavi Screen Recorder. Apart from recording videos, there are lots of functionalities that this tool offers. You can use it for software training, recoding walk-through of products, and much more. Furthermore, you can instantly share videos on other sites like YouTube.
Pros:
• It is quick to access and record through its shortcuts.
• It is easy to share your videos on other sites.
• You can also record live videos in real-time.
• It's possible to also add password protection to your videos.
Cons:
• This tool is quite buggy needing a lot of space.
• Audio loss is sometimes prominent.
5. OBS Screen Recorder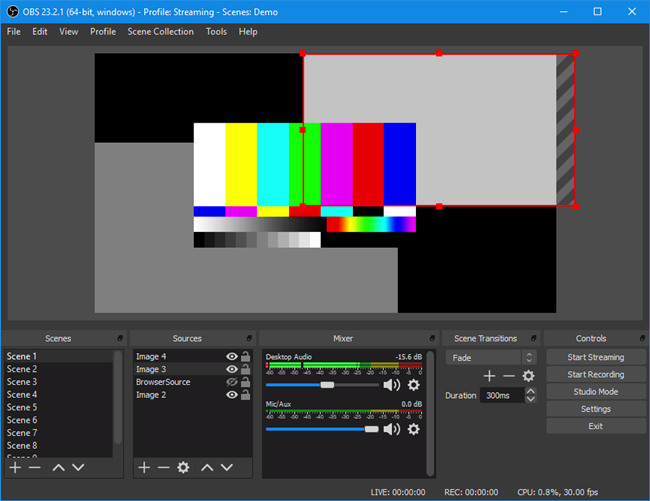 Among the alternatives to Movavi screen capture that you can fully rely on is the Open Broadcaster Software. This tool works across multiple platforms like Linux, macOS, Windows, among others. It has no limit and provides the simplest way out to record your movies. Furthermore, it's an open-source tool that lets you freely make alterations to its coding. Use it for live streaming and sharing of videos to other sites.
Pros:
• It encompasses a GPU-based game capture for quality game streaming.
• Use its Live RTMP streaming to easily stream to Twitch, DailyMotion, YouTube, Smashcast, and many more options.
• It also works across multiple operating system platforms.
• You get an unlimited number of scenes.
Cons:
• You may experience loss of video output when dealing with bulky files.
• The free trial lacks some important features.
6. Captura Screen Recorder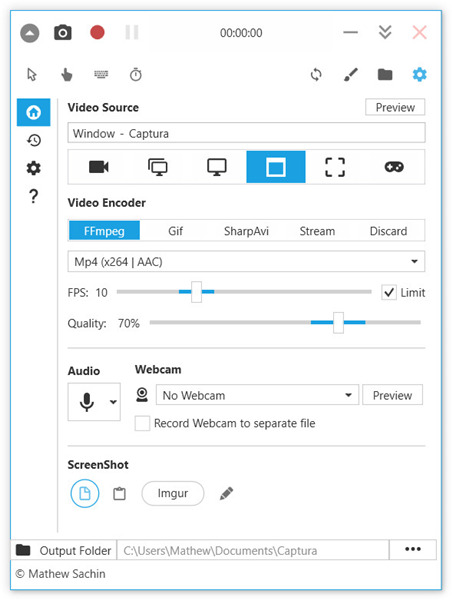 This screen recorder has added functionalities despite being free. Besides, no worries about ads even when spending a penny is not required. Use it for quality recordings with high resolutions and in any format of choice. You can opt to capture a specific region or the entire window. Additionally, this tool works smartly to capture keystrokes, mouse clicks, microphone audio, among others.
Pros:
• It is ad-free.
• Get it in over 30 languages.
• You can enable the hotkeys to take screenshots and control your recordings via the keyboard.
• The region selector option feature also works best for you to capture specific regions.
• It is also possible to include a webcam view as you record your videos.
Cons:
• It comes with so many functionalities that may also be confusing.
Conclusion & Suggestion
The first point that determines screen recorder selection is always what you want to produce. Any Movavi Screen Recorder alternative comes with its unique functionality. If you need to produce stylish videos of high quality then Filmora has you covered. It doubles up as a video editor and screen recorder. Otherwise, Camtasia is well placed for making tutorials and other educational videos. Even though it is at times difficult to retain your video quality, remember this is the most important point of all. TunesKit Screen Recorder works best to give you lossless video quality. Furthermore, it supports various output formats and offers a better platform for sharing your videos via other streaming services platforms.