Top 9 Screencast-O-Matic Alternatives to Record Computer Screen
Updated by Nick Orin on Jun 01, 2022 6:00 PM • Category:
Record Screen
6 mins read
Without a doubt, Screencast-O-Matic is one of the most effective screen recorder that allows you to record up to 15-minute-long videos from the screen as well as a webcam at no cost. You can also save the screen recording footage in multiple video formats. However, if you're not a subscriber, you have a time record limit of 15 minutes, and your footage will have a watermark. Plus, you'll miss the advantages of having an in-built video editor. So in this post, we're going to explore the 9 best Screencast-O-Matic alternative , which are more powerful in terms of features, value for money, reliability, etc.
1. Best Screencast-O-Matic Alternative - TunesKit Screen Recorder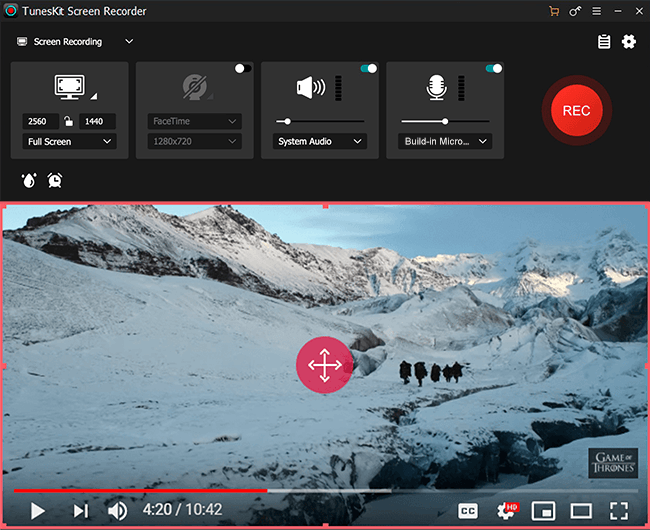 The first Screencast-O-Matic alternative in the review list is absolutely TunesKit Screen Recorder. This is an easy-to-operate screen recording program that can be used to capture any video and audio on the screen from your computer, such as games, how-to tutorials, webinars, streaming movies and music, internet radio, etc. It also allows you to schedule a recording while you're not at home, all you need to do is just set a start time and end time before recording. When your recording is done, you're free to trim and edit the footage or audio track as you like and export it to various devices in any format including MP4, M4V, MOV, MP4, FLAC, etc. or share it to popular social platforms like Facebook, YouTube, Vimeo, etc.
No matter its clear interface, uncomplicated operation, fast and powerful recording system, built-in editing tool, or multi-output formats and device support, all of these excellent features make TunesKit Screen Recorder stands out from other alternatives to Screencast-O-Matic. It will give you a wonderful and enjoyable experience as long as you try it.
2. Camtasia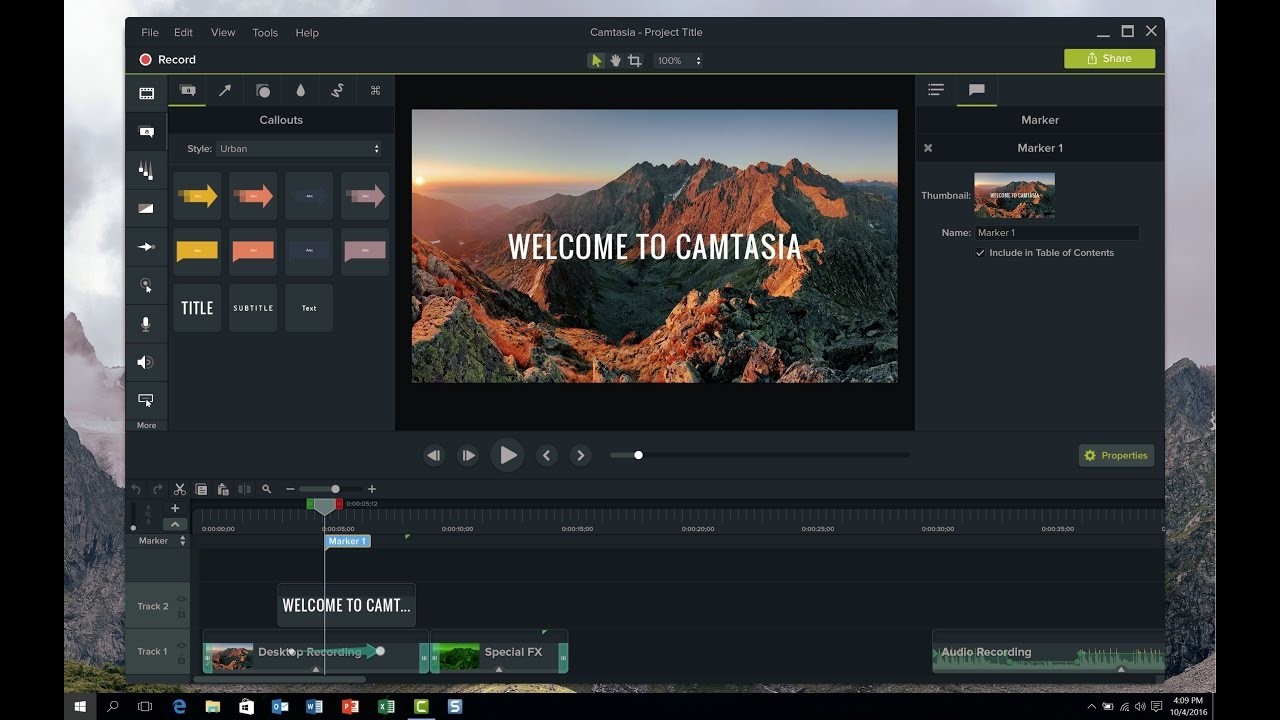 Camtasia is more than a Screencast-O-Matic alternative but also a video editor. It is well known and widely used to record video tutorials, lessons, how-to videos, and more. With its built-in templates such as transitions, effects, text, and so on, you can record and edit the video easier and faster, which can let you spend less time and make a better video recording. One of its features is that it has a PowerPoint plug-in to record directly or import slides directly into Camtasia and convert them to a video.
3. AceThinker Screen Grabber Pro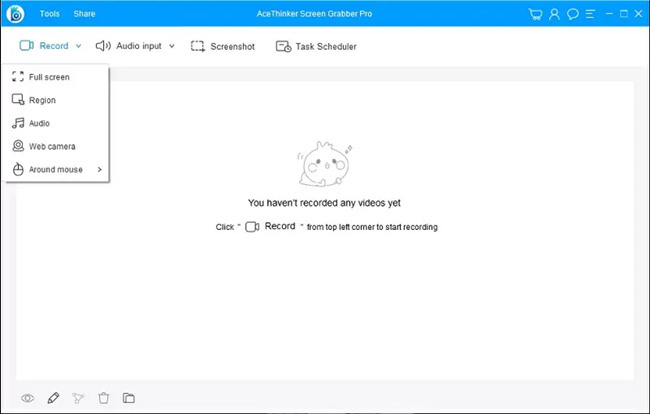 The other apps similar to Screencast-O-Matic is AceThinker. The tool allows you to record what is happening on the screen and edit the footage before sharing it. And what gives it an edge over Screencast-O-Matic is that it records the footage that has no watermarks at no cost at all. You can then save your screen-recorded videos in multiple video formats like WMV, FLV, AVI, MP4, etc. The only tool is available to Mac and Windows community.
4. ShareX
ShareX is an apt alternative to Screencast-O-Matic with a free open source that lets you capture everything that's happening on your screen. You can then share it with one click of a button. The tool also comes with a video editor so that you don't need to download a video editor along with a screen recorder. The video editor is more powerful as it has a screen color picker, DNS changer, annotations, direction indexer, and even more. What's more, the tool allows you to share your screen capture to over 80 destinations. It is also apt to capture gameplay as the application supports full-screen recording.
5. OBS Studio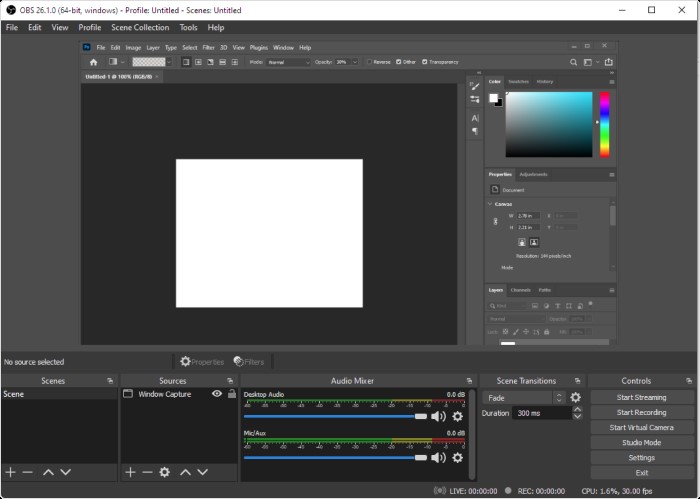 Another free and open-source alternative to Screencast-O-Matic is called OBS Studio. It is capable of screen recording and streaming. You can create multiple scenes and sources such as specific screen, image, text, webcam, etc., and record them simultaneously into one video. Also, it has a real-time recording preview window so that you can observe the feedback of the recording. Plus, it features a modular "Dock" UI that enables you to rearrange the layout that you want.
6. Ezvid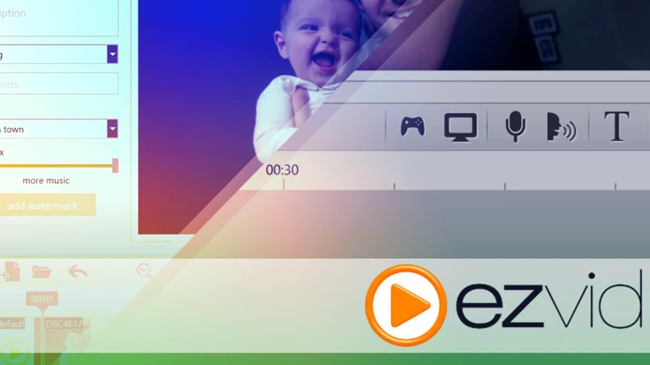 Ezvid is one of the great apps like Screencast-O-Matic as it comes with excellent features. The software pays attention to capturing HD footage of what's happening on your screen. The first great thing about this tool is the straightforward operating interface. The developers of this tool seamlessly combine graphics and words to let you readily access the utilities on the app. Second, the app has a smart capturing tool that would be handy for music and game lovers to execute screen capture. The tool allows you to record the screen partially. Third, the tool gives you control over the output speed before saving your video. Better yet, it comes with an in-built video editor, so it saves you the pain of getting a separate video editor.
The only problem with Ezvid is that it does not allow full-screen records, which makes it inconvenient for gamers who would want to capture game-play.
7. ActivePresenter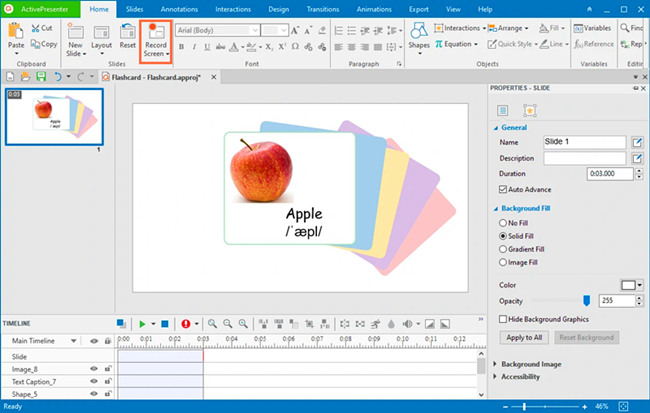 ActivePresenter is well-knitted and has excellent utility among all the Screencast-O-Matic alternatives. The tool can correctly execute a screen recording task for user tutorials, training presentations, or product demonstrations. The app captures the screen activity in HD and on full or part of the skin. Full-screen capture makes the tool correct to record gameplay tool.
What's more, it has no limits to the video length you can record. The only limit is your storage size. But what makes it unique, the software comes with a powerful video editor that allows you to cut out the unwanted video parts in addition to other editing features like intonation, captions, and blurring moving objects, among many other video editing tools. The video editor has features you won't in many screen recording features.
8. Screencast-O-Matic Free Alternative - Apowersoft Free Online Screen Recorder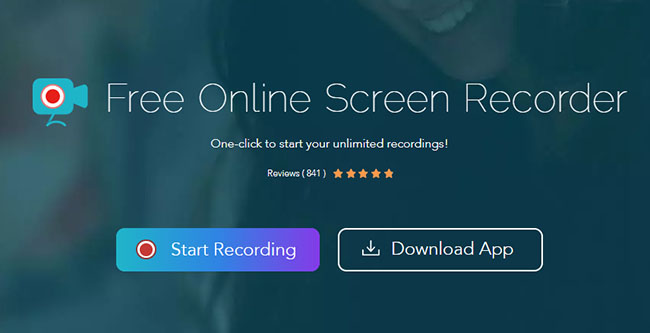 One of the free alternatives to Screencast-O-Matic, Apowersoft Free Online Screen Recorder eliminates the need for installation to record screen and audio. It is a web-based program to screen recording at no cost. Firstly, the interface is intuitive and easy to operate. You can record anything going on your Windows or Mac screen as well as webcams. Better yet, the tool simultaneously records audio and video and supports webcams from popular chat services like Skype, and Yahoo Messenger.
This tool allows you to record partial screen or full screen. You can choose the output video format from a variety like FLV, MP4, VOB, ASF, etc. And as a bonus, you can take screenshots, adjust video quality, create GIFs, and set hotkeys. You get all these at no cost, no time restrictions, and no dismaying watermarks in the output footage.
9. Loom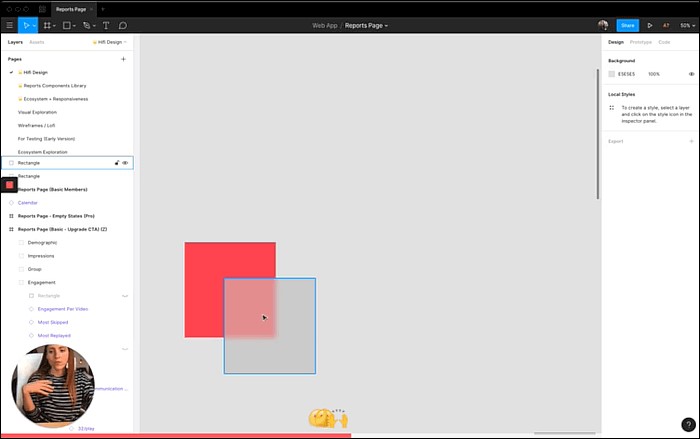 Loom is another online screen recording tool to be the Screencast-O-Matic alternative. It includes desktop software, web-based tool, and mobile apps, which can make a quick screen recording online. Moreover, this program can be used for online meetings and lessons because it can generate the link of the recording and send it to others to watch online.
What's more, the interaction feature makes it more distinctive. For example, when you're watching the recording by Loom online, you can leave your message by selecting the emoji to express your feeling, and leaving comments at a specific time so as to notify the creator about the recording.
10. Comparison within Alternatives to Screencast-O-Matic
| | | | | | | | | | |
| --- | --- | --- | --- | --- | --- | --- | --- | --- | --- |
| | TunesKit Screen Recorder | Camtasia | AceThinker Screen Grabber Pro | ShareX | OBS Studio | Ezvid | ActivePresenter | Apowersoft Free Online Screen Recorder | Loom |
| Easy to Use | √ | × | √ | √ | × | √ | √ | √ | √ |
| Paid/Free | Free & Paid | Free & Paid | Free & Paid | Free | Free | Free | Free | Free | Free & Paid |
| Desktop/Online | Desktop | Desktop | Desktop | Desktop | Desktop | Desktop | Desktop | Online | Online |
| Supported System | Windows & Mac | Windows & Mac | Windows & Mac | Windows | Windows, Mac & Linux | Windows | Windows & Mac | Web-based | Web-based |
| Editing Feature | √ | √ | √ | √ | × | √ | √ | √ | √ |
| Recording Time | Unlimited | Unlimited | Unlimited | Unlimited | Unlimited | 45 mins | Unlimited | Unlimited | 6 hours |
Conclusion
Though there are many paid and free Screencast-O-Matic alternative, the above 9 ones are the best options after research and comparison. Our list includes free, paid, and web-based software. They all have unique features that Screencast-O-Matic doesn't provide. And to be honest, TunesKit Screen Recorder is the most preferable as it's the easiest and most practical. You can give it a try.