2 Simple Methods on How to Download Vine Videos to PC and iPhone
Posted by Nick Orin on Oct 14, 2020 6:10 PM • Category:
Record Screen
5 mins read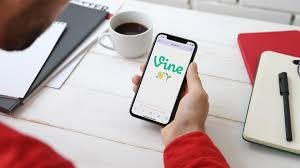 The Vine Video app took the social media world by storm when it launched in 2012. The app allowed the users to stream 6-second video clips to leap from smartphones to the rest of the web. However, Twitter has decided to shut down Vine and it is a huge heartbreak for millions of Vine users. Vine compilations were all the rage on YouTube as it packed the world's most popular clips of cute animals, artistic movies, funny phrases, and a lot more. With the closure of Vine Videos, the users are left with a moot question, how to download Vine videos to iPhone and PC?
The company has announced that the website Vine.co will no longer host new videos but will serve as an archive for searching old video clips. Here, you can search and view Vine videos easily. However, users should go ahead and preserve the videos should Twitter change its mind.
Here in this article, we have outlined 2 ways to download Vine videos both for PC and iPhone easily and watch them whenever you want.
Way 1 - Download Vine Videos to PC and iPhone with Official Method
#1 Download Vine videos to PC
The easiest way to download Vine videos to PC is to use a web browser. Google Chrome, Microsoft Edge, and Internet Explorer 11 allows you to download and save Vine videos directly to the computer.
Step 1: Visit the official Vine videos website and enter in your username at the end of the URL. For instance, if your username is abcblog, the URL should be https://vine.co/abcblog. Alternatively, save the Vine videos when someone shares the link via email, Facebook, or Twitter. Click on the link and you will be redirected to the video. Note that if you get the link from Twitter, just click on View on Web.
Step 2: Now press enter and you will see all the Vine videos there.
Step 3: Click on the date below the video and now place your cursor on the video to play it.
Step 4: Now right-click, and you will see a tab with various features. Click on Save Video As, you will be redirected to the Save page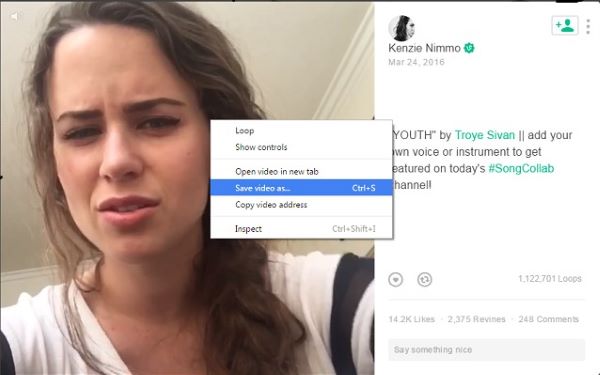 Step 5: Name your video and select the folder to save in. Now click on the Save button at the bottom right. The file type of the video you want to download will be in MP4 format by default. However, if you want to choose other formats to save your Vine video, click the dropdown arrow in Save as Type and choose the format type.
#2 Download Vine videos to iPhone
If you want to download Vine videos to iPhone directly, you have few options. You can go through the elaborate process of recording your screen using the Vine app.
The above method doesn't allow you to directly download Vine video for iPhone, but you can transfer the saved video to your iPhone using AirDrop, iTunes, and third-party tools.
Way 2 - Download Vine Videos using TunesKit Screen Recorder
Another reliable way to rip video from Vine is to use the TunesKit Screen Recorder tool. It enables you to record high-quality videos and save them in numerous formats. You can also present and transfer your recording to various portable devices like the iPhone, iPad, Android phones, and tablets as well as consoles, and smart TVs. Also, you can upload and share recordings to social media platforms like Facebook, YouTube, Twitter, Instagram, Vimeo, and more.
This powerful tool not only allows you to capture high-quality videos, but also audios from system sound or microphone, including sound effects, streaming music through the browser, media player, and many other applications easily. Additionally, you can extract audio from video on your PC or Mac without losing the quality.
With TunesKit Screen Recorder you can choose to either record video and audio from screen, microphone, or webcam or just record audio or video only. Meaning that you can record video and audio together or separately. The tool gives you full flexibility to do whatever you need. This screen recorder tool also allows the users to adjust the settings. For instance, you can record the full screen, or select areas to record, or set the size of the capture area. Once you have recorded the screen, you can save recordings in various file formats such as MP4, MOV, MKV, M4V, WMV, MPEG, WebM, 4K HD videos, MP3, M4A, 3GP, M4B, AAC, FLAC, WAV, and many others as per your requirements.
Moreover, with the built-in video editor, one can easily edit the recording to make it better. One can trim the video or audio recording clips to remove unwanted parts or edit the tag info for the soundtracks including album, artist name, title, year, genre, etc.

Features of TunesKit Screen Recorder:
Record any video or audio on screen
Record either system sound or microphone audio or both at the same time
It enables users to record videos with high quality
Flexible options for users to adjust the settings
It works for both Windows as well as Mac
Try It Free
600,000+ Downloads
Try It Free
600,000+ Downloads
Here are the steps to follow to download Vine videos:
Step 1: Download and install TunesKit on your PC and then double click on the icon to launch it.

Step 2: With TunesKit you can customize the recordings as per your needs. Click on the Settings icon, you will see the options that you can change as per your needs. Once done with the changes, click the Reset button.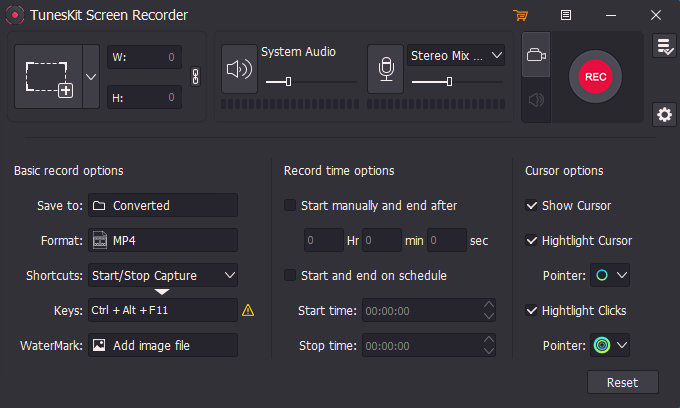 Step 3: Click on the + button and a recording window pops up. Click on down arrow and select area to record to customize the recording area as per your needs to rip video from Vine.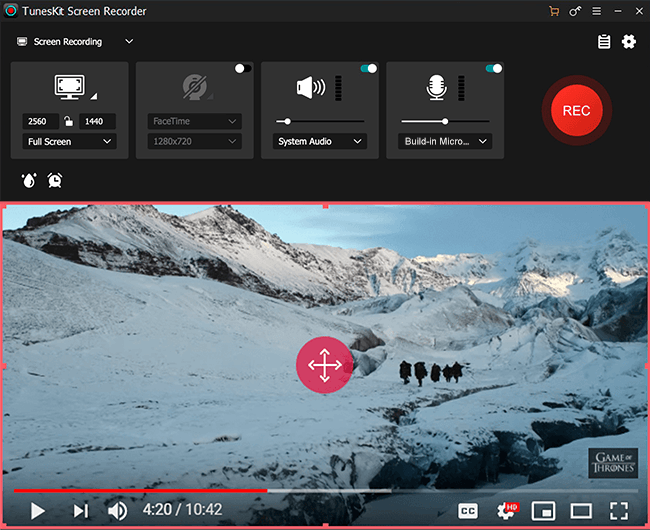 Step 4: When done with the settings, open Vine video you want to download and hit the REC button on the TunesKit tool, and the recording will start after a 3-sec countdown. When you finish the recording, click the Stop button on the toolbar and Save your video.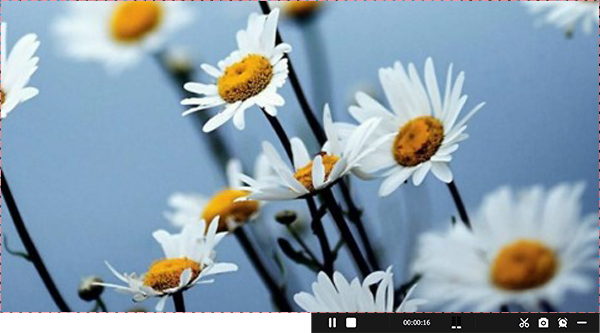 Conclusion & Suggestion
So, these are the 2 ways that enable you to download Vine videos easily both to PC and iPhone. Download the TunesKit for free now and try yourself. With this amazing tool, you can not only download VIne Videos but also download YouTube videos as well as Vimeo videos.