Recording screen activity can prove handy when it comes to creating a tutorial and educational video. Besides, even casual recording of your gaming session might be essential to you too. And even though each of the cases above is diverse, it all distills down to selecting the best screen recorder software.
Regardless of what you're aiming at with the footage you capture from your computer screen, you need the right tool to do the job. And it is in this post that we are going to explore some of the industry's best.
1. TunesKit Screen Recorder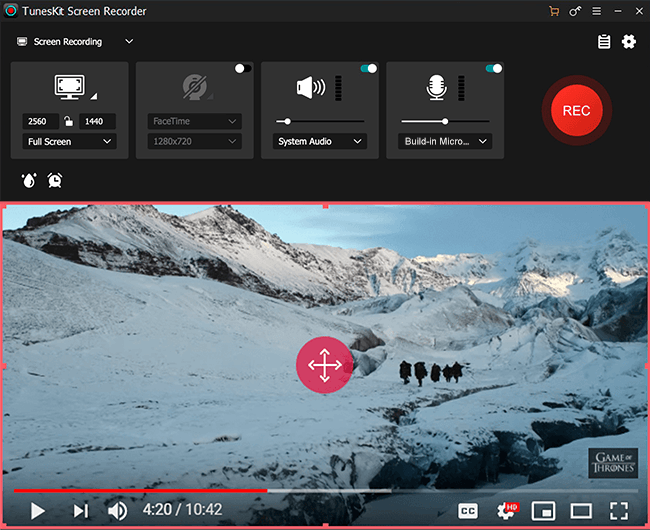 TunesKit Screen Recorder is a 3-in-1 screen recording tool. It can help you easily capture audio and video stream on your Windows or Mac in high quality. There are 3 recording modes for you to choose: record video, capture audio, or record video and audio. The built-in video editor allows you to cut and edit the video you record.
There is one special feature it also allows you to schedule a recording while you're not at home, all you need to do is just to set a start time and end time before recording. Besides, it supports lots of output media formats and devices, so that you can save it in MP4, MOV, M4V, WMV, etc. and then play it on different devices like Xbox, PS4, iPhones, Android phones, smart TVs, etc. Moreover, this program is easy to use, and no matter you're a tech savvy or not, you can easily handle it without any trouble.
Pros
Free version allows you to record screen without time limit
Make a schedule recording with ease
Records computer screen in high quality
Supports various media file formats and portable devices
Cons
The editing features are not powerful enough
2. OBS Studio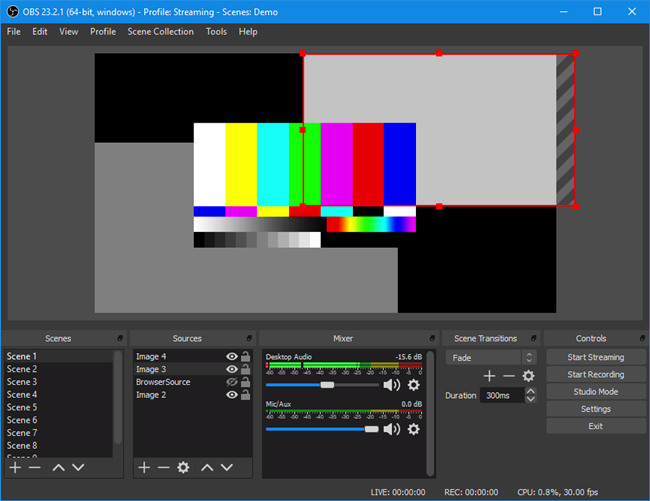 A comprehensive free recorder for capturing or streaming games packed with features to help you achieve high-quality recordings. If you're a keen gamer, OBS is the ideal software for you. Its unique feature is the unlimited screen recording at no fee with no watermarks as well. The tool is an open-source and comes at no cost.
It is easy to say it is the best screen recording software in the niche as it executes the recording in HD quality. Because the tool can record directly from your computer's graphic card, you can stream live to Twitch or YouTube gaming, save the project and come back later or encode the recording in FLV format and save it locally.
It is apt in recording games running on full screen as the tool records directly from graphic cards. The only problem is that it can take you some time to set it up exactly how you want it. But once you're set, the tool is by far the best and the most powerful, especially for gamers.
Pros
Records your screen activity in HD
No strings tied to video length
Free open source
Cons
Set up takes a little longer to load
Has no video editor
3. FlashBack Express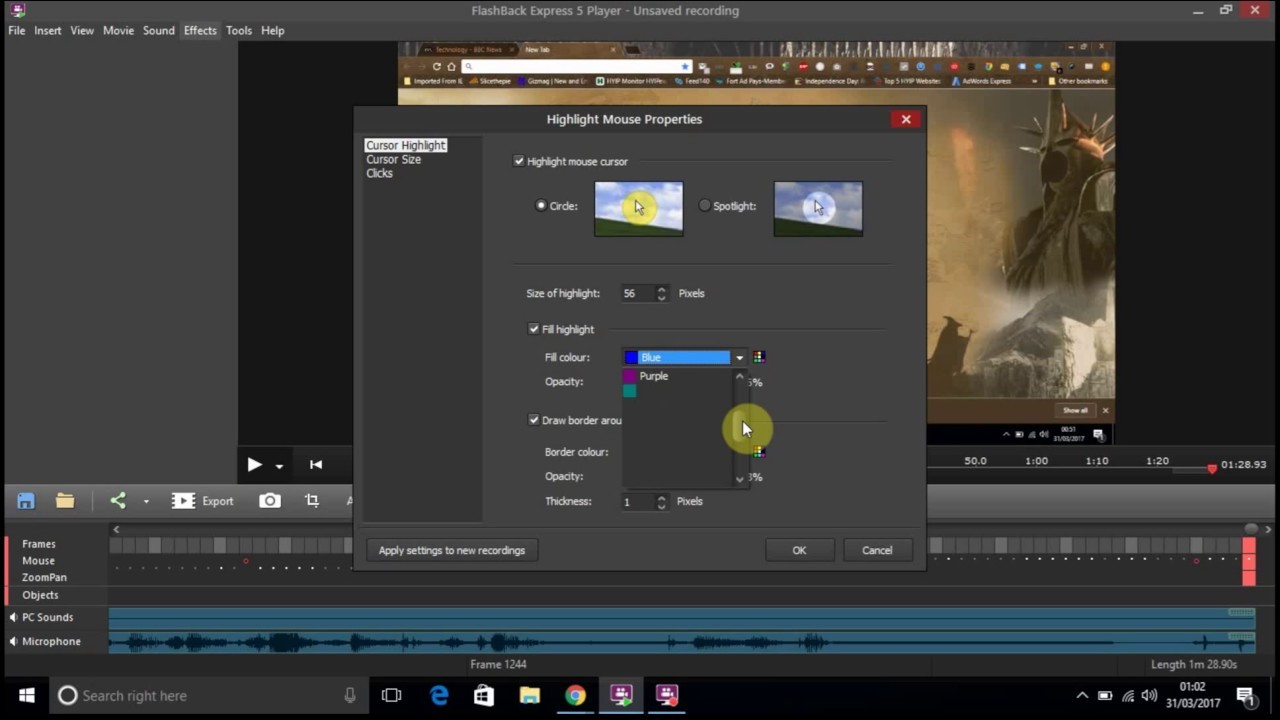 This is another feature-packed screen recorder that aptly suits gamers and capture of your webcam footage. This is the second most suitable tool for recording what's happening on your monitor. It doesn't impose any time limit or watermarks regardless of having a free and a paid version.
Besides, the free version comes with plenty of utilities that rival many premium tools. The best part, it has less intimidating user interphase than the OBS tool. And when you dive into FlashBack express premium options, you'll experience the wealth of the excellent knitting of settings that create a professional look of the recorder
Pros
Highly designed user interface
Comes with an inbuilt video editor
Present an option to chose the output format
Cons
Cannot capture 2 videos simultaneously
4. Camtasia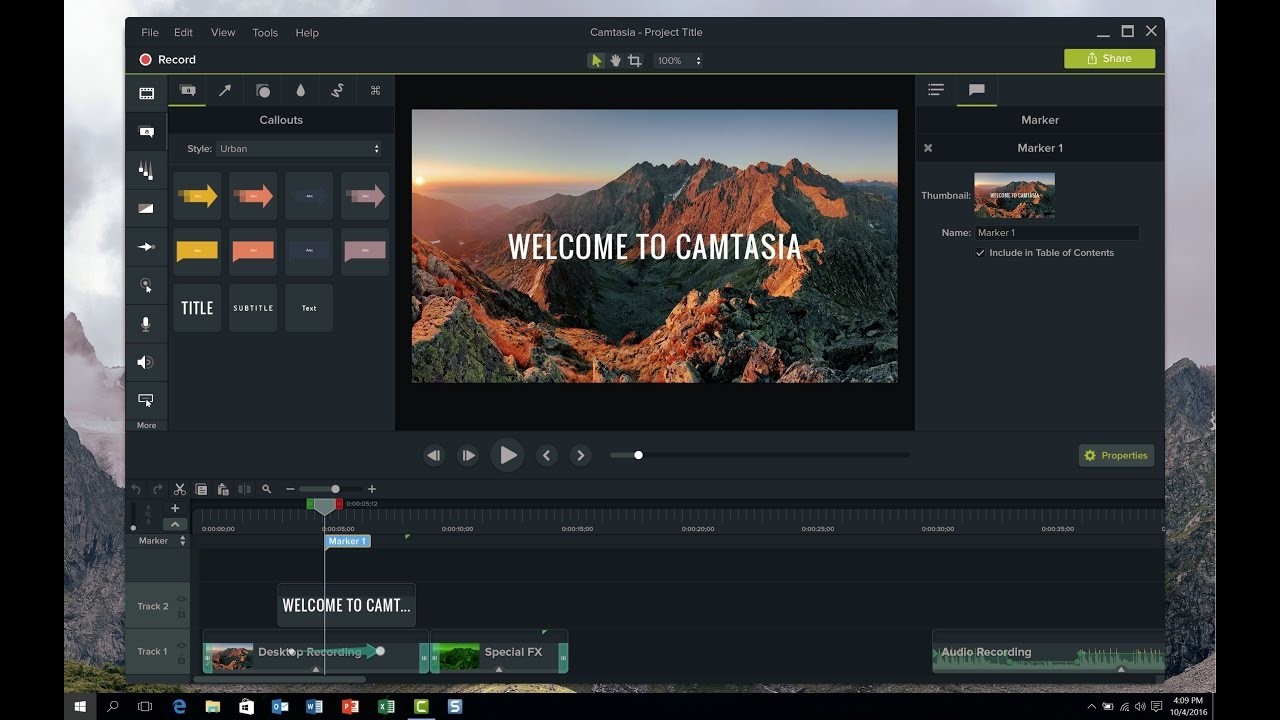 It is among the world's popular screen recorder. The tool lives up to its name with a thorough set of editing tools perfectly knitted in an easy-to-use user interface. It has nearly all utilities—annotations, transitions, animations, etc.
Quickly record HD videos of what's happening on your monitor. Camtasia has a global reputation of ease of use while at the same time extremely versatile. The software combines screen recording utilities and essential video editing features to provide a thorough YouTube recording software suite.
Pros
Has dozens of beatification utilities
Easy to navigate through the software—through a drag-and-drop mechanism
Presents an instant way to share
No restrictions on-screen recording time even on the free version
Cons
The dozens of feature are a bit pricey
It takes time and a lot of computer resources to load
5. Debut Video Capture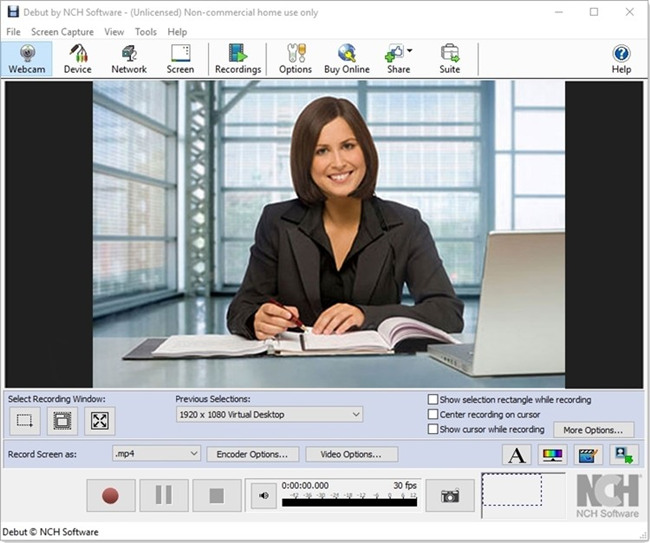 This is an amazingly flexible and higher capability to execute more than just screen recording tool. It is a premium tool. Even though the tool employs slightly outdated designs, it has some distinct utilities that makes it exponentially one of the world's best screen recording software for Windows and Mac that can do much more than capturing what's happening on your screen monitor.
Pros
Executes even scheduled recordings
Has the ability to perform recording from external cameras
No time limit and watermarks
Cons
Has an outdated look
No post-production editing tool but you can add your captions and watermarks
No option to export videos to YouTube directly
6. Free Cam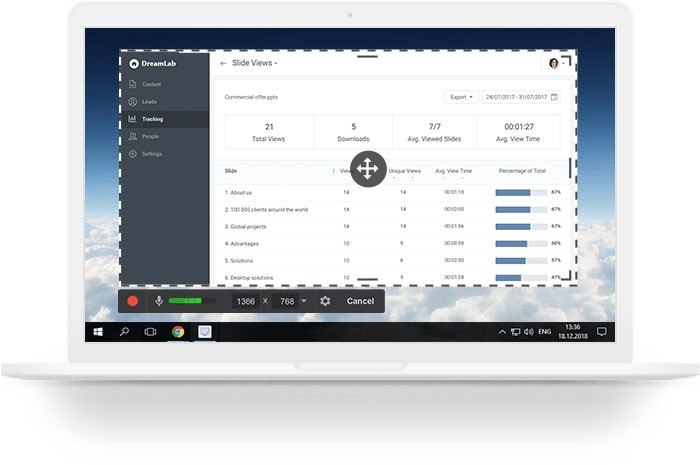 This is one of the most straightforward free screen recorders with a built-in audio/video editor. It has a readily-operatable UI that eases the process of creating professional screencasts.
Pros
It is free
No ads, no limits, and no watermarks
It records what's happening on your screen in HD
Records both voice-over and computer sounds
Can isolate the background noise
Present a wide spectrum of audio effect
Cons
Save videos to WMV only
Cannot record webcam
7. CamStudio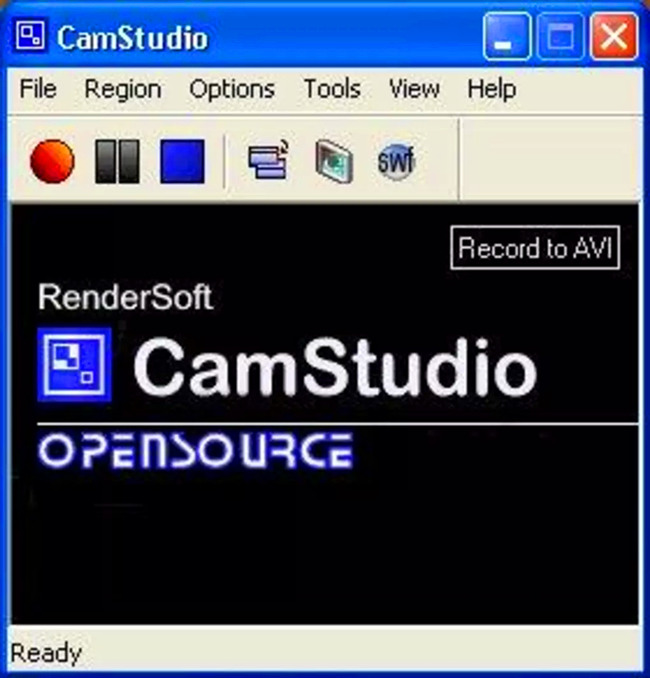 This is another best screen recording software for Windows that serves best for one-time or occasional users. It is an open-source lightweight that screen records in AVI format, but you can later change it to SWF.
Pros
Creates screen-in-screen video
Converts AVI formats into flash
Has custom cursor
Cons
The output is incompatible with particular browsers
SWF files might make your computer sluggish
It lacks interactive and animation feature
8. Ezvid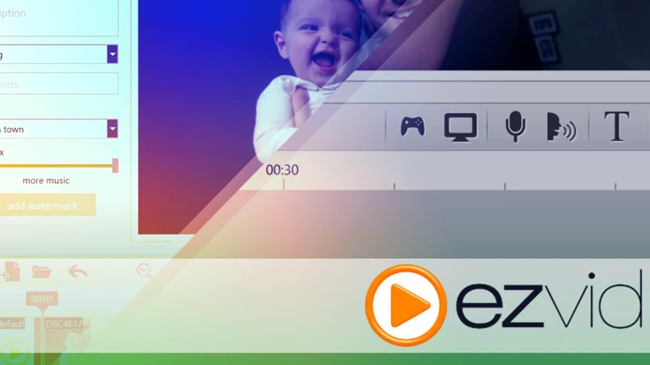 This app claims to be the world's easiest screen recorder. And that's not far away from the truth. Ezvid has a slick UI that's easy to navigate through. It is precisely made to save on time, that's why it instantly allows you to upload your footage to YouTube in no time. It is notoriously used by gamers and movie fans that can't resist to frequently making video clips in the quickest manner possible.
Pros
Presents computer speech narrative purpose
It allows you to customize output speed
Sleek and modern interface
Cons
Extraneous noises
Minor bugs and inconsistencies
Fullscreen game is unavailable
9. MadCap Mimic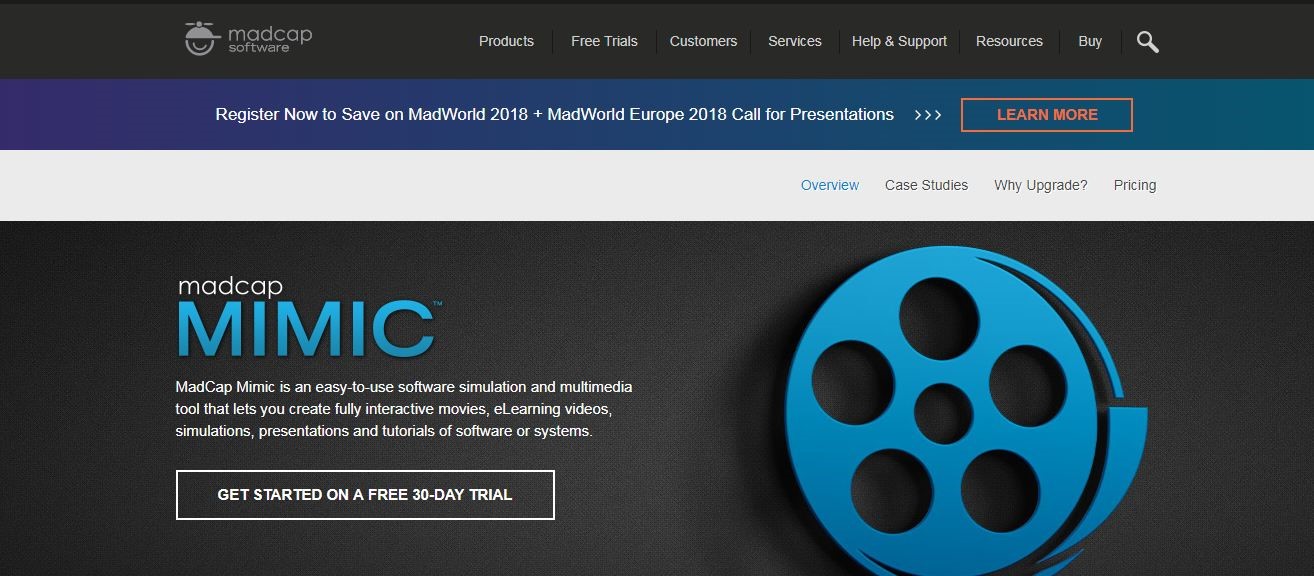 This is another versatile multimedia tool suitable for the creation of interactive video simulation. It can work in 3 screen recording mode—manual, automatic, or full-motion.
Pros
Enable creation of interactive video content
Presents dozens of output formats
Has a free version
Cons
Output has watermarks unless you upgrade
Counterintuitive user interface
10. Tiny Take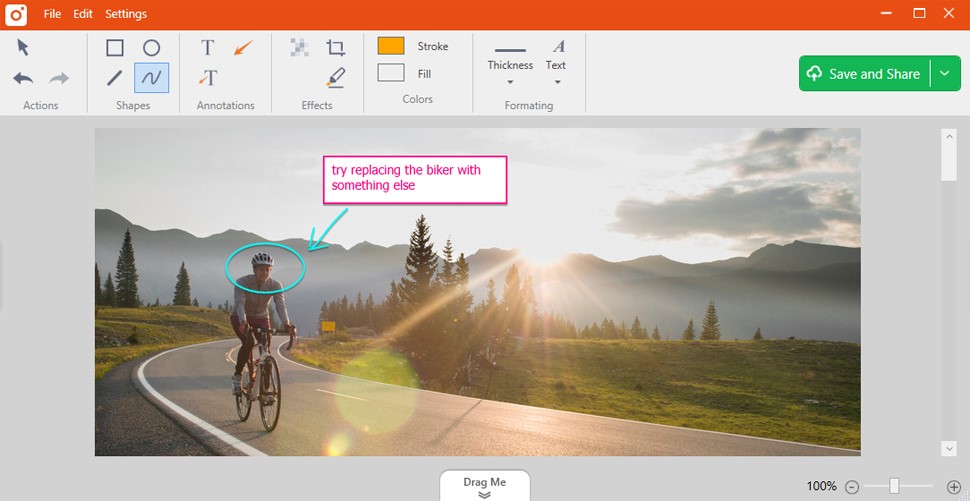 This is a nifty screen recorder which maximally suits the commercial purpose. The unique feature is the versatility of the sharing utility that allows you to put the output file to any messenger or send it to office device.
Pros
Bulk file sharing
Public URL is available for sharing
Proxy server friendly
Cons
Has a video recording limit of 2 hours and the free version has 5 min limit
You can only save footages in MP4 format only
No free trial available
Bottom Line
The above are the top 10 best screen recorder software for Mac and Window. But by no mean does it means a complete list. So, no matter what you need to record, you don't need to worry any more. Be it a recorder that can work in 3 screen recording mode or one with unlimited screen recording, the choice is all yours.

Nick Orin is a review writer, software geek and Mac OS enthusiast. He spends all his free time in searching useful software and gadgets to share with others.