Full List: 10 High Audio Recorder Software for Windows 10
Updated by Nick Orin on Dec 7, 2022 10:00 AM • Category:
Record Audio
5 mins read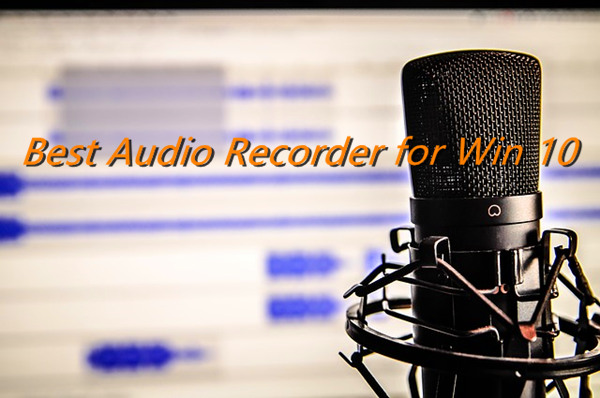 A reliable and powerful audio recorder is essential for recording audio from the computer or capturing your voice for composing music. Years back, musicians had limited options with regard to the choices of sound recording programs. However, with the advancement in technology audio recording has become so much easy. There is a variety of high-quality voice recorders for PC from which you can choose. To save time for you, we will provide a review list of the 10 best Windows audio recorders.
#1 TunesKit Audio Capture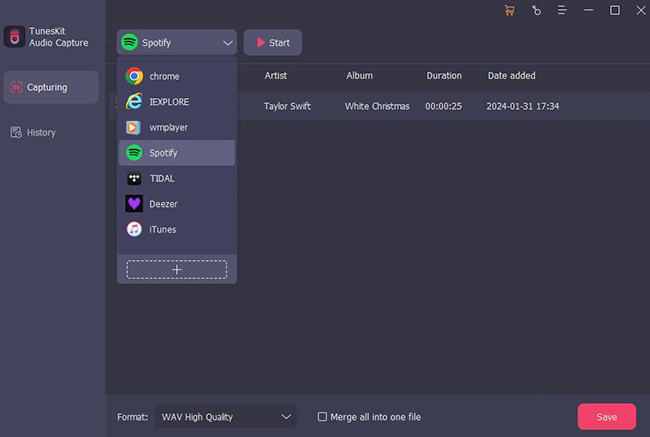 TunesKit Audio Capture is one of the best audio recording software for Windows and Mac. It has a profound and excellent audio-grabbing ability to capture sounds from your PC, including streaming music, broadcast, audiobook, or audio from any kind of program or software.
This powerful audio recording software has an outstanding ability; the software is a multi-audio grabber. In essence, the program can capture multiple tracks simultaneously and save them independently. This means you can capture music from different media programs and save it without fear of any mix-ups. Note that the quality of the recording remains the same.
Pros:
1. Capture any sound on the computer with high quality;
2. Allow you to edit ID3 tags before exporting;
3. Save audio recordings to MP3, FLAC, M4A, M4B, AAC, WAV;
4. Customize audio quality such as codec, bit rate, channel, etc.
Cons:
1. The trial version only record audio up to 1 minute
#2 Audacity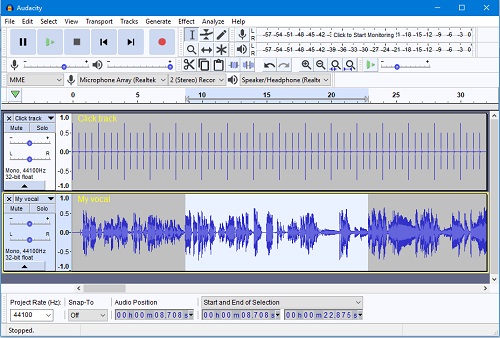 Since its inception in 2000, this software has continued to prove its prowess in getting this done. Even though there have so much criticism about its UI, Audacity has everything you will probably need. In addition to best music recording software, it's also a high quality voice recorder for PC that allows you to use a pluged-in microphone to record your vocie and songs. You can easily trim audio in no time. The software has effects to merge, blend, and enhance audio recording to your preferences.
Pros:
1. Intuitive interface;
2. Variety of quality editing effects
Cons:
1. Mixing may be difficult due to its "destructive editing" nature
#3 WavePad Audio Editor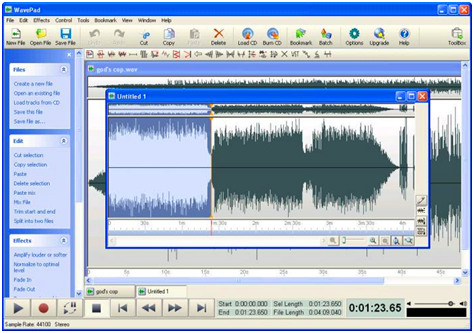 Here is another high quality voice recorder for PC. It allows you to record audios from videos, songs in an effective manner. The software is very much stable running on Windows XP and later versions and has a variety of feature for you. Wavepad is one of the best free music recording software for Windows 10 on the internet today.
Pros:
1. Easy to use;
2. It is free;
3. Supports a variety of file formats
Cons:
1. Sometimes not easy to navigate for beginners
#4 Ardour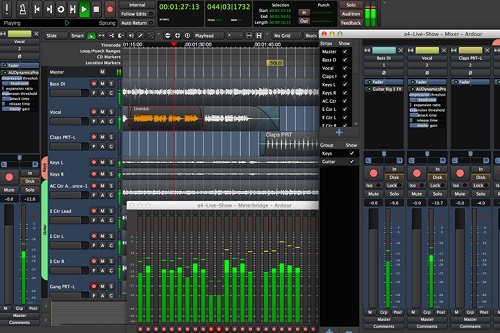 Developed by Paul Davis, ARDOUR is one of the most popular audio recording software for PC. It allows for multi-track recording. You have the option to edit you audio file either destructively or nondestructively. In addition to this, it is possible to import videos for film scoring purposes. The program is highly compatible with Windows, Mac and Linux OS.
Pros:
1. Has highly versatile multi-track recording features
Cons:
1. Lacks inbuilt built-in effects for audio editing
#5 PreSonus Studio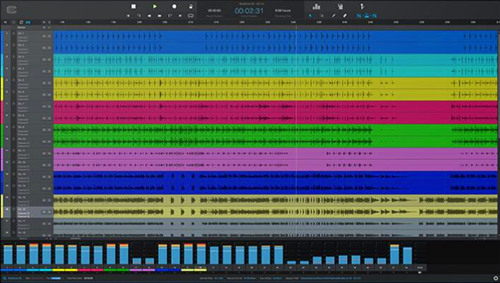 Consider it's a top class audio recorder for Windows 10, PreSonus Studio has the ability to record vocie and audio without hassle. It is a multi-level audio blending tool. The program is designed to ensure that you get all the best qualities for your recorded audio file. However, the software needs premium subscription. Alternatively, there is a free version of the program, however it does not offer quality compared to the premium one.
Pros:
1. Has advanced recording tools;
2. Easy to use once you have done the configuration
Cons:
1. Relatively expensive
#6 Avid Pro Tools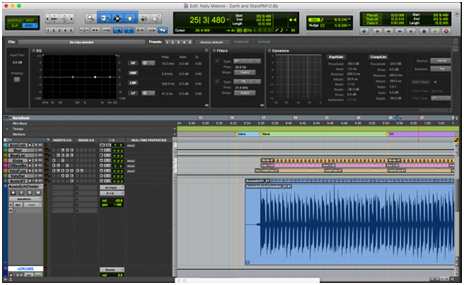 I would refer to it as subordinate version of Pro Tools and Pro Tools HD but still get everything done for you. As one of the best music recording software for Windows and Mac, it is mainly tailored for young composer and musicians. The program has incredible features and capabilities including; 500MB of bundled loops, 20 effects and plugins among others. It only needs Intel Core 2 Duo processor PC with 2GB of RAM.
Pros:
1. Outstanding editing features;
2. Easy to use
Cons:
1. Cloud storage limited to 1 GB;
2. Limited to 16 concurrent audio tracks, four inputs, and 16 instruments
#7 Windows Voice Recorder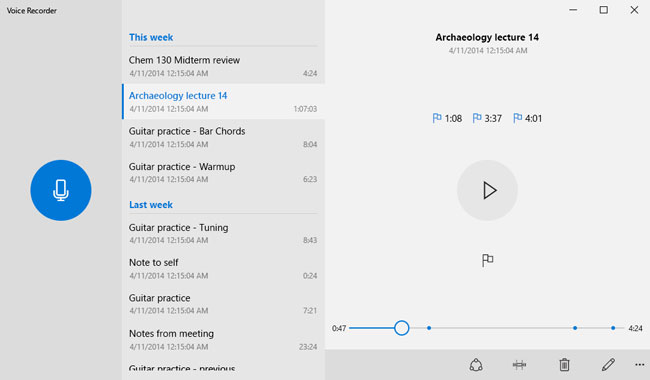 If you do not pursue the professional-tech features and just looking for simple free recording software for Windows 10, then you cannot miss the built-in program, Windows Voice Recorder. Maybe it is not the best free voice recorder for PC, but it is enough for recording your voice such as voiceover, singing, audio meetings, or even music(though the quality is limited). After that, you can make a simple trim to your recording, and save it to M4A format.
Pros:
1. Built-in audio recording software for Windows 10;
2. Clear UI and easy to use
Cons:
1. Cannot record vocie in high quality;
2. Only export audio recording to M4A format
#8 FL Studio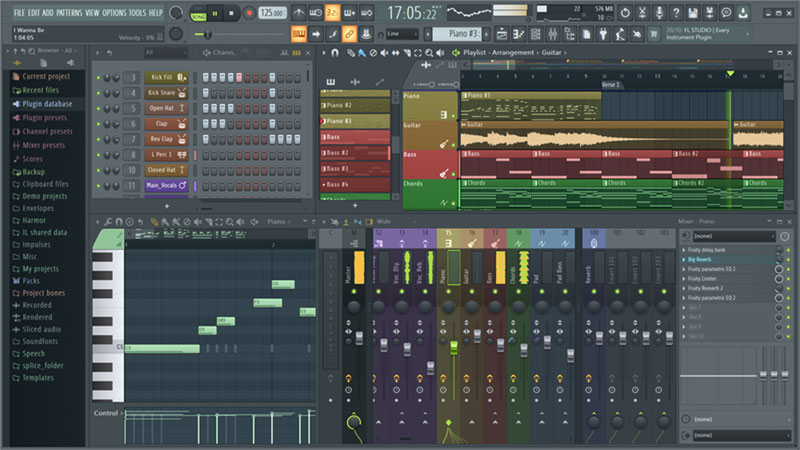 FL Studio is a digital audio workstation that can be run on Windows and Mac. It gives users access to a variety of audio basic and edit functions, including the capability to record their own voice as well as audio from other sources. It is more than an audio recorder software on a PC, it is a professional audio editor.  It gives you the ability to load music samples and instruments, mix audio, create remixes, and do many other things.
Pros:
1. Comes with professional audio editing features;
2. Record external voice via microphone or headset
Cons:
1. Complex interface;
2. Hard for novice
#9 Free Sound Recorder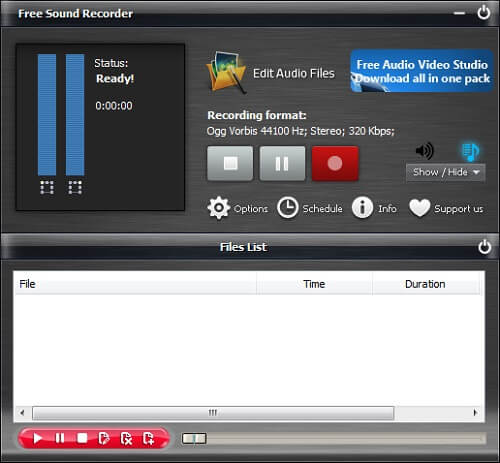 You should also give Free Sound Recorder a try because it's one of the best audio recording software for Windows 10. You do not need to be concerned about the sophistication of this tool; rather, it is a lightweight audio recorder that can be used for recording both internal sound and exterior voice. It allows you to export recorded audio to formats such as MP3, OGG, WMA, and WAV, and it contains an editor that allows you to make additional modifications.
Pros:
1. Easy to operate;
2. Export audio recordings to several audio formats
Cons:
1. The recording quality is average;
2. Outdated UI
#10 Apowersoft Free Online Audio Recorder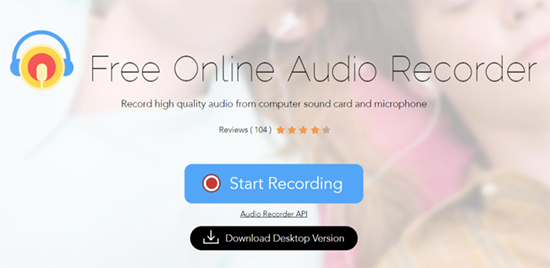 Let's go to the next best audio recording software for Windows 10 and Mac. Apowersoft Free Online Audio Recorder is a web-based free tool for recording system audio and microphone voice separately or simultaneously. Besides, it offers three modes for you to select the audio source, from the whole screen, a single browser tab, or a specific desktop program. As it's a simple online tool, it does not come with an audio editor, and can only download the recorded audio to MP3 format.
Pros:
1. Web-based online audio recorder;
2. Provide three modes to select audio sources
Cons:
1. Without an audio editor;
2. Save audio recording to MP3 format only
Conclusion & Suggestion
Following intensive research and professional testing, all the above 10 audio recorders have proven to be some of the best audio recording software for Windows 10. Among these programs, TunesKit Audio Capture is highly recommended, as it can record any internal audio in high quality on a PC, like streaming music, program audio, audio live streams, audiobooks, etc. Check them out and give us a comment on your experience.