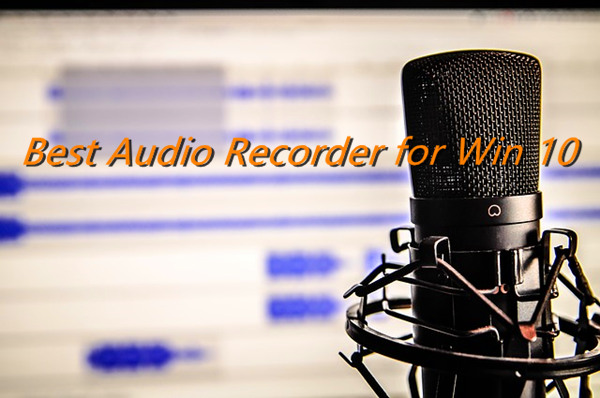 Being a musician or a song composer is not an easy task. Your content must have quality sounds. Having a well-equipped digital audio work station should be top priority for you. On top of that, it is paramount that you use the right audio recording software. Years back, musicians had limited options with regard to the choices of sound recording programs. However, with the advancement in technology audio recording has become so much easy. There is a variety of high quality voice recorder for pc from which you can choose from. Picking on the best software is quite hassle. Well, worry no more! This post will provide you with a detailed list of 6 Best Audio Recorder for Windows 10, which is one of most used Windows OS. Make yourself comfortable!
No.1 TunesKit Audio Capture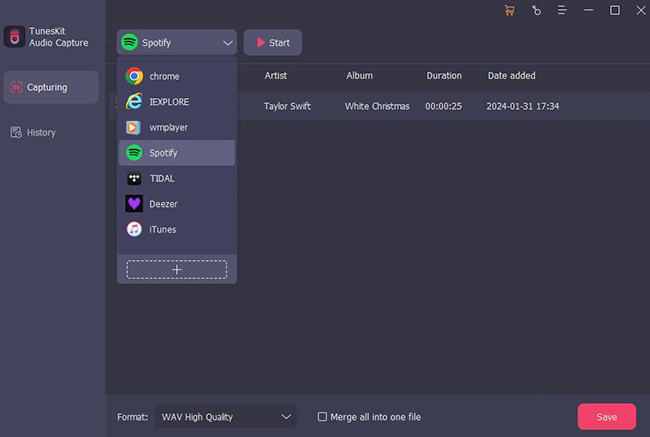 It is one of the smartest creations of audio recording software in the market today. TunesKit has a profound and excellent audio grabbing ability to capture sounds from your PC including live streaming music and broadcast, media players such as VLC Windows Media Player, and QuickTime among others.
TunesKit Audio Capture for Windows has an outstanding ability; the software is a multi-audio grabber. In essence, the program can capture multiple tracks simultaneously and saving them independently. This means you can capture music from different media programs and save without fear of any mix up. Note that the quality of the recording remains the same.
Pros:
1. Capture any sound on the computer with high quality;
2. Allow you to edit ID3 tags before exporting;
3. Save audio recordings to MP3, FLAC, M4A, M4B, AAC, WAV;
4. Customize audio quality such as codec, bit rate, channel, etc.
Cons:
1. Not totally free.
No.2 WavePad Audio Editor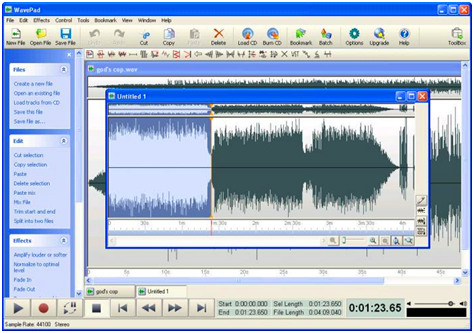 Here is another high quality voice recorder for pc. It allows you to record audios from videos, songs in an effective manner. The software is very much stable running on Windows XP and later versions and has a variety of feature for you. Wavepad is one of the best free music recording software for Windows 10 on the internet today.
Pros:
1. Easy to use;
2. It is free;
3. Supports a variety of file formats.
Cons:
1. Sometimes not easy to navigate for beginners.
No.3 Audacity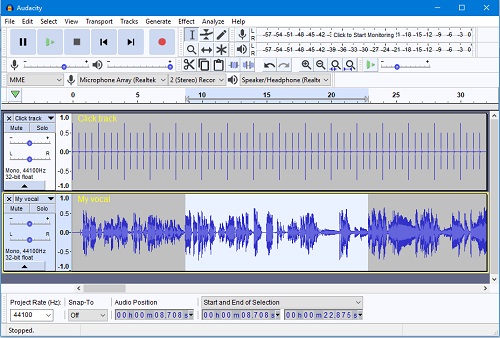 Since its inception in 2000, this software has continued to prove its prowess in getting this done. Even though there have so much criticism about its UI, Audacity has everything you will probably need. You can use your laptop microphone to record your songs. You can easily trim audio in no time. The software has effects to merge, blend, and enhance audio recording to your preferences.
Pros:
1. Easy UI;
2. Variety of quality editing effects.
Cons:
1. Mixing may be difficult due to its "destructive editing" nature.
No.4 Ardour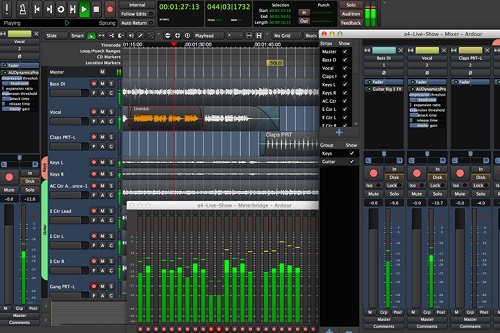 Developed by Paul Davis, ARDOUR is one of the most popular audio recording software. It allows for multi-track recording. You have the option to edit you audio file either destructively or nondestructively. In addition to this, it is possible to import videos for film scoring purposes. The program is highly compatible with Window, Mac and Linux OS.
Pros:
1. Has highly versatile multi-track recording features.
Cons:
1. Lacks inbuilt built-in effects for audio editing.
No.5 PreSonus Studio One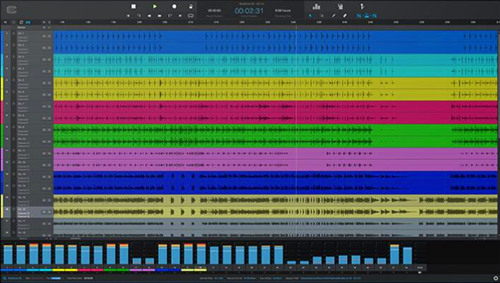 Consider it a top class and high quality voice recorder for pc software for window 10. It is a multi-level audio blending tool. The program is designed to ensure that you get all the best qualities for your recorded audio file. However, the software needs premium subscription. Alternatively, there is a free version of the program, however it does not offer quality compared to the premium one.
Pros:
1. Has advanced recording tools;
2. Easy to use once you have done the configuration.
Cons:
1. Relatively expensive.
No.6 Avid Pro Tools | First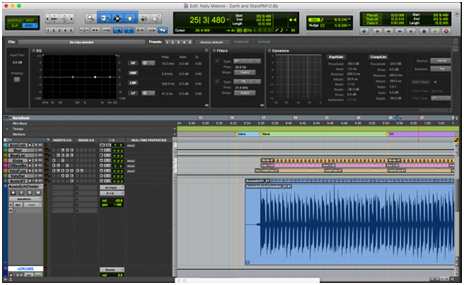 I would refer to it as subordinate version of Pro Tools and Pro Tools HD but still get everything done for you. The software is mainly tailored for young composer and musicians. The software has incredible features and capabilities including; 500MB of bundled loops, 20 effects and plugins among others. It only needs Intel Core 2 Duo processor PC with 2GB of RAM.
Pros:
1. Outstanding editing features;
2. Easy to use.
Cons:
1. Cloud storage limited to 1 GB;
2. Limited to 16 concurrent audio tracks, four inputs, and 16 instruments.
Conclusion & Suggestion
Following intensive research and professional testing all the above 6 software have proven to be some of the best audio recorder for Windows 10 today. Check them out and give us a comment on your experience.

Nick Orin is a review writer, software geek and Mac OS enthusiast. He spends all his free time in searching useful software and gadgets to share with others.