iOS 17: Top Features, Release Date, and More
Posted by Brian Davis on Jul 24, 2023 10:00 AM • Category:
Tech News
6 mins read
On the 5th of June at the WWDC, Apple announced iOS 17 (the Beta version), the newest mobile operating system for iPhone. Despite the original iOS 17 update still to come, people are making a lot of speculations regarding the iOS 17 features.
Since you can download the iOS 17 Beta version, you can try out the features iOS 17 has on offer. Tune into this post to learn about iOS 17, including the new features, release date, compatible devices and more.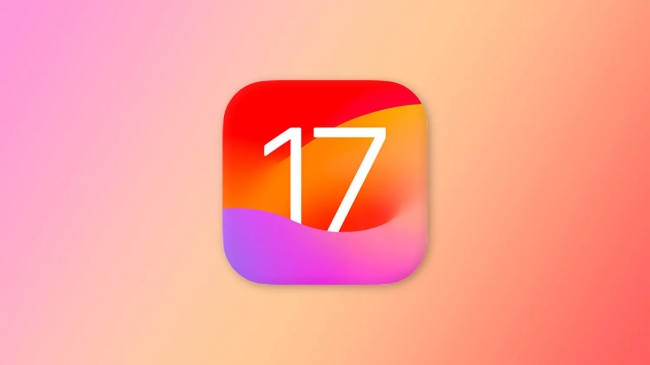 Part 1: Top Features of iOS 17 on iPhone
The arrival of iOS 17 promises to bring various remarkable features. Let us explore some main iOS 17 features.
1. Contact Poster
When making a call to your friends or family members, you can create a poster with your favorite photo or Memoji. With Contact Poster in iOS 17, you can easily express your personality to others.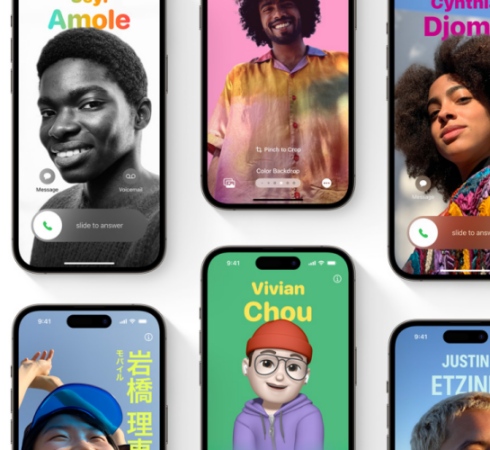 2. Live Voicemail Transcription
You'd have used the Pixel phones of Google having the Call Screen features. This feature makes someone's voicemail transcribed on the Screen. Luckily, iOS 17 is also bringing the same kind of feature. With new Live Voicemail, you can easily see a real-time transcription of the message.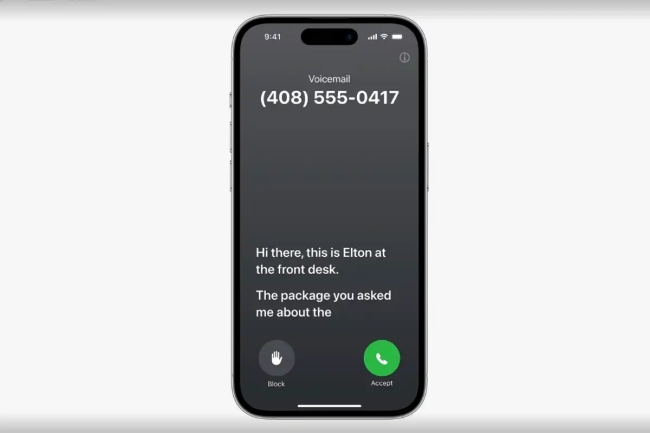 3. FaceTime
In iOS 17, Apple add a new feature in the FaceTime app. If someone missed your FaceTime call, you can now leave a message by recording a video or audio. And you can add some video effects to make it better.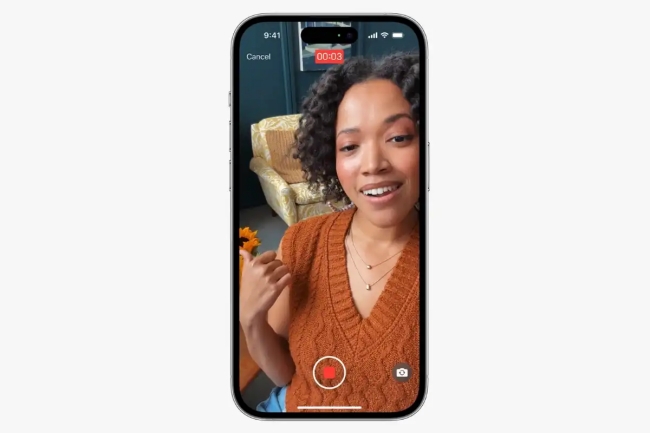 4. Check-In
Apple is motivated to make text messaging experience even more exciting by introducing Messages major upgrades in iOS 17. For example, it has added the Check-In feature, which makes your family and friends automatically know when you arrived home safely.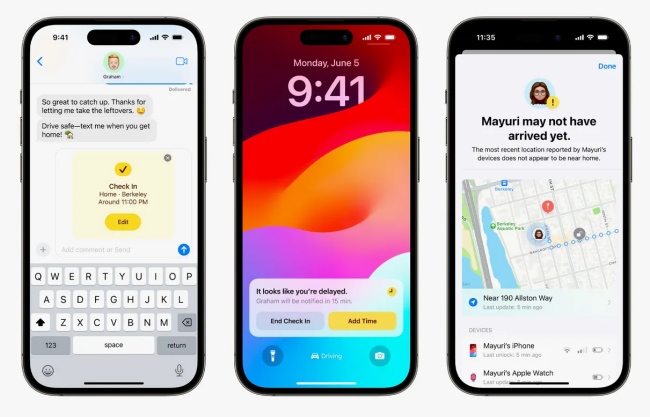 5. StandBy Mode
This is the new feature that Apple added in iOS 17. When your iPhone is in a charging state and set in the horizontal mode, your device will go into the StandBy mode. It will show some useful information for you, such as the clock, date, photos, etc.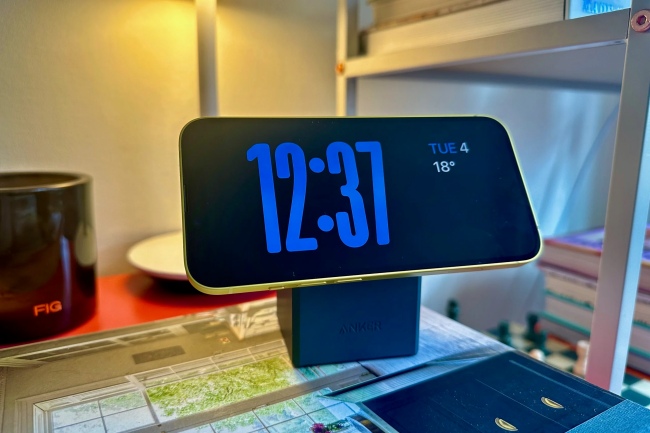 6. NameDrop
NameDrop will assist you in putting two iOS devices together and share the information regarding your contacts with each other. AirDrop is also getting upgraded, as now you don't have to put two devices together to share high-resolution media. You can walk away and let the internet share the data.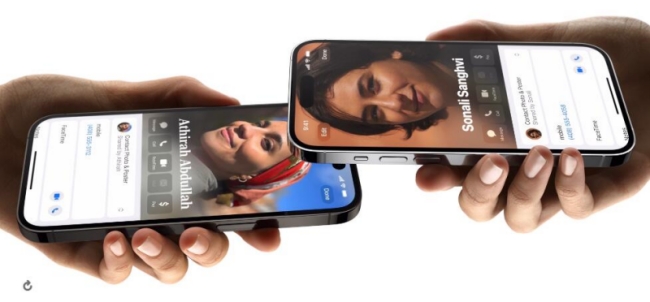 7. Sticker Mania
Apple has included the Stickers in the keyboard by default, making it easy to access them. You can add sticks to more places as you like, such as photos, screenshots, documents, and more. Besides, you're allowed to create your own stickers. Just touch and hold an object in your photo and you can turn it into a unique animated sticker with ease.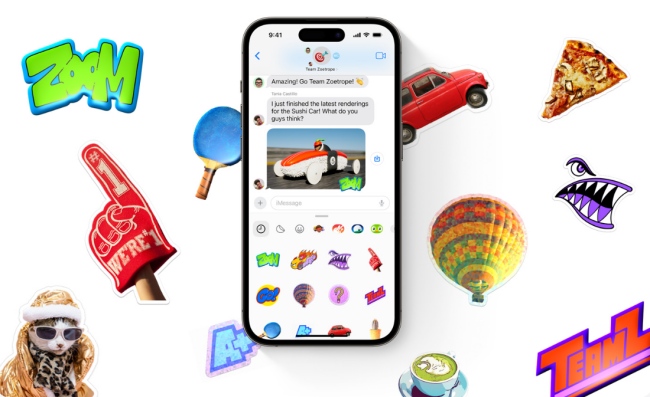 8. A New Journal App
iOS 17 offers a brand-new app called the Journal. Using the app, you can list the memories and thoughts. Adding the music, audio recordings, and photos to the Journal entries will be easier.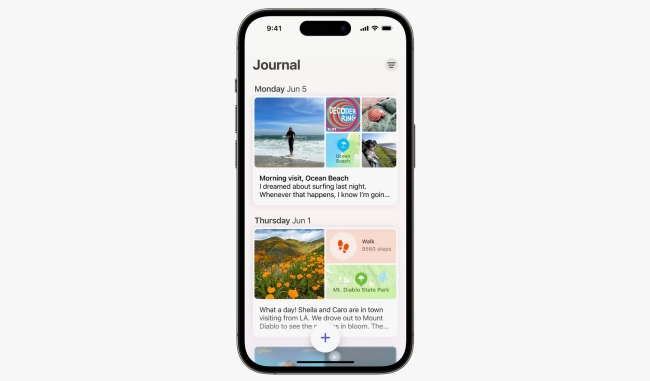 9. Better Autocorrect
Apple's Autocorrect feature wasn't up to the mark, so it is now being upgraded. iOS 17 is coming up with the ''Transformer language mode'' making the word prediction better and more accurate.
10. Communication Safety Features
Earlier, Apple had the feature of preventing children from sending nude Messages on iMessage. With iOS 17, Apple is expanding the feature allowing you to protect the children from seeing the vulgar and inappropriate content in any app.
11. Other Improvements of iOS 17
Apart from upgrading some major features, iOS 17 also offers updates to less important or less talked about features. For instance, with the new iOS 17 update, you'll see changes in the Adaptive Audio, Hotel Airplay, CarPlay gets Share play, Offline maps, visual lookup, accessibility updates, health app updates, Simpler Siri, Fur Friends in Photos, and Family of AirTags.
Part 2: FAQs about iOS 17
In this part, we'll list some questions that are asked by users frequently. And the answers will also be given after research.
Q1. What is the iOS 17 release date?
After the Beta testing, Apple will unleash the iOS 17 for public use. If you look at the precedent set by Apple while releasing the iOS updates, iOS 17 is mostly likely to come in September.
Here's the list of all iOS updates' release dates in September.
iOS 12: 17th September 2018
iOS 13: 19th September 2019
iOS 14: 16th September 2020
iOS 15: 20th September 2021
iOS 16: 12th September 2022
Since Apple has been consistent with the iOS update releasing dates, you could expect the same pattern from Apple and might be able to download the iOS 17 in September.
Q2. How to get iOS 17 beta download?
When iOS 17 is released, you can install it after visiting the iOS device settings and looking for the latest updates in the Software Updates. However, you can't install the iOS 17 update now as it hasn't become available, but you can surely opt for the iOS 17 Beta download here: How to Install iOS 17 Beta on iPhone for Free.
Q3. What devices are supported by iOS 17?
Since iOS 17 demands the A12 Bionic chip, so all the iOS device that are equipped with A12 will be able to install the iOS 17 update. It includes the models from iPhone XR to the latest iPhone 14, and iPhone SE (2nd and 3rd gen).
Part 3: An Easy Way to Fix iOS 17 Update Bugs - TunesKit iOS System Recovery
If you're an iPhone user, you'd have known that facing issues like the iPhone being stuck in the updating process, iPhone won't update, iPhone's screen turning black or flickering, etc., is common. Luckily, whenever you struggle with any iOS device issue, you can look at the TunesKit iOS System Recovery. It is one of the best iOS problem-solving tools that makes it simple to fix the 150 iOS issues without causing data loss. If you have any system issues during iOS 17 update, this program will help you get it solved instantly. It even helps you downgrade from iOS 17 beta to iOS 16 - a more stable version, in one click.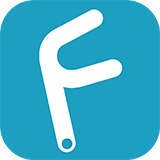 Why Choose TunesKit iOS System Recovery?
Fix 150+ iOS/iPadOS issues with no data loss
100% Success rate & super easy to use
Supports the iOS 17 Beta & downgrade to iOS 16
Supports entering the iOS device in and out of recovery mode
Try It Free
780,000+ Downloads
Try It Free
600,000+ Downloads
Part 4: Final Words
This guide has listed the iOS 17 features, release date, supported devices, and everything you'd have wanted to know about the latest iOS update. You can install the iOS 17 Beta before the iOS 17 update becomes available. In the end, we have recommended the TunesKit iOS System Recovery provided your iPhone encountered software bugs during the iOS 17 update. It can help you fix 150+ iOS system issues without causing any data loss. Welcome your thoughts and suggestions while reading this article.