iOS 17 vs. iOS 16: Which is Better
4 mins read
This year, iOS 17 has arrived with a host of exciting new features that are sure to enhance your mobile experience. However, we understand that many people are still contemplating whether to make the upgrade.
We encourage you to jump into our post to explore what iOS 17 has to offer and the differences between iOS 17 and iOS 16. Without further ado, keep reading to take a quick look at iOS 17 vs. iOS 16.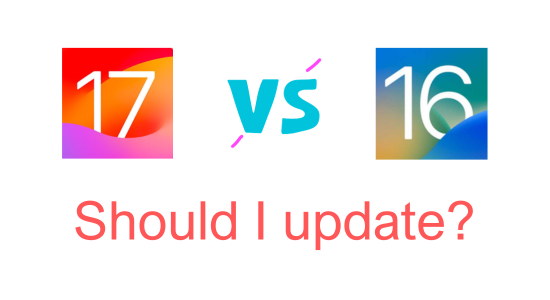 Part 1. What's New in iOS 17?
First and foremost, you need to confirm that your device can be upgraded to iOS 17. iPhone SE (2nd generation and later), iPhone XS and later can install iOS 17. But it's always recommended to double-check Apple's official website or the device specifications for up-to-date information. Now, let's delve into the major new features of iOS 17.
1. Standby Mode
The Standby Mode is one of the most notable features in iOS 17. This mode offers a horizontal display while the device is charging, enhancing the user experience and convenience. Users can customize the display with various widgets, photos, notes, etc.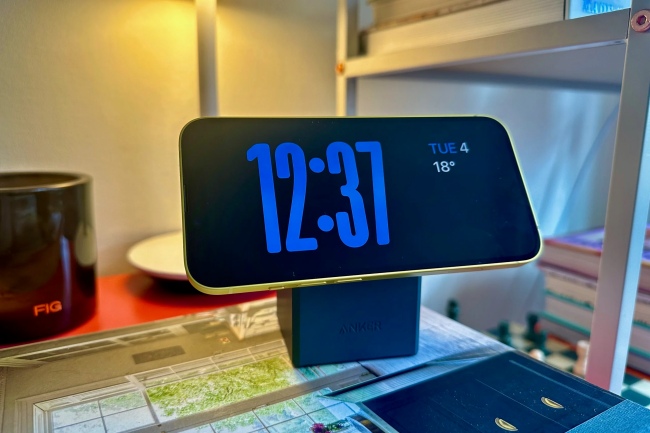 2. Ping My Watch
This feature in iOS 17 enables users to ping the linked Apple Watch without launching the Find My app. The Apple Watch can be found easily by the option in the Control Center on the linked iPhone. If you forget the position of your Apple Watch, you can click the option to make it beep.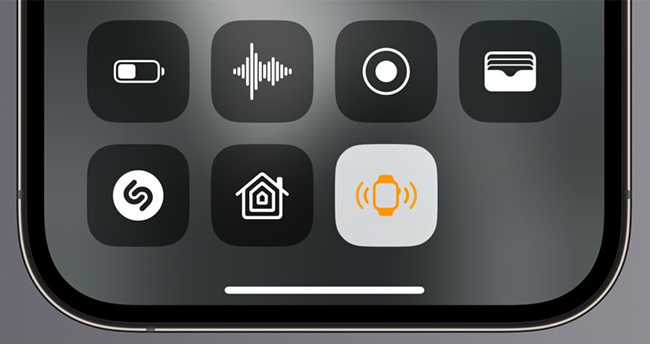 3. Live Voicemail
With the Live Voicemail feature, users can receive, listen to, and manage their voicemail messages on their iPhones. When receiving a call on your iPhone while actively using it, you'll notice either the voicemail icon. Simply tap on it to swiftly switch to the Phone app and view the Live Voicemail. It provides a real-time text transcription for users to quickly scan through the info, offering a seamless and user-friendly experience.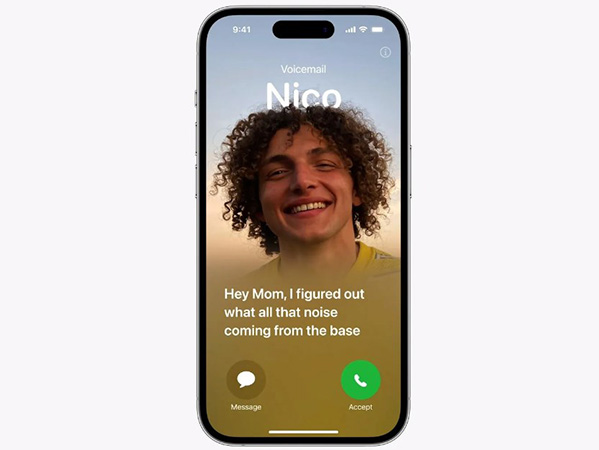 4. The Journal App
The Journal app in iOS 17 supports users jotting down thoughts and experiences on their iPhones. With its features and prompts, users can freely maintain a consistent journaling habit and provide helpful reminders about daily activities.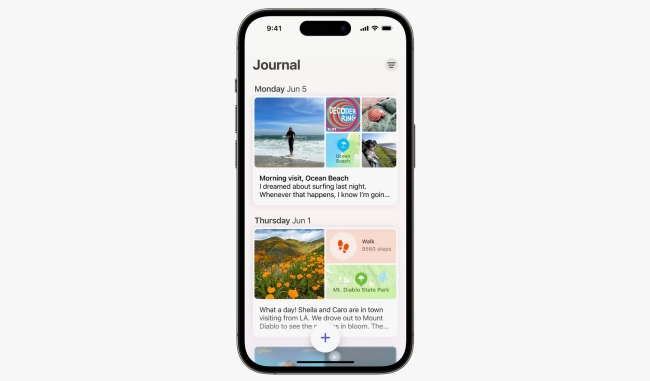 5. Improved Keyboard
The keyboard and related features have been improved in iOS 17, such as autocorrect, grammar correction, autofill, dictation, and emoji drawer. The accuracy of the autocorrect has been improved to help you make less mistakes while typing. Besides, the language model can learn your manners and predict what you might type next.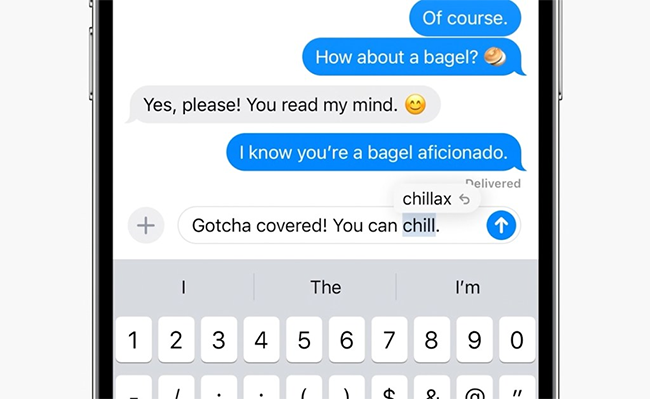 Part 2. Should I Update to iOS 17?
Except for the features listed above, the iOS 17 also bring features like live stickers, multiple timers, private browsing, video message on FaceTime, and so forth. However, after updating to iOS 17, sorts of glitches, bugs, or problems with features were reported. Some users prefer the iOS 16 version for stability and app compatibility, if you feel the same, you can wait for the later update, or learn how to downgrade your iPhone in the next section. If you are more concerned about the updated security and the exciting features, update and embrace it.
Part 3. Downgrade from iOS 17 via TunesKit
If you have downloaded iOS 17, but want to use previous versions, using TunesKit iOS System Recovery to downgrade your iPhone from iOS 17 is a hassle-free way. In addition, it can help you fix more than 150 system issues if you keep using iOS 17 or encounter issues after downgrading the system.
TunesKit System iOS Recovery enables users to upgrade or downgrade their iOS system effortlessly and solve problems like iPhone stuck on update complete, black screen, boot loop, iOS 17 widgets not working, apps crashing, etc. This program is compatible with the latest iOS 17 and supports 15 models of iPhone. With its stepwise tutorial, you can solve the system problems within a few clicks.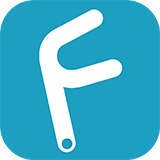 TunesKit iOS System Recovery Key Features
Covers 150+ iOS issues and iTunes glitches
User-friendly and intuitive interface
3 easy steps to fix your iOS devices with ease
No data loss in the Standard Mode
Downgrade iOS system version with ease
Try It Free
600,000+ Downloads
Try It Free
600,000+ Downloads
Follow the steps to downgrade iOS 17:
Step 1

Connect Your Device

Launch TunesKit iOS System Recovery and connect your device to the PC/Mac. Then, you can choose Upgrade/Downgrade iOS in the main interface.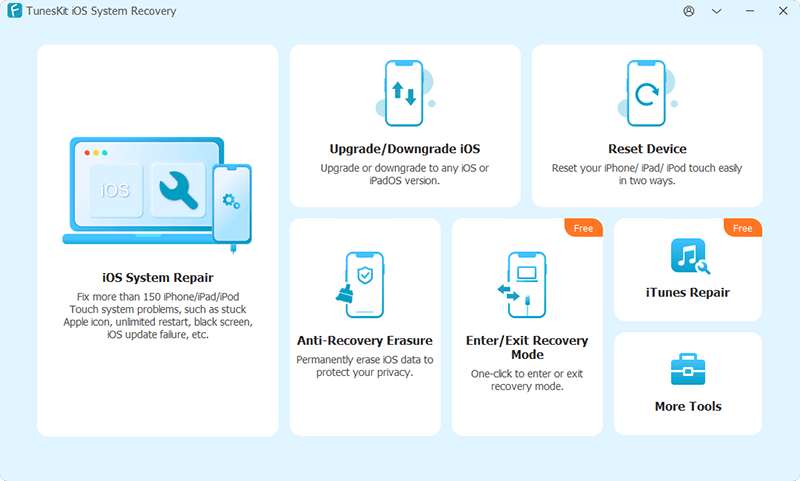 Step 2

Choose the Version and Start Downgrade

Choose the firmware version you want and confirm your device info. After that, click the Download button to download the firmware package. When the package is downloaded, tap on Start Downgrade to downgrade your iOS system from iOS 17.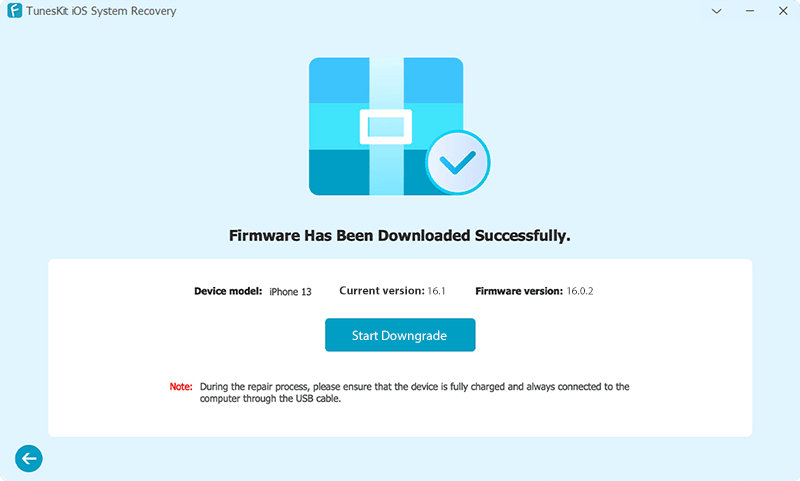 Final Words
In conclusion, iOS 17 brings a range of new features to enhance the user experience. However, if you find that iOS 17 does not meet your needs or encounter any system issues, it's essential to have a reliable solution for downgrading or fixing. TunesKit iOS System Recovery is highly recommended.