Instagram Not Updating Feed? [Answered]
5 mins read

"I was trying to refresh the Instagram feed on my iPhone, only to find some stories and posts were updated. What does this mean and how can I get rid of this issue?"
Well, the above situation seems like the Instagram feed not updating. Do you have the similar problem on your iPhone? What could you do when you meet with Instagram couldn't refresh feed? Do you want to find the reasons behind it and effective methods to solve this trouble? Then merely check out this article. And apart from that, you will get a bonus tip about how to recover your Instagram photos on iPhone without backup. Here we go.
Part 1: Why is my Instagram feed not updating?
As for the question "why is my Instagram feed not updating", there are always the following 5 common circumstances.
1. Poor network connection. A limited speed of internet connection may cause errors that lead to your Instagram not updating feed.
2. Instagram app crashing. Too many requests at the same time will result in the Instagram app crashing and thus preventing you from updating the feed.
3. Older version of Instagram app. The Instagram app not being updated to the latest version can also make it couldn't refresh feed.
4. Instagram servers down. If the Instagram servers turn down, of course you can't get new contents from it.
5. iPhone issues and bugs. At some times, some unknown glitches occurred on iPhone are responsible for not fetching fresh feed from Instagram, too.
Part 2: How to fix Instagram couldn't refresh feed?
Now you could try the solutions introduced below to solve Instagram not updating feed problem on your iPhone.
1. Check network connection
The first thing you would have to check is the network connection. You can go to Settings > Wi-Fi, and see whether the signal is strong. Besides, you could switch to a stronger wi-fi network or change wi-fi connection to your iPhone cellular data.
2. Delete improper contents
Chances are that the inappropriate posts, unqualified photos and wrong comments like double hashtags mostly cause the Instagram feed not updating issue. To fix it, you are suggested to log in your Instagram account on a browser and open your IG account to remove them all.
3. Force quit Instagram app
If the Instagram feed is still not refreshed on your iPhone, don't worry, there are also other fixes that are worth being tried. To begin with, please force quitting the Instagram app by double pressing down the Home button on your device or launching the control center to bring all apps running in the background up the main screen to swipe Instagram off the top interface. Then reopen it to update Instagram feed again.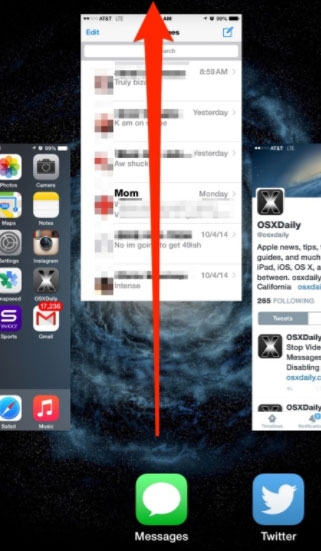 4. Re-sign in Instagram account
Next, signing out your Instagram account and resign in it may also do the trick in dealing with Instagram couldn't refresh feed error. If you run Instagram on iPhone, just follow the steps here.
Step 1: Open the Instagram app on your iPhone.
Step 2: Tap on Profile icon and hit on the Log Out button in the Gear or three dots option.
Step 3: Relaunch the app to sign in it again.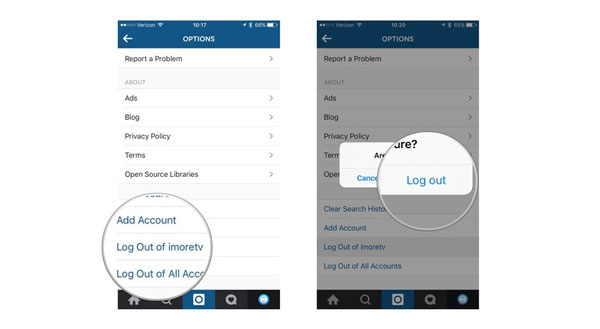 5. Update/reinstall Instagram
A newest version of Instagram is necessary for it to perform normally. To settle down the error we discuss right now, simply head to the App Store on your iPhone to update the Instagram to the latest version. Or you can try to delete it through long pressing its icon on the screen and clicking on the cross button. Then reinstall it on the App Store app.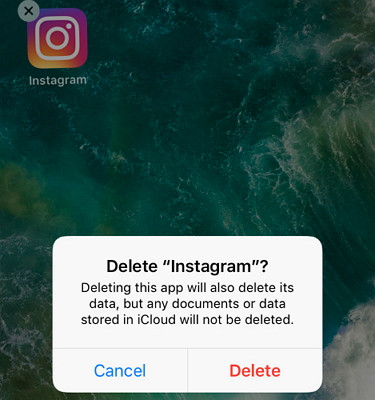 6. Force reboot iPhone
However, if it is the matter of iPhone issue giving rise to Instagram feed not updating, then you might have to force reboot your device and you can do as follows.
iPhone X/11, simultaneously hold down the Side and the Volume buttons until the Slider appears, then drag on the slider to turn off the iPhone, finally press the Side button to turn on your device.
iPhone SE (2nd) /8 /7/6, hold down the Side button till the Slider pops up and drag on the slider to power off your iPhone, finally press the Side button to power on the device.
iPhone SE (1st) / 5 and former, hold down the Top until the Slider is shown, then pull on the slider to switch off the iPhone, finally press the Top button to switch on your device.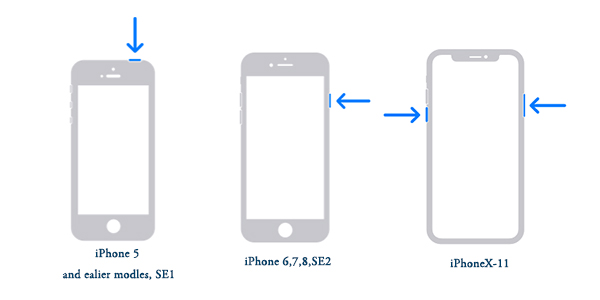 7. Contact Instagram official help
Finally, if the Instagram is still not updating feed, then you must have to reflect this problem to Instagram official support so as to let the related professional fix it as soon as possible. You can report it according to the following steps.
Step 1: Run Instagram and click Profile > Settings buttons.
Step 2: Find Report a Problem option and tap the Something Isn't Working tab.
Step 3: Describe your problem and submit.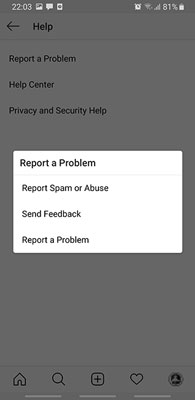 Part 3: How to recover Instagram photos on iPhone without backup?
After the above workable fixes, the Instagram couldn't refresh feed error on your iPhone may get resolved. But at some cases, your Instagram photos on the device might be lost and unfortunately, you didn't back them up before. In such a case, what would you do? Here a professional iOS data recovery tool called TunesKit iPhone Data Recovery is recommended. Why? Just see its powerful functions presented below.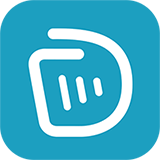 Key features of TunesKit iOS Data Recovery
Recover different iOS data like WhatsApp photos on iPhone, etc.
Restore various lost data from iOS devices, iTunes backup, and iCloud backup.
Support the recovery of all kinds of Apple devices like iPhone, iPad, and iPod.
Bring lost or deleted data back due to diverse reasons including virus attack, software bugs,etc.
Quickly recover lost data with three simple steps.
Try It Free
600,000+ Downloads
Try It Free
600,000+ Downloads
Step 1

Connect iPhone to computer

First of all, download the software and install it according to the on-screen prompts. Then launch the program and leave the recovery mode as the default one "Recover from iOS" from the main interface. Connect your iPhone to the computer with a USB cable. Ans tap on Trust button if required.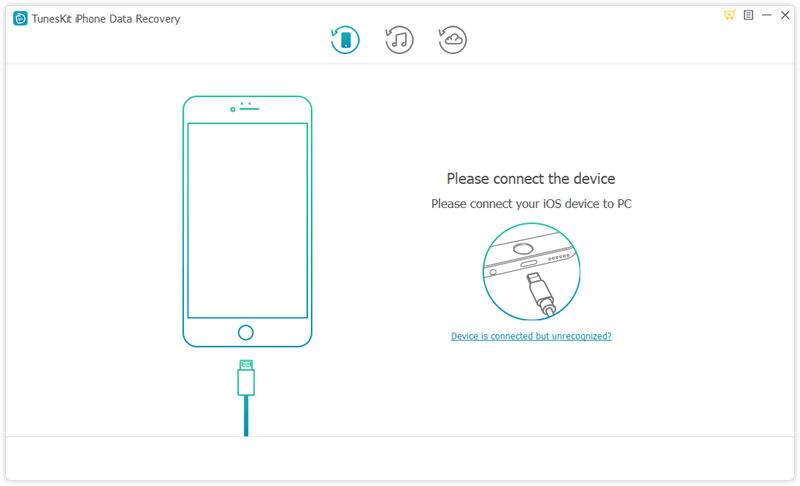 Step 2

Scan lost Instagram photos

Once TunesKit iPhone Data Recovery detected your iPhone, you will be able to see all types of files displayed, at this time just select the ones you need. After that, tap the Scan button to let the software scan and find the deleted Instagram photos on your iPhone.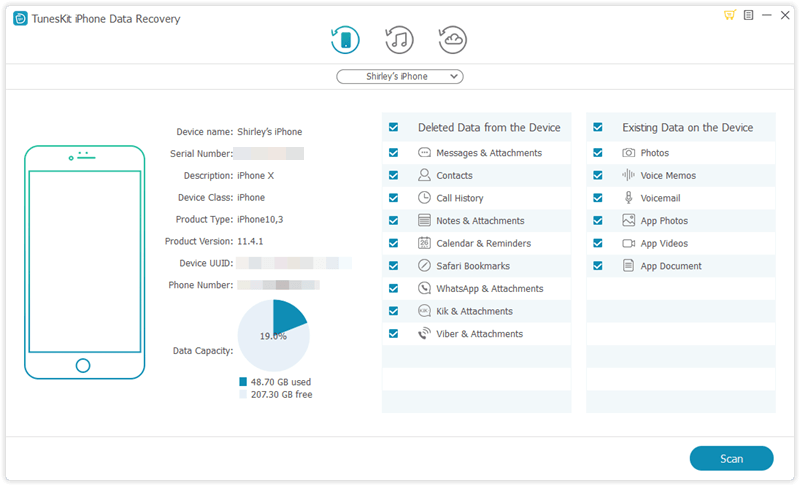 Step 3

Preview photos and recover them

After the scan finished, all instgram photos that can be recovered will appear. You are allow to preview them. Finally click Recover option to complete the process. All the deleted Insatgram photos you selected will revert back to your computer instantly.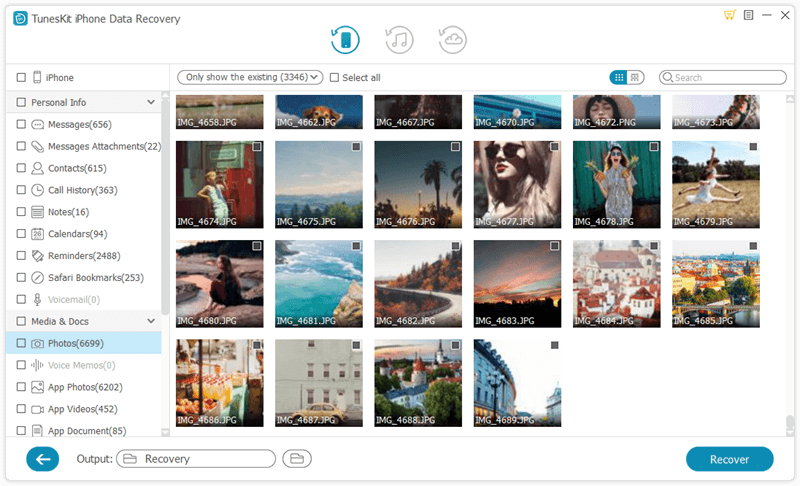 See also: Other Ways to Recover Instagram Pictures on iPhone.
Part 4: Final words
We sincerely hope this article which includes 7 effective ways to fix Instagram feed not updating and one extra method to recover the Instagram data on your iPhone could be helpful for you. And if you have any other iOS issues, welcome to connect us or leave your comment below, we will help you once we notice that.