WhatsApp Not Working on iPhone? How to Fix
4 mins read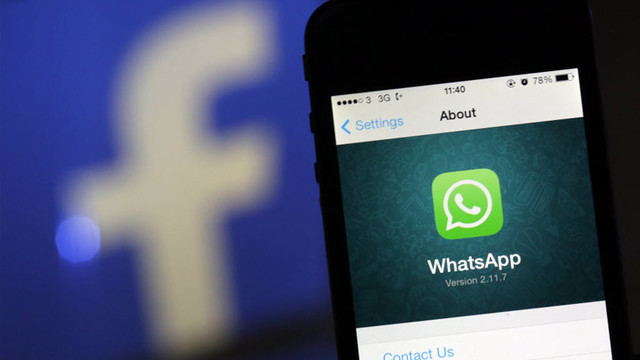 Since its invasion into the market way back in 2009, WhatsApp has continued to be the preferred choice when it comes to exchanging of messages, videos, photos, and other data. With over 1 billion users, it has emerged as the biggest online messenger app currently trending. This explains why a small technical hitch may greatly interfere with one's normal communication life. So when an issue of WhatsApp not working on iPhone happens, it brings a lot of drawbacks to your communication routine. This is why we are going to show you ways of fixing this without necessarily looking for a tech-guru.
Possible Reasons Why WhatsApp not Working on My iPhone
There could be tons of reasons why your WhatsApp suddenly goes dormant, hindering your communication. The following are the common issues which are repeatedly reported by iPhone users.
1. Poor connection to Wi-Fi.
2. Outdated App software.
3. Software crashes.
4. WhatsApp Call issues.
5. Contacts not showing in WhatsApp on iPhone.
6. WhatsApp can't send or receive messages.
We are going to briefly show you possible solutions to these problems. So, next time you experience such occurrences, simply follow our guide and restore your phone to its working status.
1. Check for Network Problems
A poor connection to Wi-Fi is the major cause of WhatsApp temporarily unavailable on iPhone. It is ideal to confirm your internet connection and whether it is functioning as it should. Simply toggle the Wi-Fi connection ON and then toggle OFF again.
Step . To turn it off, go to Settings and then tap on Wi-Fi.
Step . Next, check the switch that is next to the Wi-Fi button. If it's grey, then it is OFF. Toggle the switch to green to indicate its ON.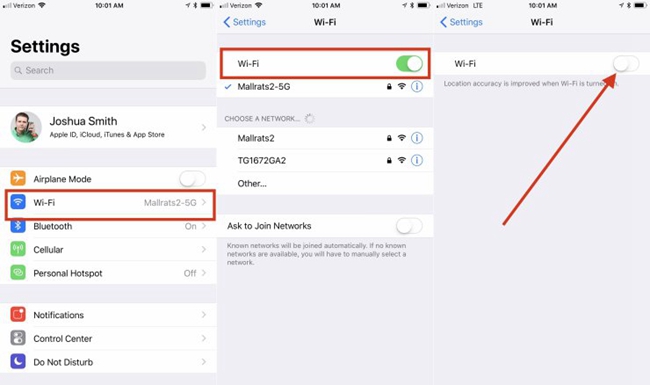 2. Delete WhatsApp and reinstall it to fix Outdated App software
The possible solution to outdated App software is to either upgrade or reinstall a new WhatsApp application. The process takes a short time but the results are awesome. It will give your App a new fresh start.
Step . To delete the app, gently press the WhatsApp icon until your iPhone starts to vibrate and a small X appears.
Step . Tap the small X from the upper left corner of your App icon to enable the Delete option.
Step . Next, tap on Delete to do away with the WhatsApp from your iPhone.
Step . Once the App is deleted, it is time to reinstall it once more. Re-download the WhatsApp from the App store and install it.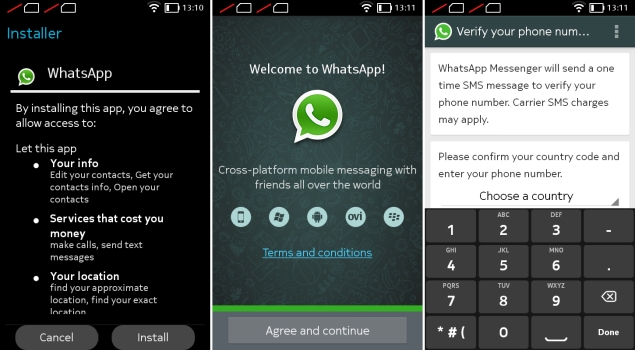 3. Fix a software crash
It is the software functionality hitches that usually pose a WhatsApp crashing iPhone. Possible causes are from iCloud issues, a recently installed Facebook App or an older version of your WhatsApp. To fix the iCloud issues, go to Settings app and then tap on the iCloud option. Tap on iCloud Drive to turn off the switch.
If this does not solve the issue, then you can try adjusting the Facebook details on your iPhone.
Step . Select Facebook. Next, click on More, then go to General then Settings and click on Upload contacts. Next click on Disable then turn the contact sync to OFF. This should adjust the Facebook on your iPhone.
Step . Updating to the latest iOS version may also solve the software crash issue. Simply check the latest version and update to it.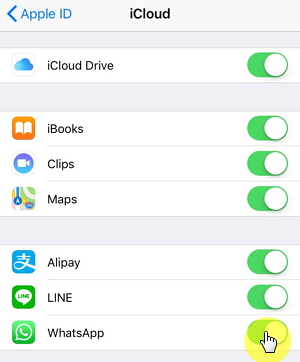 4. Fix WhatsApp Call issues
Call issues can also contribute to WhatsApp not working on iPhone thereby hindering communication. A general reset is an ideal solution to this problem. This will refresh your WhatsApp functionality almost immediately.
Step . Open on the Settings icon and select on General.
Step . Next, choose the Reset option from the General menu.
Step . Then go to Reset Network Settings in order to refresh your iPhone's functionality.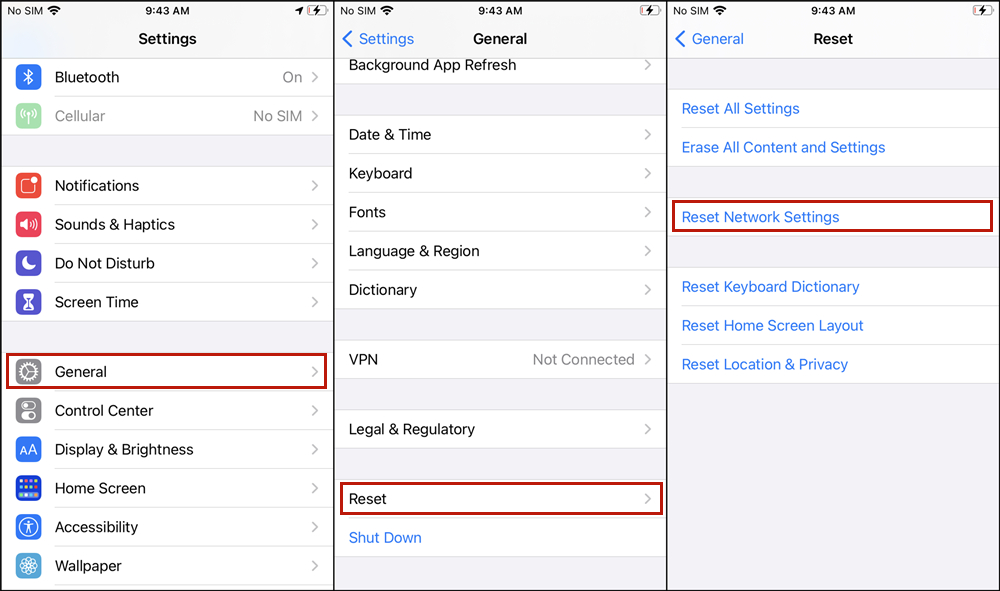 5. Fix Contacts not showing in WhatsApp on iPhone
When contacts don't show on your iPhone, it poses a major hindrance to effective communication. The first solution is to upgrade to a higher iOS version. Sometimes, contacts may also not show because WhatsApp not loading on new iPhone. Allow the App to load on your new iPhone, then restart the phone to see whether the contacts appear. However, if your iPhone has the latest version, then it could be that your iPhone has disabled the contacts displaying ability.
Step . To allow WhatsApp to show contacts, click on Settings and then go to Privacy.
Step . Then click on Contacts. Look for the permission switch and enable it. This will allow your WhatsApp to access all the contacts.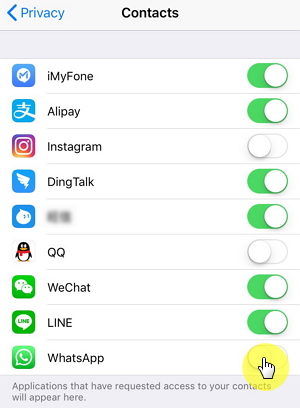 6. Fix WhatsApp can't send or receive messages
It could be that the message you are trying to send is not supported by your device. Updating or upgrading to a higher version could help solve this WhatsApp not working on iPhone issue.
Step . Go to App store and pick on Update section. You should see all the available updates for WhatsApp.
Step . Tap on the available Update button. Remember you may need your Apple ID and password to log in and continue with the update.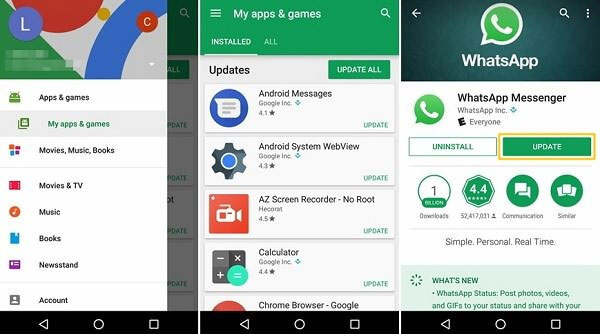 Lost WhatsApp Messages?
Better still, backup your messages so that you don't lose them in the process of updating your phone. There is much third-party software that is readily available for backups. TunesKit iPhone Data Recovery is one such tool that is able to recover your messages from iCloud and iTunes backups alike. Besides messages, this tool is capable of recovering photos, videos, Kik messages, and much more. Furthermore, it is easy to install and only takes 3 steps to completion.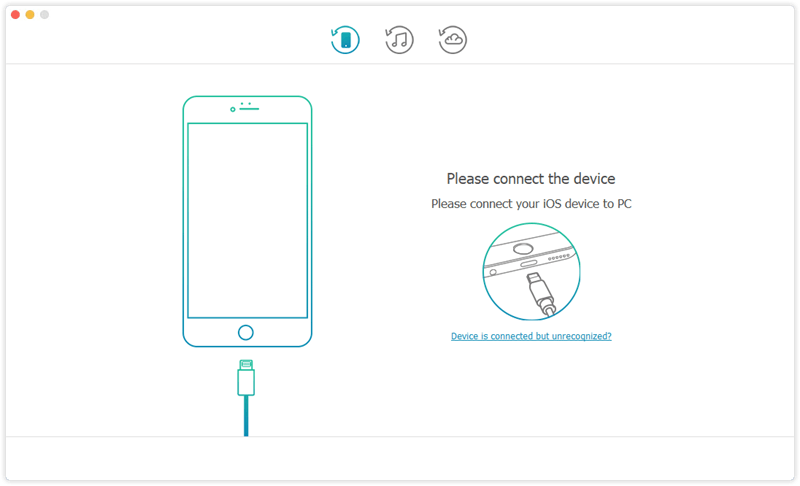 See Also: How to Recover Deleted WhatsApp Messages on iPhone
The Bottom Line
Communication via WhatsApp is actually the cheapest and widely used criteria. Therefore, a small hitch may cause you lots of fortune in the event that WhatsApp not working on iPhone. With this short tutorial, you are now in a position to solve any common issues that may hinder you from using your WhatsApp. Furthermore, you can also restore lost WhatsApp messages, photos, and other data types via TunesKit iPhone Data Recovery tool in the event that you lose such important data during an update.