[Top 4 Solutions] Can't Find TikTok Search Bar on iPhone?
6 mins read
Since the advent of short-form video platforms, browsing through videos has become one of the most popular forms of entertainment. People use a portion of their time while commuting, standing in line, or going to bed to browse videos. As a global platform for short videos, TikTok has received a lot of appreciation from people around the world. Life skills, makeup tutorials, outfits of the day, and more are available from TikTok. In addition, people are enabled to search for specific videos or users they are interested in in the built-in search bar, maximizing content customization for each user. The search bar is a practical feature that allows users to quickly and accurately access the target video. No search bar on TikTok may negatively affect the user's experience and cause inconvenience in everyday use. So, how can we fix it? Find out what causes this problem and some effective solutions in this paper.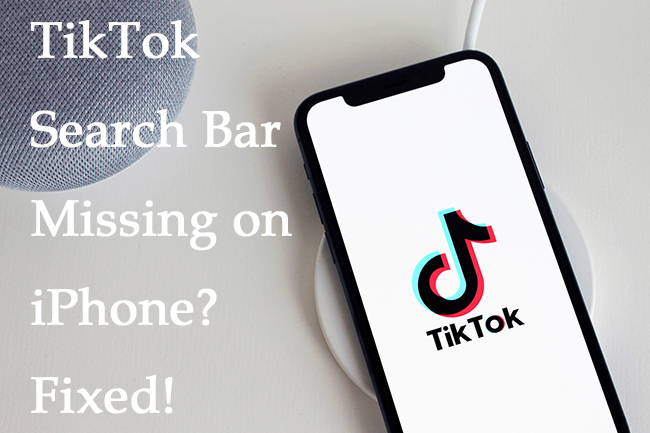 Part 1: Why is there no search bar on TikTok?
The factors affecting the missing search bar on the device are similar to the feature failures of most applications. On the one hand, there's something wrong with TikTok Server, and on the other hand, your iOS system might counter some errors leading to a feature failure in the app. Most users cannot access a feature at the same time when bugs happen to TikTok Server. All you need to do is wait for TikTok to fix its server. And issues also appear when the app version is too old and cannot be compatible with your iOS system. Also, if there is a bug on your iOS system, some features of the app may not work, such as TikTok search bar missing.
Part 2: [Top 4] Solutions to fix no search bar on TikTok
Solution 1: Clean cache & Update TikTok
When the cache space is insufficient to support the software running, some functions may be restricted, or some functions may be disabled or disappear, such as no search bar on TikTok. In addition, if the TikTok version you use is too old, this issue may also happen. So, clean your cache and go to the Apple Store to update the latest version that can be useful. The steps shown are provided to guide you through clearing your cache on TikTok and updating to the newly released version.
1. Open TikTok and find Profile.
2. Tap on the icon with 3 lines displayed on top right.
3. Find Settings and Privacy, and tap on Clear cache to free your space.
4. Go to the Apple Store and type TikTok into the search bar to find the latest version. If there is an UPDATE on the right side of the search result, tap on it to access the latest version.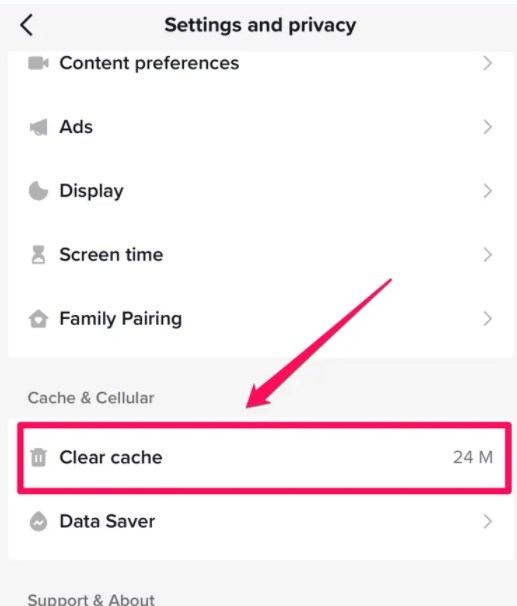 Solution 2: Delete & Reinstall
Failing in compatibility with the system occurs sometimes when the software runs a new version. To handle iPhone no search bar on TikTok, you only need to hold the TikTok icon and select Remove App to completely delete it from your iPhone and reinstall it from the Apple Store.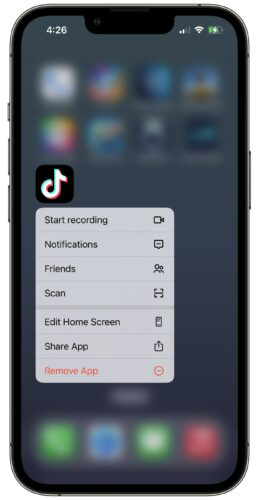 Solution 3: Fix TikTok search bar missing with TunesKit iOS System Recovery
If you are still stuck on the issue after trying various solutions to fix it, you can try fixing your search bar using TunesKit iOS System Recovery, a less well-known but effective solution.
TunesKit iOS System Recovery is an iOS system repair tool that specializes in assisting users to deal with various system problems, such as screen stuck, hotspot not working, apps disappearing, email notification not working, Face ID not working, etc. More than 150 problems with the iPhone, iPad, iPod touch can be successfully fixed with this tool. Much praise has been given to TunesKit iOS System Recovery for its high success rate and simple operation. It supports fixing devices upgraded to iOS 16. Resetting device, upgrading and downgrading iOS, entering and exiting Recovery Mode are programmed in this multi-functional tool, except for system repair. TunesKit iOS System Recovery provides users detail guides of every feature to fix the problem of "no search bar on TikTok iPhone".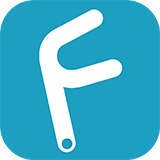 Key Functions of TunesKit iOS System Recovery
Fix 150+ system issues on iPhone, iPad, iPod touch
Simple interface & Easy to use
High success rate & Unlimited usage within validity period
Compatible with all iOS versions including iOS 16
Try It Free
600,000+ Downloads
Try It Free
600,000+ Downloads
With TunesKit iOS System Recovery, you can fix the missing search bar on TikTok in just three steps. The detailed steps below show you how easy it is to fix your iPhone's problems.
Step 1:

Connect Your Device

Connecting your device with a USB cable is a basic requirement before you try to fix search bar missing. If you disconnect your iPhone while fixing the system, the issue cannot be fixed! So, make sure the connection when you repair your iOS system. Then, select "iOS System Repair" to begin repairing.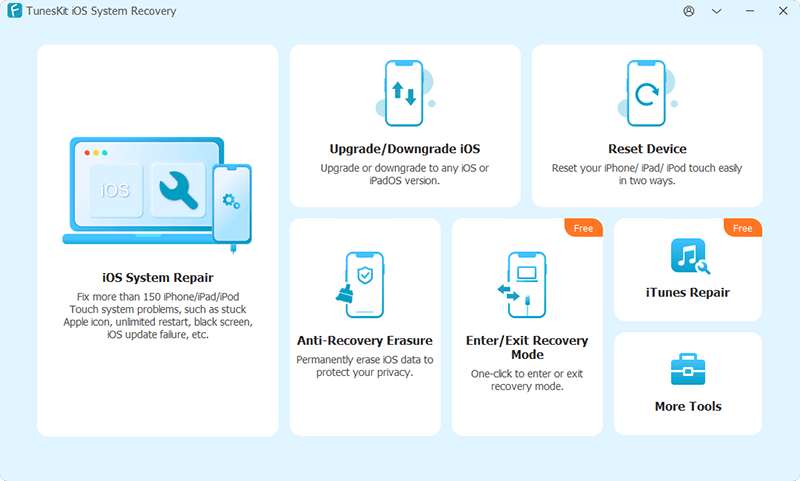 Step 2:

Choose Repair Type

Types of system issues are sorted in category, select "Other Problems" and start the process. Then it comes with two modes on the interface. Standard Repair aims to repair your iOS system in a complete way and without data loss. While Deep Repair is created to fix tough issues on your system in a deep way, all the data will be erased when you fix the system with this mode. So, Standard Repair is recommended first to fix TikTok search bar missing.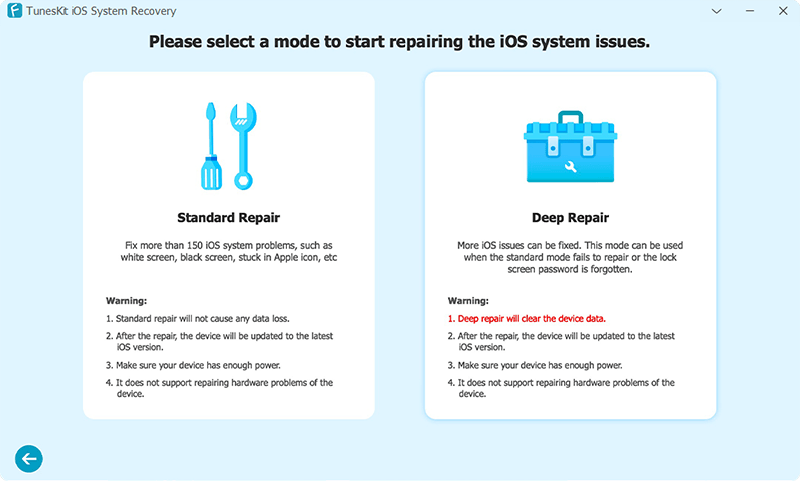 Step 3:

Download Firmware Package & Start to Repair

Your basic device's info can be automatically recognized by this tool, and all you need to do is make sure of nothing wrong with it. Then, go to download the firmware package. It only takes you a while to finish verification. Then, you can click on "Start"to fix your iPhone.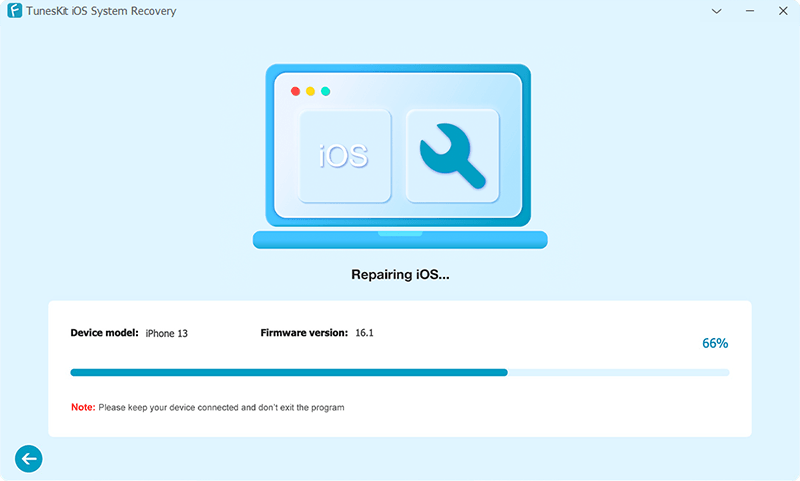 Solution 4: Check your Network
A stable network is an important factor to ensure the running of TikTok. The network exception may cause that some data cannot be loaded so that functions cannot be displayed. You can check your network condition by browsing some 4K videos. Or go to the Control Center and turn on Airplane Mode to fix your network. After 30 seconds, turn off Airplane Mode.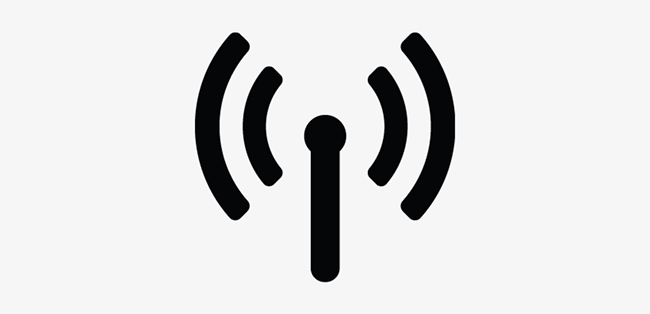 Part 3: Conclusion
You can go to the TikTok website or community to see if there are any recent announcements about no search bar on TikTok on iPhone. If this is not a problem with TikTok Server, you can fix the problem by yourself with the solution mentioned in this article. Fixing your iOS system with TunesKit iOS System Recovery is highly recommended. I sincerely hope you can fix the problem with this post.