6 Solutions to Fix TikTok Keep Crashing [iOS 16 Supported]
6 mins read
Over one billion people use TikTok each month. This figure indicates the App's popularity for sharing short videos. In this way, even a temporary problem might negatively impact the experiences of millions of people. Many TikTok iPhone users have reported the problem that causes their App to crash whenever they open it since Apple released iOS 16.
The app often crashing is a major concern on TikTok. It can happen anytime during app use, even while shooting a video. As a result, you risk losing a nice take if the App unexpectedly closes on you. Today, we'll show you the most effective approaches to resolving iOS 16 TikTok keeps crashing.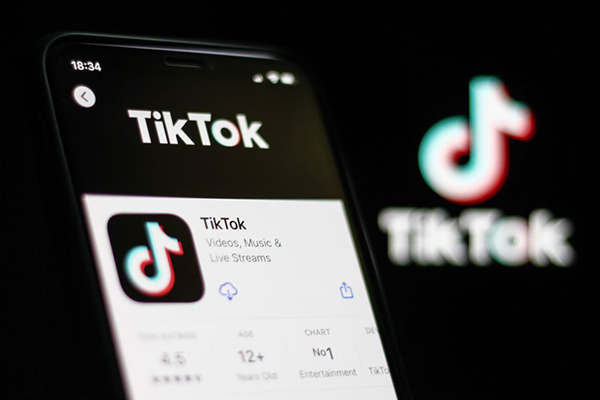 Part 1. Why Does iOS 16 TikTok Keep Crashing
If you've updated to iOS 16 on your iPhone but are still experiencing crashes in the TikTok app, there could be a few causes.
1. If many people have the same issue, it may be because of a global outage.
2. The App will fit on your iPhone and can be used without problems. If it doesn't, there's an issue with the storage on your phone that needs to be resolved before you can use TikTok again.
3. Tiktok users on iOS 16 who haven't updated to the latest version of the App can encounter various issues.
4. The App won't work if you're in an aeroplane or someplace else without internet access.
Part 2. 5 Methods to Fix iOS 16 TikTok Keeps Crashing
Learn how to cure the Tiktok issue on iOS 16 if you've been having random crashes on your iOS device and don't know why. To get everything back in order, here are some of the most often-used solutions:
Method 1. Update TikTok Version
Updating to the most recent version of the Tiktok app is another option for resolving this problem. It's not recommended that you use an out-of-date version of the App.
There can be a bug in the version you're using that causes TikTok to close unexpectedly. Follow these instructions to update your App.
Step 1: Start at the App Store on your Apple device.
Step 2: Go to your Profile and locate the TikTok section.
Step 3: As the last step, choose the Update menu item to get the most current update.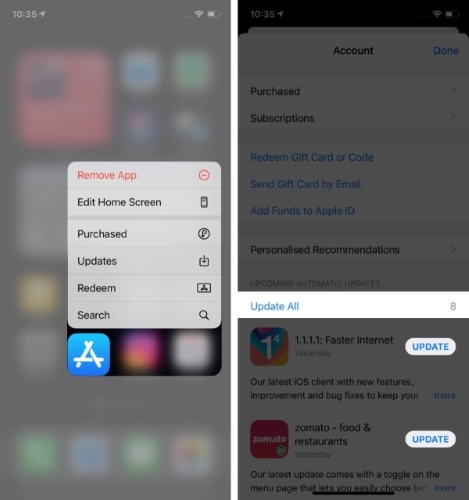 Method 2. Restart iPhone
One of the other ways of fixing the issue is restarting the iPhone. The following is the method you can use to do it:
Step 1: To access the power-off slider, hold both the Volume and the Side buttons simultaneously.
Note: The side button is on the right side, while the volume rocker is on the left.
Step 2: Drag the slider and wait 30 seconds for the gadget to shut off. Try a hard reset if your gadget stops responding.
Step 3: You can restart your iPhone by pressing and holding the Power button (located on the right side of your smartphone) until the Apple logo appears.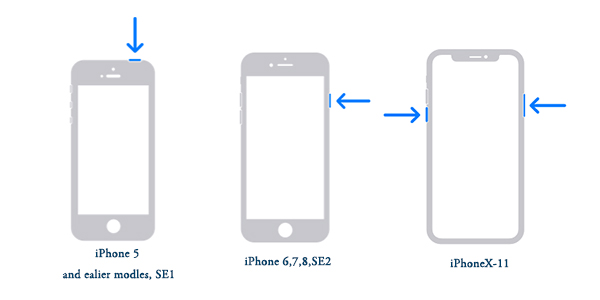 Method 3. Uninstall and Renstall TikTok
The easiest way to fix Tiktok crashing on iOS 16 is to delete the App and then reinstall it. This will ensure that you have the most up-to-date version, which will fix the problem and eliminate any bugs that could have been causing it. Here's how to uninstall TikTok from your mobile device.
Step 1: Locate the TikTok app on your device's home screen.
Step 2: The settings menu can be accessed by depressing and holding the App's icon.
Step 3: In the end, select "Remove App" to eliminate TikTok.
Step 4: To reinstall TikTok after deleting it, visit the App Store on your device.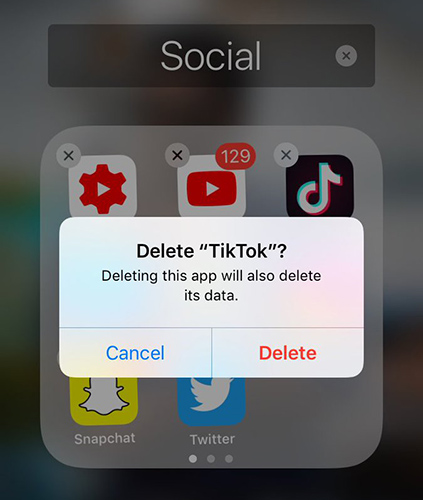 Method 4. Reset All Settings
No data will be lost if you reset to factory settings. Taking an iPhone backup before reverting to factory settings is a good idea if you value your customizations. If reverting to factory settings doesn't cure an issue, you can wish to use a backup to revert to your prior configuration.
Step 1: Launch the iPhone's Settings application to begin the factory reset procedure.
Step 2: To factory reset your device, choose "General" > "Reset from the Settings" menu.
Step 3: Click "Reset All Settings" at the top of the "Reset" screen to completely reset your device.
Step 4: To proceed, please enter the passcode you set up.
Step 5: Your phone's screen will pop up a notification at the bottom. To do so, choose the "Reset All Settings" button.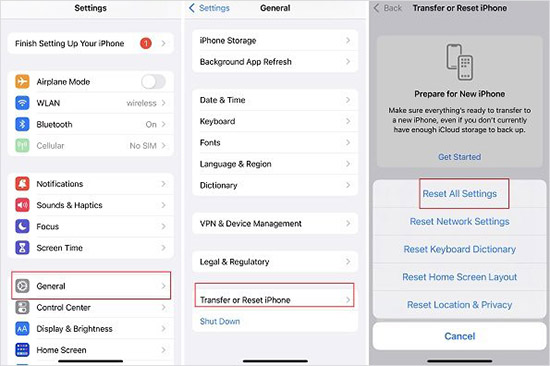 Method 5. Restore iPhone via iTunes
Check that the backup you wish to restore is present on your computer. An iPhone backup extractor can help determine whether the backup has the necessary information.
Let's go ahead and see how to restore an iPhone using iTunes.
Step 1: Hook up the gadget to the computer where your iTunes backups are stored > The procedure is as follows: Start iTunes, go to the Summary tab on the left, and then choose to "Restore Backup".
Step 2: Select a previous save file to use for the restore.
Step 3: Click the Restore button to confirm the "Restore" operation.
Important Notes
1. iTunes does not permit restoring to an iOS device that is older than the backup device, so if you want to restore an iPhone or iPad, you'll need to use a computer that runs an operating system that is newer than the backup device.
2. Please deactivate Find My iPhone before proceeding with the restore.

Part 3. Fix iOS 16 TikTok Keeps Crashing Issue via TunesKit iOS System Recovery
TunesKit iOS System Recovery is trustworthy and authorized, and it has the potential to rescue your Apple devices from a wide range of faults. On the other hand, it is not the most effective software for repairing iPhones or iPads.
It is simple to use and offers a speedy repair solution for all the main iPhone issues brought on by software flaws or defects in the operating system. You are thus able to restore your iPhone to working order on your own, except for situations in which a hardware issue exists.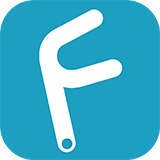 Key Features of TunesKit iOS System Recovery:
Activate/deactivate button-free recovery mode with a single click
Most iTunes problems can be fixed with a few mouse clicks
Remove all data from your iPhone without using iTunes or Finder
Resolve over 150 issues with your iPhone (including recovery mode, the Apple logo, a dark screen, and more) without losing any of your data
If you've forgotten your iPhone's password and can't access it, you can unlock it
The iPhone should be restored to an earlier iOS version
Try It Free
600,000+ Downloads
Try It Free
600,000+ Downloads
Step 1: Launch TunesKit iOS System Recovery as soon as possible after turning on your computer.
Note: After that, the USB cable connects the iDevice or Apple TV to the personal computer. Ignore the issue until a solution has been found to it.
Step 2: When ready to proceed, please hit the "Repair iOS System" option and click on "Start" button.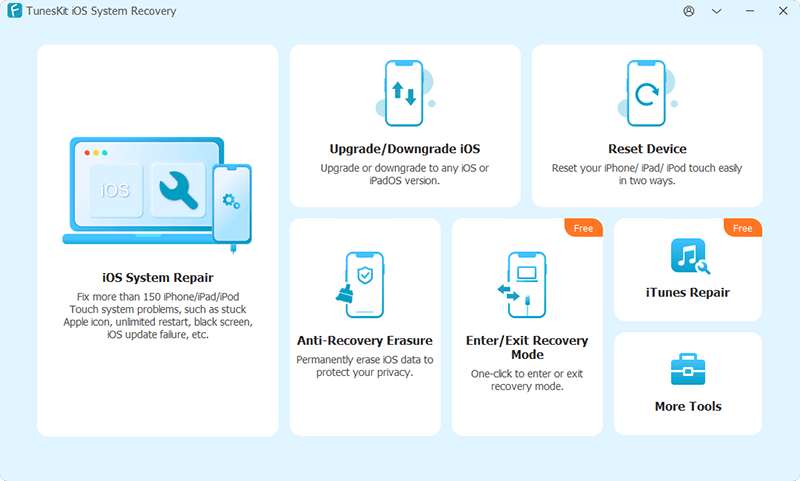 Step 3: After making your selection between "Standard Repair Mode" and "Deep Repair Mode," go to the next screen by clicking the "Next" button. You'll be asked for its model number when you've successfully attached your device.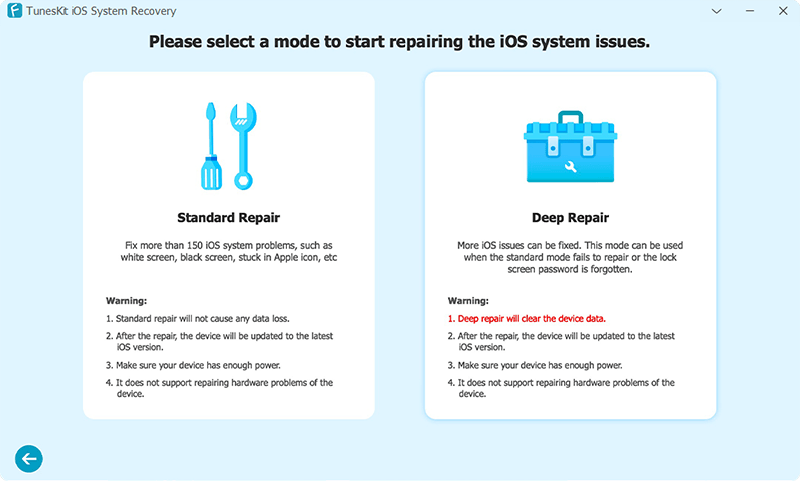 Step 4: First things first, you need to make sure that the details you have about the device, such as the model, iOS version, and so on, are correct.
Note: Any mistakes that occur can be fixed if caught early enough. If you would rather not, there is an option labelled "Download" over there on the right.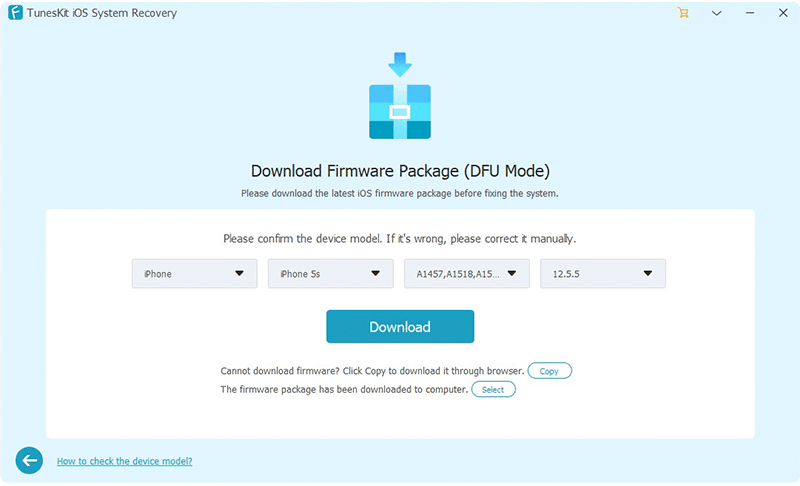 Step 5: After the firmware has been downloaded without a hitch, you must choose the "Repair" option. During the whole repair process, you must keep your device plugged in. If you don't, the gadget can become completely unusable and bricked.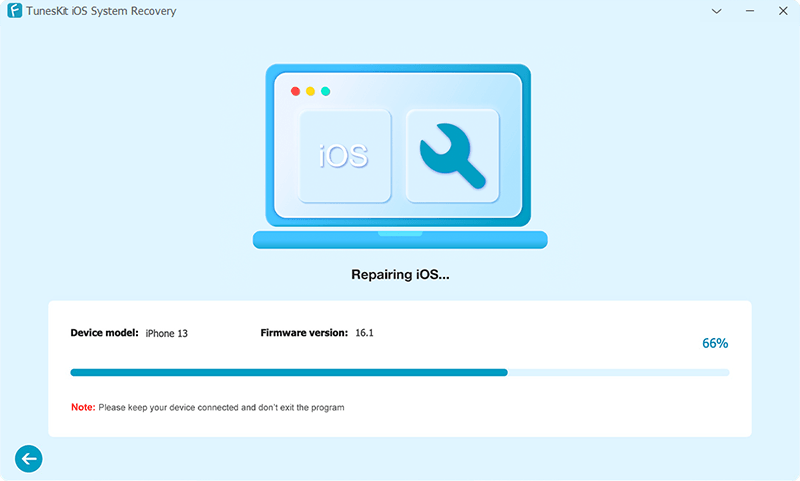 Part 4. The Bottom Line
Here in this post, we've found a solution to the issue causing TikTok to fail on iOS 16. The solution to the issue is quite simple, and it shouldn't take more than a couple of minutes to implement.
One of the greatest applications for fixing all iPhone issues, TunesKit iOS System Recovery can help you get rid of the iOS 16 TikTok crashing problem quickly and easily.