[8 Methods] How to Fix It When Snapchat Not Working on iPhone 2023?
Posted by Brian Davis on Jan 30, 2023 3:00 PM • Category:
Fix iOS Issues
8 mins read
Snapchat, an instant mobile messenger, is mainly featured with ephemeral accessible time for any message, picture or video before it turns unavailable for the recipient, which is designed to encourage people socialize the way they want naturally, catering to the need of many younger users. However, this social app users ever suffered a worldwide Snapchat crashing for at least 4 hours in 2017, and vigorous complaint from Snapchat users followed. Snapchat not working on iPhone such as app freezing while in use, Snapchat keeps crashing or Snapchat camera not working has been a common issue, frustrating its users usually. If you encounter the same problem of your Snapchat app on iPhone, don't worry! This post summarizes the most common causes for Snapchat not working on iPhone while providing reliable solutions for you to fix Snapchat crashing issue accordingly and effectively. Let's explore it now.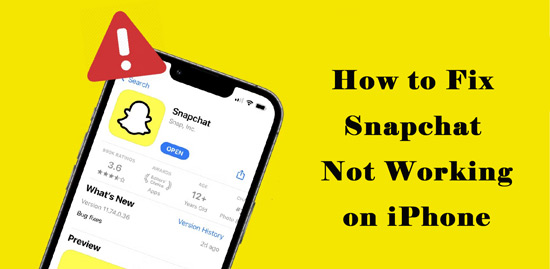 Part 1. Reasons for Snapchat Not Working on iPhone
The reasons behind Snapchat not working on iPhone potentially range from the Snapchat application itself to your iPhone. Some of the most possible reasons should be responsible for the issue of Snapchat not working on iPhone are as follows:
1. Fail to get relevant permission such as camera/microphone permission in your device settings, which will lead to Snapchat camera crashing, etc.
2. Snapchat server being down or offline will cause Snapchat freeze or crash.
3. Poor Wi-Fi/cellular internet connection will leave Snapchat unresponsive or 'could not connect error'.
4. Out-of-date Snapchat app might have a bug and is incompatible with your iPhone's operating system.
5. Corrupted data of Snapchat data cache or insufficient free space of iPhone also contributes to Snapchat crash, glitch or freeze.
6. A hurdle VPN may be insecure even crash your Snapchat app if used the Virtual Private Network to operate apps on iPhone.
Part 2. Top 8 Solutions to Fix Snapchat Keeps Crashing on iPhone
According to those reasons for Snapchat not working on iPhone above, this post will provide reliable solutions to fix Snapchat keeps crashing on iPhone for you. Please read on and find out the most suitable solution to you.
Solution 1. Force Relaunch Snapchat/iPhone or Reinstall Snapchat
Relaunching Snapchat app is the most common solution that you can try in order to fix Snapchat not working on your iPhone. Or you can choose to restart your phone if Snapchat cannot be relaunched properly. But if both ways failed to work, you are suggested to reinstall Snapchat on your iPhone to see whether it can get Snapchat work as expected.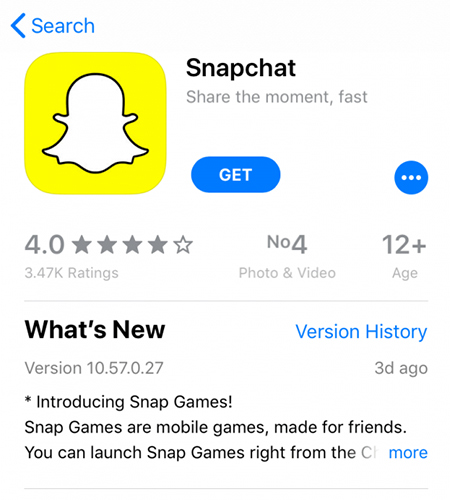 However, if those three ways still fail to get Snapchat work, you can have a stab at operating the following solutions.
Solution 2. Ensure Relevant Permissions in Your Device Settings
If relevant apps permissions are turned off on your iPhone, Snapchat will be restricted while running. Therefore, it is necessary to check your Snapchat permissions such as camera/microphone/location/cellular data permission in your device settings. Turn them on according to the operation need of Snapchat. Here's the steps of opening permissions:
Step 1. Tap into the Settings app.
Step 2. Select Snapchat on the listed apps. And turn on each permission such as Location, Camera, Microphone even Cellular if you use cellular with clicking the right button and turning it to green.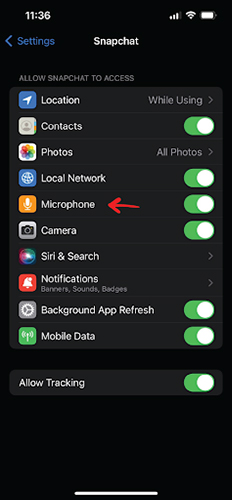 Solution 3. Check Snapchat Server
The Snapchat server may be down or offline sometimes, which also contributes to freezing or crashing the app. If Snapchat's network is experiencing an outage, you are suggested to check Snapchat's "Server" status on Snapchat's network page at Downdetector or search for "Is Snapchat down?" in a browser such as Safari.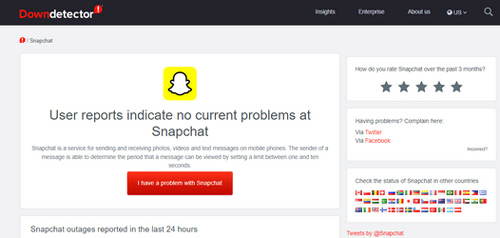 Solution 4. Check Wi-Fi/Cellular Connection
As Snapchat requires a strong and reliable Wi-Fi or cellular internet connection, it might fail to work if the network connection is lost or unstable. To fix Snapchat not working issue on iPhone, another way you can try is to make sure you have a good connection to the internet or a solid cellular signal necessitate.
Open Wi-Fi Connection:
Step 1. Tap into the "Settings" app on iPhone and scroll to "Wi-Fi".
Step 2. Find out and click the Wi-Fi network or wireless router you want in the Wi-Fi network list.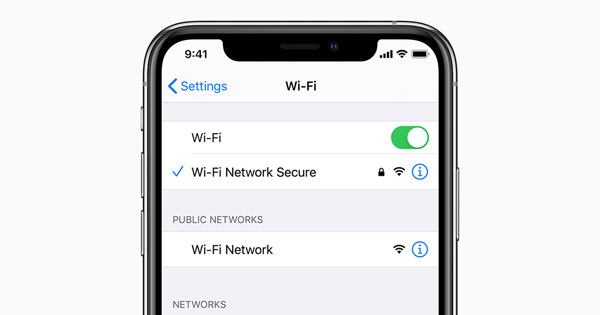 Open Cellular Connection:
Step 1. Open Settings on your iPhone and select Cellular on the menu.
Step 2. Scroll down to Snapchat and turn it on.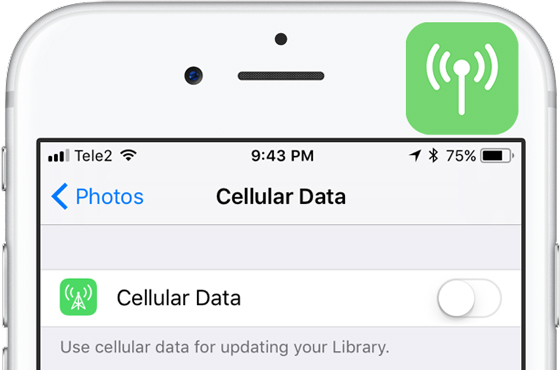 Solution 5. Update App or Operating System
An older version of either Snapchat or iPhone operating system may have bugs or are incompatible with each other, which makes Snapchat stop working on iPhone. In this case, the best fix is to choose to start pending update or open the automatic updates software in your iPhone Settings.
Pending Update:
Step 1. Open the App Store app and tap on your Apple ID profile photo in the top-right corner.
Step 2. Scroll down the menu to "Pending Updates" section. You can see a list of recent updates to your apps then. Tap the Update button next to Snapchat to install the latest version of the app. Or you can choose "Update All".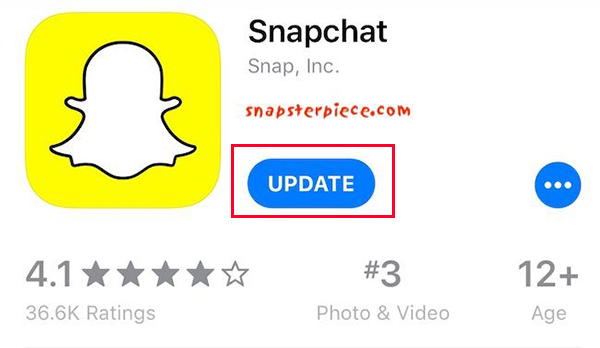 Automatic Update:
Step 1. Click Settings on your iPhone and tap General section.
Step 2. Tap into software update and turn on App Updates.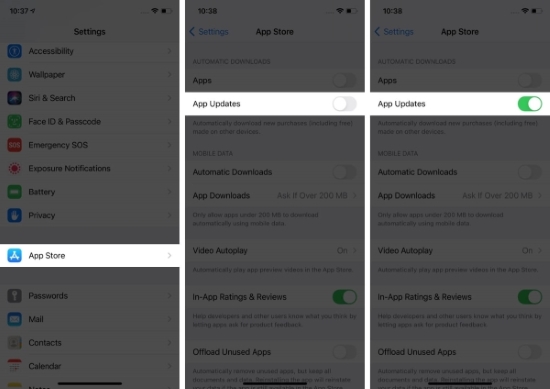 Solution 6. Clear Snapchat's Data Cache/iPhone Storage or Deleting Conversations
Sometimes, corrupted data in Snapchat cache or limited iPhone storage space get app stuck in glitch and not working. Therefore, you are suggested to clear the Snapchat data cache/iPhone storage or delete conversation on the app to fix the issue. Here's how to delete conversation on Snapchat:
Step 1. Click your account at the top left of the Snapchat screen.
Step 2. Tap the Settings tab on the top right corner to selecr Clear Cache or Clear Conversations.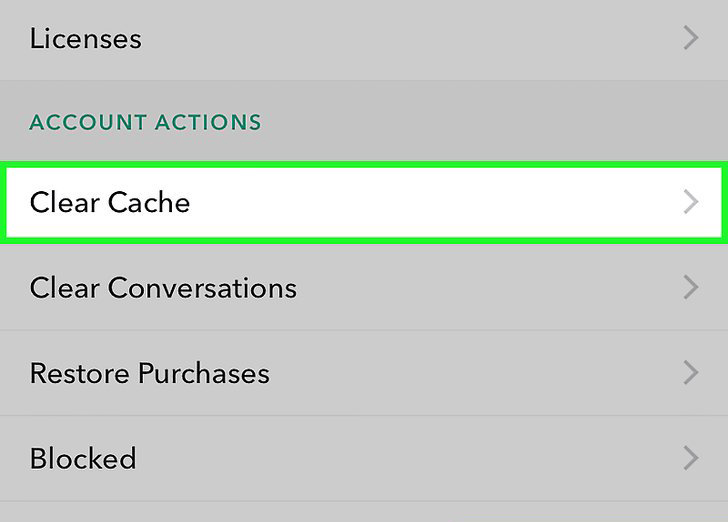 Solution 7. Disconnect VPN to Your iPhone
It may be insecure and even crash your Snapchat app if you use a hurdle Virtual Private Network to operate apps on iPhone for private. Therefore, it had better to disable VPN connection on your iPhone and refresh Snapchat app again.
Step 1. Tap into the Settings app on iPhone.
Step 2. Scroll down the menu to VPN and switch the right button to Off position.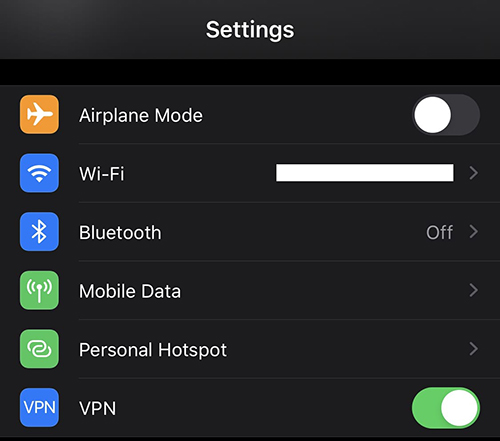 Solution 8. Use TunesKit iOS System Recovery (No Data Loss) to Fix Snapchat Not Working on iPhone
In fact, whether Snapchat app itself or your iPhone is at play Snapchat not working on iPhone. Generally speaking, most of the problems that might cause Snapchat to stop working are due to system errors. To solve the problem once and for all, you can use a specialized iOS repair tool, that is, TunesKit iOS System Recovery to get Snapchat back to work again.
TunesKit iOS System Recovery is designed to help you get rid of 150+ common even severe iOS issues and get your iOS device, including iPhone, iPad, iPod touch, etc. back to normal easily at home without any Apple technical specialist's help. With two repair modes and three simple steps, this smart iPhone repair tool works to get out of multiple iOS problems in only a few minutes whether your applications such as Snapchat on iOS devices stop working or your iOS device gets stuck in recovery mode/DFU mode/white Apple logo or becomes black/blue/frozen/disabled screen, etc. Besides, this program has more additional functions such as downgrading/upgrading iOS version, resetting device, repairing iTunes errors and fixing Apple TV system issues.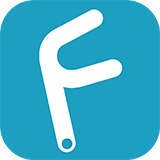 Key Functions of TunesKit iOS System Recovery
Fixes Snapchat not working on iPhone without data loss
Compatible with all iOS versions including iOS 16
With two reparation modes: Standard and Advanced modes
Solve 150+ common iOS issues such as iPhone frozen issue
Try It Free
600,000+ Downloads
Try It Free
600,000+ Downloads
You might can't help wondering how to use TunesKit iOS System Recovery to fix Snapchat not working on iPhone. The detailed user guide is provided for you here. Before that, you are suggested to install both TunesKit iOS System Recovery and iTunes on your computer.
Step 1

Connect Your iPhone to Computer and Select Repair Mode

Launch TunesKit iOS System Recovery on your computer and connect your iPhone to computer via a USB cable till it's detected. Click the "Repair iOS System" button, and select suitable device system problems. There are two repair modes: Standard Repair and Deep Repair for you. Standard Repair is the most suitable shot for you to fix issue such as Snapchat not working on iPhone. Then tap the "Start" button on the screen bottom and choose "Standard Repair".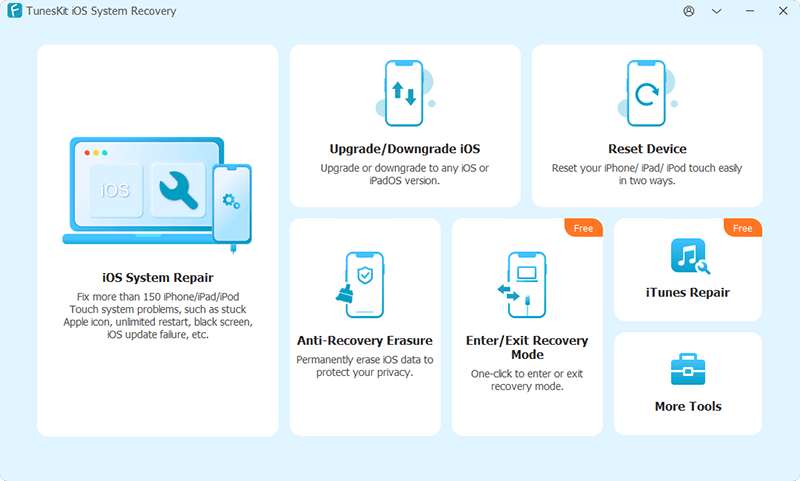 Step 2

Download and Verify the Latest iOS Firmware Package

This program will automatically recognize your device info including the model version, iOS version. Download and verify the latest iOS firmware package if it matched your device, otherwise, please upgrade the iOS system of your device to the latest version first. Next, click the "Download" button and it will start downloading and verifying the firmware.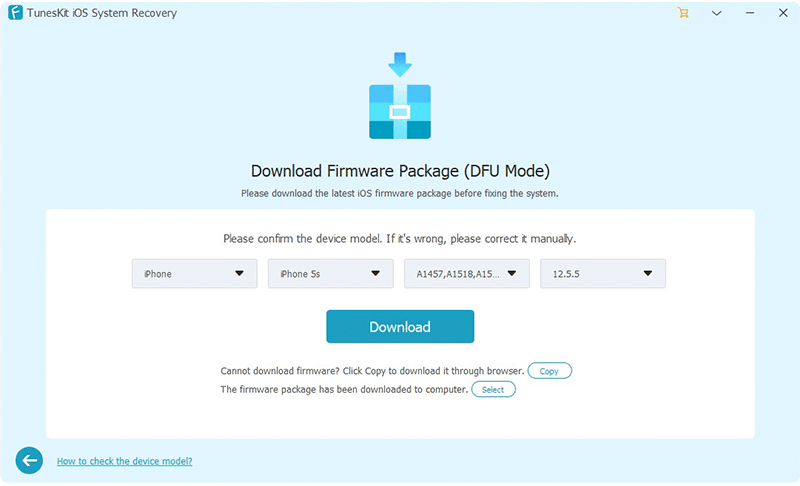 Step 3

Start to Recover iPhone System Issues

After the firmware package is downloaded and verified, please click the "Start Standard Repair" button and the smart repair tool will enter recovery mode and begin to fix the device as expected. Please don't pull out and keep your device connected during the process. Otherwise, the device might become bricked with unexpected errors.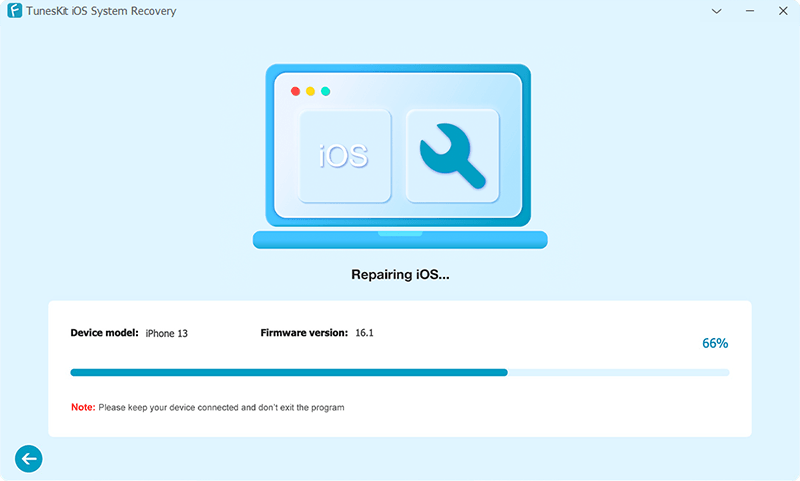 Part 3. More FAQs about Snapchat Not Working on iPhone
Q1

Should I turn off app restrictions on my iPhone if Snapchat stops working?

Of course! If privacy features such as Content and Privacy Restrictions on your iPhone are restricted to apps, Snapchat cannot operate on your device. Please make sure to list Snapchat in the Allowed Apps section. which removes Restrictions from Snapchat in a bid for success running.
Q2

What should I do if Snapchat camera isn't working on iPhone?

Just like the solutions for fixing Snapchat not working issue above. You can relaunch the Snapchat app or iPhone, check Snapchat camera permission in apps permission settings, or Wi-Fi/cellular collection. Also, it works to update the Snapchat app.
Part 4: The Closing Words
8 solutions on how to fix it when Snapchat not working on iPhone have been demonstrated above for you, which enable you get rid of various Snapchat issues, such as glitches, crashing, freezing and camera not working, etc. Personally, TunesKit iOS System Recovery is the best shot to fix Snapchat crashing since the professional repair tool access to recover more than 150 common and complicated iOS issues. With it, you can easily troubleshoot Snapchat not working issue on iPhone under Standard Repair without losing data. Or do you have other efficient solutions to get Snapchat to work again on iPhone? Please leave your words in the comment area.