[2020] Latest Solutions to iPhone Auto-Lock Not Working
4 mins read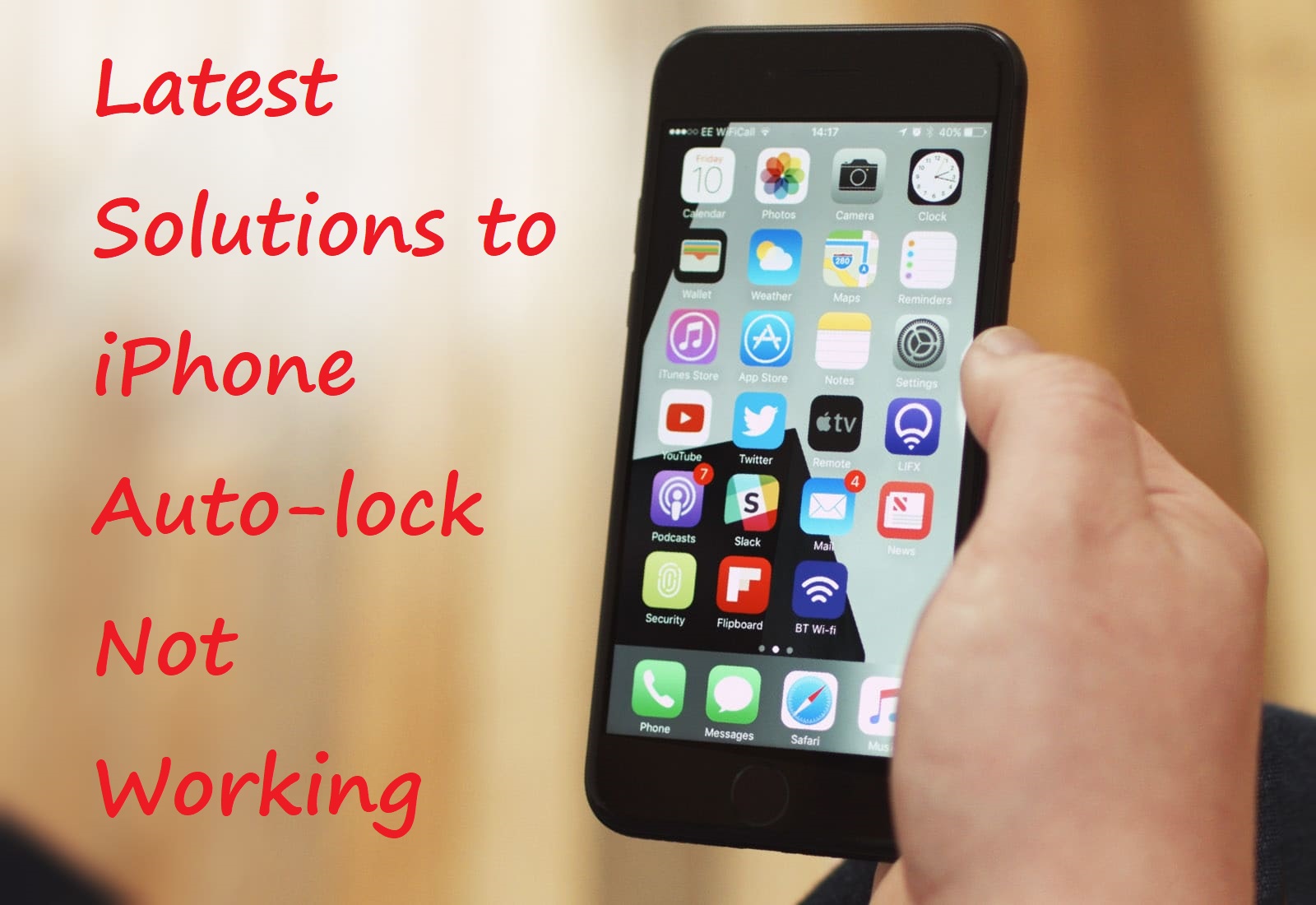 Auto-lock is a useful and indispensable function of iPhone. When you do not have any operation on your iPhone for some time, your iPhone will lock itself automatically. In daily life, when you forget to lock your iPhone, other people next to your iPhone can easily reach the iPhone and private information even business data. This function can protect your iPhone and personal information inside from others, especially, bad guys. However, some users emailed us that their iPhone auto-lock not working. Though they have set this function several times at the Settings, their iPhone cannot lock itself when it is not used for some time. Today we would like to introduce some solutions to fix this issue.
Tip 1: Check and Change Auto-Lock on Your iPhone
Maybe, the first solution most people will choose is to check whether they have opened auto-lock successfully. Indeed, checking it is necessary and may solve this problem instantly. You may ask, where can you find auto-lock? Just follow the steps below:
Step 1: First, launch the Settings app.
Step 2: Find the Display & Brightness at the Settings.
Step 3: Click auto-lock on the Display & Brightness.
Then you can find that there are some choices of different time, such as 30 seconds, 5 minutes. What do they mean? For instance, turning on the 1-minute button means your iPhone will lock screen if there is no operation on iPhone for 1 minute. You are suggested to change to another time which is a better choice than just check.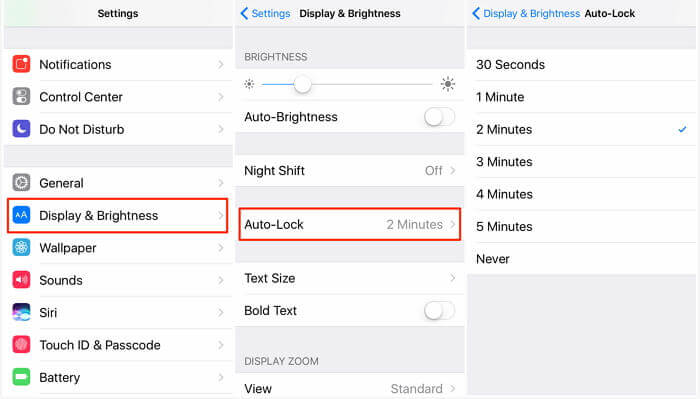 Tip 2: Disable the AssistiveTouch Function
The AssistiveTouch sets a floating, virtual home button on iPhone screen that users can drag wherever they want. This virtual button can replace some functions of the Home button. But it may make your iPhone can't auto-lock, either. Here is the way to close this feature.
Step 1: Launch the Settings app on your iPhone just like the tip above.
Step 2: Choose the General and the Accessibility button.
Step 3: Find the AssistiveTouch at the Accessibility and turn off it.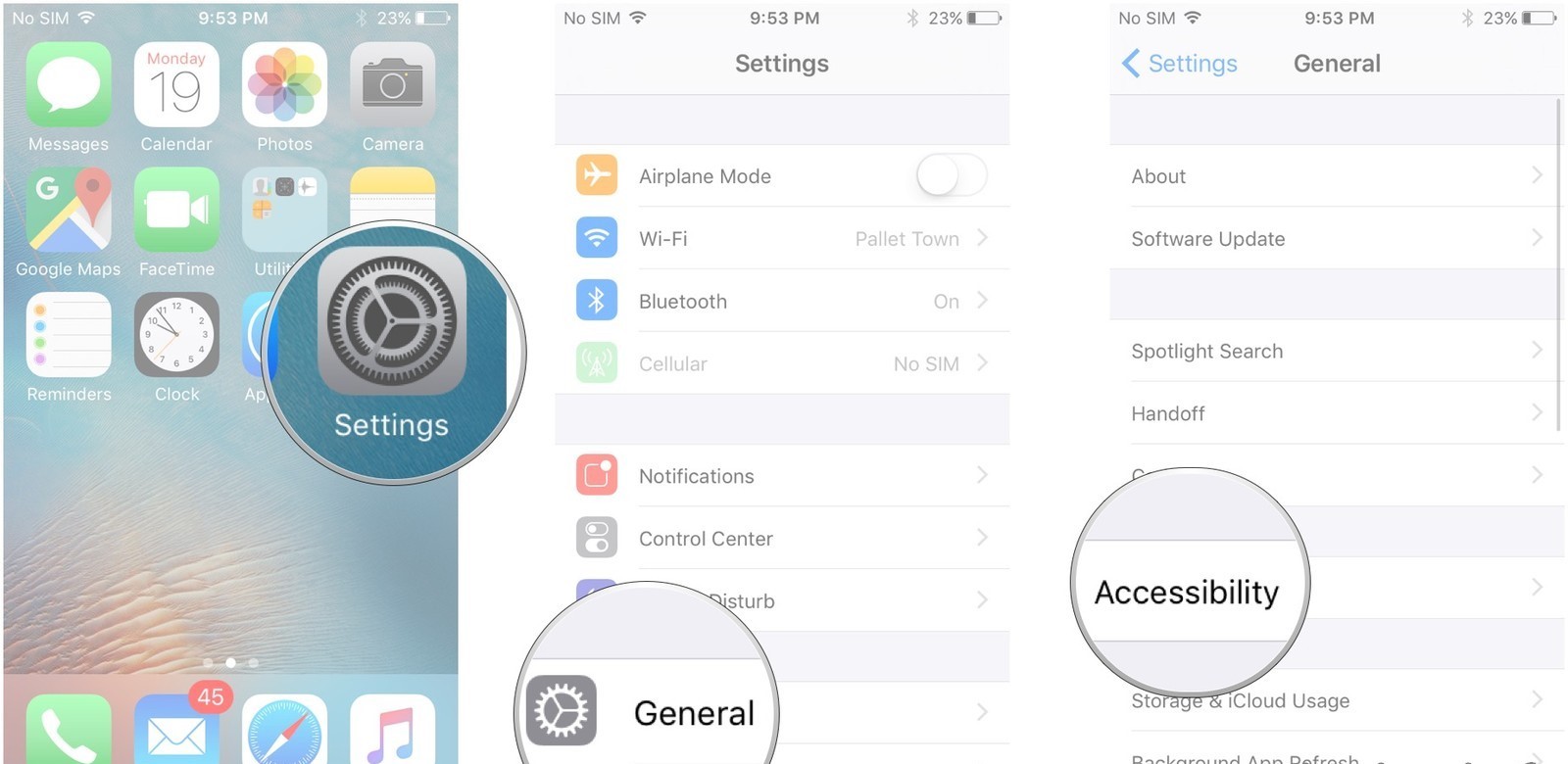 Tip 3: Disable Low Power Mode
Low Power Mode is designed for saving more power especially when iPhone battery is not enough. This is of assistance when the power is run out. But when it functions, iPhone will stop some other functions including auto-lock. So, this is another potential reason for iPhone screen auto-lock not working. You can try to close the Low Power Mode and see whether auto-lock can be fixed. Check the steps below.
Step 1: Still, launch the Settings app.
Step 2: Click the Battery button.
Step 3: Find the Low Power Mode and toggle it off.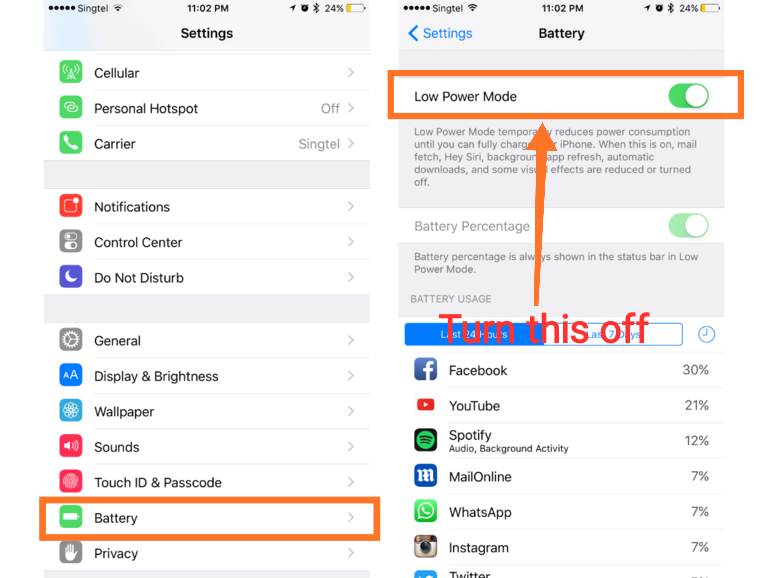 Tip 4: Use Third-party Software to Fix iPhone Auto-Lock Not Working
Some may ask what if these operations do not work. In addition to changing the settings of iPhone, you can use iOS system repairing tools like TunesKit iOS Repair. TunesKit can fix 50+ iOS system issues, including iPhone stuck in Apple logo, recovery mode, or becoming black/white/frozen screen, etc. In addition to your iPhone, iPad, iPod touch, even Apple TV can be fixed by this magic tool. And it is more than a tool to fix iOS system problems, for it can degrade iOS, fix iTunes errors and let iPhone enter or exit the Recovery Mode easily. It has two modes: Standard Mode (for common issues) and Advanced Mode (for serious issues). The common problems like iPhone auto-lock not working can be fixed by Standard Mode and no data loss will be caused.
Follow the 3 steps to fix your problem easily.
Step 1: Launch TunesKit
Connect the iPhone with computer. Download and install TunesKit. Start TunesKit and you can enter the Recovery Mode if clicking the Enter Recovery Mode button (if you connected your iPhone with computer before you launch it, this software will make your iPhone enter the Recovery Mode automatically). Click the Start button.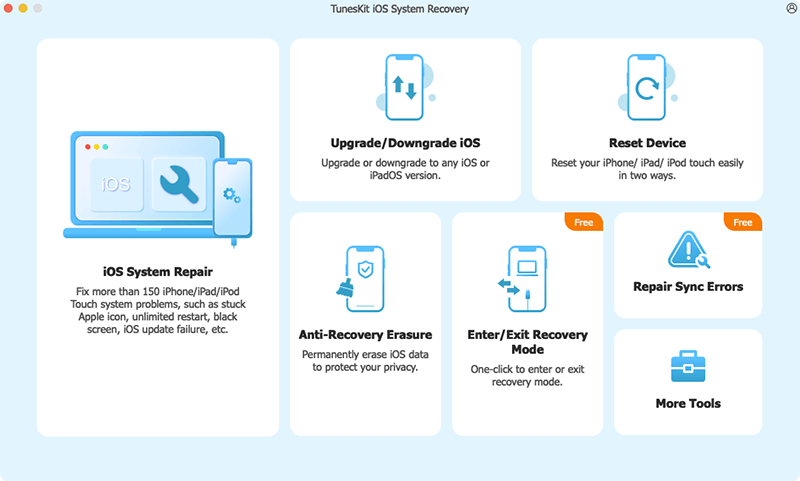 Step 2: Choose Mode
Choose the Standard Mode and the Next button at the right corner. (The Standard Mode will not cause data loss.)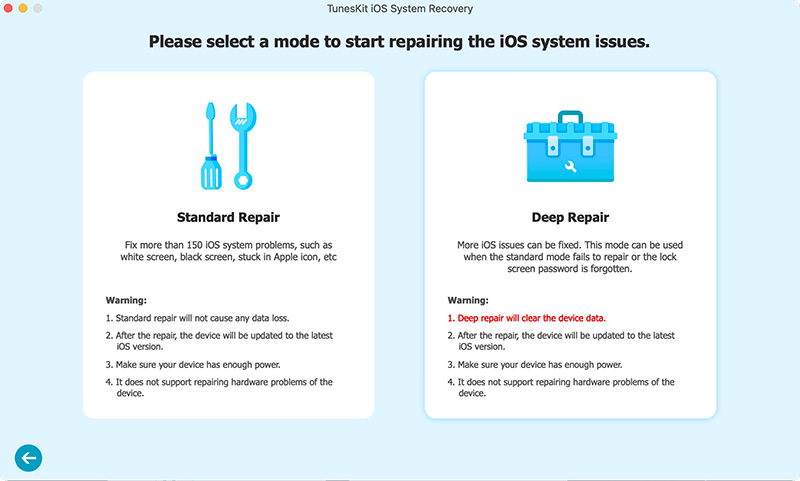 Step 3: Download Firmware and Fix
Check the information of your iPhone and tap the Download button. If you have downloaded firmware, click the Repair button. Wait for a while, and this software will tell you that your device has been fixed.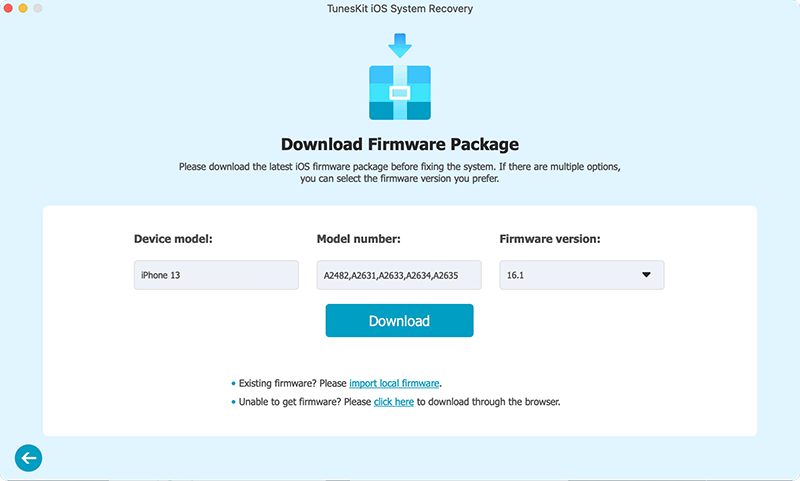 Tip 5: Turn off Passcode
For some reason, turning off the passcode of iPhone can fix iPhone screen auto-lock not working. You should follow the operation below.
Settings > Touch ID & Passcode > Enter passcode > Click the Turn Passcode Off button > Restart iPhone > Settings > Touch ID & Passcode > Enter passcode > Click the Turn Passcode On button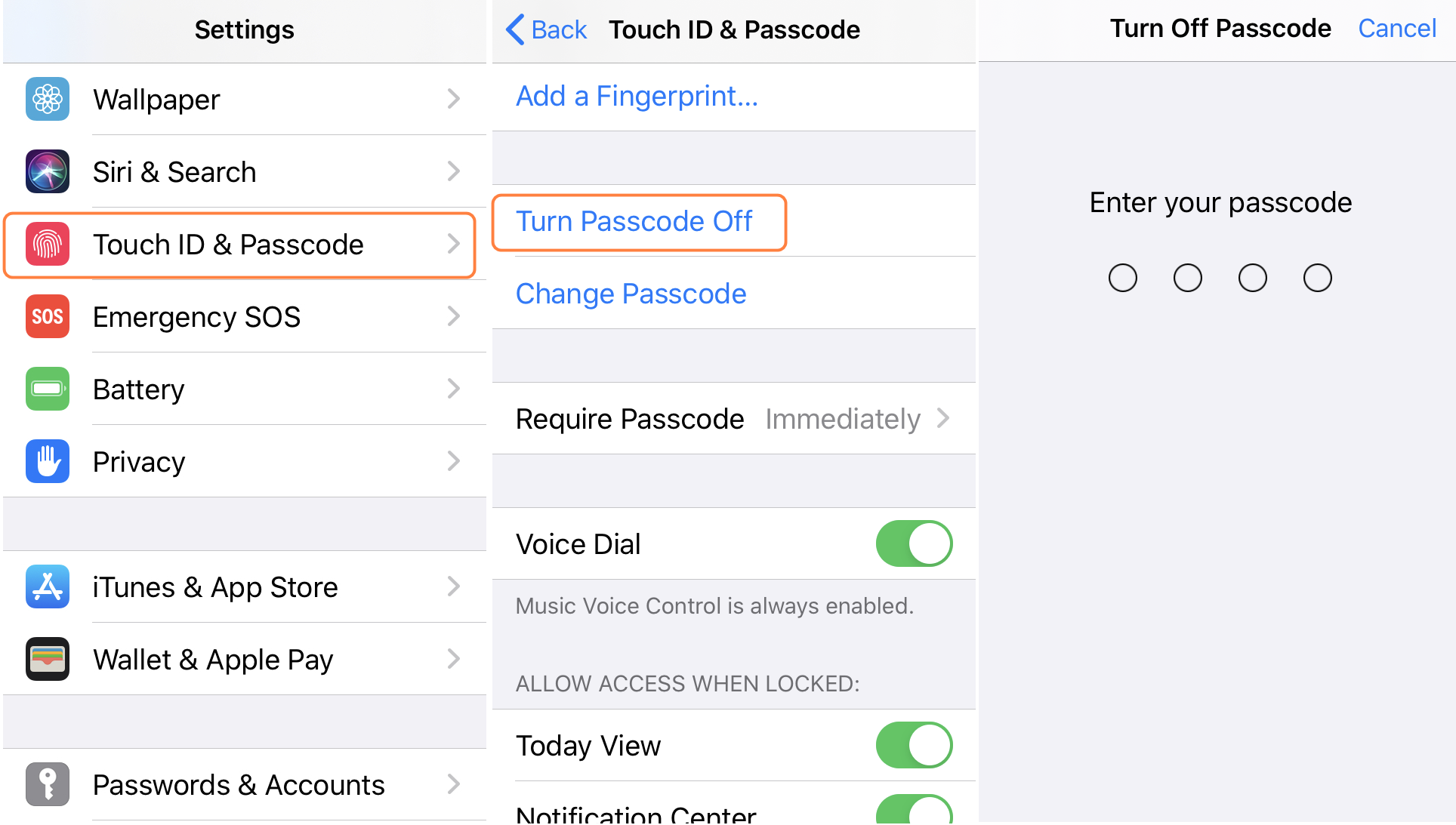 Tip 6: Reset All the Settings
Resetting all settings is a practical method to fix iOS system problems like iPhone screen auto-lock not working. Since it will erase all the settings, you must back up all your data on iPhone.
Follow: Settings > General > Reset > Reset All Settings.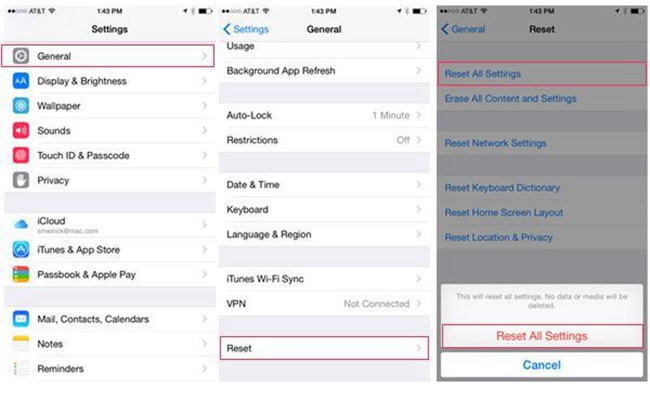 Summary
iPhone auto-lock is a handy feature and caters to the need of privacy protection from millions of people. When some of them find iPhone auto-lock not working, it is easy to imagine how anxious they are. This article provides 6 methods to fix this problem. When you meet this problem, you can change some settings of iPhone or use a qualified iOS system repair tool such as TunesKit to solve this problem once and forever simply and directly. If your iDevices meet any other system problems like iPhone stuck on Recovery Mode, you can use it to fix without any data loss. Own it and never worry about any iOS system problem!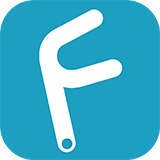 Key functions of TunesKit iOS System Recovery
Fix all iOS system issues including iPhone auto-lock not working and iTunes errors, etc.
Supports different devices like iPhone, iPad, iPod touch, and other iOS versions.
With two smart modes – standard mode and advanced mode .
Repair iOS system without any data loss with standard mode.
Try It Free
600,000+ Downloads
Try It Free
600,000+ Downloads