Geometry Dash Not Opening on iOS 17
6 mins read
Geometry Dash is an amazing rhythm-based game that challenges players to navigate through obstacles by jumping and flying. It has been popular for years, providing players with an enjoyable experience.
Unfortunately, Geometry Dash not opening on iOS 17 is frequently reported. While iOS 17 boasts fantastic new features, it can be frustrating to encounter compatibility issues preventing the game from being playable on this version. Keep reading to figure out the reasons and solutions!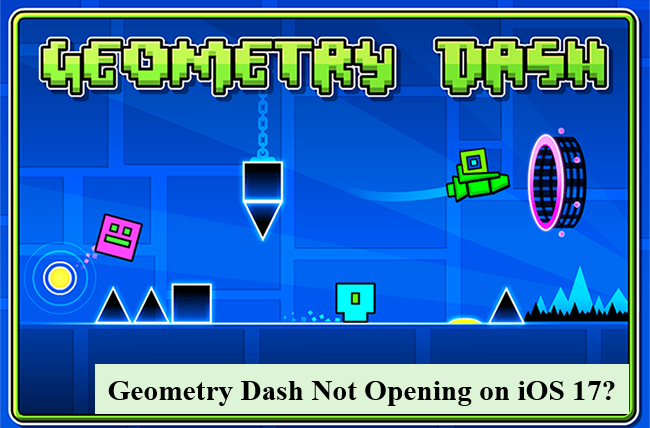 Part 1. Why Is Geometry Dash Not Opening on iOS 17
If the Geometry Dash stops opening on your device running on iOS 17, you are not alone. The reason for Geometry Dash crashing on startup iOS 17 is that Geometry Dash is a 32-bit app, which cannot work well with iOS 17 anymore. Only 64-bit apps can be fully supported by iOS 17. The things you can do with it are presented in the next section.
Part 2. What to Do When Geometry Dash Not Working on iOS 17
1. Update to the Latest Version of Geometry Dash
The Geometry Dash version 2.2 is upcoming to be the twelfth major update. The version which will function with iOS 17 is scheduled to be released in November 2023. You can check for the update in the App Store to install the latest version when it is available. If the Geometry Dash is still not working after the update, reinstall it to see if it works properly.

2. Play an Alternative
Before the new version releases, playing an alternative to the full version is also an option. Geometry Dash Lite and Geometry Dash Meltdown are able to work on iOS 17. While they may not have all the features of the full version, they still offer a similar and entertaining experience for players on iOS 17.
3. Free Up Storage Space
If the Geometry Dash on iOS 16 not working, or the Geometry Dash 2.2 still crashes on iOS 17, it's worth checking the storage space on your device. You can check the free space in Settings > General > iPhone/iPad Storage. It'd be better to have more storage space than you might anticipate to ensure smooth operation.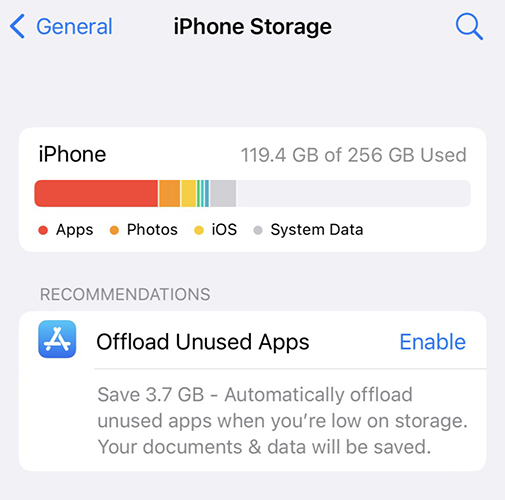 4. Use TunesKit to Downgrade from iOS 17
If you wish to play the full version before the update, downgrading your iOS system from iOS 17 could be a viable solution to the incompatibility between the game and iOS 17. You can take the assistance of TunesKit iOS System Recovery to downgrade the iOS system on your iPhone or iPad effortlessly.
TunesKit System iOS Recovery is a highly capable and professional tool, solving more than 150 iOS problems like iPhone stuck on update complete, black screen, boot loop, Apple Music crashing iOS 17, etc. This program is compatible with the latest iOS 17 and supports both Mac and Windows. With its easy-understanding tutorial, you can solve the software issues at home within a few clicks. Besides, to get your device in or out of the Recovery Mode, it allows you to do it in one click rather than pressing the physical buttons.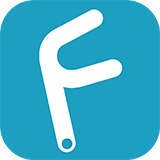 Key Functions of TunesKit iOS System Recovery
Fix 150+ iOS issues on iPhone, iPad, iPod touch
Simple interface & Easy to use
High success rate & Unlimited usage within validity period.
Compatible with the latest iOS 17
Try It Free
600,000+ Downloads
Try It Free
600,000+ Downloads
Here's a guide to show you the steps to downgrade from iOS 17 with TunesKit:
Step 1

Connect Your Device

Launch TunesKit iOS System Recovery and connect your device to the computer. Then, you can choose Upgrade/Downgrade iOS in the main interface.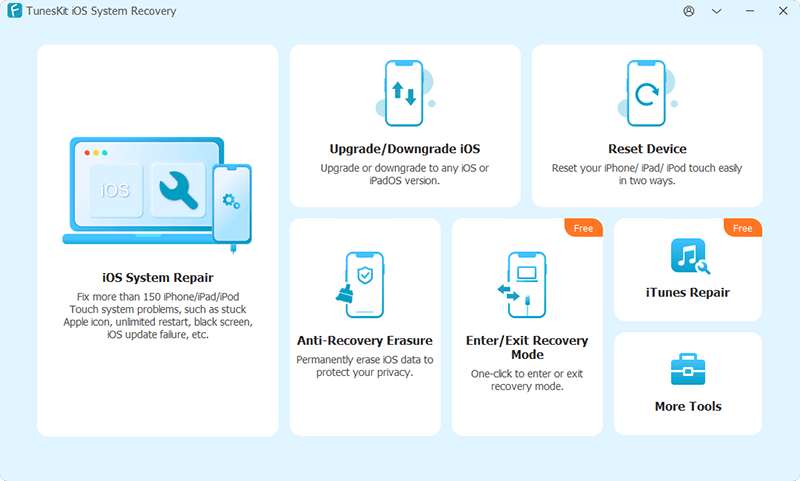 Step 2

Choose the Version and Start Downgrade

Choose the firmware version you want and confirm your device info. After that, click the Download button to download the firmware package. Then, tap on Start Downgrade to downgrade your iOS system from iOS 17, and the issue Geometry Dash not opening on iOS 17 will be solved.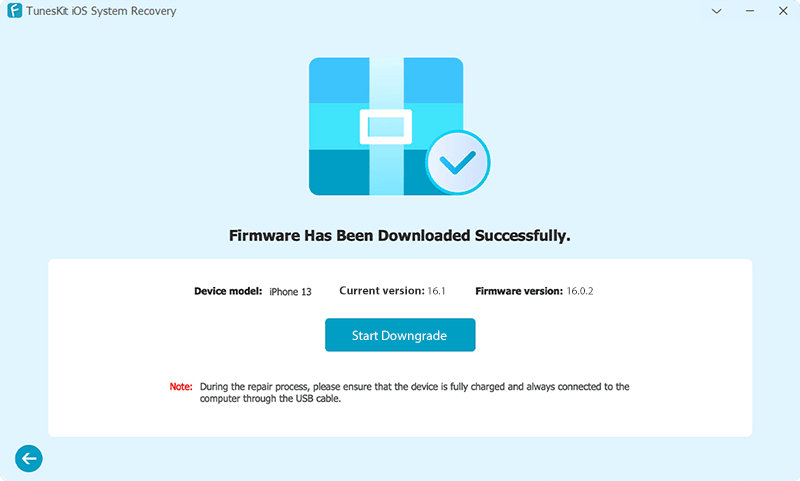 Conclusion
I believe that you've got the answer to why Geometry Dash not opening on iOS 17 and what you can do to it. Hope these suggestions help you enjoy the game and have a fantastic playing experience. In case you encounter any iOS software issues, TunesKit System Recovery can bring your device to normal without any complications.