Top 3 Tips to Force Restart iPhone 8 When Freezes
5 mins read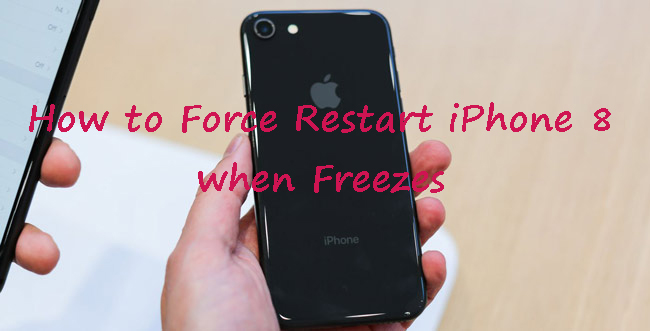 "My iPhone 8 tends to get frozen whenever I try to perform an activity. After trying a few things, I haven't been able to fix this issue. How to restart iPhone 8 and fix the issue I'm facing currently?"
Getting your iOS device frozen is a common issue nowadays, and many iPhone users complain about this particular problem. Soft resetting or hard resetting the iPhone might help get rid of the issue. In this post, we will show you 4 different methods about how to restart iPhone 8. If your iPhone is now frozen, and you are finding the best solutions to reboot it, this page will be the right place where you can overcome this problem.
Part 1: Why Won't My iPhone 8 Reboot?
If your iPhone tends to get frozen when you try to reboot it, there can be various reasons behind this issue. However, telling you the exact reason might take some research, but the list of some of the most common reasons behind this issue is documented below.
* If your iPhone doesn't have enough battery left and you try to perform some operations on it, it is bound to freeze.
* iPhone might run out of storage, and that, as a result, might cause the issue you're currently facing.
* Some corrupt or faulty apps might become the main reason behind the iPhone getting frozen.
* If you don't bother to install a new iOS device frequently, it can create many issues for your device.
Part 2: Four Methods to Restart iPhone 8
Tip 1. Force Restart iPhone 8
If your iPhone freezes when you try to restart your iPhone, you can opt for force restarting your iPhone. This process is pretty simple and doesn't take anything to serve, as you'll only need to follow a couple of simple steps to get your job done. In addition, you won't lose any data in this process as it doesn't cause data.
You can follow the step-by-step guide below to force restart your iPhone 8.
Step 1: Press and release iPhone's Volume Up button in the first place.
Step 2: Next, press and release your device's Volume Down.
Step 3: Later, you'll need to press and hold the iPhone Side button.
Step 4: Release the button when the Apple logo appears there.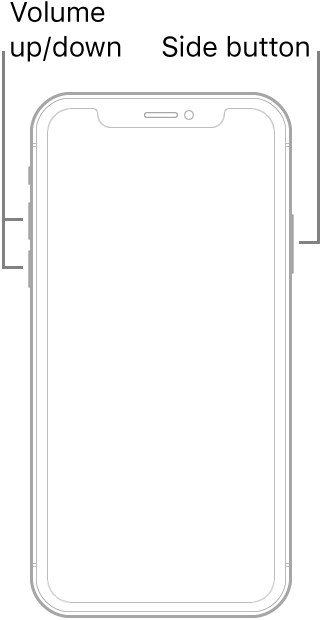 After hard resetting your iPhone, you'll need to assess whether the issue you were facing is solved or not.
Tip 2. Restore Your iPhone 8 via Recovery Mode
If force restarting iPhone didn't help your cause and your device still freezes whenever you try to use it, you can restore the iPhone in recovery mode. iTunes might be an appropriate option as it allows you to restore your device in recovery mode. However, this process might cause data loss, and you'll need to be careful when performing this task. Hence, you must consider backing up your data before restoring your iPhone in Recovery via iTunes.
Here's the step-by-step guide to restoring the iPhone in recovery mode and restarting your device.
Step 1: First of all, you'll need to turn your device off and then connect the iPhone to the PC through a lightning USB cable.
Step 2: Press and hold the iPhone Volume Down button and Sleep/Wake button until your screen goes off. You'll need to keep on holding the buttons when after the Apple logo appears.
Step 3: When the screen shows you a message, you can release the button: Connect to iTunes. This process implies that your iPhone has entered recovery mode.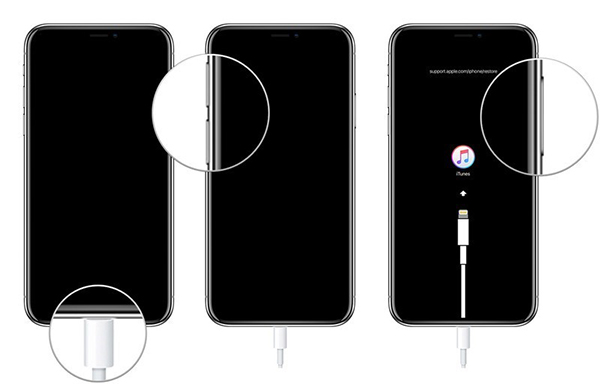 Next, you'll need to tap Restore to start restoring the iPhone in Recovery mode. Once the task gets finished, your iPhone will get started again.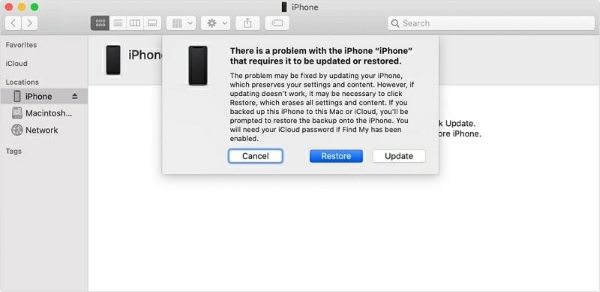 Tip 3. Use TunesKit iOS System Recovery to Reboot iPhone 8
You can use the TunesKit iOS System Recovery tool to restart your iPhone by restoring it. It is a fantastic iOS device tool that allows you to get rid of about 150 issues with minimal effort. Moreover, it doesn't cause any data loss, meaning your data won't get deleted whenever you tend to repair your iPhone. As a powerful fixing tool, TunesKit iOS System Recovery will help you repair issues like iPhone stuck in boot loop, iPhone stuck in white Apple, iPhone frozen, etc. Therefore, it will be a good choice for you if your iPhone is now breakdown.
Guess what? TunesKit iOS System Recovery tool offers an effortless interface, meaning newcomers can restore iPhones without encountering any hassle.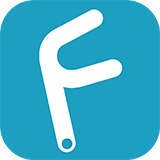 Characteristics of TunesKit iOS System Recovery:
Enables you to enter/exit Recovery mode in one click
You can get rid of 150 iOS issues with minimal effort
It comes with a 100% success rate
Will not cause any data loss after repairing
Fix iPhone 8 won't restart and frozen within steps
Try It Free
600,000+ Downloads
Try It Free
600,000+ Downloads
How to restore iPhone via TunesKit iOS System Recovery Tool?
Step 1

Install the TunesKit iOS System Recovery

After navigating to the official website, you'll need to install the TunesKit iOS System Recovery tool and launch it afterward.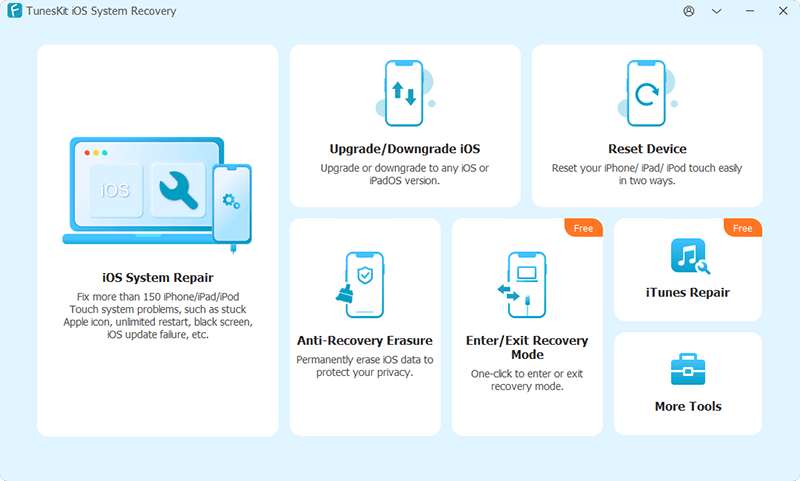 Step 2

Select Standard Repair Mode

In this phase, you'll need to tap Standard Repair Mode to proceed.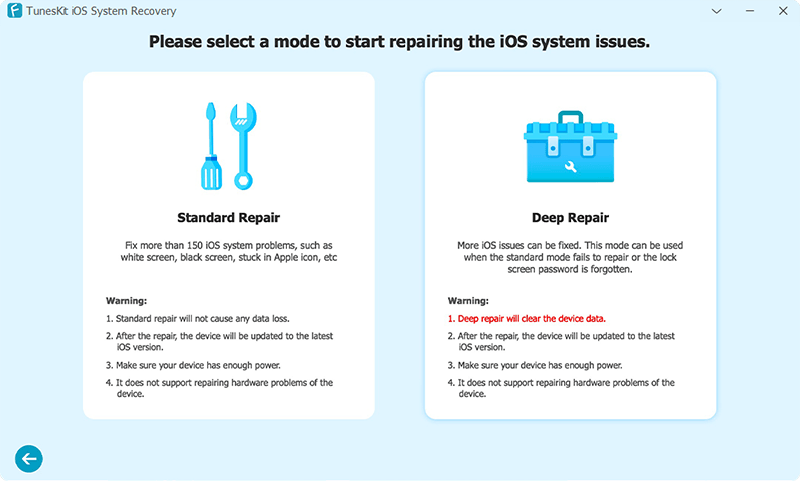 Step 3

Download Firmware Package

Download the latest version of the firmware package by hitting the Download icon.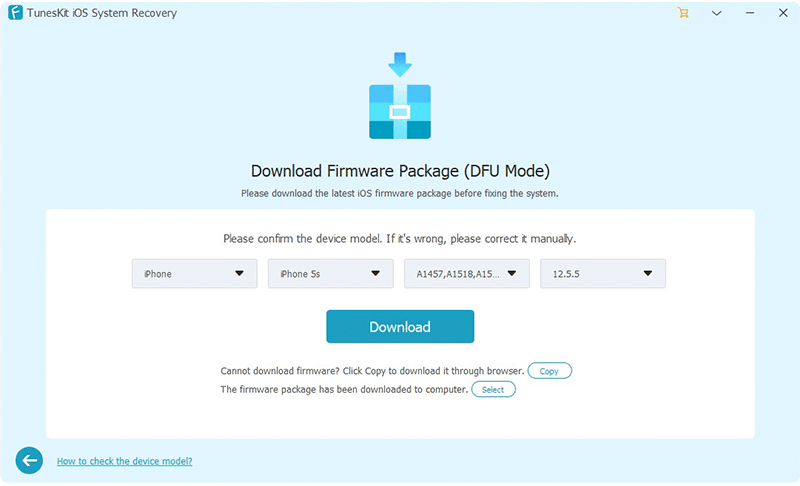 Step 4

Restart iPhone 8

You'll be able to restore the iOS device by hitting the Restore Now icon. Once the restoration process gets completed, your iPhone will get rebooted automatically.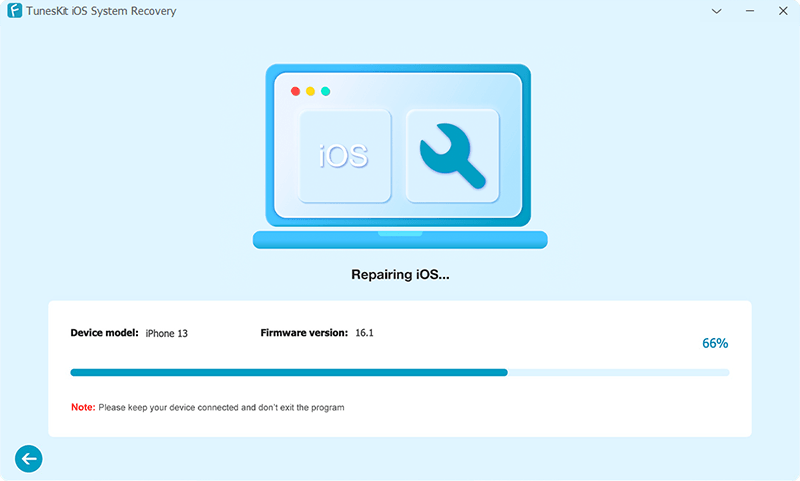 Tip 4: Reboot iPhone 8 in the Normal Way
You can easily reboot the iPhone 8 whenever you face minor software glitches after getting the iPhone 8 restored via the TunesKit iOS System Recovery tool. Restarting your iPhone might help you improve the device's functionality as it tends to refresh your iPhone.
Follow the guide below to reboot iPhone 8.
Step 1: After pressing the Side button, you'll need to hold the button until you see the power off slider there.
Step 2: Push the slider to the right side and turn the device off.
Step 3: You'll need to put the iPhone 8 on again by pressing and holding the side button until the Apple logo makes it feel.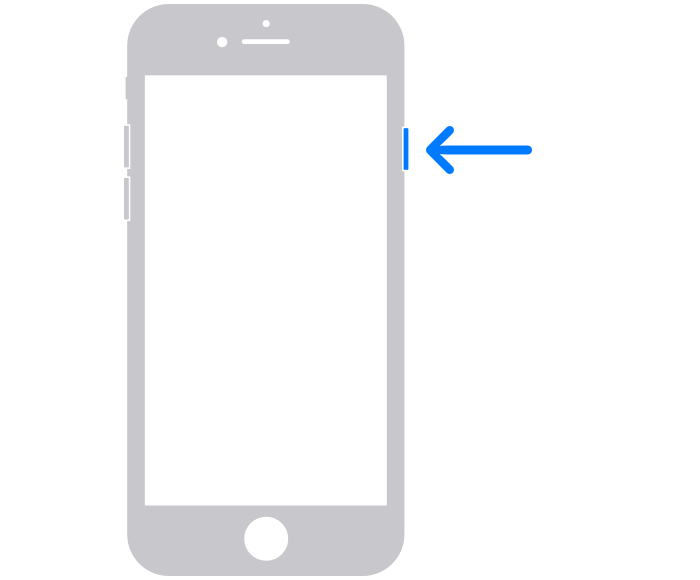 Conclusion
If your iPhone 8 got frozen and you don't know how to restart iPhone 8, this guide can be pretty helpful for you. Apart from talking about the iPhone's soft resetting and hard resetting, we were keen to reveal the appropriate way to restore the iPhone in recovery mode.
However, if your iPhone has some major software issues, things won't get better in this way, as you might consider taking the services of the TunesKit iOS System Recovery tool. A monumental third-party tool enables you to restart your iPhone after getting it repaired with no data loss.