Twitter Not Working on iPhone? Fixed
5 mins read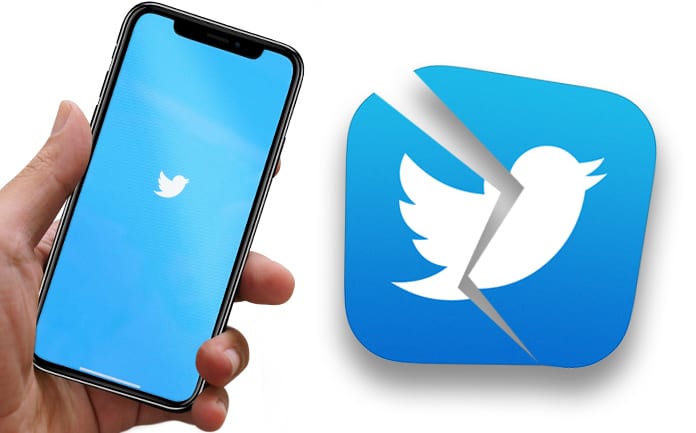 Twitter, as one of the social media platforms, has gained popularity around the world. Most people are willing to post something interesting on Twitter or follow something that is happening in the world. When Twitter is not loaded on your iPhone, it will make users frustrating as they can not share their ideas or receive other information.
If you have issues with Twitter on your iPhone, several reasons may be responsible for this issue. They include problems with the app itself, software or system glitches and poor internet connectivity. Therefore, to fix Twitter not working on iPhone, this tutorial will show you effective fixes from different perspectives. With these simple solutions, your Twitter will work well again.
What Should I Do First?
Option 1: Close out all of running apps
Apart from the Twitter app, closing out all other running apps is recommended. By doing so, you may fix the Twitter issue more effectively. To close out all of running apps, just follow the guide below:
• Double-press the Home button to open the App Switcher (for iPhone SE, iPhone 8 and earlier), or from the Home Screen, swipe up from the bottom of the screen and pause in the middle of the screen (for iPhone X and later);
• Use your finger to swipe up on the app' s preview until it disappears from the App Switcher.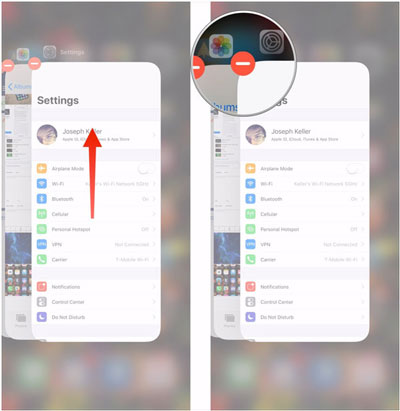 Option 2: Clear cache and data on Twitter
To clear the cache and data on Twitter, you need to:
• Open the Twitter app and click the Me button in it;
• Click Settings > Data Usage > Media Storage one by one, then clear the cache;
• Next, choose Web Storage and clear the cache.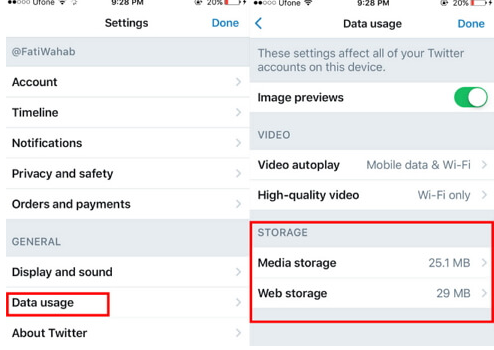 Option 3: Update the app
To fix some app issues, software developers would release the updated version. Therefore, you may need to update the app to let it work normally.
To check if you have the latest version of Twitter, open the App Store and tap Updates to see a list of the apps that can be updated. If there's an update available for the Twitter app, tap the blue Update button.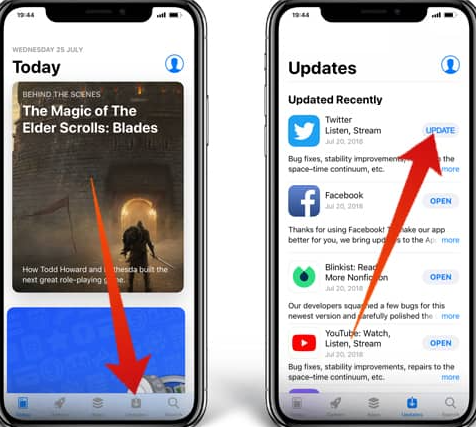 Option 4: Delete and reinstall the app
If all of the three solutions above are not useful, you can try to delete and install a new Twitter for your iPhone.
To delete the app: From your home screen, press and hold your finger on the Twitter app icon. An x will appear in the top left corner and then tap the x. Next, Tap Delete.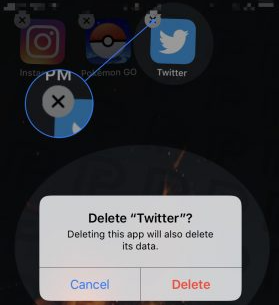 To reinstall the app: Open App Store, tap the search tab at the bottom of your iPhone, and type in Twitter. Next, click Get and then Install.
What Can I Do Else?
If the app troubleshooting solutions listed above cannot fix Twitter not working on iPhone, you may try the remaining methods below one by one.
Option 5: Use an iOS system recovery software to repair without data loss
In some cases, the Twitter app itself does not have any issue, so there is a possibility that your iPhone system is in trouble. While iOS system recovery software is just used to repair your iOS system.
TunesKit iOS System Recovery is a well-known desktop software that can easily fix your Twitter not working on iPhone due to system glitches. Besides, the main function of this software is to fix your iPhone stuck on Apple logo, recovery mode, white and black screen, or boot loop. Of course, if your other Apple devices including iPad/Apple TV/iPod Touch are stuck in similar issues, TunesKit can help you. And users do not need to worry about its reliability, as TunesKit will ensure 100% security.
Just download its Windows or Mac version and refer to the following steps to fix Twitter not working on iPhone.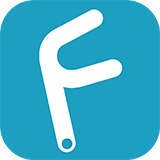 Characteristics of TunesKit iOS System Recovery:
Fix Twitter not working on iPhone without data loss
Repair different tvOS/iOS issues at home
Fix iOS system issues at a fast speed
Easy to use with friendly interface
Try It Free
600,000+ Downloads
Try It Free
600,000+ Downloads
A step-by-step guide
Step 1: Open Tuneskit and use a USB cord to connect your iPhone to the computer. If TunesKit detects your device, just click Start.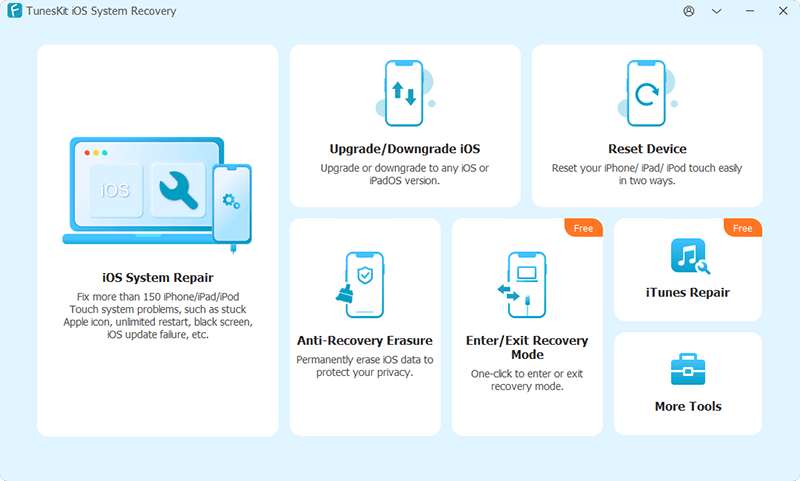 Step 2: Now, according to the software hint, select a mode (Standard Mode is recommended) and click Next.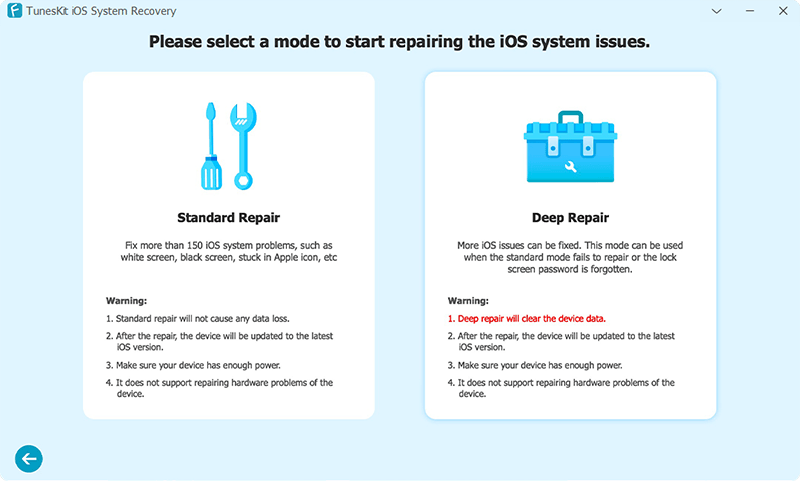 Step 3: Lastly, you only need to download the firmware package. Wait for a while and then click Repair to fix your device.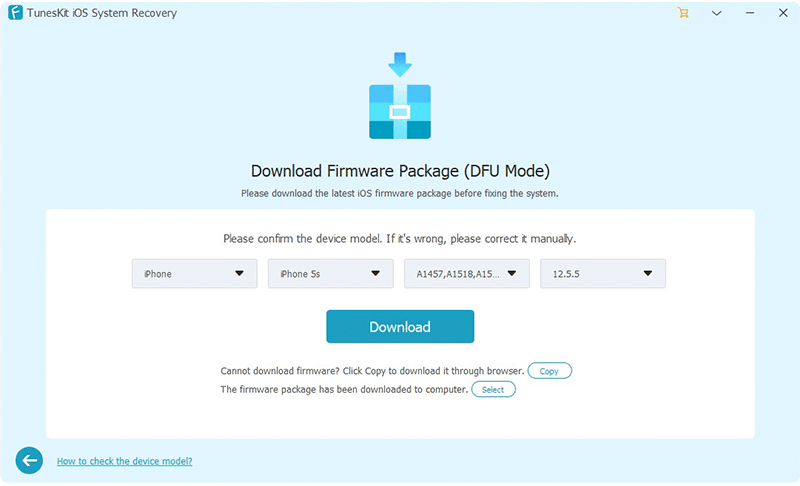 Note: If you do not fix the issue, there is another Advanced Mode offered for you. But this may erase your data, so be careful that you need to back up your data before using this mode.
Option 6: Power off and power on your iPhone
To restart your device, press the Power button (also Sleep/Wake button), and release the button when Slide to power off and the red power icon appear near the top of the screen. Swipe the icon from left to right to turn off your iPhone. Wait for a couple of seconds, and then press and hold the Power button until you see the Apple logo appears.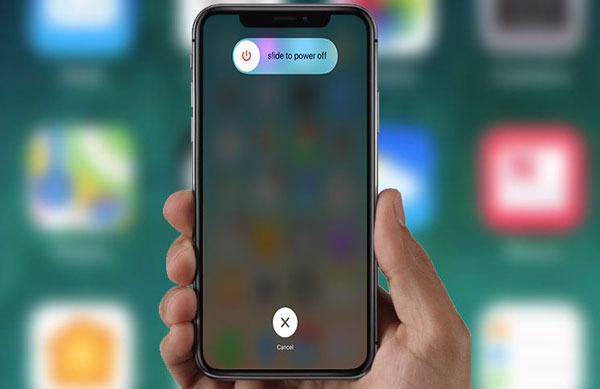 Option 7: Update to the latest OS
When your iPhone may suffer from specific software issues, your device could be addressed by updating to the latest iOS version.
You need to tap Settings > General > Software Update. If you see an update, tap Download and Install.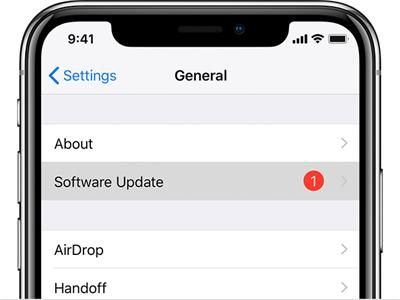 Option 8: Check internet connection
• Turn off and turn on WiFi: you can turn it off in the Control Center by tapping the WiFi icon. Or you may tap Settings > WiFi and then toggle on the button to turn it off. Wait for a while and turn it on again.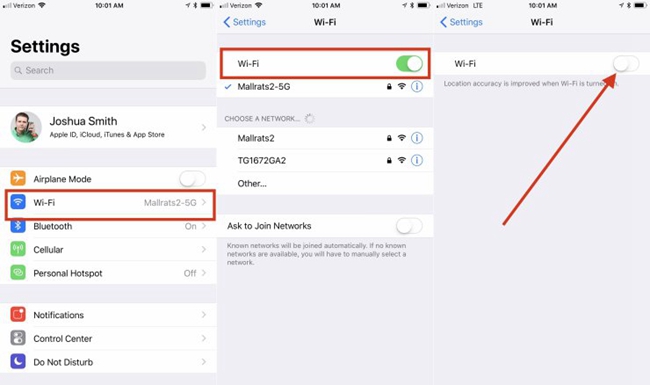 • Forget WiFi network: Tap Settings and then WiFi besides the WiFi network you want the iPhone to forget, tap more information (look like blue " i " icon), and then select Forget This Network. After you've forgotten the WiFi network, wait for a while and reconnect WiFi again.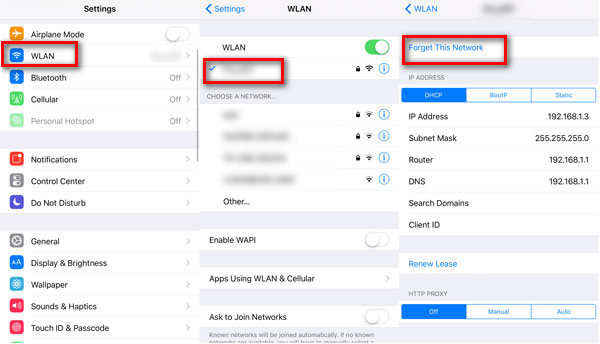 • Connect a different network: Try to connect to a friend's Wi-Fi network, or visit your local library, Starbucks, or restaurants to connect to free public WiFi.
• Reset network settings: Launch Settings > General > Reset. Then, choose Reset Network Settings and enter your passcode. (Before doing so, make sure your WiFi passwords are noted.)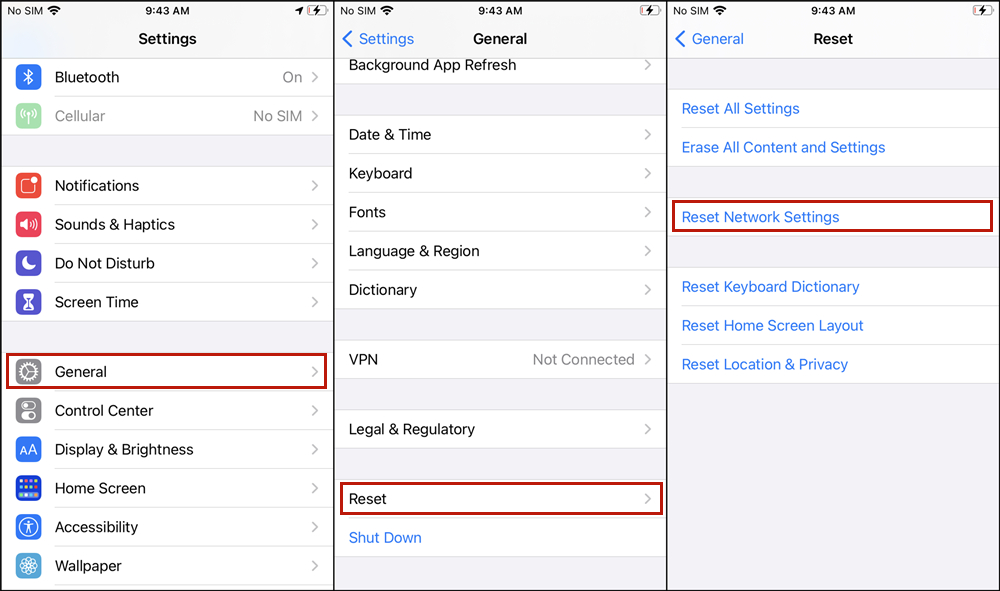 Conclusion
Whenever the Twitter app won' t work on your iPhone, you can check the real solutions from this tutorial. All the fixes are easy, but TunesKit is well-positioned to fix the Twitter app not working on iPhone quicker. So download TunesKit is not a bad thing, and it can help you whenever you have a need.