Do you have any idea about the error in which you see a pink line on iPhone screen? If yes, you can skip this information, but if you need to know what this is all about, this article is for you, and you have landed in the right place. There are different reasons for this error, and we will let you know all about them and how one can fix this error, but before we move any further, it is essential to understand what this error is all about.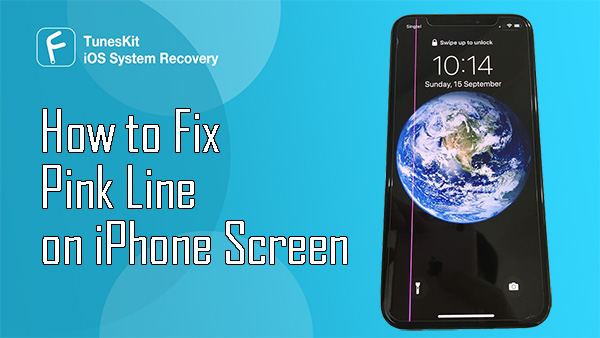 iPhone users must have noticed a sudden change in the look of the iPhone X/11/12/13 in case they have used it. Initially, it seems all shiny and bright, but after a few months, you can see a pink line clearly visible on the screen. Sounds anxious? No need to be worried because we will let you know what can be done in this article in this regard.
Part 1: Causes of Pink Line on iPhone Screen
Before you think about how to get rid of pink line on iPhone screen, it is essential to know what are the possible reasons behind this issue. There are a few main reasons people encounter this error, such as.
1. You were somehow exposed to high levels of radiation, which causes static electricity and can also cause harm to the phone.
2. There can be a software issue, which may be why you are having this error.
3. You dropped your phone in liquid, and because of that, there is internal damage, which might be causing the error with your screen.
4. There is this possibility that your phone exposes to extreme heat or cold temperatures for an extended period.
7 Ways to Fix Pink Line on iPhone
Although numerous methods can help you resolve the pink line on iPhone error, some of these methods are used widely. As a newbie, you can't go for any method as there can be malware. Every other site claims to offer the best solutions, but that's not the case every time. No worries, you can now fix the pink line on iPhone screen by following these below methods.
#1. Force Restart the iPhone
This method can help you fix this error by removing all the temporary files from your phone. It also lets you know if this problem is software-related or for some other reason. For iPhone 8/8 Plus, you need to click and quickly release the volume up or down buttons, then tap the side or sleep/wake button for 10 seconds until your phone gets restarted and shows the Apple logo. For iPhone with Face ID, you need to click and release the Volume Up button quickly, then click and release the Volume Down button quickly. Keep holding the Power button untile the Apple logo appears.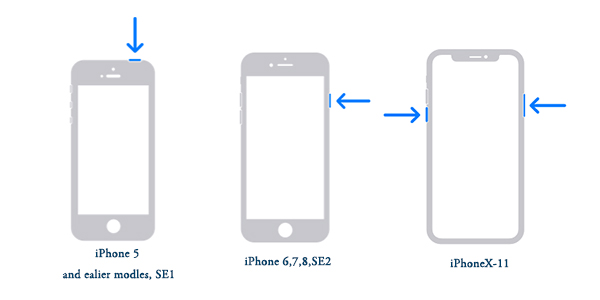 #2. Update iPhone to the Latest Version
Users can resolve iPhone pink line on screen by updating their device to the latest version. To do that, you need to go to "Settings" > "General" > "Software Update". In case there is an already available update, click the option of the "Download and Install" button to verify your update. The updating process will start, just ensure that you have a stable internet connection till the update completes.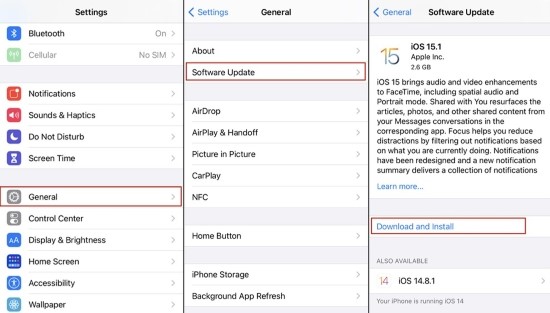 #3. Use an iOS system repair tool
If you are finding a way that has a high success rate, I think using an iOS repair program should not be a bad choice. To fix the pink line on iPhone screen, TunesKit iOS System Recovery is the ideal choice. It is a professional and dedicated iOS fixing program that can fix more than 150 iOS issues, such as white lines on iPhone screen, Facebook app not working on iPhone, top of iPhone screen not working, and iPhone red screen of death. What's more, this program will not cause any data loss while fixing your iPhone.

Features of TunesKit iOS System Recovery
Fix pink line on iPhone screen within several steps
Repair 150+ iOS/padOS/tvOS system problems
Freely enter/exit the recovery mode automatically
Supports the latest iOS System icluding iOS 15.2
Available on both Windows and Mac platforms
Step 1

Connect the iPhone with PC

Open TunesKit iOS System Recovery for Windows on your computer and connect the iPhone to the computer with USB, and then wait for a while till it's found.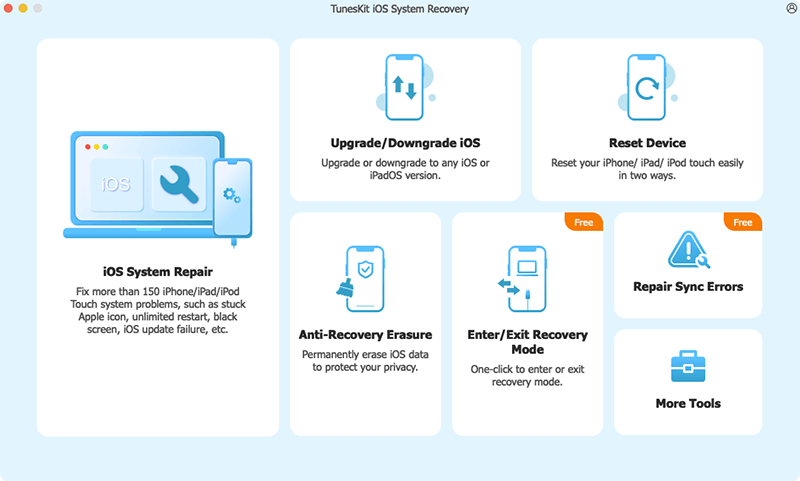 Step 2

Choose Standard mode

Press Start, and select the options of Standard Mode and Next in the next window. The Advanced Mode will erase all your iPhone data, back up your iPhone would be better if you are attempting to use it.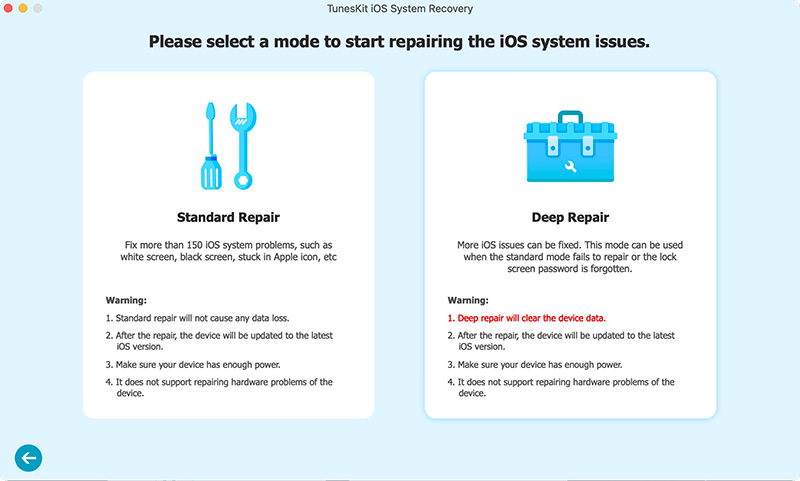 Step 3

Download firmware and repair iPhone text message sound not working

Confirm the device's details and correct if something is wrong before downloading the firmware package that is connected to your phone. You can now tap and will see that the option of Download will start after the verification of firmware.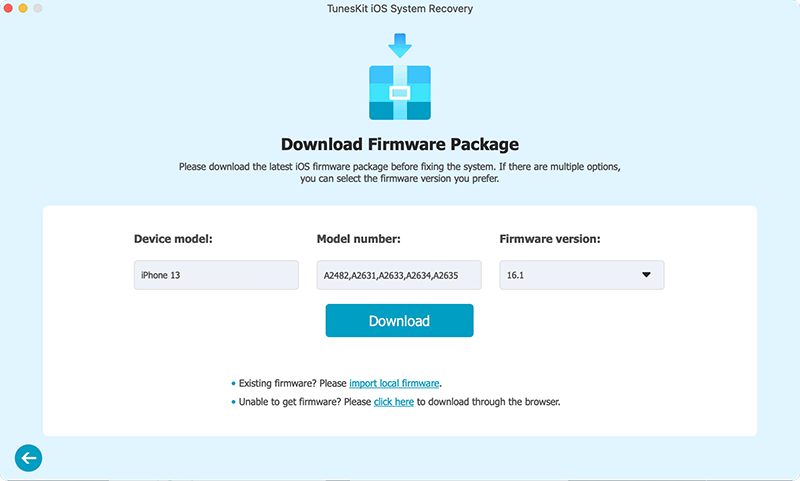 Step 4

Fix pink line on iPhone screen

Now when you see that the firmware download has been completed, press the option that says Repair, and you will see that the program will start to fix the device via automatic processing.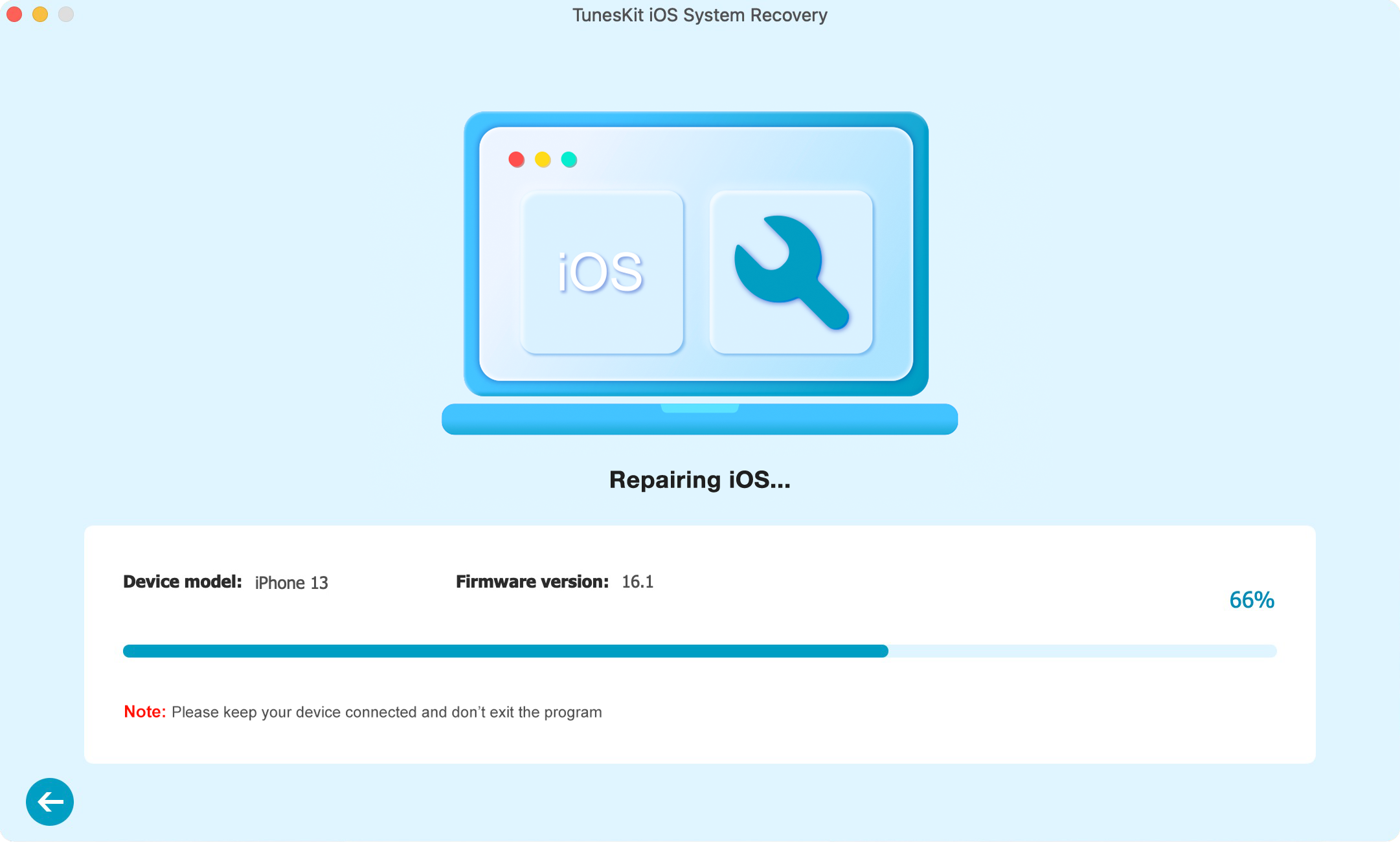 #4. Factory Reset the iPhone
You can go for the option of factory resetting the iPhone to resolve this issue. This is one of the easiest methods that one can try out without much trouble, so go for the following steps to know, how this method works.
Just go to your phone's Settings, and then go to General. Then scroll down to press the option of Reset and click it. Press the option that says Reset All Settings and verify with an Erase All Content And Settings. After the process ends, you will require to set up your iPhone again.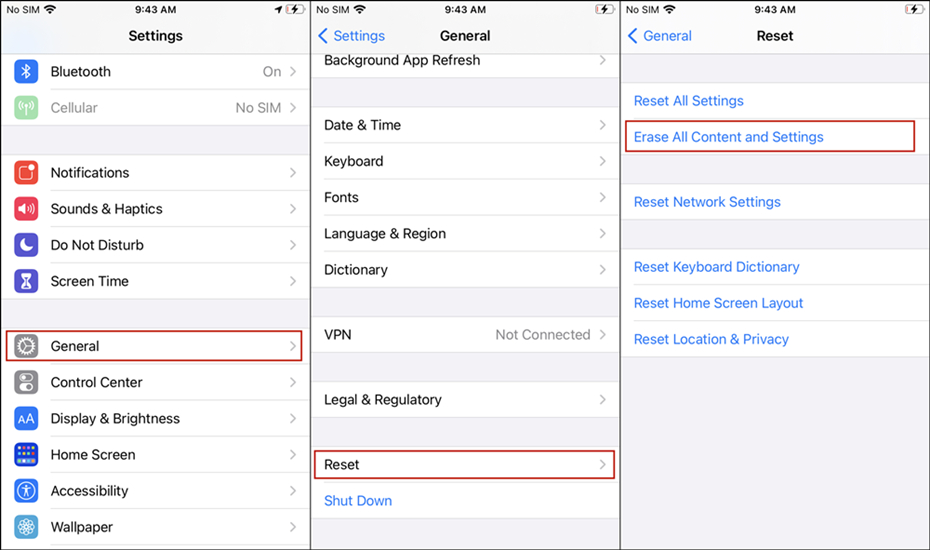 #5. Restore the iPhone from Recovery Mode
At times the pink line on the iPhone screen can be resolved by restoring the iPhone from recovery mode. To make this method work, just go for the following steps.
Step 1. To fix iPhone X pink line on screen, put your iPhone on the recovery mode, tap and release the Volume up button, and then the Volume down button.
Step 2. Now click and hold the Side button until the Apple logo pops up.
Step 3. Here you can connect your iPhone with a PC and run iTunes, then wait for a while until iTunes finds your device.
Step 4. In the end, you will see a message on your screen so just press on the option of Restore to restore your device.
#6. Put iPhone into DFU mode
Another good method through which you can fix the pink vertical line on iPhone screen error is putting it into DFU mode. This can be done by following these steps.
Step 1. At the start, connect the iPhone to the PC, and then open iTunes.
Step 2. Now click the Power button and the Home button if you need to resolve this error on iPhone 6 and below, or the Power button and Volume Down button if you encounter this issue on iPhone 7 or later for about 8 seconds.
Step 3. Now release the Power button but keep holding the Home/Volume Down button until iTunes shows the message "iTunes has detected an iPhone in recovery mode."
Step 4. In the end, release the button, and the iPhone's screen should turn black. You are now allowed to restore the device in iTunes, which should resolve the error of iPhone vertical lines.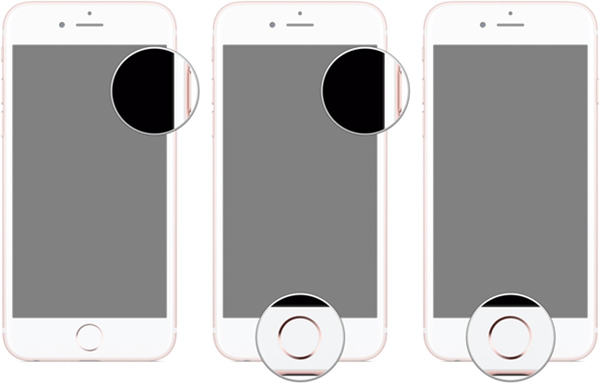 #7. Contact Apple Support
Always remember that the vertical lines on your iPhone screen are commonly a sign of physical harm to your hardware. If you see the lines after dropping your phone, it is probably because the screen or the motherboard is damaged. In this case, you need to contact the Apple technicians to resolve the hardware damages as these will be a lot safer than fixing it on your own.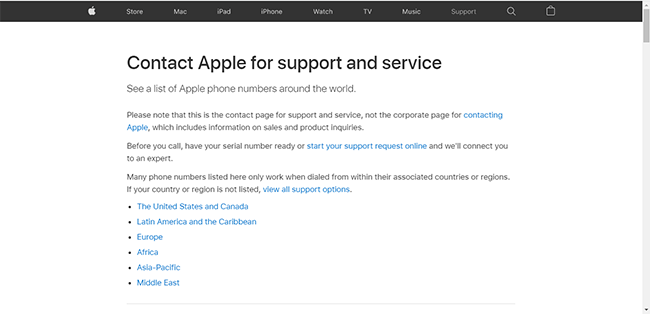 Summary
We hope that this article will be sufficient for you to know how to fix iPhone 13/12/11 or iPhone XS green pink line on screen. The methods mentioned above are some of the best solutions to fix pink skin on the iPhone. Just try any of the listed methods and share your experience with us. In case you have any more questions feel free to mention your queries; we will love to help you out.

Brian Davis has covered tech and entertainment for over 10 years. He loves technology in all its forms.