How to Fix iPhone X No Sound During Calls
5 mins read
Recently there have been reports from iPhone X users that they can't hear the other person's voice when they're on a call, even if they've got the volume turned up. This is a common problem, and even users with other iPhone models have experienced this issue. In fact, any number of reasons can cause iPhone X no sound on calls, but in the three main ones attributed to it are software conflicts, system errors, and hardware damage.
Whatever the cause, iPhone X no sound during calls is a frustrating thing. But don't feel bad, we have 8 viable workarounds for your reference.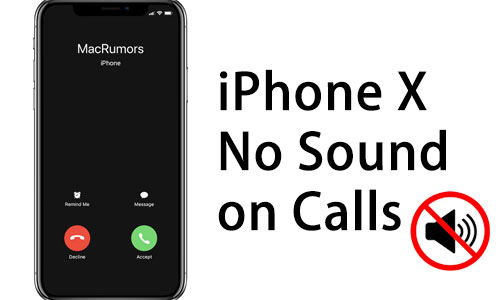 Part 1. Adjust the Volme Level
To begin, when it appears that iPhone X has no sound during calls, you should tap the Volume Up button that is located directly on the side of the device. This will ensure that the volume has been turned up to the appropriate level, which is necessary because you will not be able to hear sound coming from the receiver or the speakers if the volume level is set too low.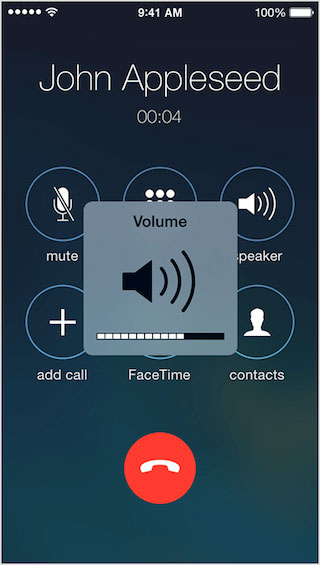 Part 2. Turn off Headphone Mode
Another possibility for iPhone X no sound during calls is that your device is in headphone mode, so the sound during a call doesn't come out of your phone's speakers. To turn off headset mode, you can either plug the headset in and pull it out again, clean the headphone jack, or restart the phone once and check if the iPhone X no sound on calls issue is resolved.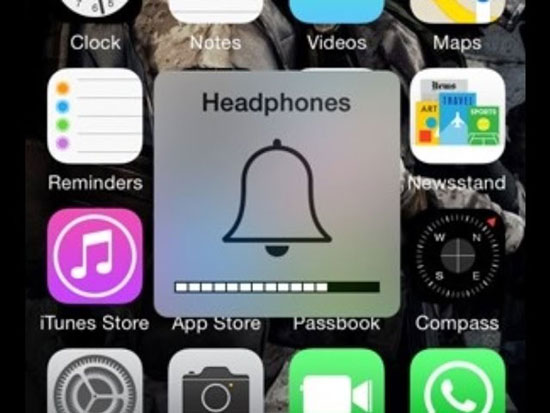 Part 3. Turn off Bluetooth
It is also possible that iPhone X no sound on calls is a case where you were previously receiving sound via a Bluetooth headset. If you forget that your device is connected to Bluetooth, the sound between calls will only come out of the Bluetooth headset instead of the phone speaker. Because of this, you can scroll down to Control Center to see if Bluetooth is on and connected. If it is connected, click on the Bluetooth icon to turn it off.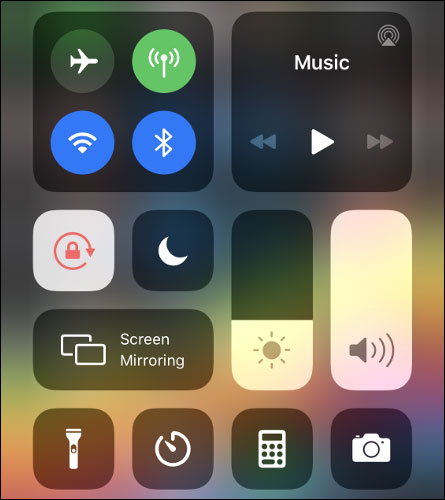 Part 4. Clean Speakers and Receivers
Dust, debris, and dirt can also cause iPhone X to have a poor or even silent call experience. When left unattended, these stains can lead to clogged speakers, receivers, and even charging ports on your phone. Please use a soft microfiber cloth or a small soft brush to gently wipe the receiver, speaker hole, etc. Be careful not to leave your iPhone X exposed to liquids.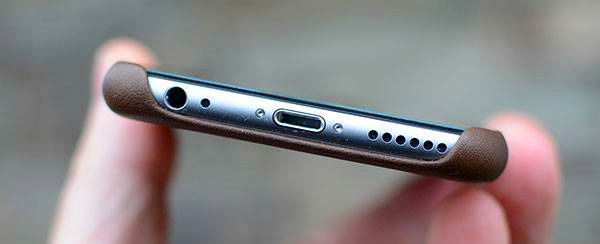 Part 5. Restart iPhone
An accepted and effective yet quick solution to minor iPhone problems is to reboot the device. Restarting your phone will fix software-generated faults, system errors, etc. When you have tried the above and are unable to fix iPhone X no sound during calls, try restarting your phone. If the phone is stuck on the calls page, simply perform a forced restart.
To restart your iPhone X: Press and hold the Volume Down button and the Side button until the Power-off slider appers, then drag the slider to turn it off. Then press and hold the Side button until the Apple logo appears.
To force restart your iPhone X: Press and release the Volume Up button, press and relase the Volume Down button, then press and hold the Side button until the Apple logo appers.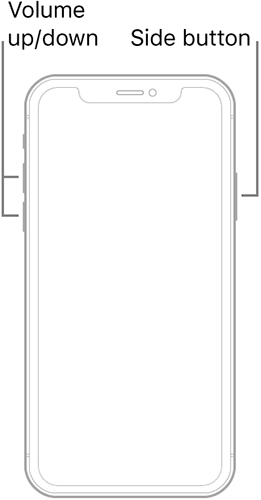 Part 6. Reset All Settings
If you have inadvertently made some settings to your iPhone X, then it is possible that one of these settings has an effect on the call volume, causing the iPhone X no sound on calls. We strongly suggest that you go for the option to Reset All Settings just in case you are unsure of which specific configuration is causing the issue.
Turn to Settings > General > Transfer or Reset iPhone, and choose Reset All Settings.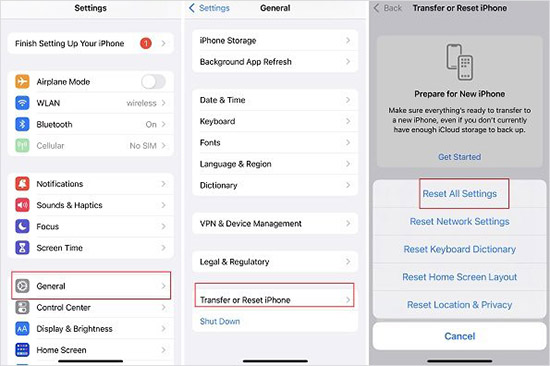 Part 7. Upgrade iOS Software
When the system software on an iPhone X has not been kept up to date, there is a possibility that the iPhone X does no sound on calls. If your device is still running the older system, it is time to upgrade your iPhone X to the most recent iOS version. The new patch may fix glitches and restore the sound, so it is recommended that you perform this upgrade as soon as possible.
Go to Settings > General > Software Update, and click on Download and Install.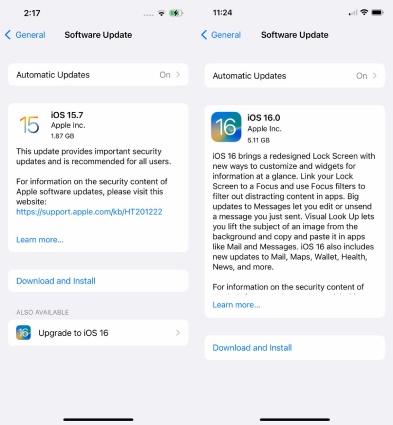 Part 8. Fix iPhone X No Sound During Calls caused by System Issue
In case the problem still exists after updating your phone system, you should resort to a professional iOS system repair tool to get it fixed. TunesKit iOS System Recovery is a one-stop iOS tool that enables users to fix, restore, upgrade, and downgrade their iOS devices, including iPhones, iPad, iPods, Apple TVs, and more.
With its help, you are possible to fix iPhone X no sound on calls caused by the system issue, iPhone stuck on mute during calls, iPhone keeps dropping calls, etc. What's more, it won't cause data loss when using its Standard Repair mode, and you can start with just a few simple clicks.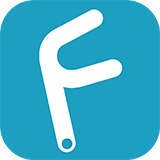 Key Features of TunesKit iOS System Recovery:
Clear UI and easy to use
Fix iPhone X no sound during calls without hassle
Compatible with iOS 16 and the most recent iOS devices
Cause no data loss when using the Standard Repair mode
Fix more than 150 iOS issuse with just simple clicks
Try It Free
600,000+ Downloads
Try It Free
600,000+ Downloads
Step 1

Launch TunesKit iOS System Recovery

To begin, download and open TunesKit iOS System Recovery on your PC. Then use a lightning USB cable to link the iPhone X to the computer.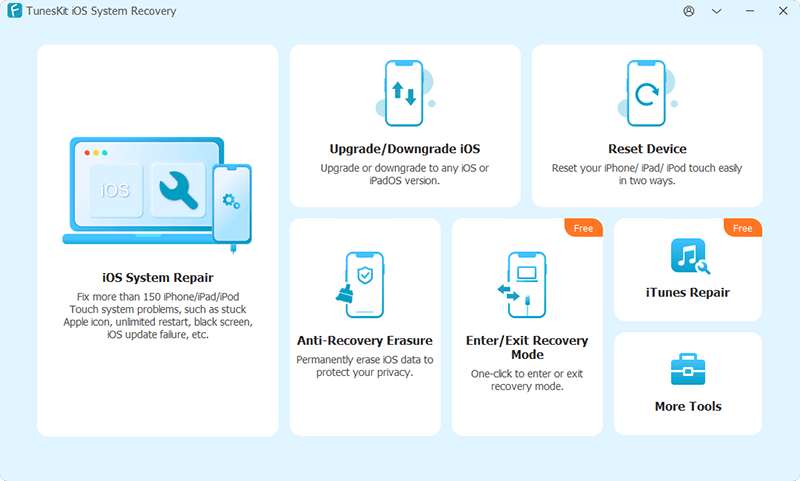 Step 2

Select Repair Mode

Choose iOS System Repair from the main interface and hit Start. Then select Standard Repair and click Next.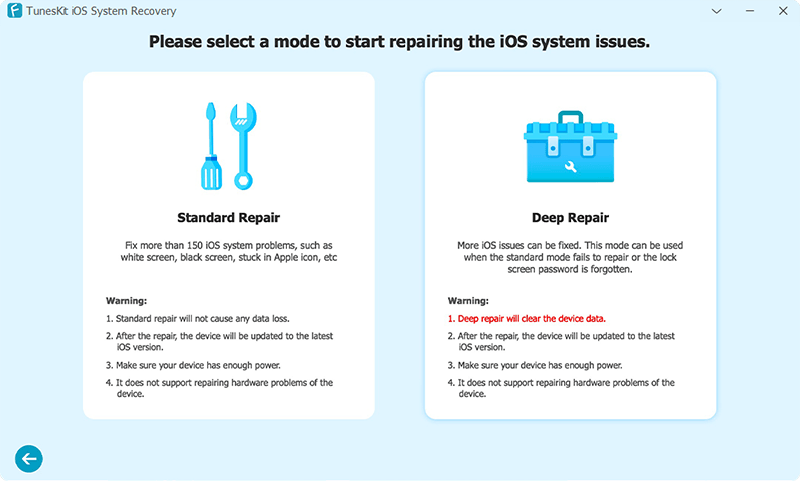 Step 3

Download Firmware Package

Follow the prompts to put your iPhone X into recovery mode. Then confirm the model, software version, and firmware package in the next window, and tap Download.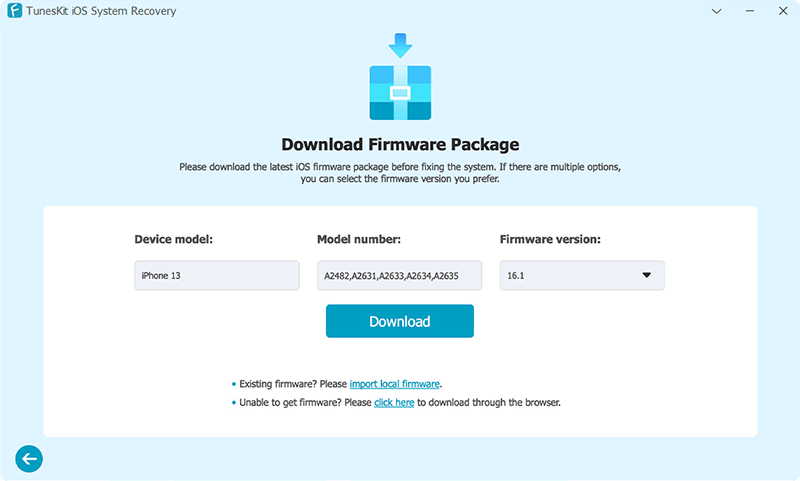 Step 4

Fix iPhone X No Sound During Calls

After that, click on the Repair button to start the process. When all is done, you can check whether your iPhone X has no sound when making a call.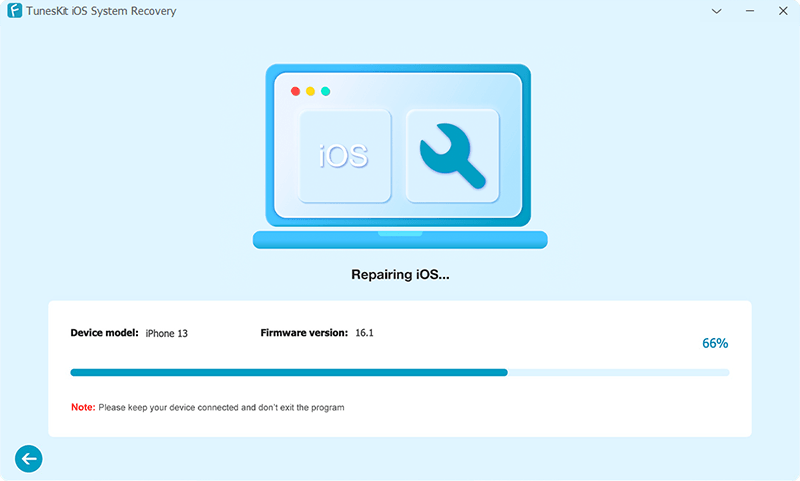 Part 3. Summary
It would be very frustrating if your iPhone X had no sound during calls. Fortunately, we have presented you with several feasible solutions to get it fixed without hassle. And with Tuneskit iOS System Recovery, you can even solve various system issues for your iOS device. However, if the problem persists, you should consider whether it is hardware damage and take your iPhone X to an Apple Service Center for repair.